If an Organizer has Early Access enabled for their event, they can allow event attendees to access the event up to 5 months before it's live. This makes it easier for you to prepare your Agenda, connect with other attendees, and keep up to date on the schedule. 
What is Early Access?
The Early Access feature will allow attendees to organise and maximise their time within an event. With this, RingCentral attendees will:
Within an Event During Early Access
Although you won't be able to access other event areas yet, such as the Sessions, Stage, or Expo Booths, you will be able to make the most of the following features, as long as they are enabled by the Event Organizer: 
People Area
Here, you will be able to view recommended connections, send direct messages and schedule meetings. All you have to do is navigate to the Networking tab on the left hand side. 
For more info on navigating the People Area, check out this guide.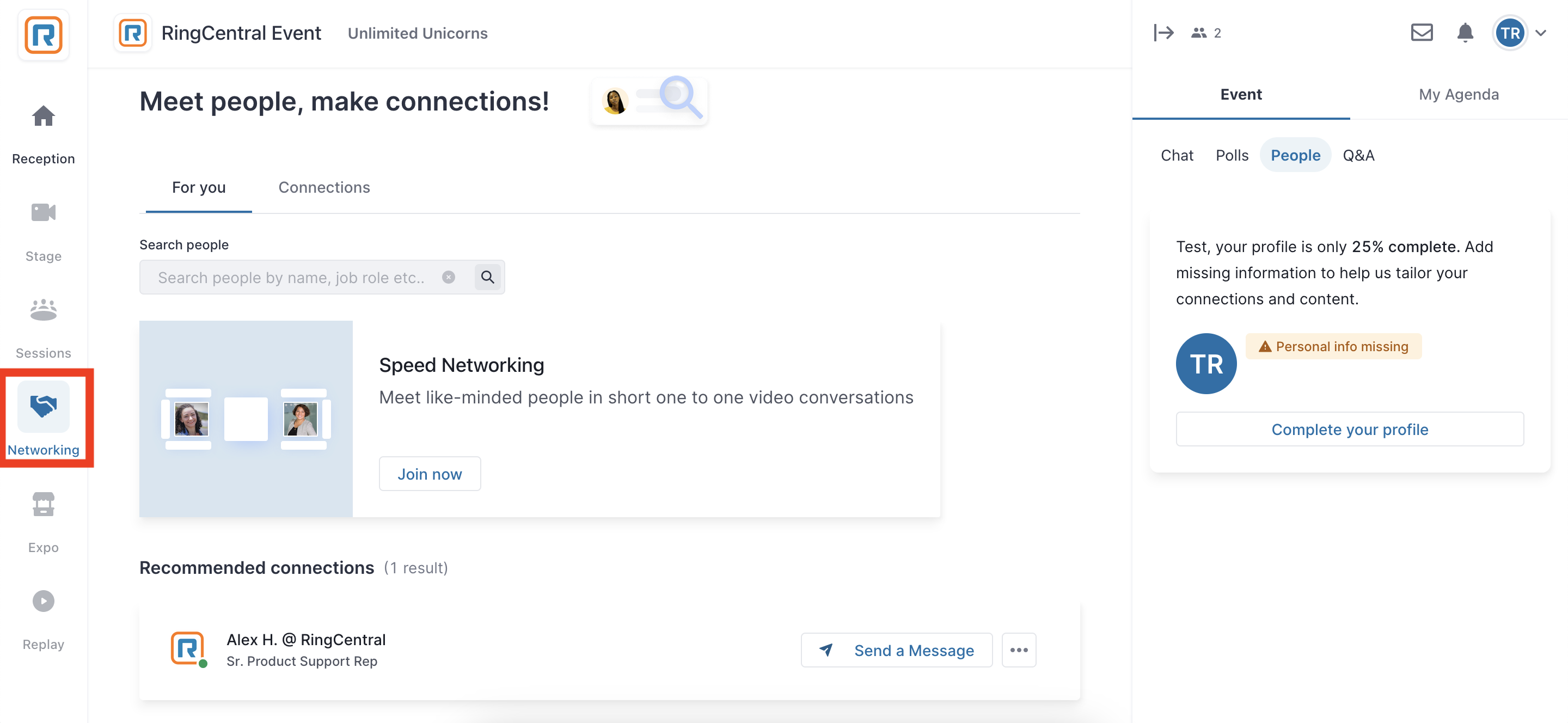 Event Schedule
During Early Access, the event schedule will be displayed in the Reception area. With this, you can not only view it but also add items from the event schedule to your own agenda to make the most of your time within the event.
Find the schedule segment you are interested in and click the Add to My Agenda icon. You can view your agenda by clicking on My Agenda in the right hand side tab.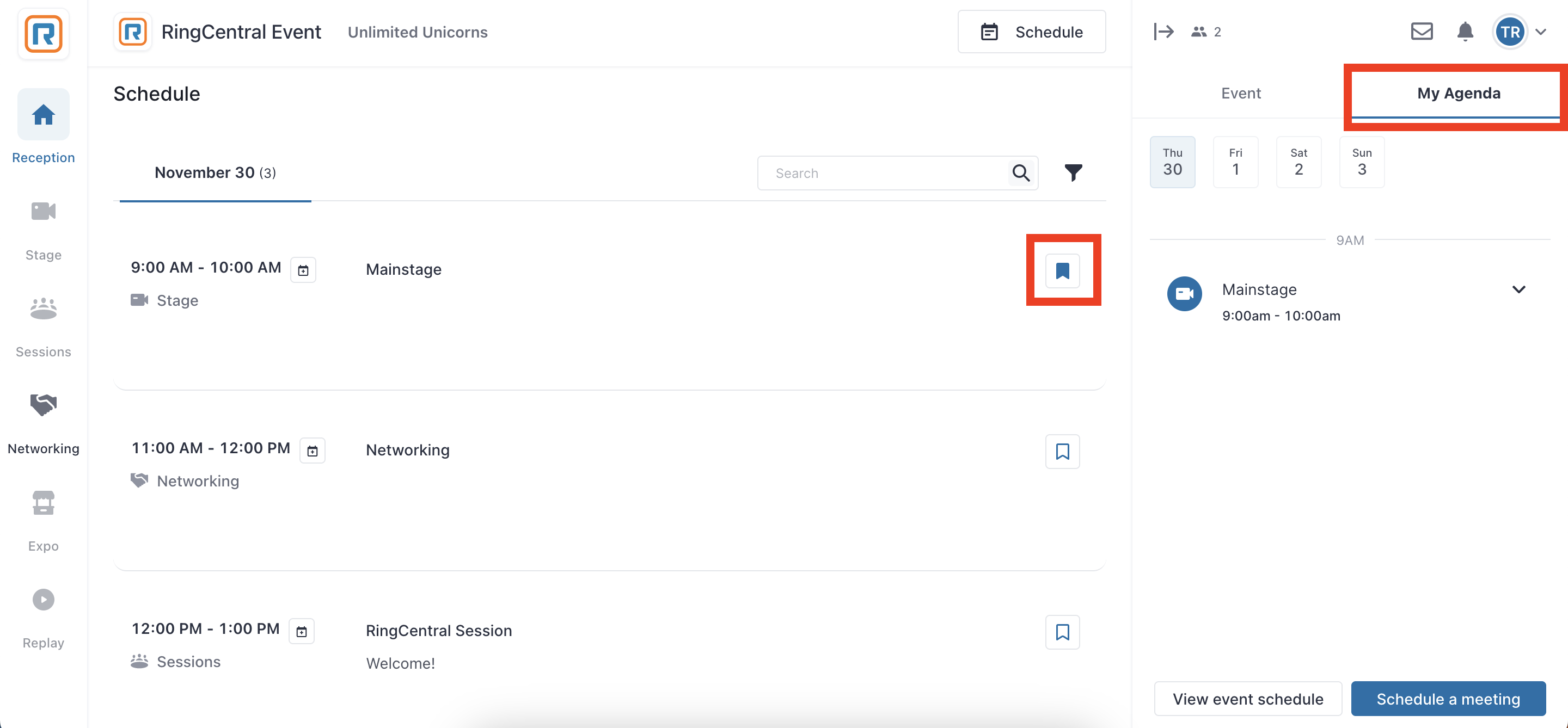 Pre-Event Meetings
To foster connections during the Early Access period, you will be able to book and hold meetings ahead of the event start time. 
To add a meeting to your pre-event schedule, follow our guide on scheduling meetings.
Engagement
During the Early Access period, you will be able to participate in the Chat, Q&A and Polls - as long as these are enabled by the event Organizer. 
You can find the Polls, Chat, and Q&A in the panel on the right-hand side where you can switch between them by selecting the relevant tabs.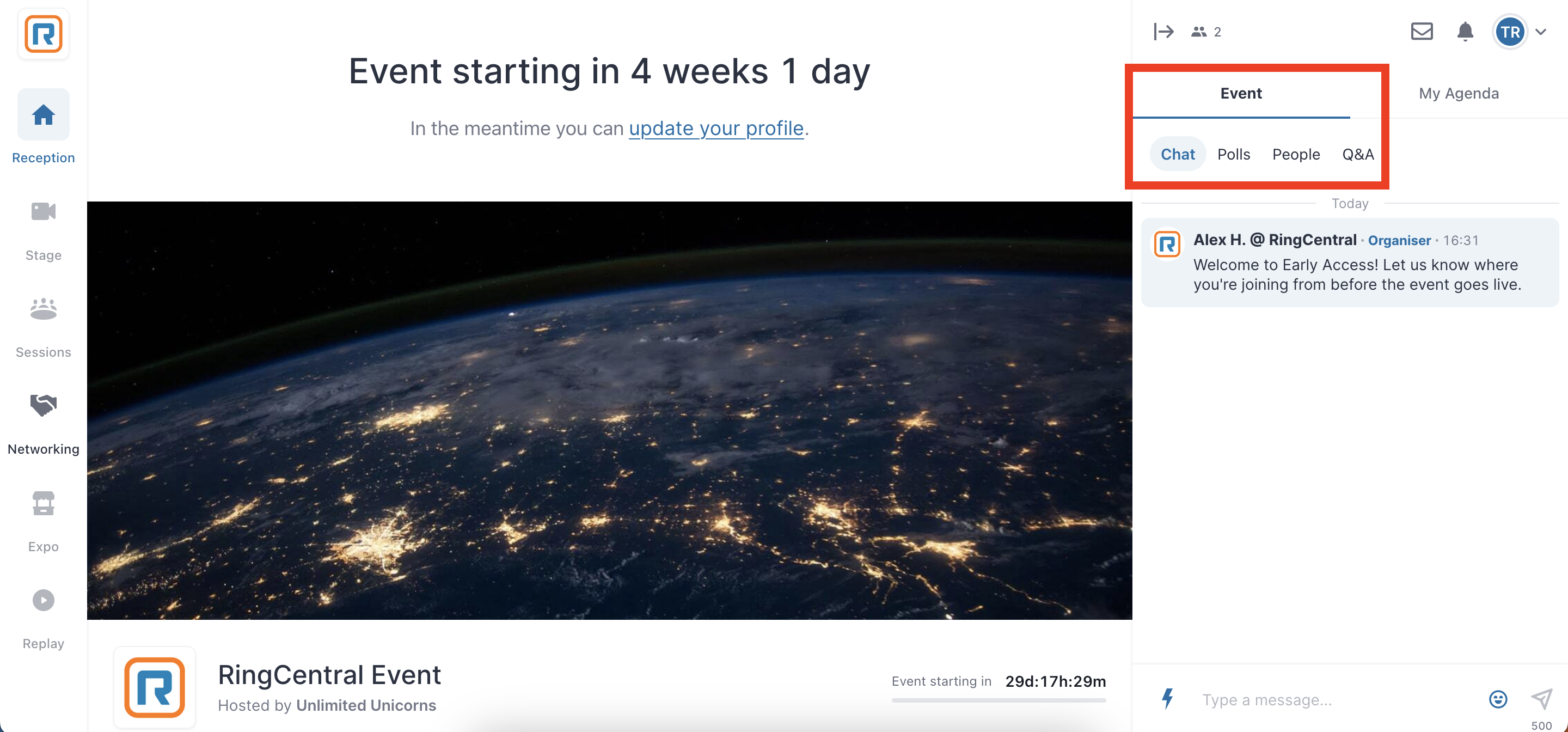 Reserve a Seat (Onsite events only)
If you are accessing an Onsite event, then the early access feature will allow you to reserve seats for some of the segments that you are interested in. 
To book a seat, find a segment that you would like to join and, if it is an Onsite segment, you will see a button to Reserve a seat. Click this button and you will be assigned a seat!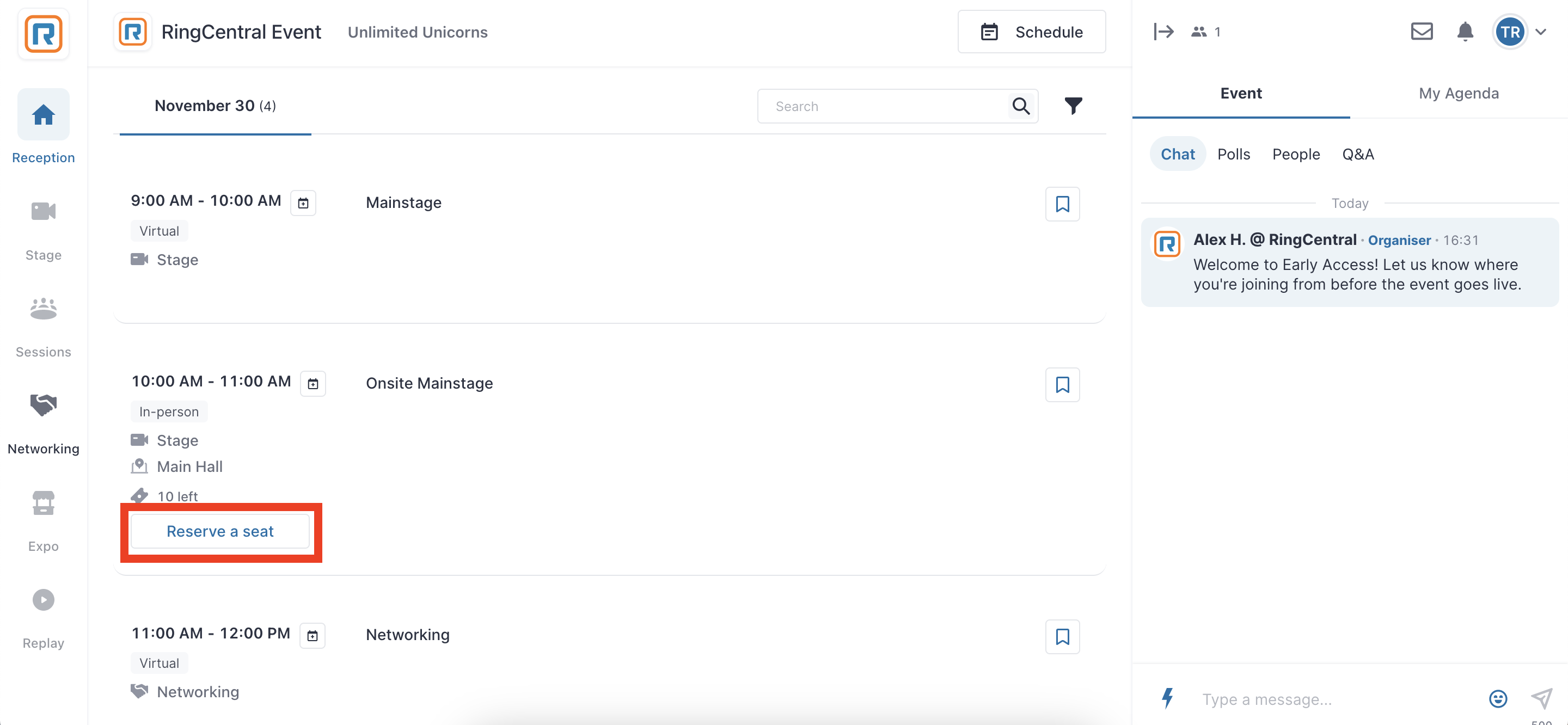 Now, when you check the schedule, you will see a tag to say your seat has been reserved! This segment will automatically be added to your Agenda and you will be notified when it is about to start.