Online, you can view all Attendee information by finding their entry on your Event Dashboard > People > Registrants page. 
If you have set up a registration form for your event, you can head to this page to view Registrant's answers and edit them, if necessary.
Head over to the Registrants page and use the search and filter functions to find the registrant that you would like to view.
Once you have found the registrant, hover over their entry to display the 3 dots on the right hand side. Click on this button, and then click See details from the drop down list that appears. 

In the new panel, click Form Answers from the tabs at the top. 
Here, you can view their answers to the questions and click Edit details to make changes.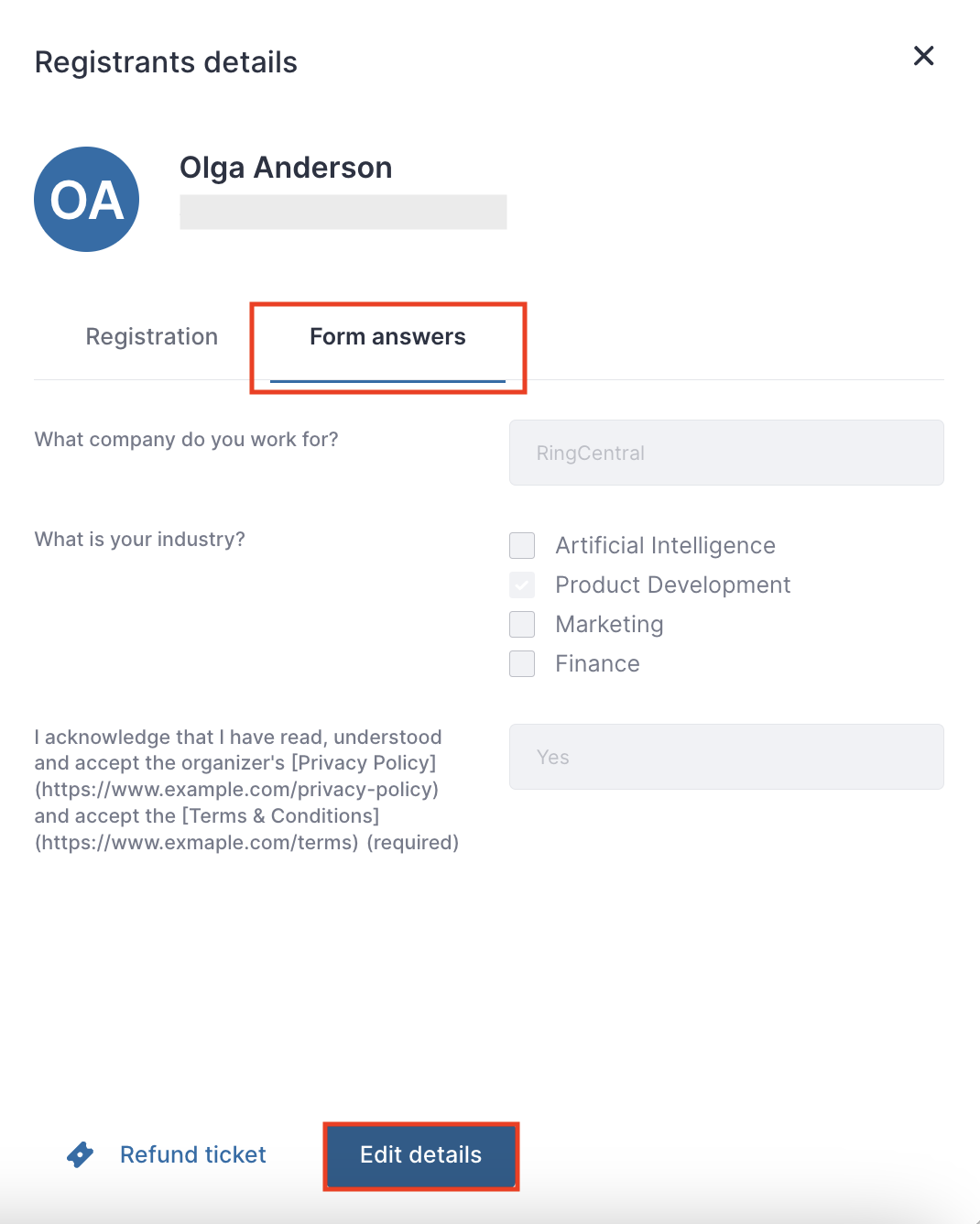 Now, you can change the answers given, this could be in the form of typing a new answer, selecting/deselecting options, choosing a new option from a drop down list, or selecting a new date, depending on the types of questions included.
Once finished, make sure you click Save.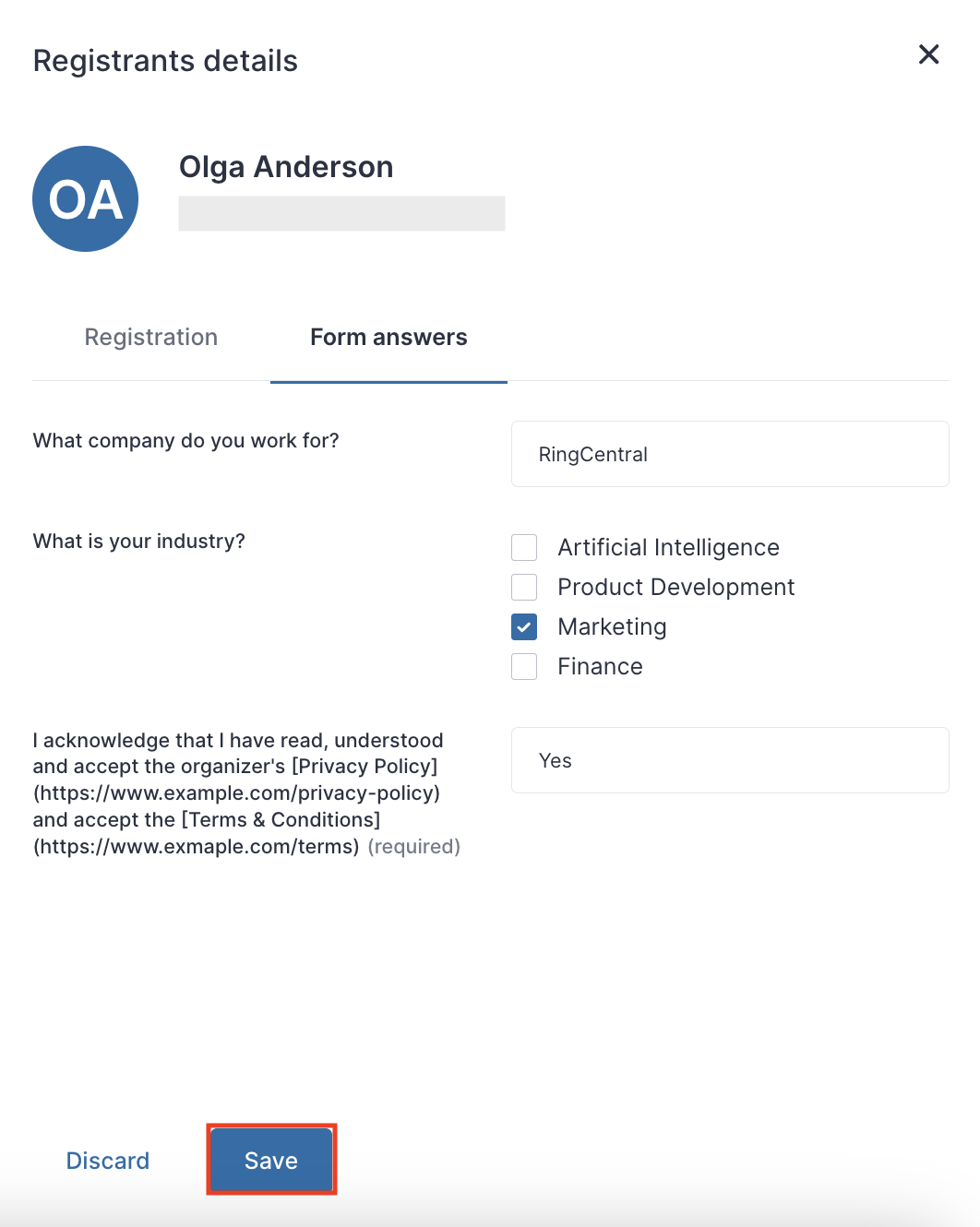 Notes
:
If for any reason you are unable to save changes after editing responses, please make sure that all required answers are filled in before clicking Save.

If multiple, different registration forms are present for different ticket types, and after editing a registrant ticket type you are unable to save, make sure that all required questions are answered for the new ticket type.

They may have not been present for the previous ticket but they will be now.

Only Organization Admins can edit registration form answers. Members cannot. See Organizers, Moderators, Speakers - Understanding Roles & Permissions for more information.