Registering for an onsite event is similar to registering for a virtual event hosted on Hopin: you will need to purchase a ticket on the event registration page. Registration pages may have different design, but most likely, you'll need to click on Register to get started.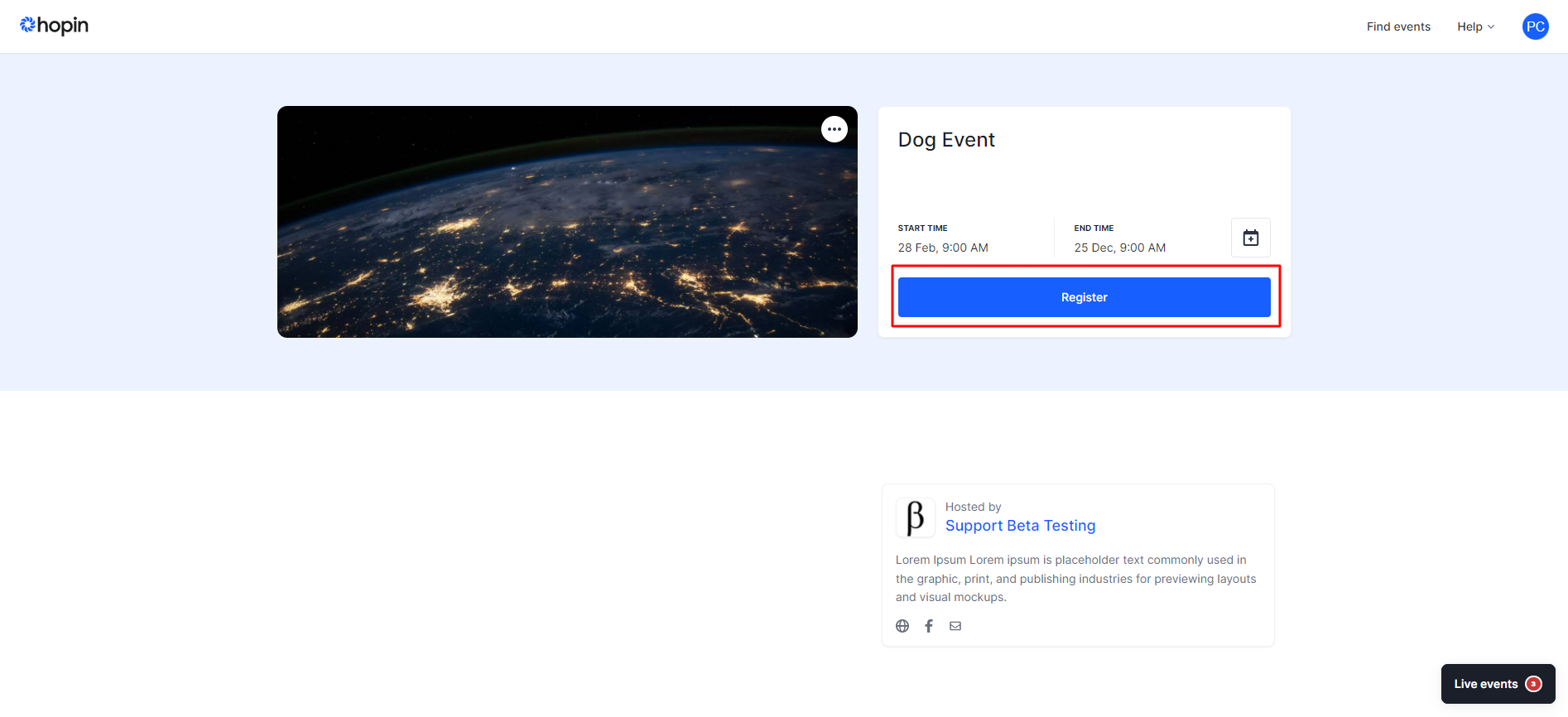 In the new panel that pops up, you can select how many tickets you want to claim and click Continue.
Note: if the Organizer has only allowed one ticket per person then there will not be an option to select more than one.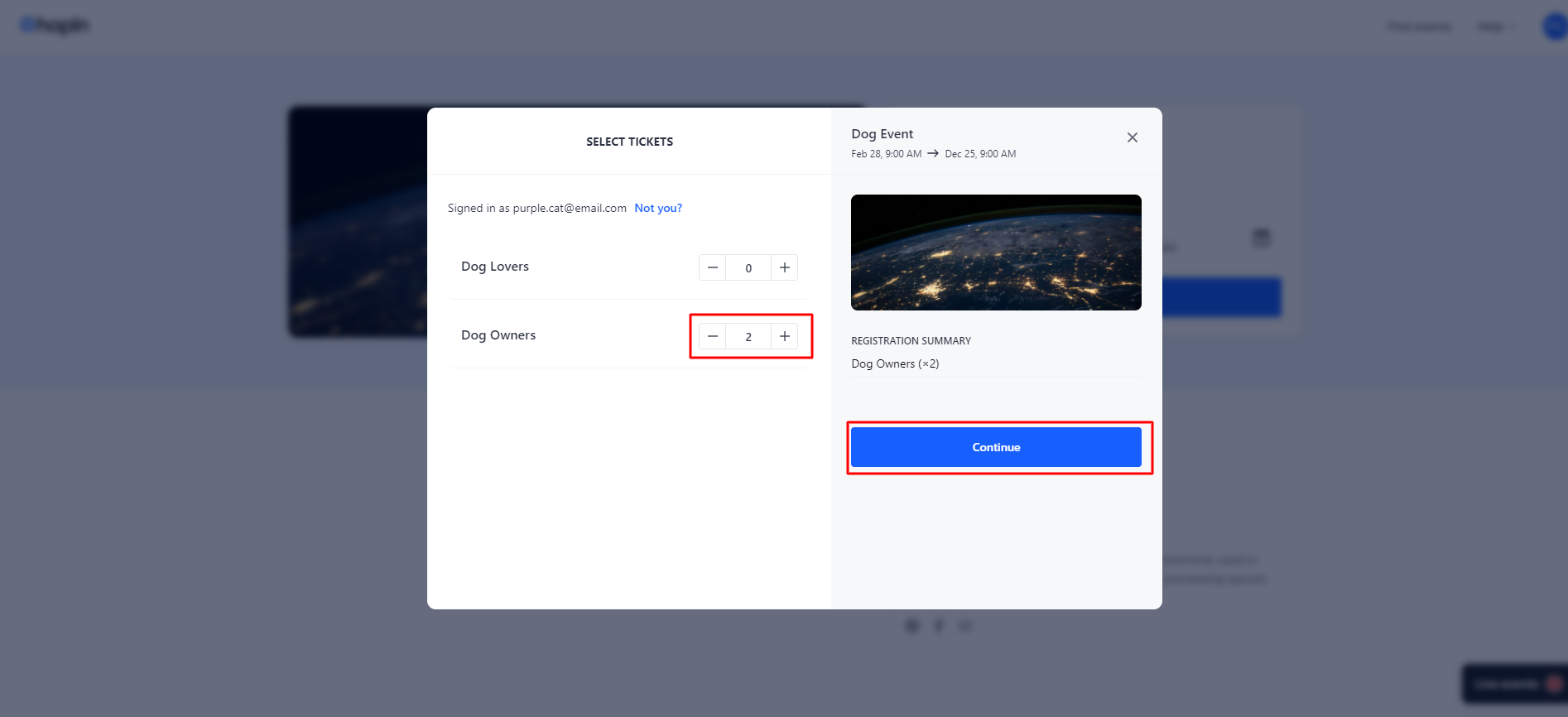 On the next page, fill in the fields for the name(s) and email address(es). If you are signed in, you can click the box at the top to automatically fill in the fields, but you will need to complete the information for anyone else you are claiming tickets for. Make sure you fill in the correct email address! Click Continue when you're ready.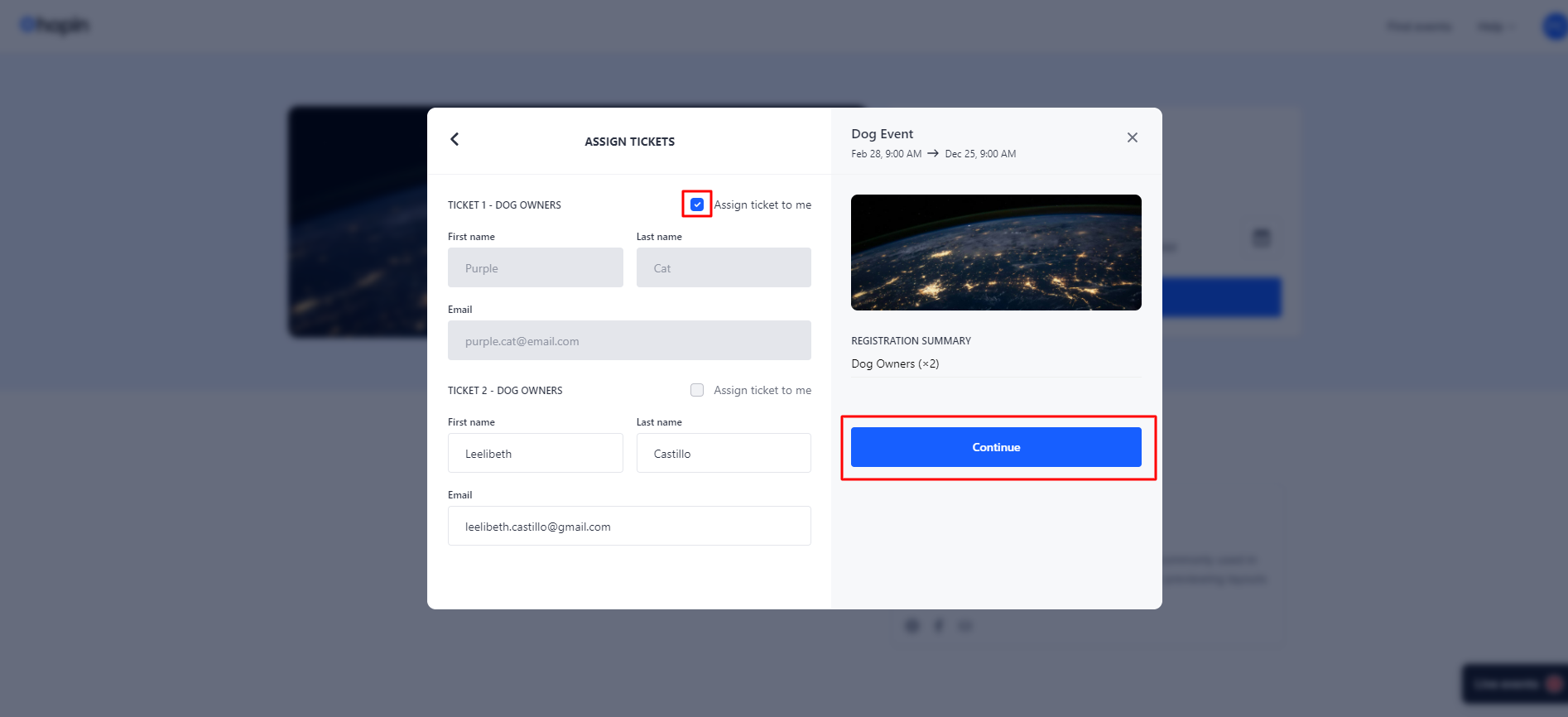 Note:
If you would like to buy tickets for multiple people, then those with a Hopin account will be registered however, those without a Hopin account will receive an email to complete their registration. See our article on
pending acceptance
for more information on what it means to bulk purchase tickets.
Reserve your seat for schedule segments
If the Organizer has added onsite segments to the event schedule, you will be able to register your participation in them and reserve a seat. If segment registration is enabled in the registration widget in the event, on the next page, you will see all of the available segments you can join. Use the tabs at the top of the page to look at the different dates and their respective schedules. You can also use the filter function to look for specific segments.
Once you have found the segment you would like to join, click Reserve a seat. This will automatically be adding to your Agenda within the event and you will be notified when it is about to begin.
Note: Your registration will time out if you take too long and the seats that you have reserved will become available to other Registrants. Keep an eye on the timer in the top right hand corner to see how much time you have left.
When you are happy with the segments you have registered to, click Continue.
Once completed, you will see another page to confirm the tickets and the emails they are being sent to.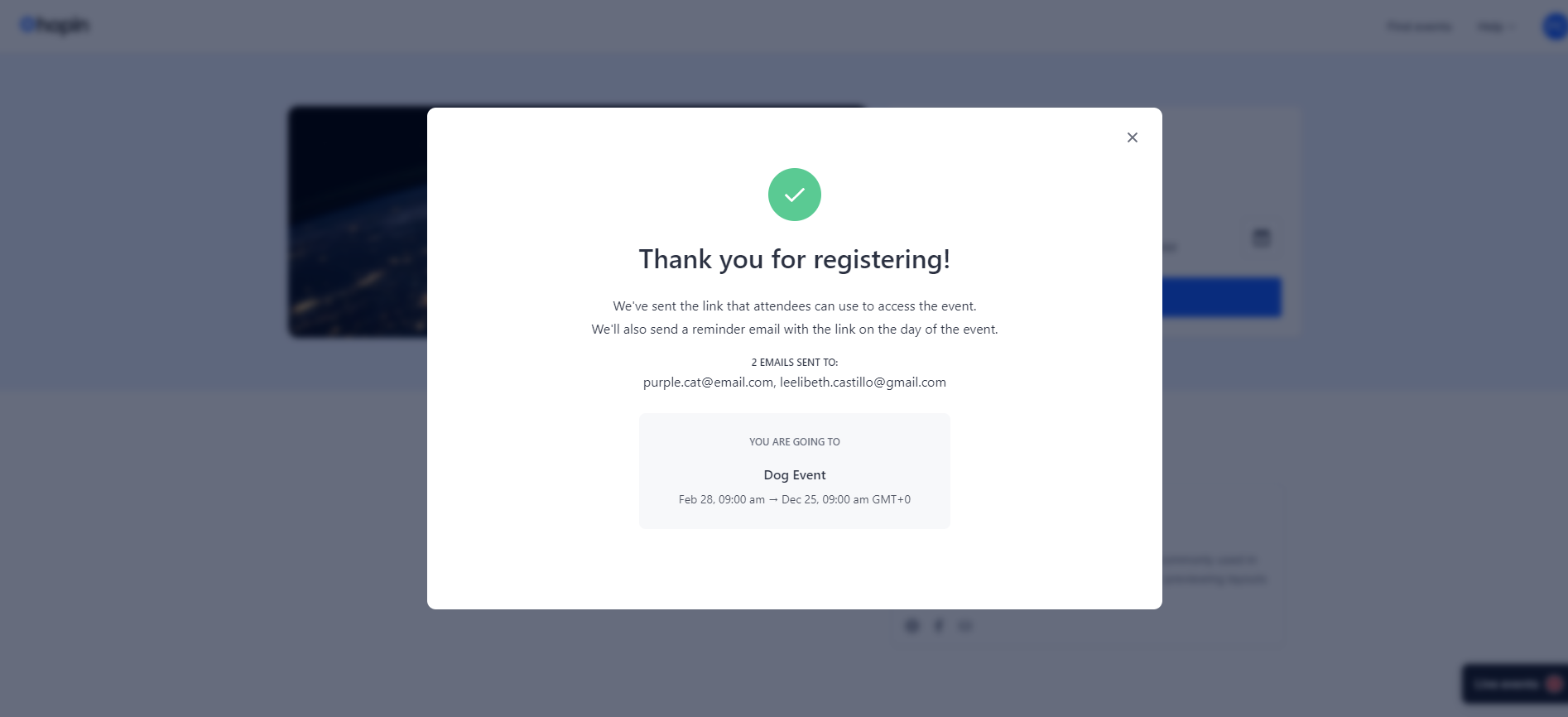 Head over to your mailbox to find your order confirmation email. It will include your ticket in the form of a QR code to give you access to the event when you arrive.
When joining an Onsite Hopin event, you may need to check yourself in. Check out this article on what you can expect when you arrive.
We also recommend downloading the Hopin Mobile App so you can keep track of your Agenda, access event Floor Plans, and keep an eye on the Schedule.