When organizing a Hybrid event or an Onsite event, you may want to collect signatures during the check-in process for various reasons.  
Next, go to your Event Dashboard > Onsite > Signatures and then click Create a signature. If a signature has already been created for the event, you will instead see an Add signature button at the top of the page.
Next, input the following settings:
Signature name
Signature details - this will need to be the text dictating what your Attendee is agreeing to by providing a signature
Visibility - choose which ticket types will have to provide a signature (these will have to be created beforehand)
Note:
You can select more than one by ticking the respective boxes. Only hybrid tickets will be shown here. If you've created an Onsite event, all tickets will be hybrid by default. To remove a selected ticket type, click the "x" next to the ticket name. If you do not select any tickets, all ticket types will be able to check in here.
When you are happy with the settings, click Save in the top right hand corner.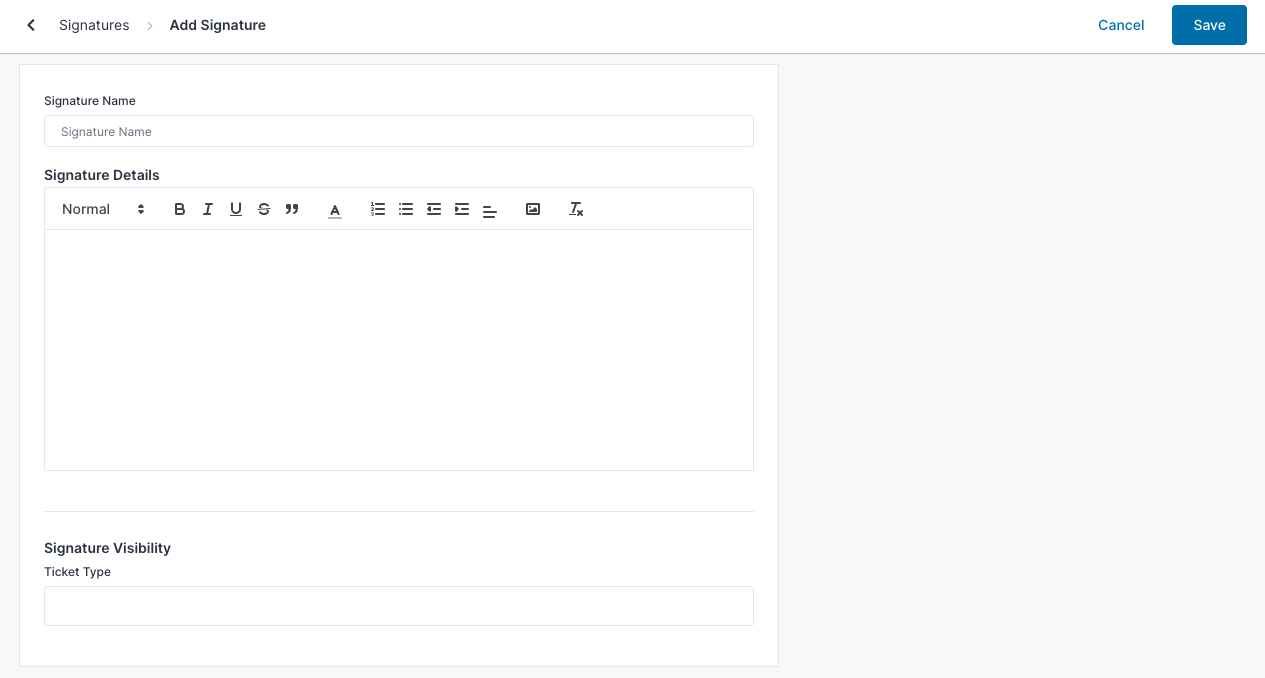 You will now see the new signature in the main page where you can edit, disable, duplicate, or delete them. You can see these functions by hovering over the entry and using the icons that appear on the right hand side. 
Signatures within the event
Attendees will see your signature requirement when signing in at a Kiosk at your Onsite event. 
Note:
You will need to make sure you have
Kiosk mode set up
for signature collection to work. 
When requesting a signature from your Attendees, this is how it will look when they check in at your event. They will be able to review the text, draw their signature with their finger in the box provided, and click Next to check in.