If you have badge printing enabled and you are on an Enterprise plan, you may be able to export your badges. You can do this if you would like to use a different method to create your badges.
First, log in to the Hopin Organizer app by scanning a Check-in Area QR code. If you're unsure on how to do this, check out this article.
Next, tap on the menu icon in the top left hand corner of the screen and tap Event settings from the menu options that appear. Then tap Badge Export.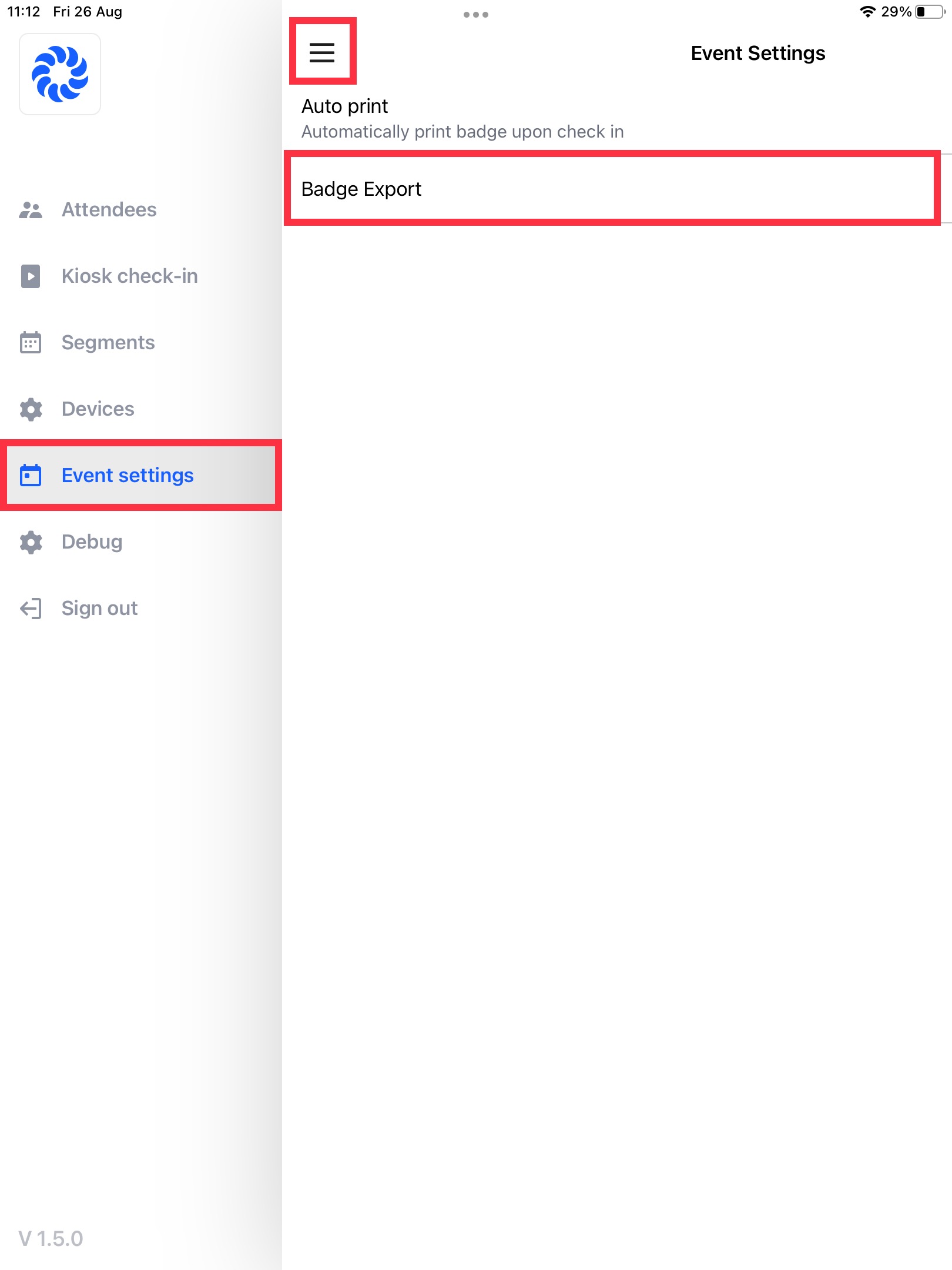 A new pop-up will confirm the number of badges that will be exported. Tap Export All Badges or click Close to cancel.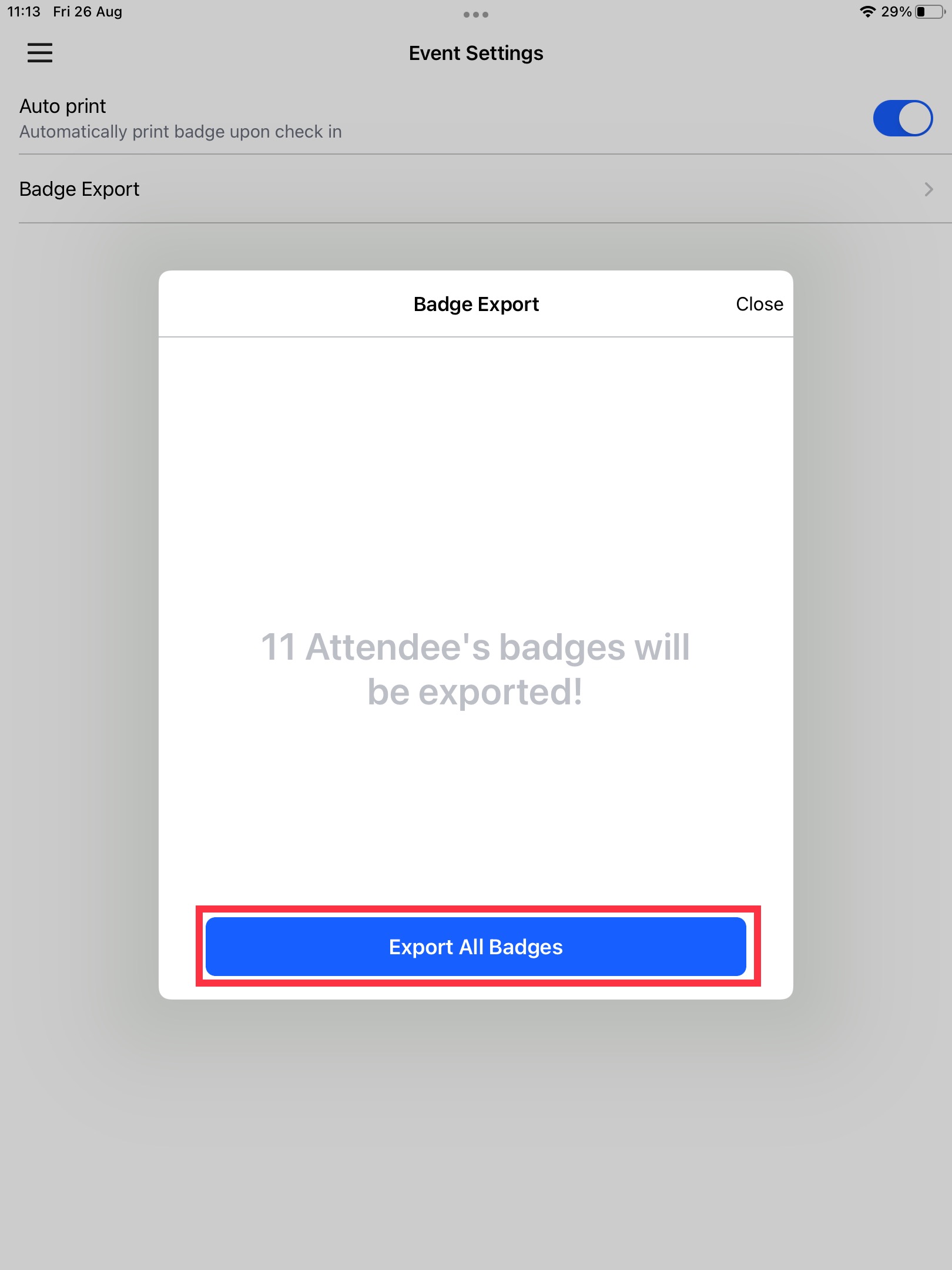 You will see a spinning wheel to show that the badges are being exported and then another pop-up will ask you how you would like to share your badges.
You can choose to airdrop them, send them through one of your apps, or save to your files.
Note: due to the large file size, they will be downloaded into a zip file.