If you are joining an Onsite event then you may be required to check yourself in using a Kiosk that the Organizer has set up at different checkpoints.
An iPad will be set up with a check-in screen. Click Start.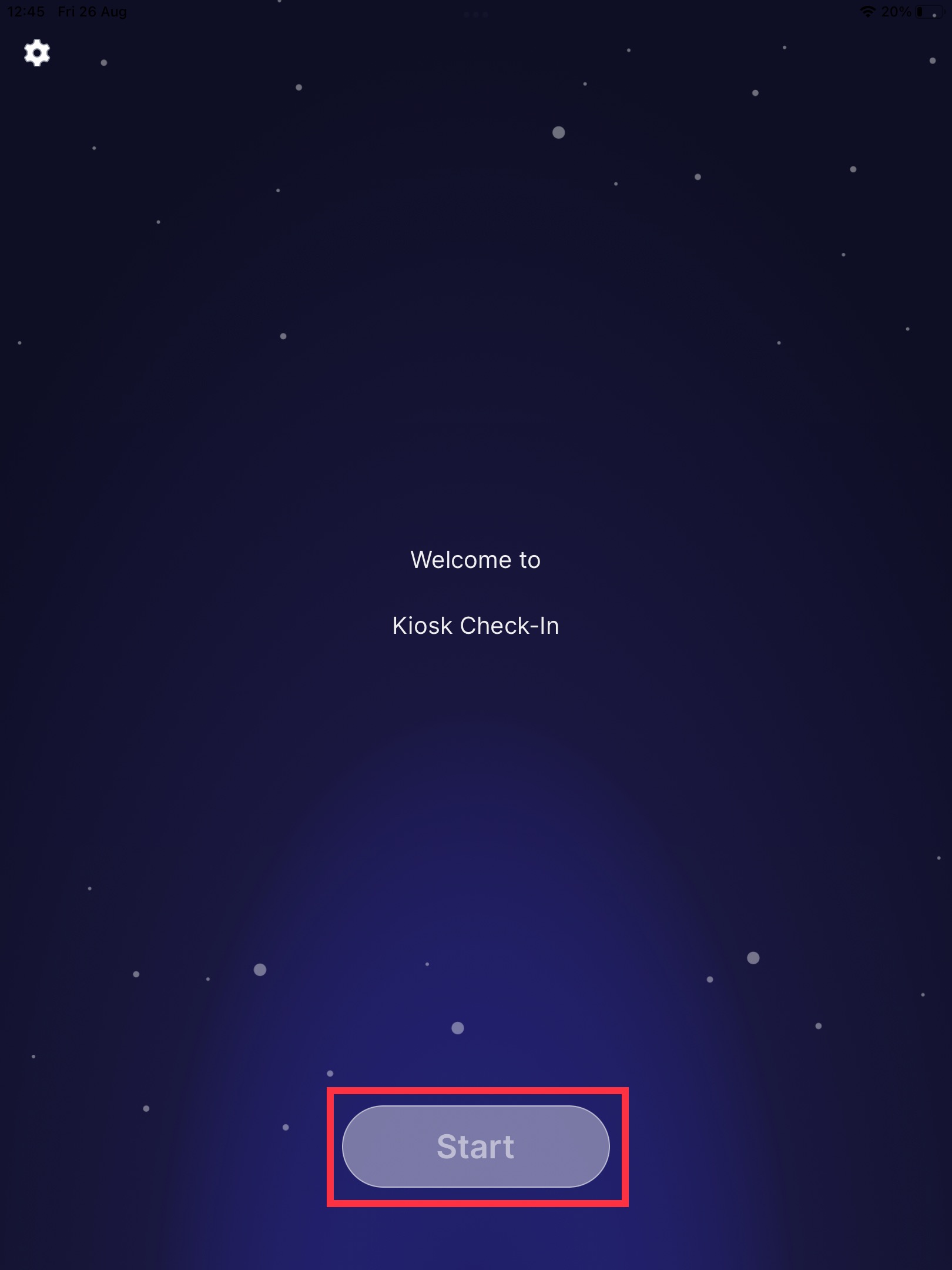 You can scan your QR code ticket found in the Hopin App or you can search from your name by clicking Search by name.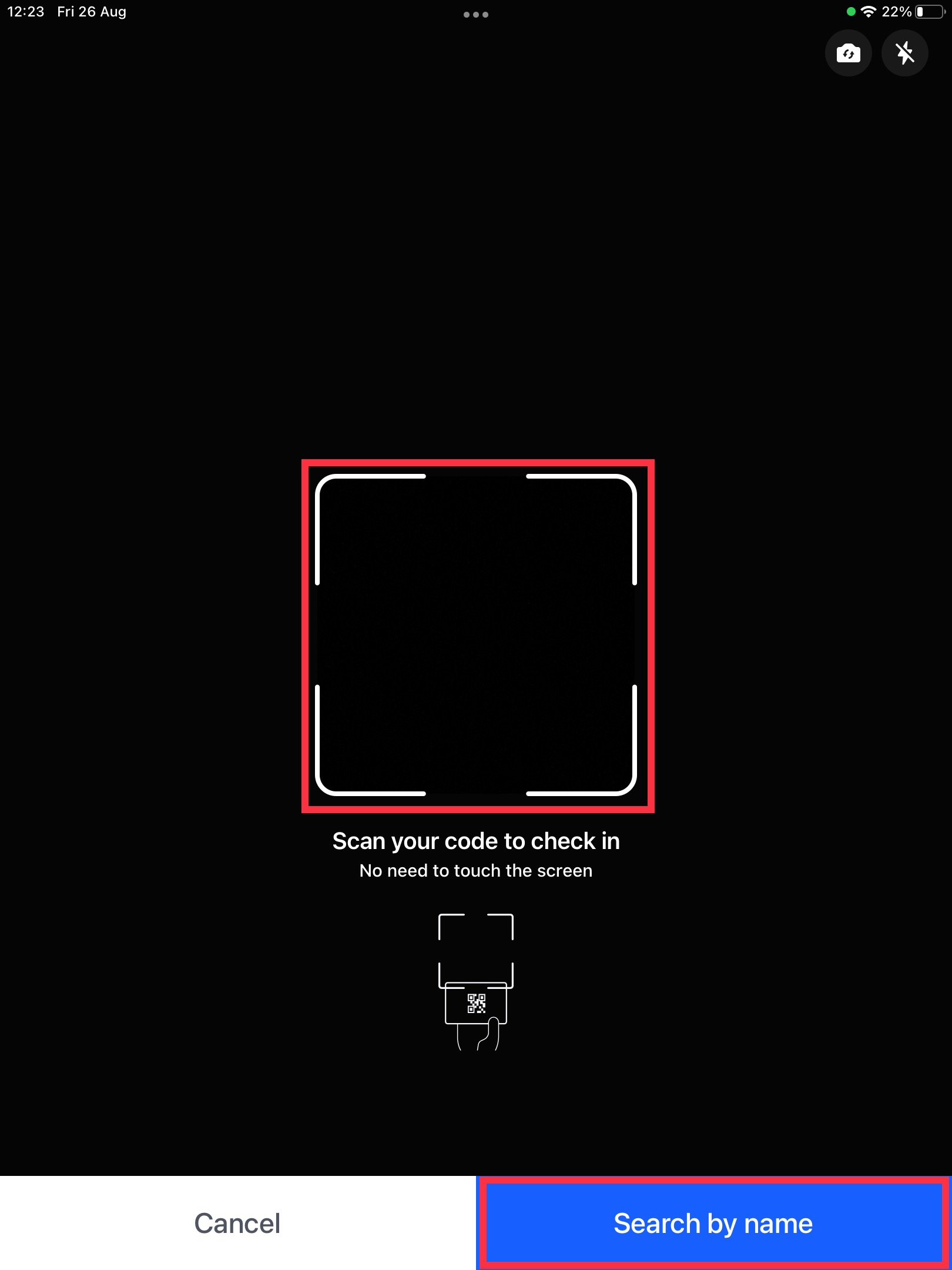 If you choose to search by name then you will be able to use the search function to find your entry. Select your name from the list displayed.
You will be shown your details, double check everything is correct and then click Next.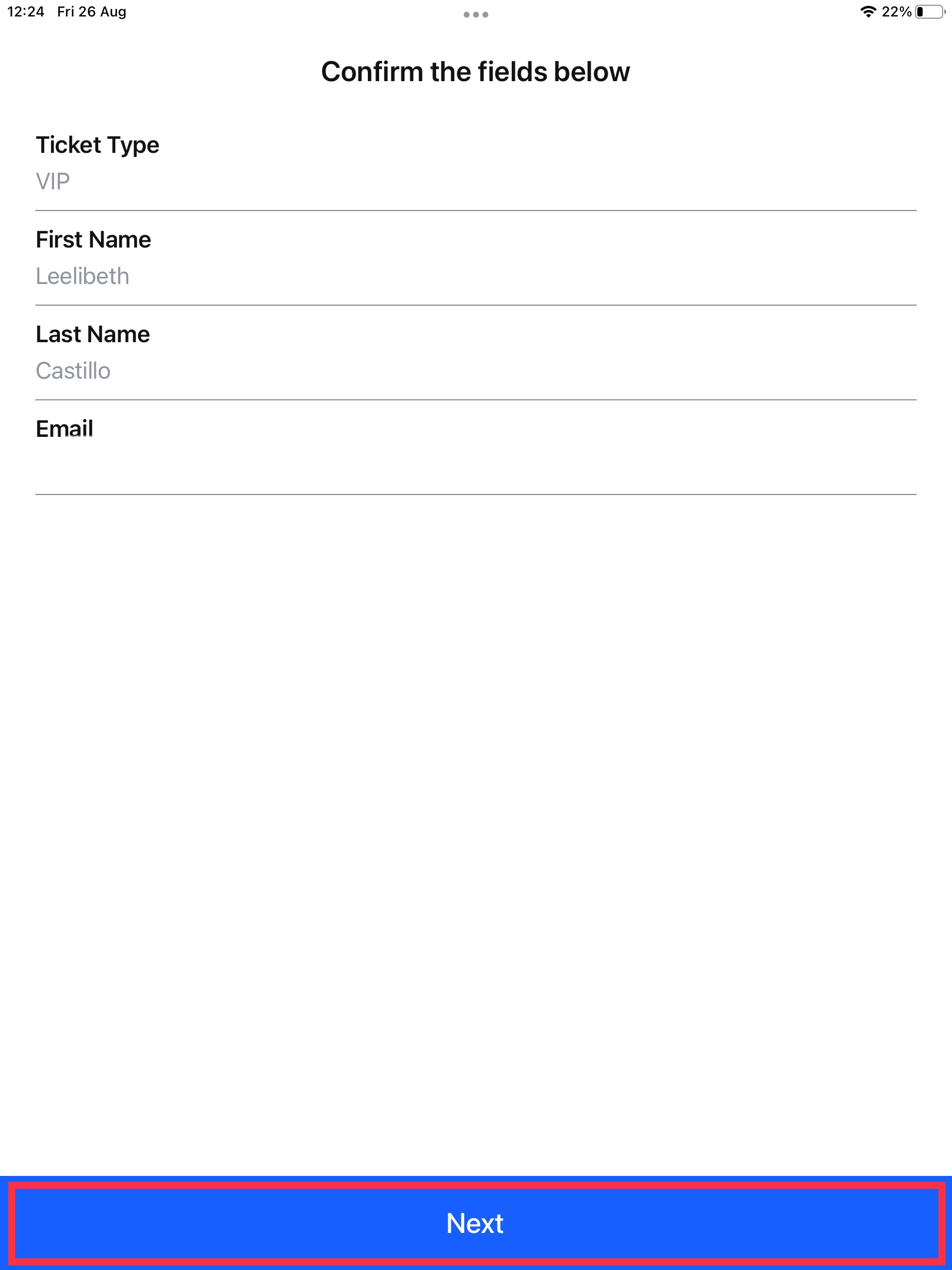 If the Organizer requires a signature from you, you will be shown some text as well as a box for you to write your signature. Fill the box with your signature and tap Next.
That's it! If you have been able to sign in successfully you will be shown the following screen: