If you are accessing an event within the RingCentral Events Mobile app you can easily accept or decline meetings through the schedule or "My Agenda."
Simply tap the Schedule tab at the bottom of the screen and choose Schedule or My Agenda from the tabs at the top. You can also scroll through the dates to find a particular day. 
You will be able to differentiate the meetings you have already responded to from those that you have not by the grey lines across the meetings you have not yet accepted/declined. It will also have a RSVP mark on the segment.
Tap on the meeting you would like to respond to.
You will see the meeting details, a button to message the other participant directly, as well as a button to Accept or Decline.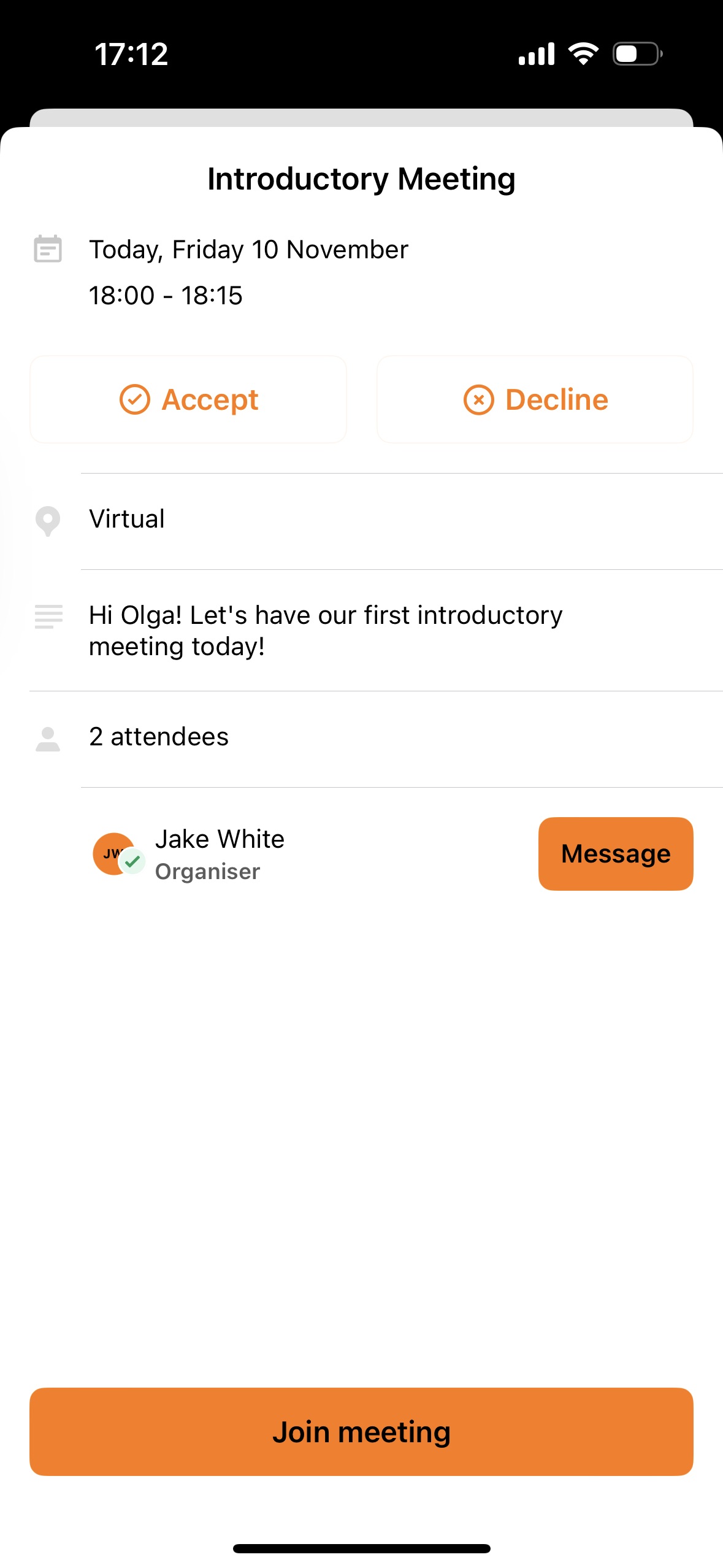 At the moment somebody invites to a meeting, you'll get a pop-up notification if you're using the mobile app. You can tap on it to jump to the meeting details and to respond.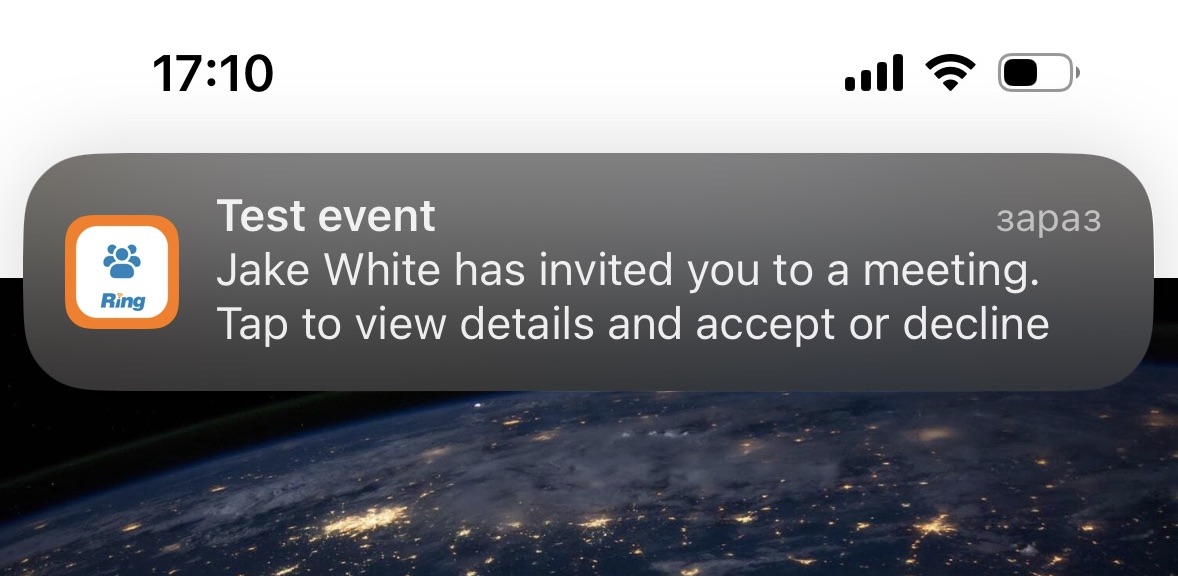 If you accept the meeting, you will see a checkmark next to the segment and it will remain in your My Agenda tab. If you decline the meeting, it will be removed from the My Agenda tab, but it will remain in the Schedule tab with the details crossed through. 
Note: You can click on the declined meetings and change your response at any time before the scheduled time.