You can view all Attendee information by finding their entry in the Organizer app. Anyone who has registered to your event with a Hybrid ticket will be shown within the app. 
You can also edit their Registration form answers, if you have set up a registration form for your event.
Search for an attendee
To easily find an attendee, use the search bar at the top to search for first name, last name, or email. 
You can also use the filter function on the left hand side to filter Attendees based on ticket type or sort them based on their name and status (checked in or checked out).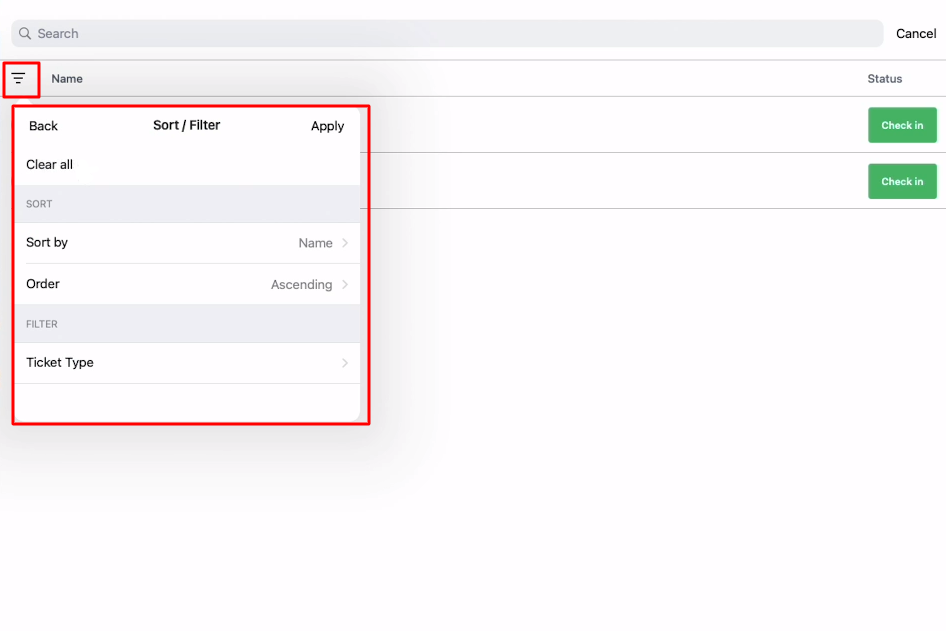 This will open a new panel showing the first name, last name, email and headline.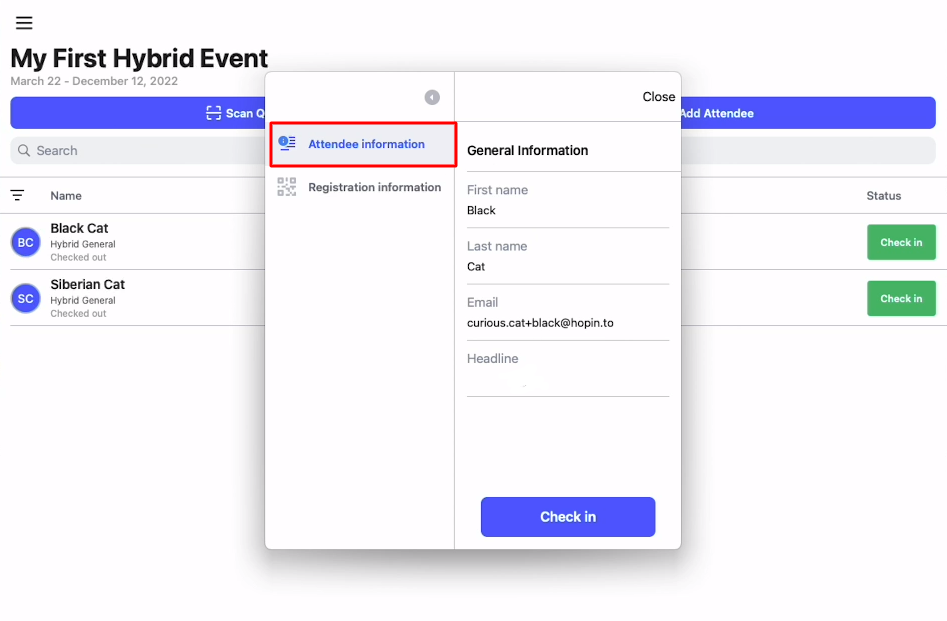 How to edit an Attendee's answers to the Custom Registration Form
If you have a registration form for your event, then you will be able to edit their responses within the Organizer app. 
Simply find the attendee using the search and filter function as explained above, and click on their entry. 
In the Attendee information tab, scroll to the bottom to see their responses for the registration form.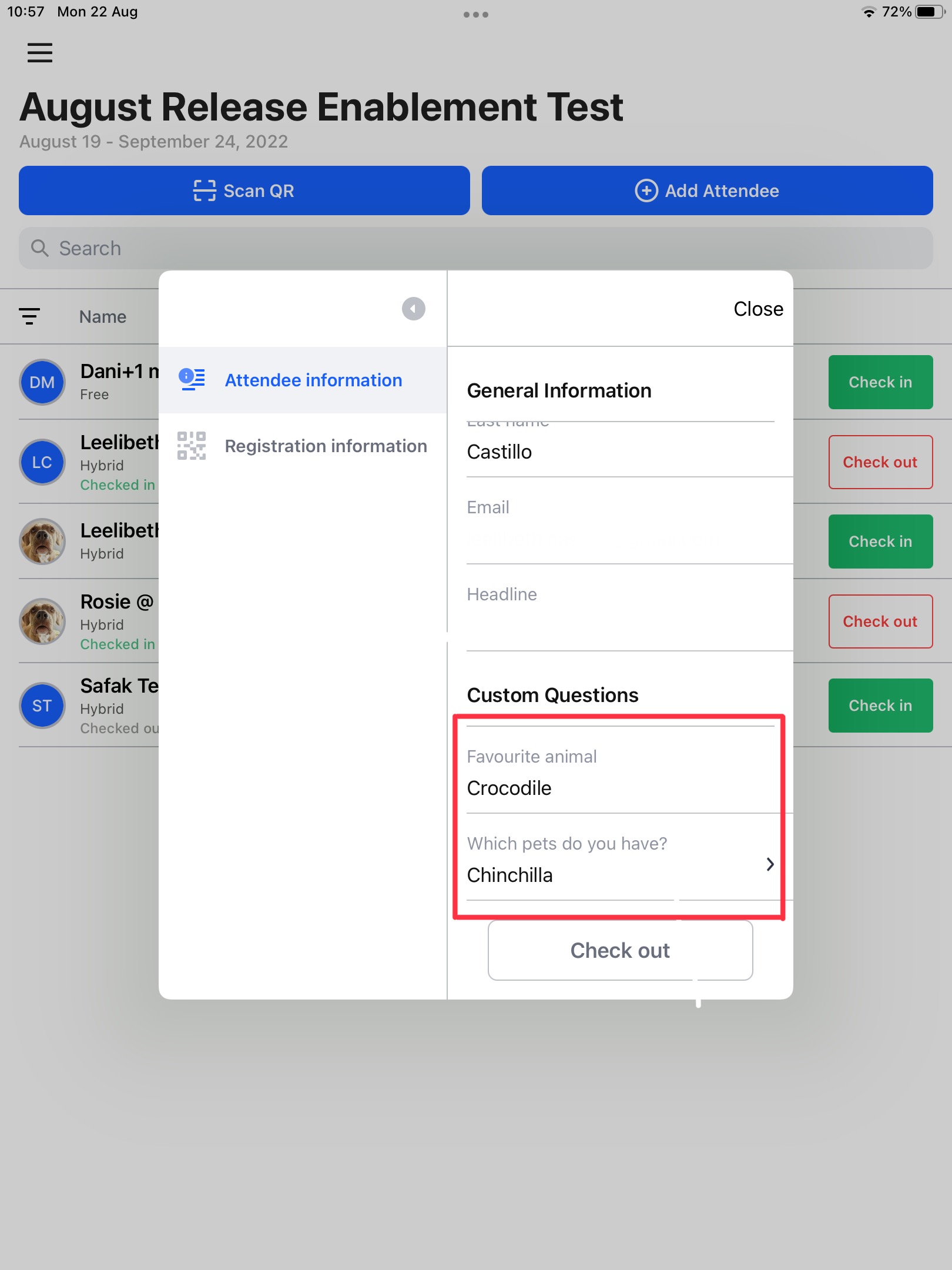 Tap on the response you would like edit. You will be able to type directly into the field or you can select/deselect options in a pop-up, depending on the kind of question that was asked: