Tags are labels or filters used to sort Booths and Sessions according to categories, so attendees can quickly navigate through the content available in your event.
Tags are available for Sessions, the Expo Booths and can be applied to the Schedule as well. They are especially useful when you have a large number of Expo Booths and or Sessions, which will help your attendees sort through content quickly. 
Note: The maximum number of tags across the event is 200.
To create tags within your Expo Booths, follow these simple steps:
On the left side of the Event Dashboard, click on Venue > Expo.
Create a new booth or select the booth you want to add tags to and click on Edit. 
Under the "Tags" section, type in the tags you would like to add to your Booth.
Then simply press the blue Add button
Don't forget to click Save at the bottom of the page.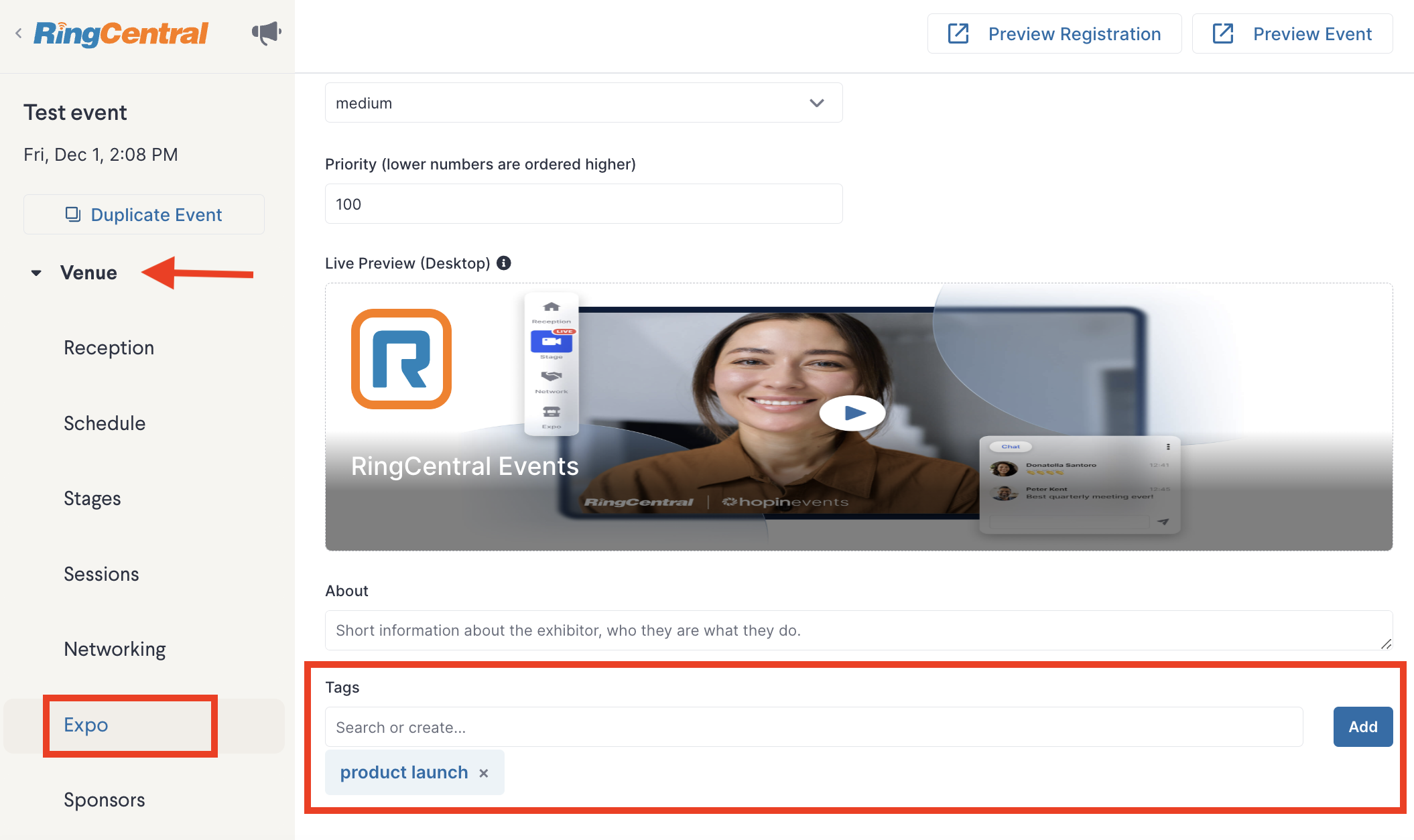 Note: You can add a maximum of 4 tags to each booth.
How to remove tags 
To remove tags you will have to manually go to each Session, Expo Booth, and Scheduled item and select the tags you wish to remove. Simply click on the X to remove the tag.

Note: Tags will take about 60 minutes to completely disappear from the event sections. For example, if one tag is removed from a Session it will still appear in the Sessions main area under the Search sessions bar, the same applies to the Expo area and Schedule, however after 60 minutes the tags will disappear. If wanting to remove all tags from the event it can be done the same way, by going to each Session, Expo Booth, and Scheduled item, remove all the tags, then wait 60 minutes for them to disappear completely.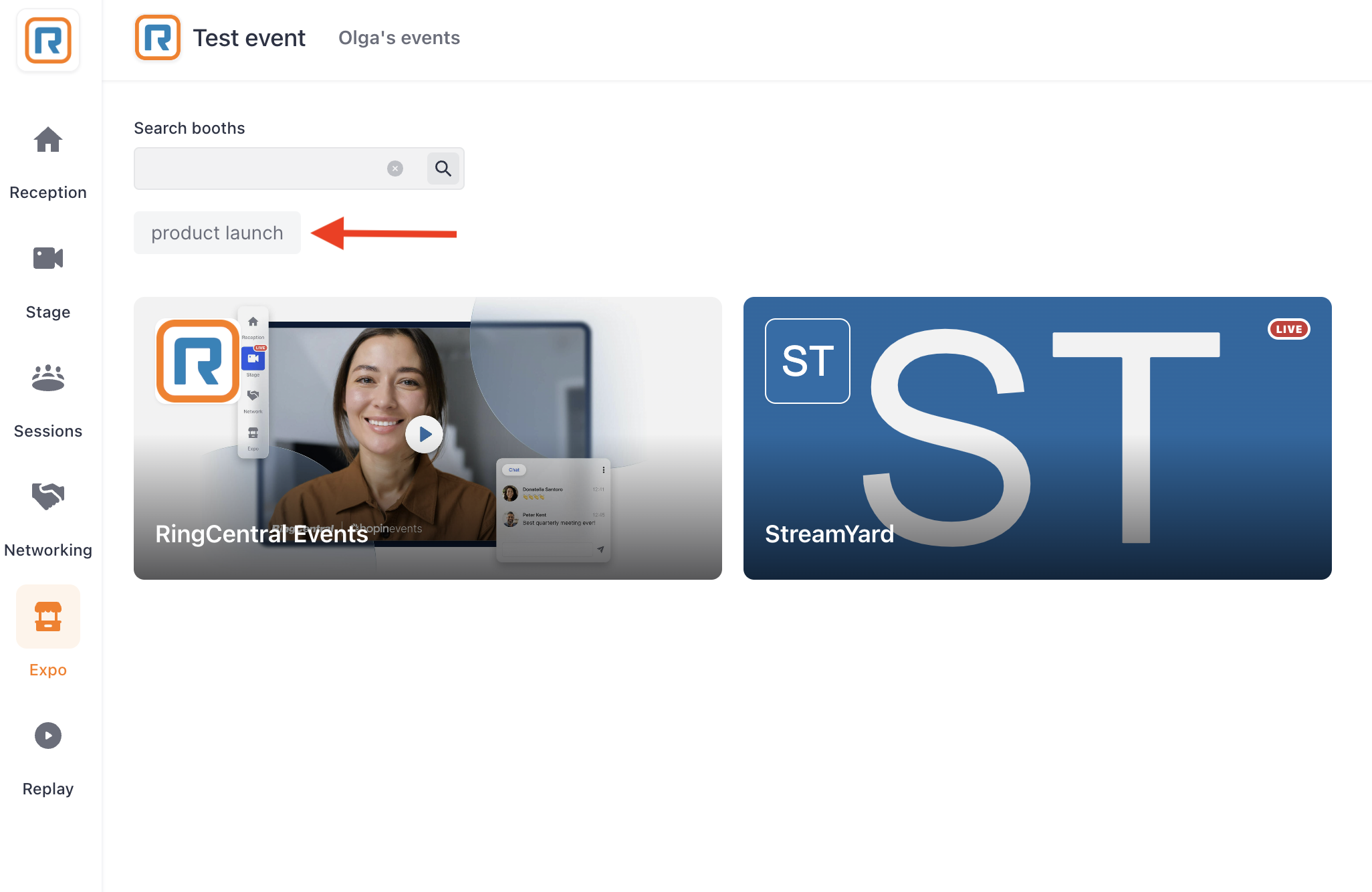 Tip:
If only wanting to replace one tag with a new one, or delete all tags and have new tags instead, simply remove the tags and add the desired new tags; this way tags will be immediately updated on all event sections, with no need to wait for 60 minutes. This is because tags that are added appear right away, but tags that are deleted take up to 60 minutes to disappear.