Do you want to see how many people are currently online and viewing the Session you are speaking in or moderating?
In a Session room, you can see the total number of viewers in the top right corner of the screen next to the eye icon. Another way you can discover how many people are viewing your Session is by navigating to the People tab in the respective area.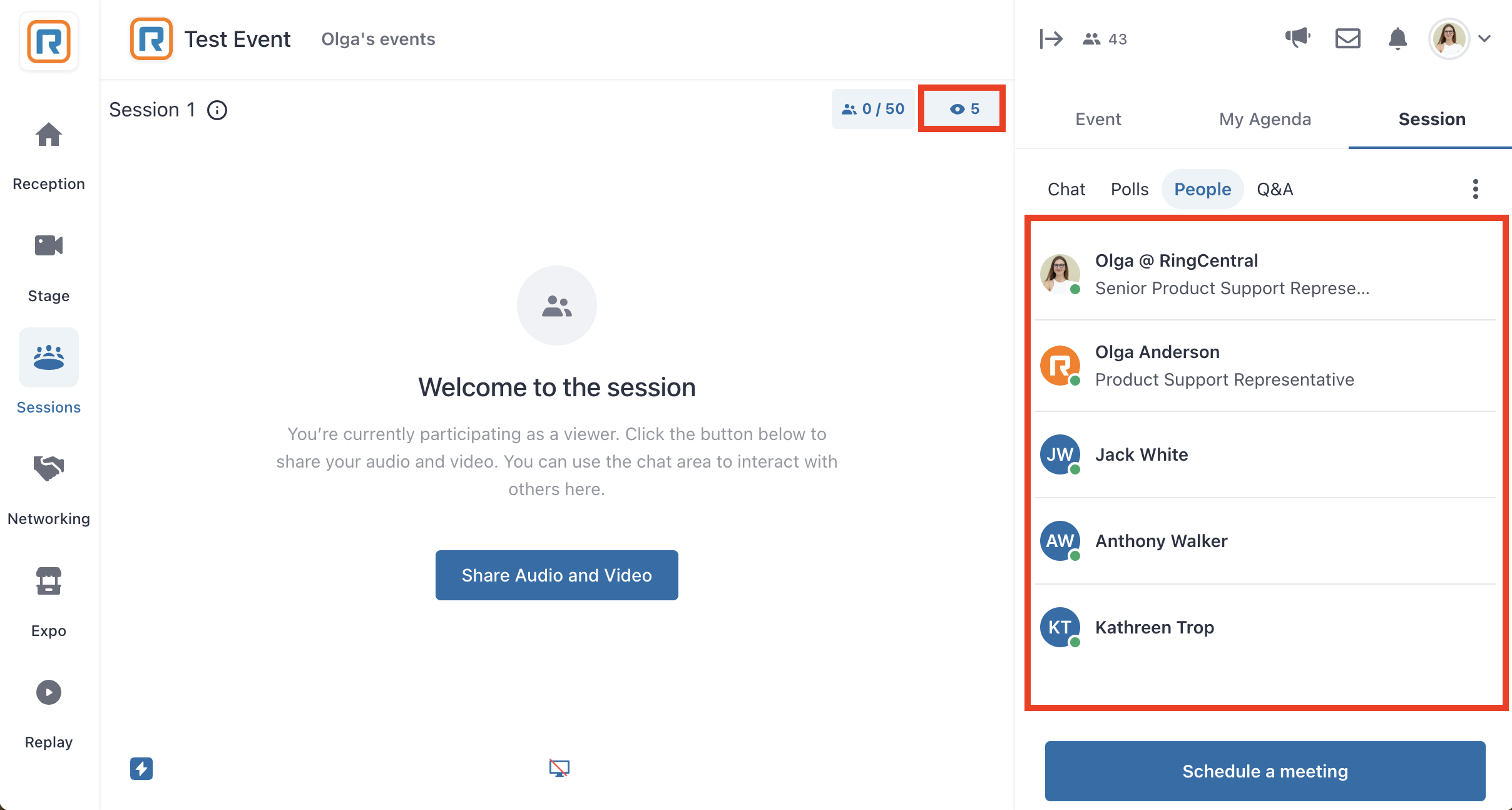 The People tab will allow you to see exactly who is viewing the Session. Additionally, it's a great way to connect with others. If you click on the listing, you will get an option to direct message, invite to a video call, or schedule a meeting if you wish so.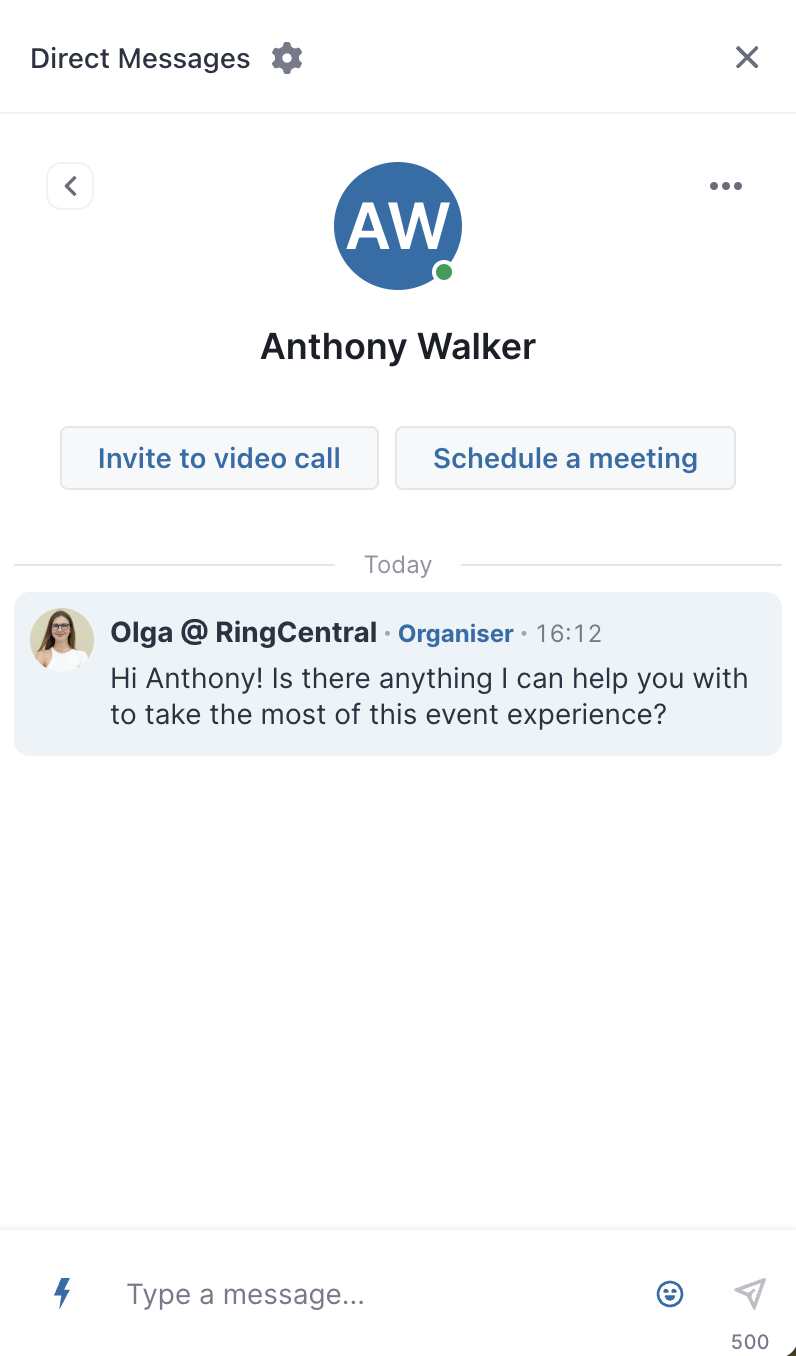 Additionally, in the Sessions area, you can see how many people are viewing each of your Session rooms. There will be an eye icon at the bottom right of each Session listing.