Onsite segments of Hybrid events may have a limited capacity, therefore, it is important to book a seat in advance so you don't miss out! 
Just as you can book a seat at an Onsite event on your computer, you can do the same if you are accessing the event on the mobile app. 
Simply tap the Schedule tab at the bottom of the screen to find segments with seats available. 
Find the segment you would like to see and tap Reserve a seat to reserve your space and be able to check-in to the room. A notice will pop-up reminding you that only Hybrid ticket holders need to reserve seats. Click Got it to dismiss the notification.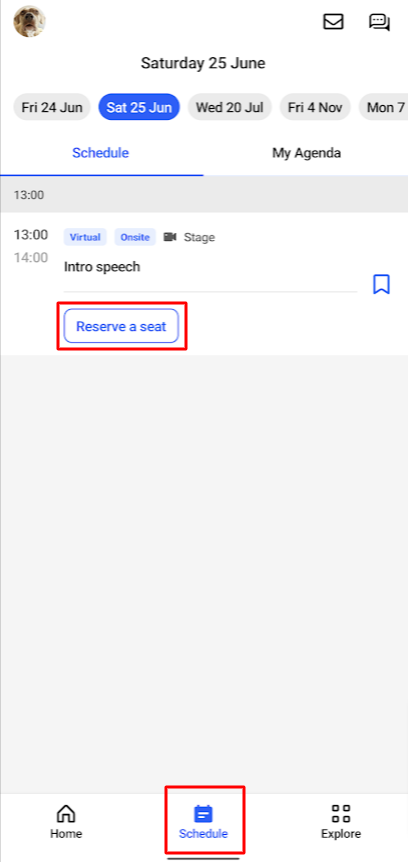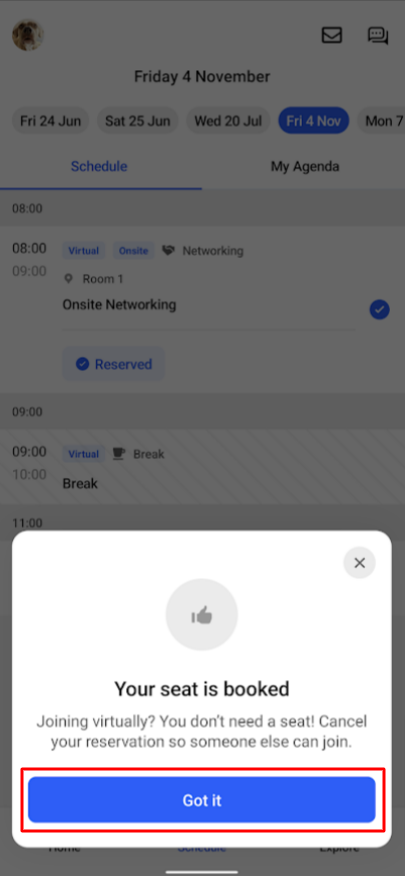 Once reserved, you will see a Reserved button on the segment.
You can also click this button to cancel your seat booking. A small pop up will ask you to confirm your choice. Click OK to cancel your seat booking or Cancel if you would like to keep it. 
Note: You can cancel your seat booking directly in the schedule or from within the My Agenda tab at the top of the screen.