If you would like to hide your Schedule from Attendees and ensure it is not shown within your event, simply look for the "Show schedule in event" toggle at the top of the Event Dashboard > Venue > Schedule page.
This looks the same whether you are editing in Table view or Calendar view. 
Toggle it on/off depending on if you would like the Schedule to be shown within your event or not.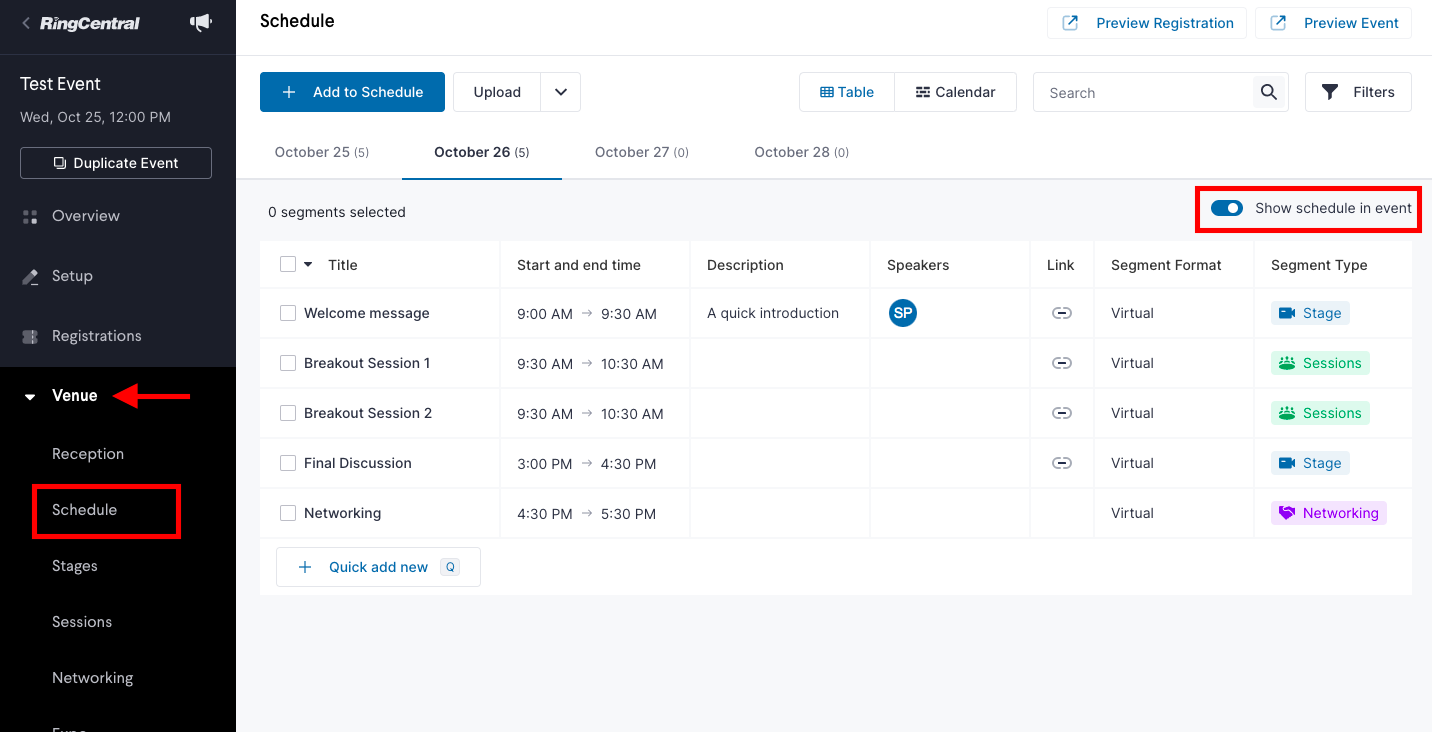 Note: This can be toggled on and off at any time before or during an event. 
Select an option from the dropdown list below to learn what it means to hide/show the Schedule within your event.
Hiding Schedule in an Event
If you turn this setting "off" then the Schedule cannot be accessed within the event. This means that Attendees will not see the Schedule tab on the Reception page or any other Event Area.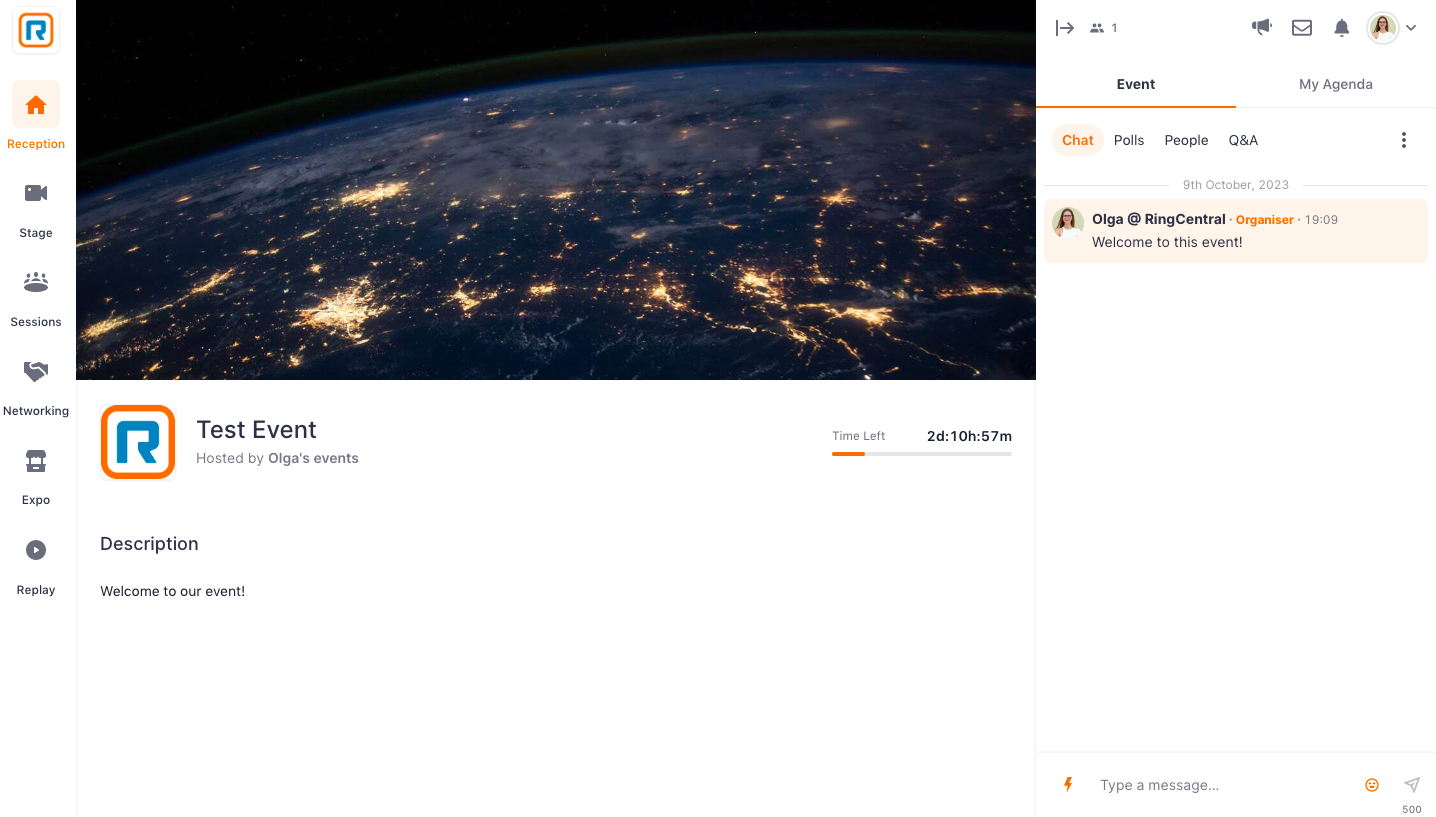 Some things to consider:
If an Attendee adds a segment to "My Agenda" while the Schedule is live, they will still see this segment if you later choose to disable the Schedule, however they will not be able to access it.
Any Sessions that are set to "Scheduled" in the Session settings will not be visible if the Schedule is hidden.
There will be no "live" tags displayed throughout the event when the Schedule has been disabled.
Showing schedule in an Event
If you choose to show the schedule within the event, Attendees will see the Schedule tab on the Reception page. You will also see a Schedule button on the top banner in every section of the event so Attendees can access the Schedule at any time, no matter where in the event they are. Clicking this button will open a side panel where they can search for event segments, book seats, and add segments to "My Agenda."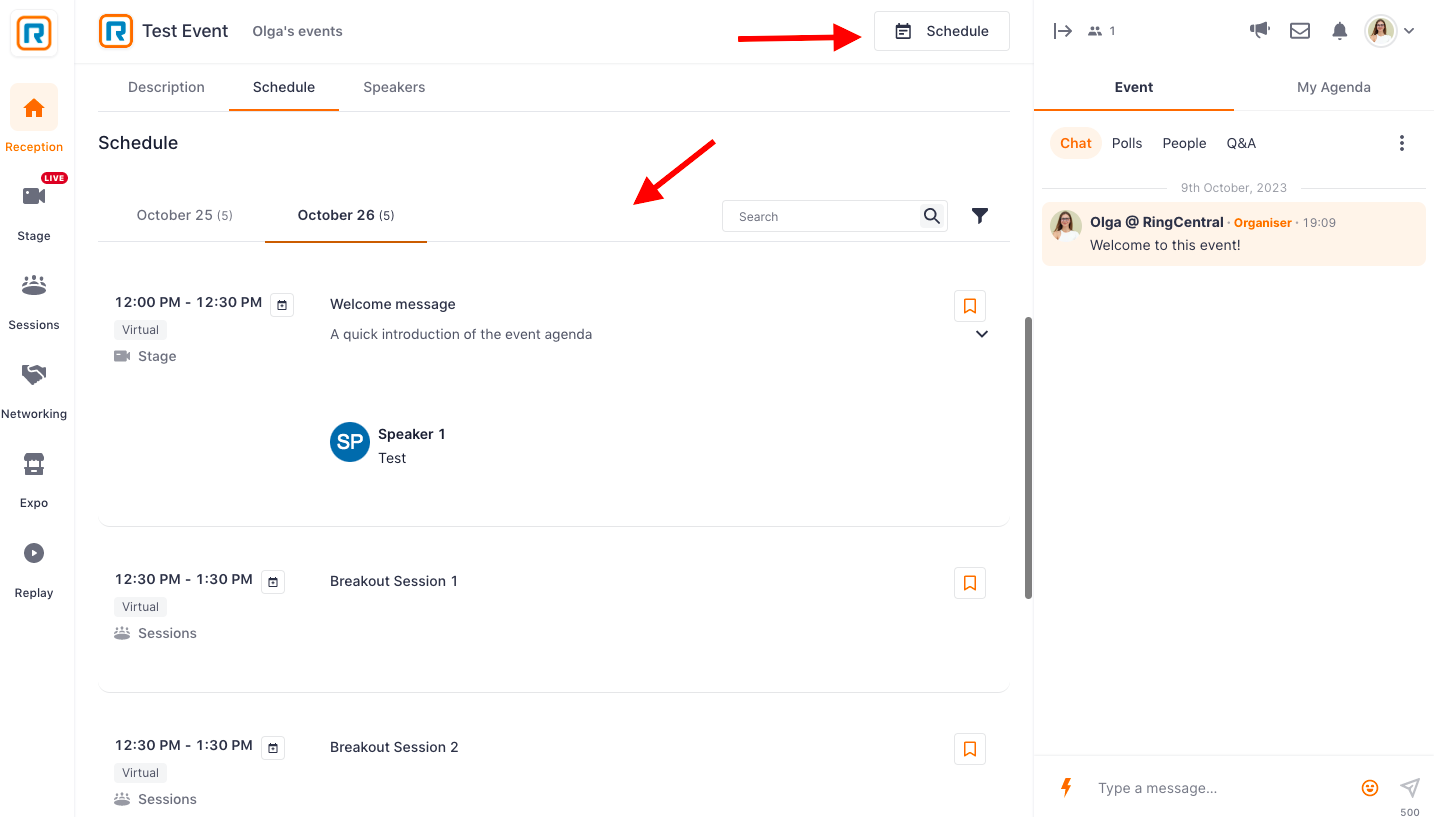 Setting individual segments as "draft"
You can also set individual Schedule segments as "draft" too, which means you can choose which ones are visible to Attendees on the day of the event. Here you can learn more about this option: How to create draft Schedule segments