Chat messages of event sections (Event, Stages, Sessions, Expo Booths) can be deleted by Organizers and Organization team members at any time.
To delete a message, hover on it, and you will then see a trash can icon to the right.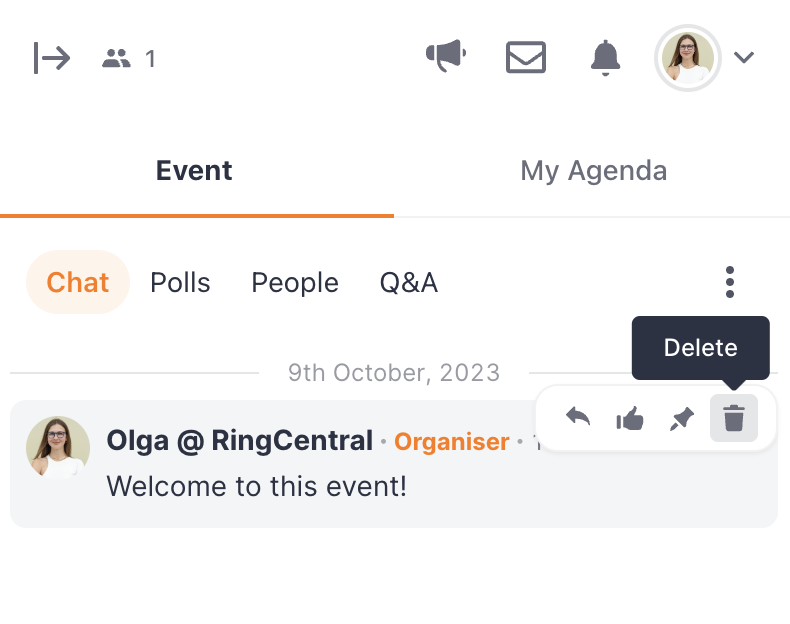 You will then get a prompt to confirm this action, click the Delete button to continue. The message will then be removed.