The pinned message feature allows each Chat section (Event, Stages, Sessions, Expo Booths) to have their own pinned message to direct Attendees to other areas, share a URL, or simply post something to be aware of. It will be shown at the top of the chat area so and will remain there even if an Attendee scrolls through the other messages.
To create a pinned message, send a chat message with the content you want to highlight to your audience and hover on it. You will then see a pin icon to the right. Click it to pin the message to the top of the chat.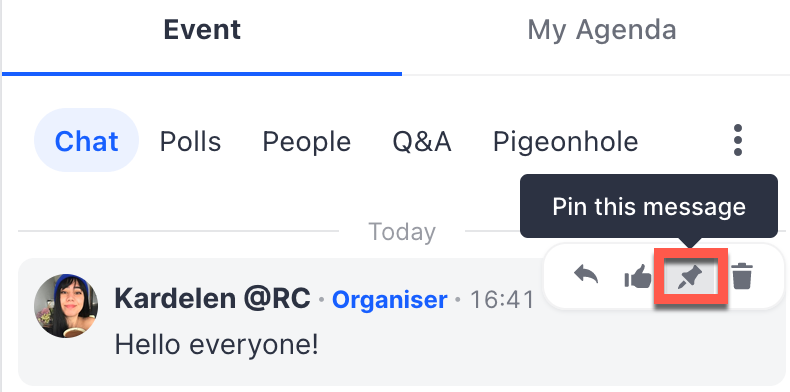 Below is what the message looks like after it is pinned. Note the blue pin next to the username showing it is a pinned message.
Note: You can only have one pinned message per each section chat (Event, Stages, Sessions, Expo Booths).

If you want to replace the pinned message with another one, hover on the message you would like to pin and click the pin icon to the right. You will then get a prompt to confirm this action, click the Replace button to continue.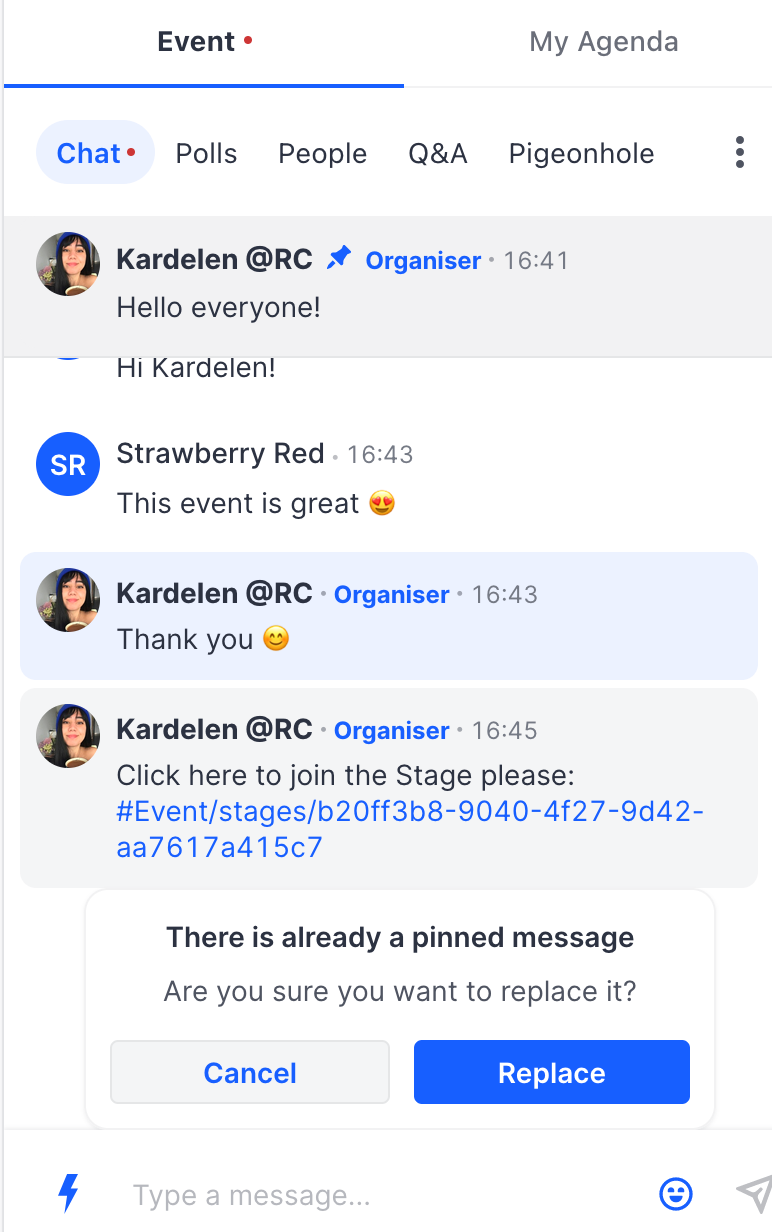 The new pinned message will be displayed in the same way as shown above and will replace the existing one. 
Note: Currently only Event Organizers or Organization team members can pin messages.