When you join an event, you may notice that there are a number of Sessions and Expo Booths for you to enjoy. You can use the tags to search for segments that are relevant to you. 
Tags in the schedule
For the schedule, tags will appear attached to each scheduled item. In the example below, we have a schedule for several segments with tags added. By clicking on the Filter icon at the right side of the schedule search bar, attendees are able to filter through scheduled items based on tags as well as event segment type or format by selecting one or more of them.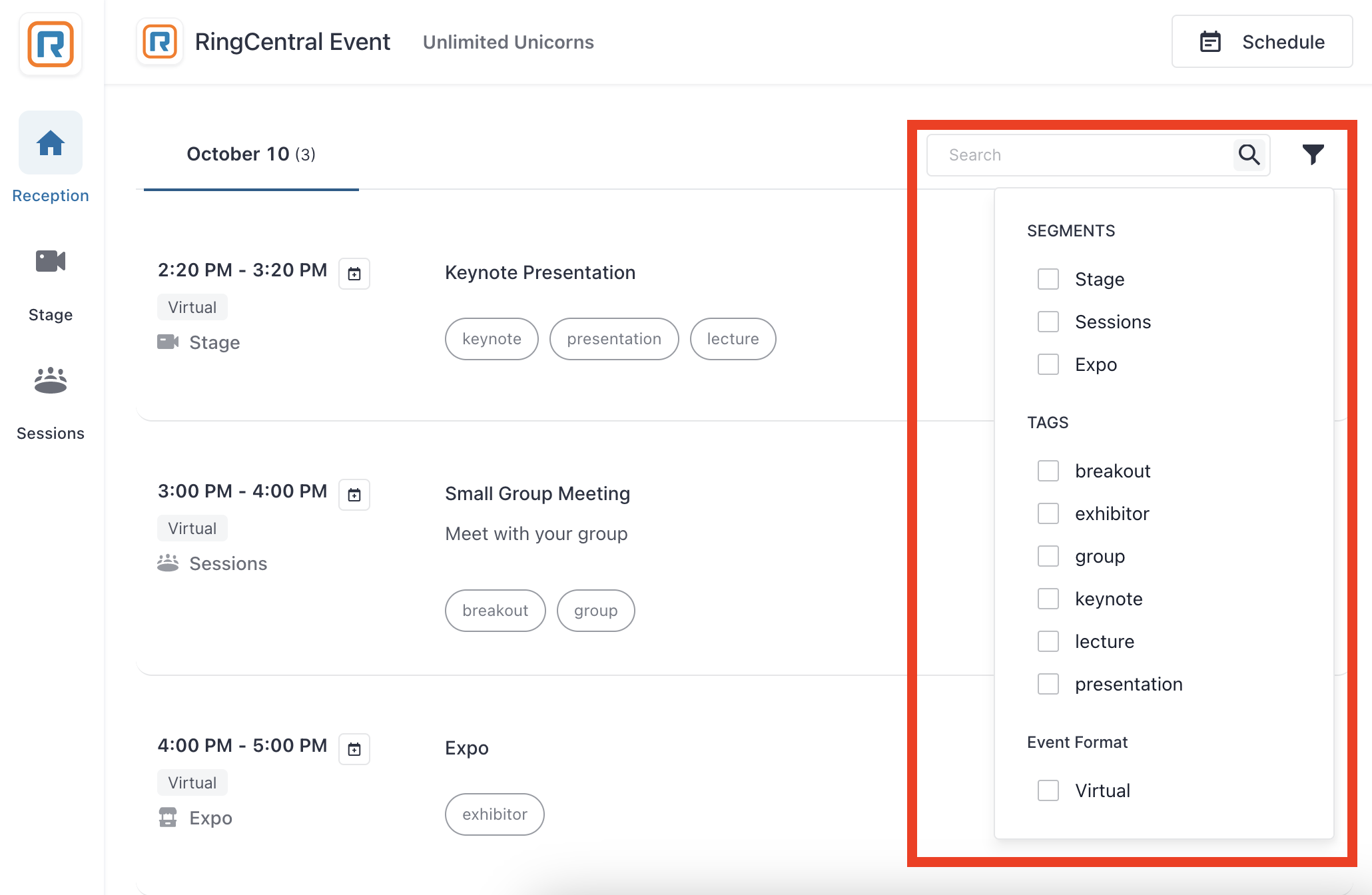 Tags in Expo Booths and Sessions
Head to the Expo or Session area of the event and you will see the tags underneath the search bar. Highlight as many as you like to filter the different Expo Booths and Sessions and find ones that are relevant to your interests.
For Sessions, you will also see the tags on each Session placeholder so you can see at a glance which Sessions have the relevant tags.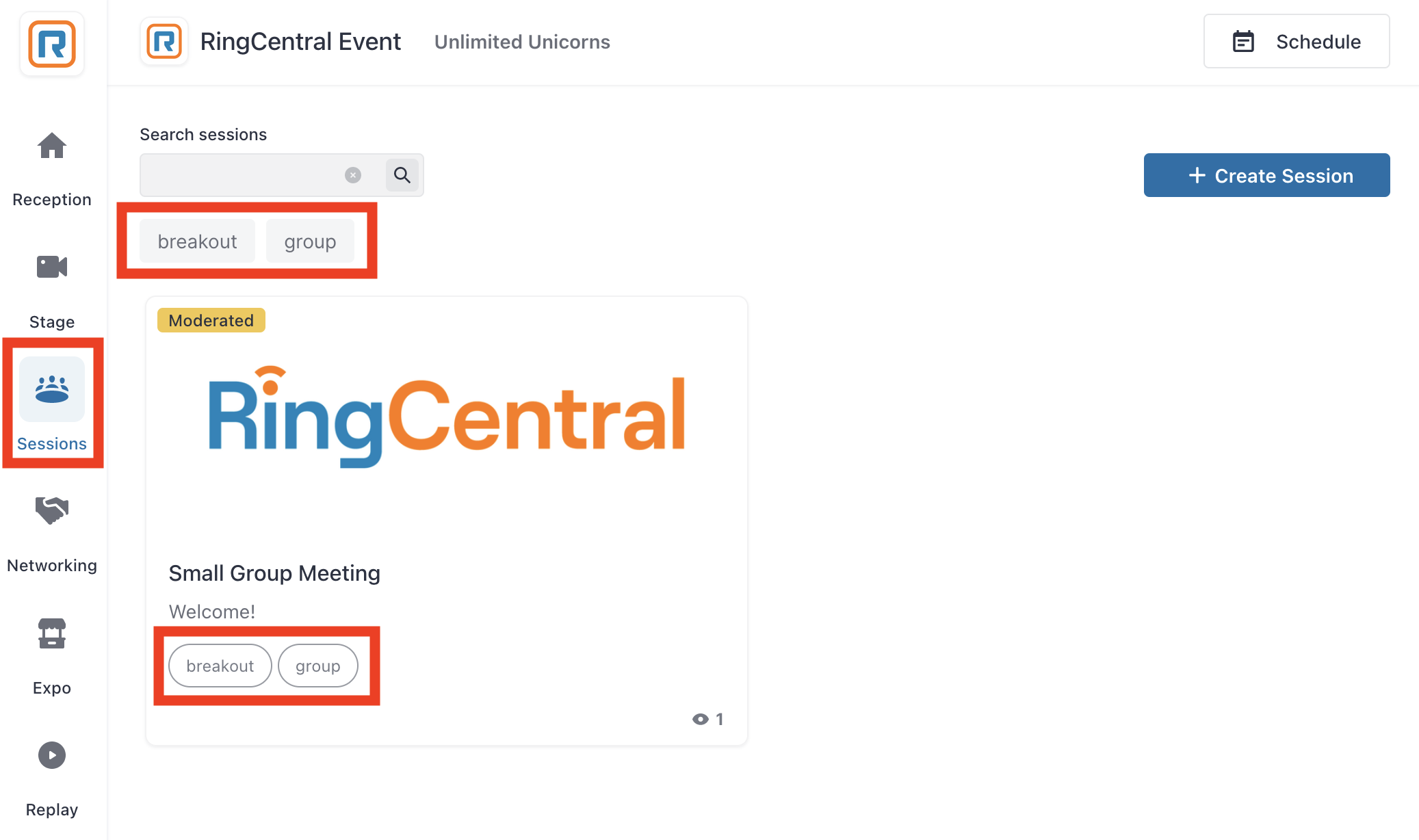 Sharing Expo Booth tags with other attendees
Now, when searching through Expo Booths using tags, the web page URL will change depending on the tags you add or remove.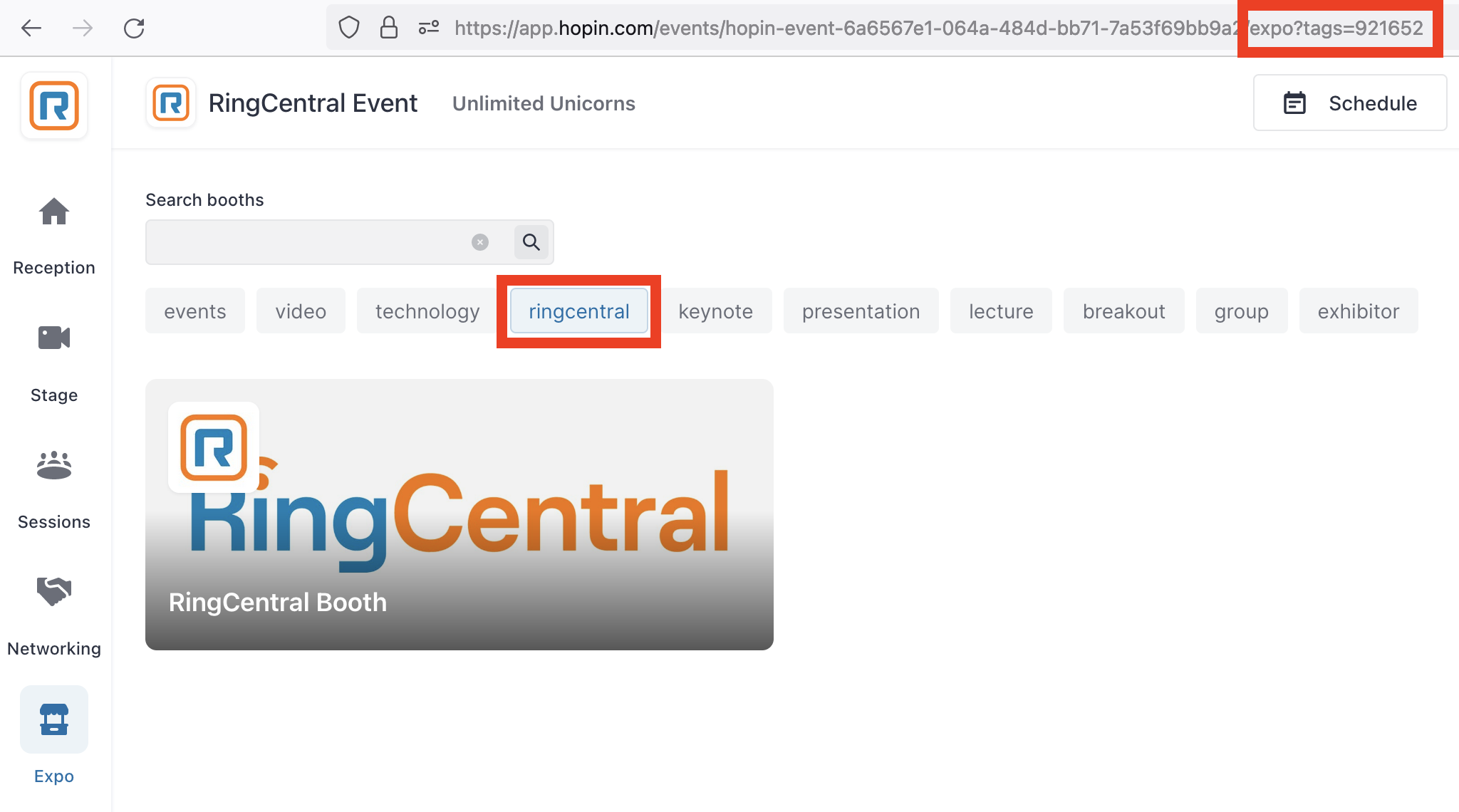 This means that when you share the the URL with other attendees, it will show them the tags you have applied, and, therefore, the same Expo Booths.