How do I request a quote from Captello?
You'll need a Captello license. You can request a quote form Captello here.
What are the capabilities of the Captello app?
Captello let you increase event engagement with easy to customize games and activations for any virtual or hybrid event.
This app is currently only available within the App Area of RingCentral.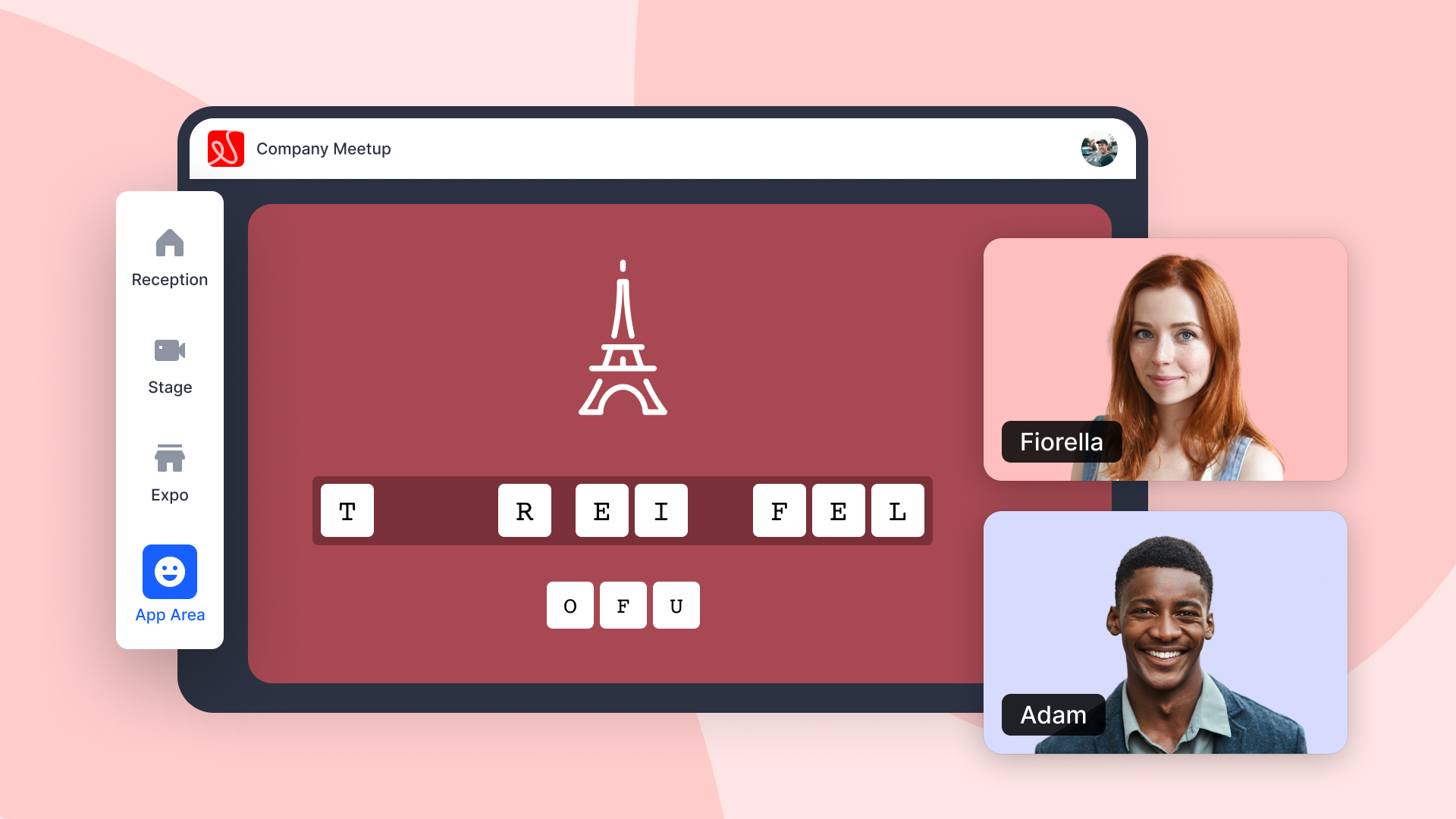 What plans is the Captello app available on?
This app is available to all paid RingCentral plans.
What attendee data is shared between the Captello app and RingCentral?
RingCentral and the Captello app do not share any attendee data between them.
How do I set up the Captello app?
To get started, you will need to install the Captello app to your RingCentral Organization. You can access the app store by going to your Organization Dashboard and heading to the Apps tab. Then click on Discover More on App Store.
You can find Captello under the Fun & Games category. Click Install app to add the Captello app to your Organization.
Next, make a note of the Token value provided by Captello. This value can be obtained from the Captello session URL.
Example:
Your URL = https://go.play.captello.com/Activations/WHACK_IT/index.html?token=p9OJaFLL3kxMngzD1653595335&is_web_portal=0&prospect_id=0
The token = "p9OJaFLL3kxMngzD1653595335" as highlighted above
Next, head back to your RingCentral event and go to your Event Dashboard > Venue > App and:
(i) Select Captello as the App for the area.
(ii) Input the Token you obtained, as shown above.
(iii) Input the Menu Label for the App area and choose an icon that best represents your activity.
Click Save and your attendees will see the Captello tab within the App Area of your event.