Before you are able to check people in to your Onsite event, you may want to check out these articles to get set up:
You will also need to download the Organizer app on iOS (this feature is not currently available on the Android version of this app).
Now you are ready to go!
Open the Organizer app on your device and scan a QR code for one of your Check-In Areas. You can find these on the Event Dashboard > Onsite > Check-In Areas.
Next, tap the 3 lines in the top corner of the app and then tap Segments from the menu that appears.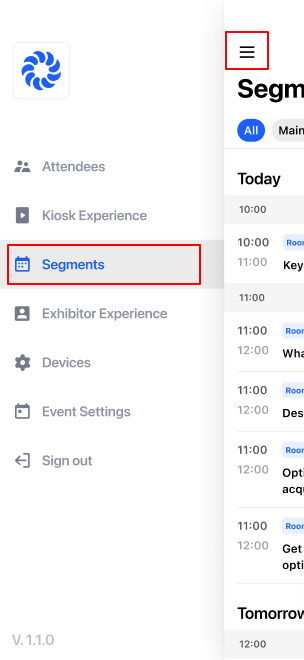 Choose the segment you would like to check someone into from the list. You can scroll down to look through the segments day by day, or you can use the options in the top banner to find them based on the Onsite Area they are found in.
This will open up your camera so you can scan the Attendee's QR code. You can also tap Search by name to open up a list of Attendees and search for their name manually using the search bar at the top of the page. Once you have found the Attendee, you can tap the green Check in button.
Once you have successfully checked in an Attendee, you will see a green screen to confirm the check in.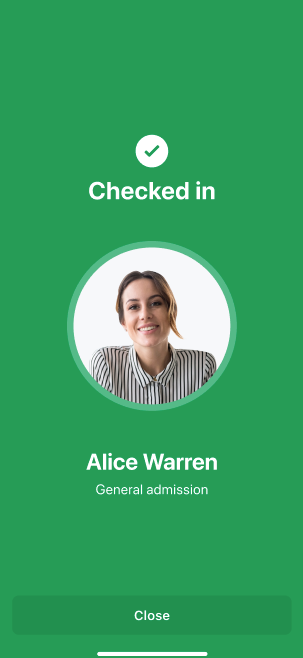 Note:
Some other screens you may see include:
Orange - already scanned
Red - Not eligible (if they do not have the correct ticket type)
Red - Room is full (if there are no more seats available)
Red - Unable to read code
Blue - Device is offline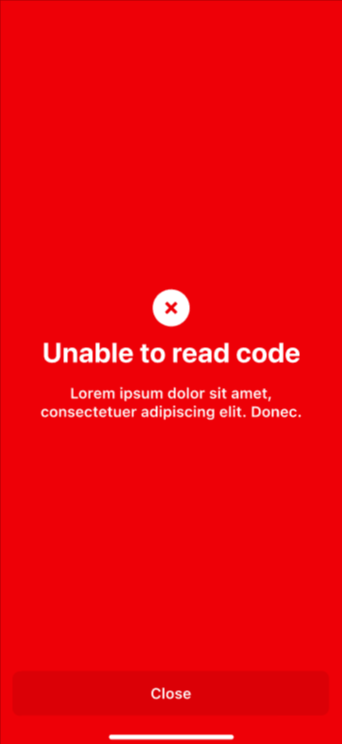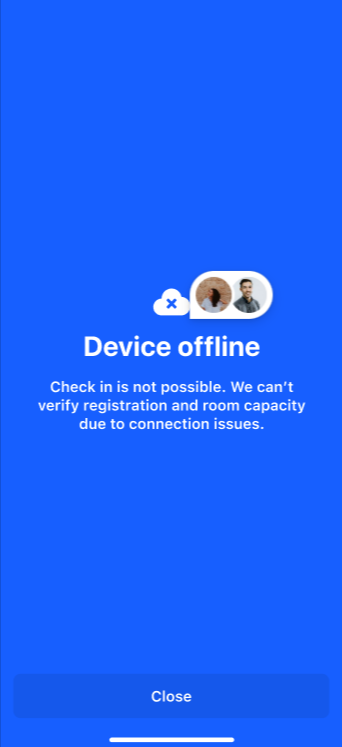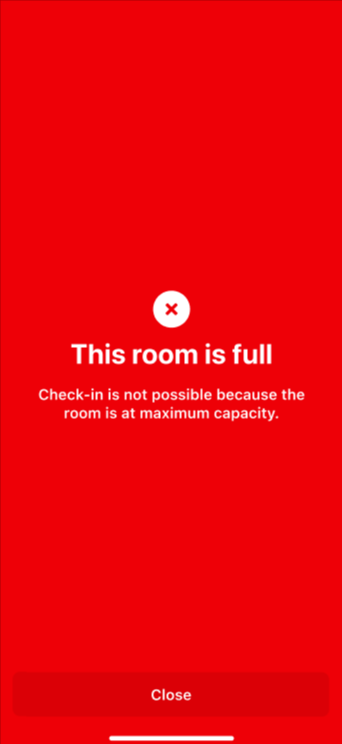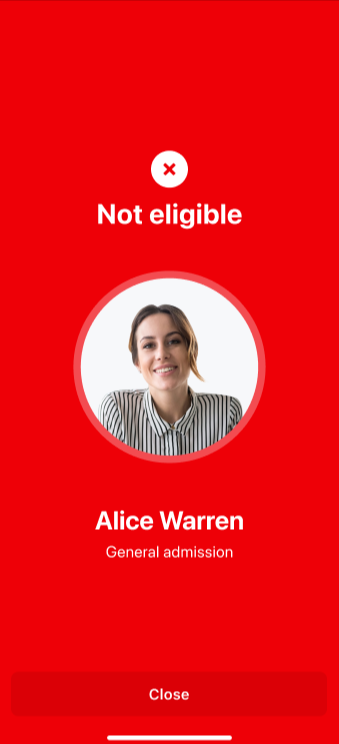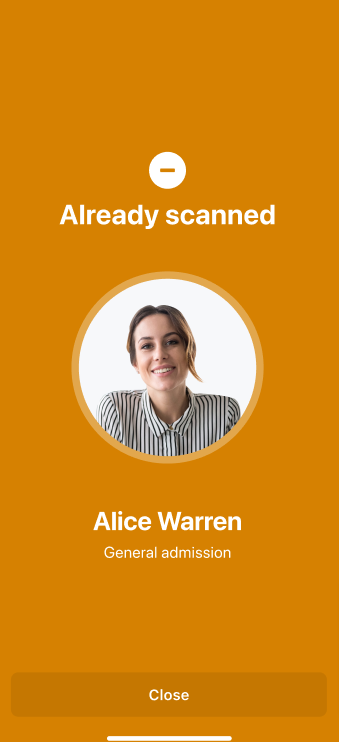 Overriding attendance
If your plan includes "Segment Overriding" and the Segment is full or the ticket holder is not eligible, you will also see a screen asking if you would like to Override the check-in and allow them entry to the Segment.
Tap Override Attendance if you would like to give access to this attendee, or click Close if you would not like them to attend this segment.
A small pop up will ask you if you are sure, select Yes or No.
If you select Yes, the attendee will be checked in and you will be shown a "successful check-in" screen.
Automatic Registration
By default, if someone tries to check-in to a segment that they haven't registered to, they will automatically be added to the segment if there is space available.
However, you can adjust this setting by tapping on the burger menu and tapping on Event Settings.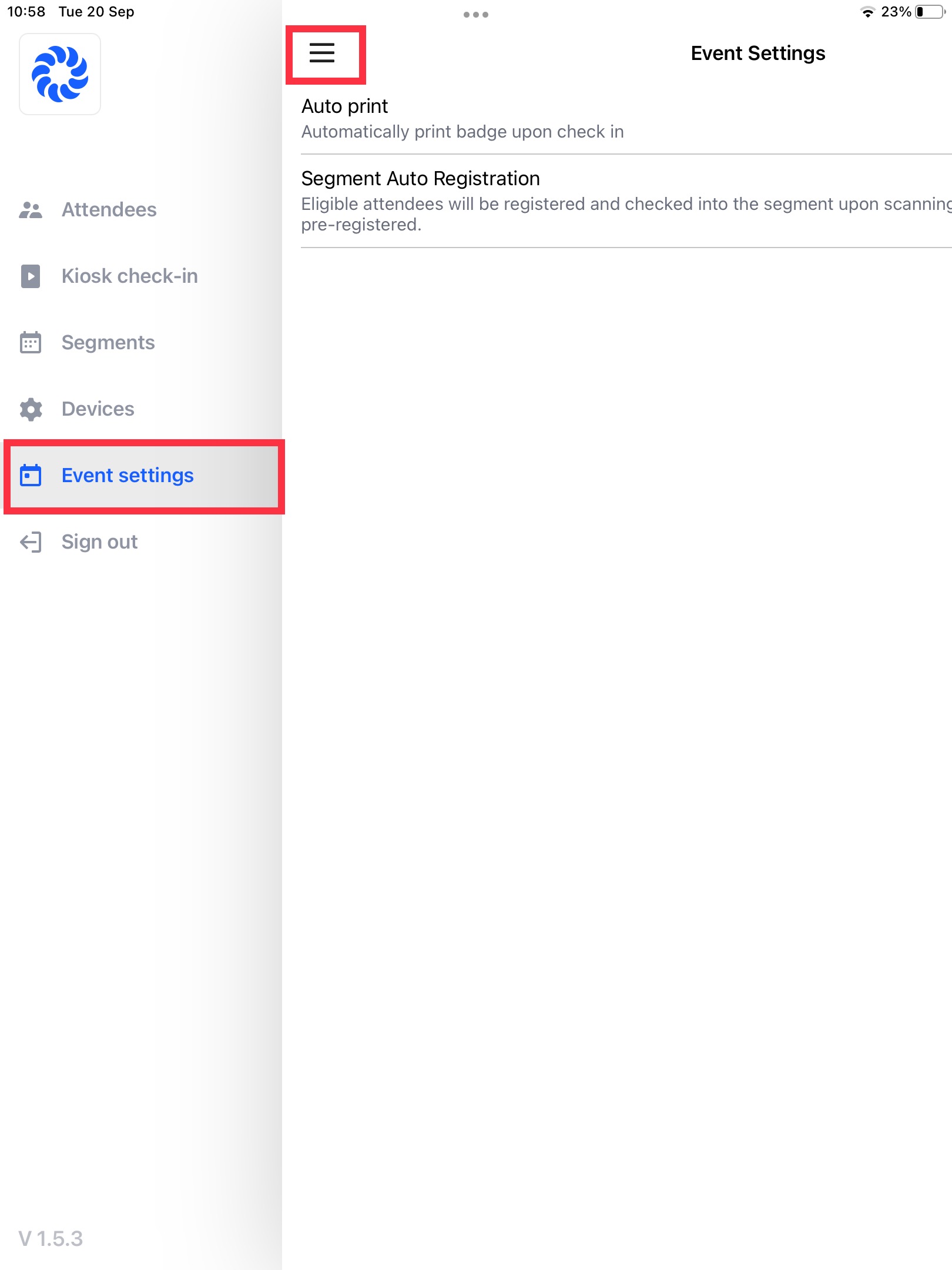 You'll see a setting for "Segment Auto Registration" - toggle this to "off" as shown in the screenshot below.

Now, when an Attendee checks in to a segment that they are not registered to, the Organizer has the option to check them in, or not.
To check in the Attendee, tap Register and Check-in or you can tap Close to to refuse them entry to the segment.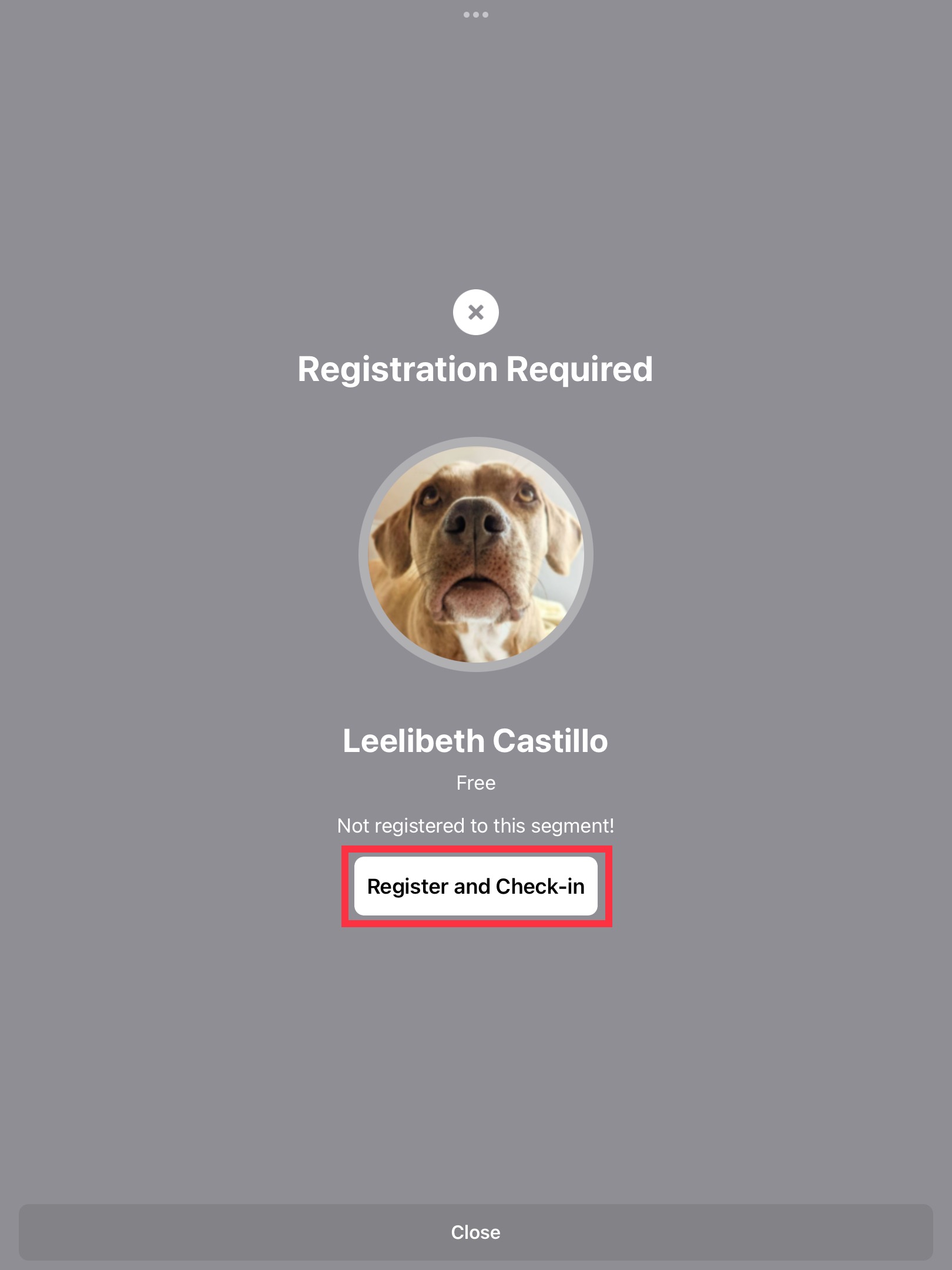 This will open a new pop-up where you can confirm the registration. Tap Yes or No.