Onsite segments of Hybrid events may have a limited capacity therefore it is important to book a seat in advance so you don't miss out!
Note:
If the Onsite capacity is reached, you can still join a segment Virtually if it is set to
Hybrid
. You can check by taking a look at the tags on the schedule. If a segment is Hybrid you will see both Onsite and Virtual tags, as shown below.
Once you have registered for an event, you will get an email before the event begins with a link to access the event online.
Click the Register for sessions button in your email to access the event before it begins and start reserving your seats!
You will be taken straight to the Reception page. Scroll down to see the schedule for the entire event. Use the tabs to view each day's schedule, or use the search and filter functions to find specific segments.
To book a seat, find a segment that you would like to join and, if it is an Onsite segment, you will see a button to Book a seat. Click this button and you will be assigned a seat! Now, when you check the schedule, you will see a tag to say your seat has been booked!

This segment will also be automatically added to the "My Agenda" tab that you can access from the panel on the right hand side. With this, you will also receive a notification when the segment is about to begin.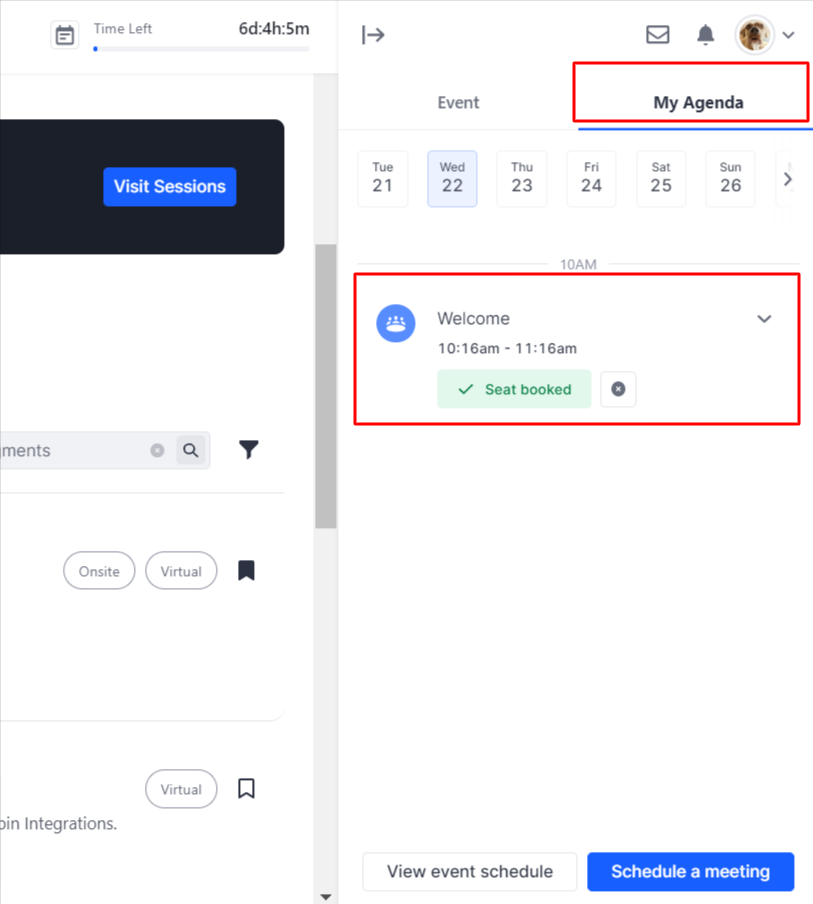 How to Cancel a Seat Booking
If you have changed your mind and no longer want to attend a segment that you have booked a seat for, simply click on the "x" next to where it says "seat booked". This can be done either on the Reception page schedule, or within "My Agenda".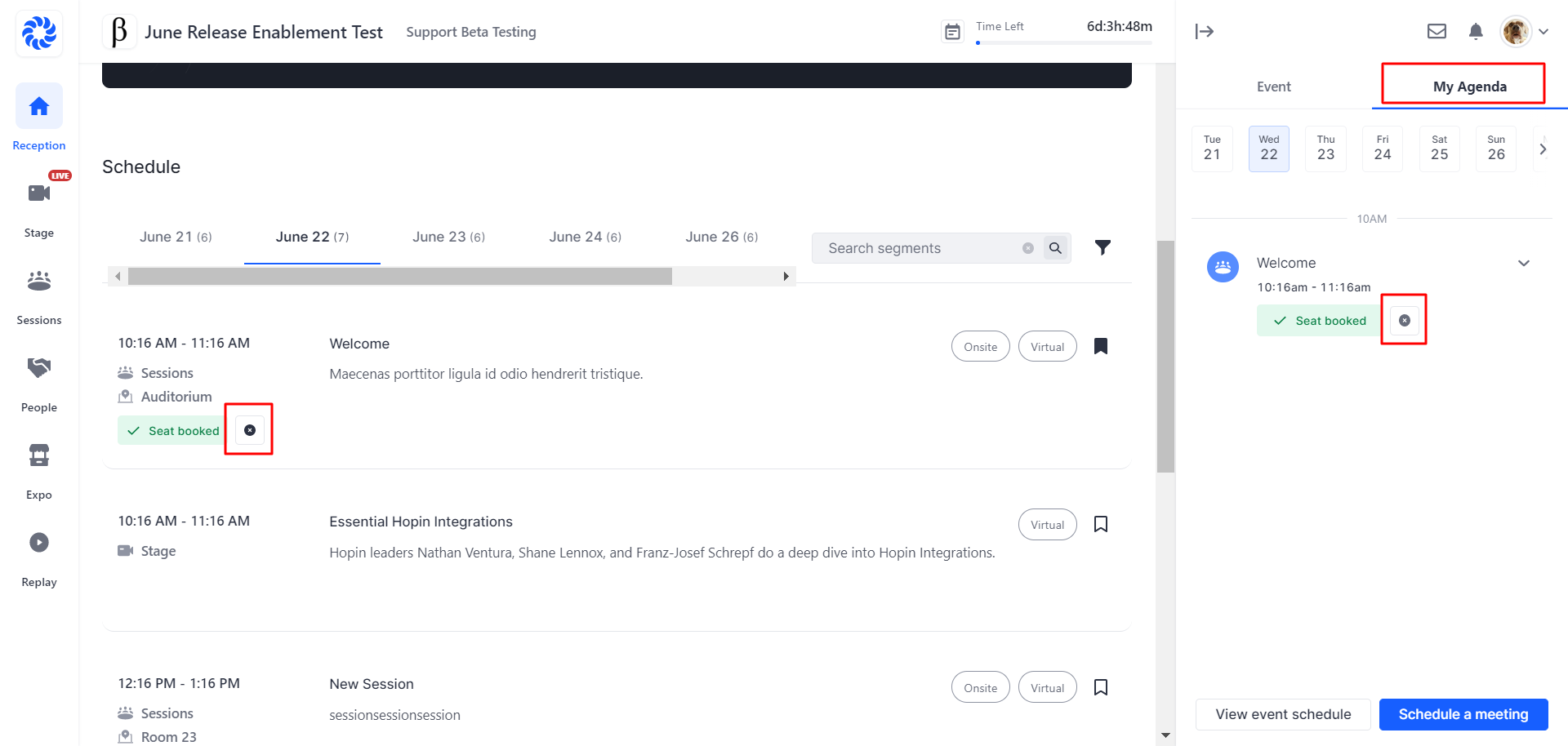 This will display a small pop-up asking you to confirm your decision to cancel your seat. Click Cancel booking to confirm the seat cancellation, or choose Keep seat to keep your booking.