The chat feature is a great way to engage with other attendees within an event. You can use the Event chat which is Event-wide, or chat within different Event Areas such as Stages and Sessions about the specific content you have seen. There are also private messages if you would like to talk to another Attendee. This guide will walk you through how to access the chat in the RingCentral Events <obile App.  
Event Chat 
To access the main Event chat, tap on the message icon in the top right hand corner. Make sure you are in the Chat tab to view the Event chat.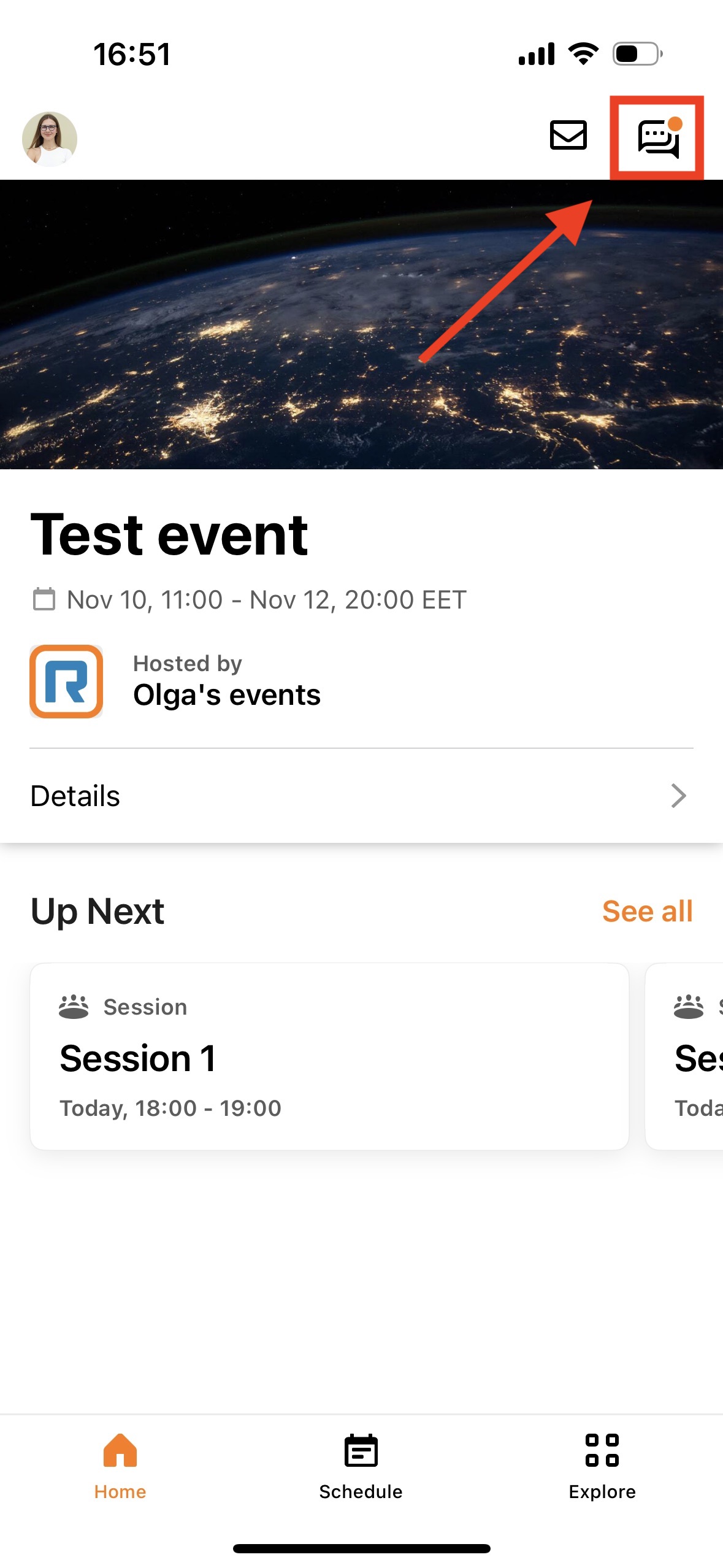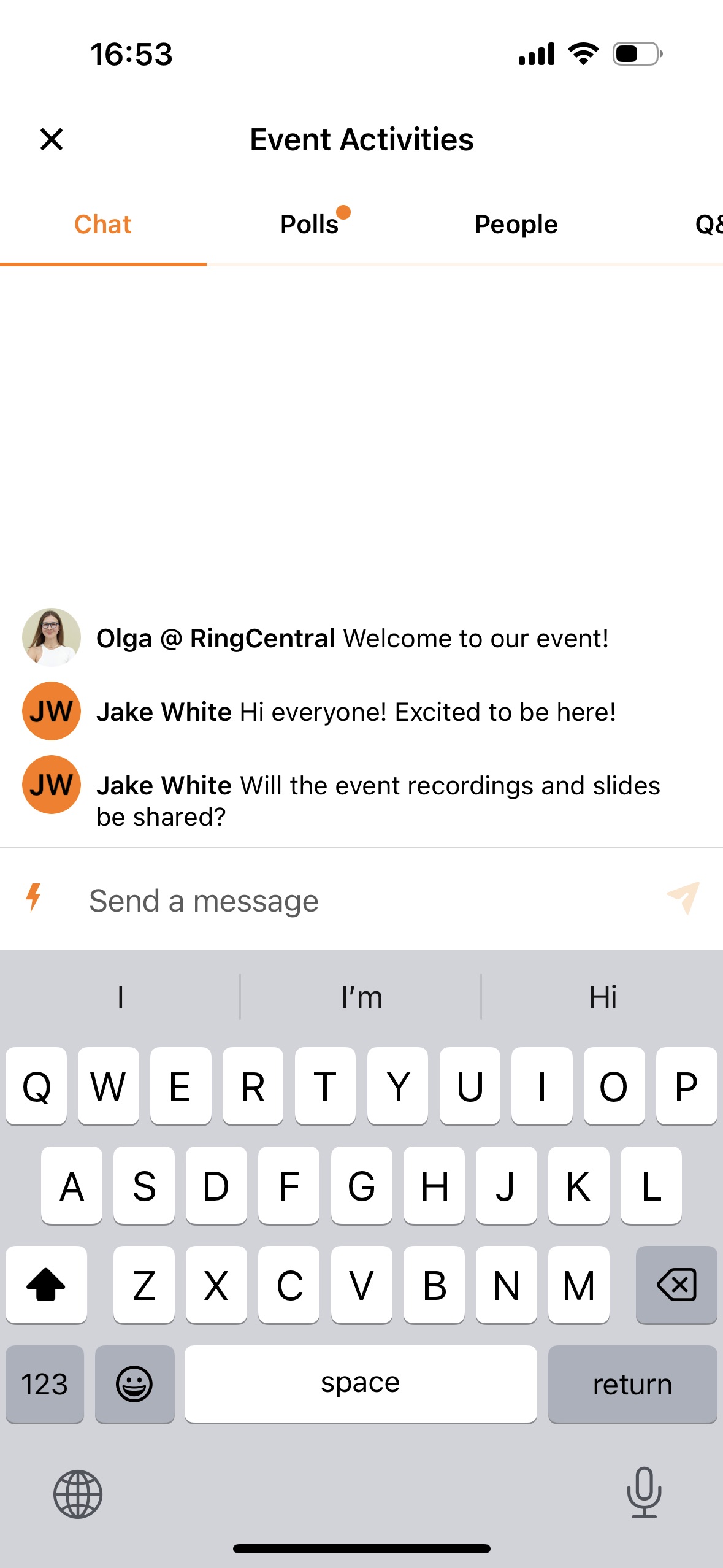 Event Areas Chat (Stages/Sessions/Expo)
There are also separate chats for each Event Area - this means you can react to specific content in a chat just for that Event Area! 
To find the chat for each area click on the Explore button from the bottom panel and head to the segment you wish to engage with.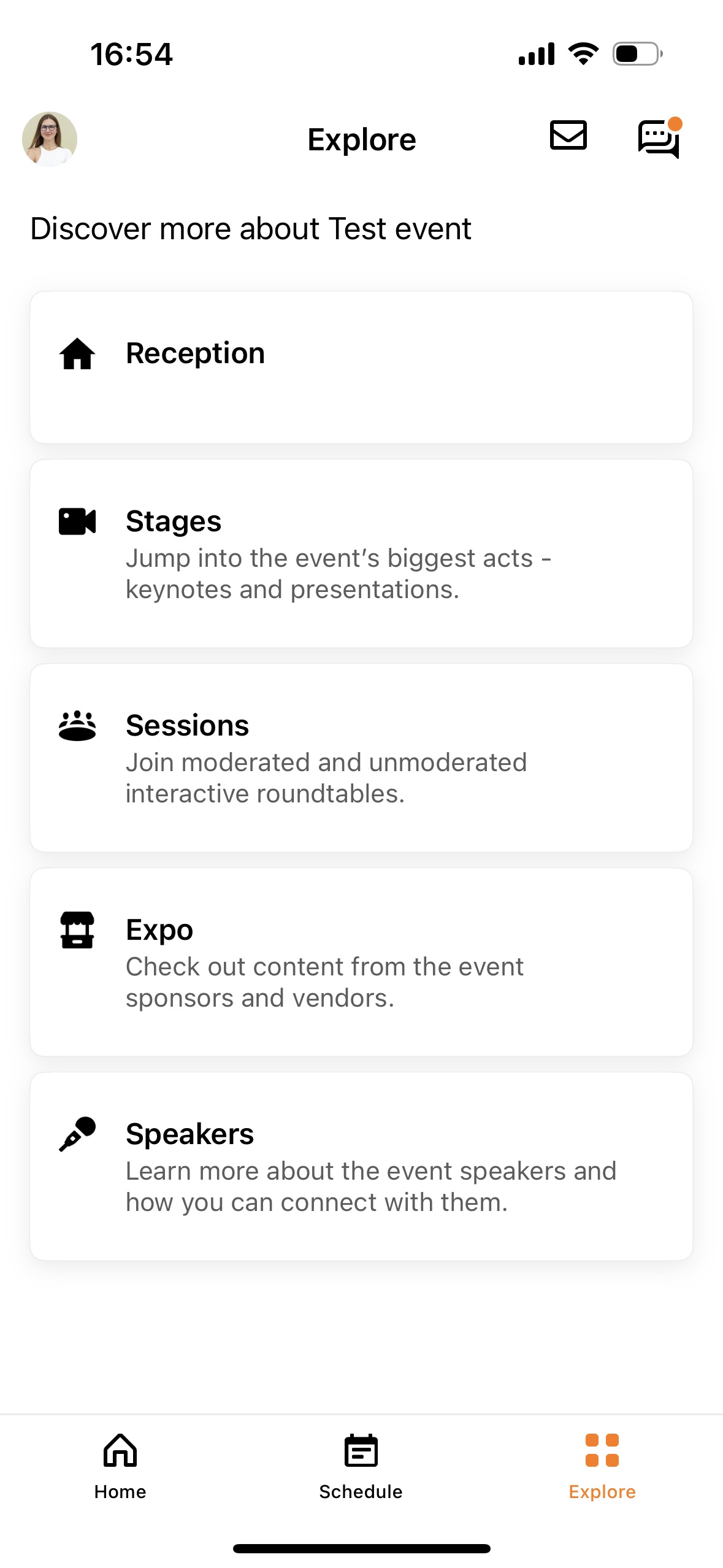 Stage
Once you find the Stage you wish to view, you will see the chat directly underneath the video feed. Toggle between the Chat, Polls and Q&A tabs to use different features within this Event Segment.
Note: In the mobile app, you will be able to use the Stage chat and the rest of the activity panel only if there's a live broadcast.
Sessions
Similar to the Stage chat, find the Session that you would like to engage with and click Watch Now.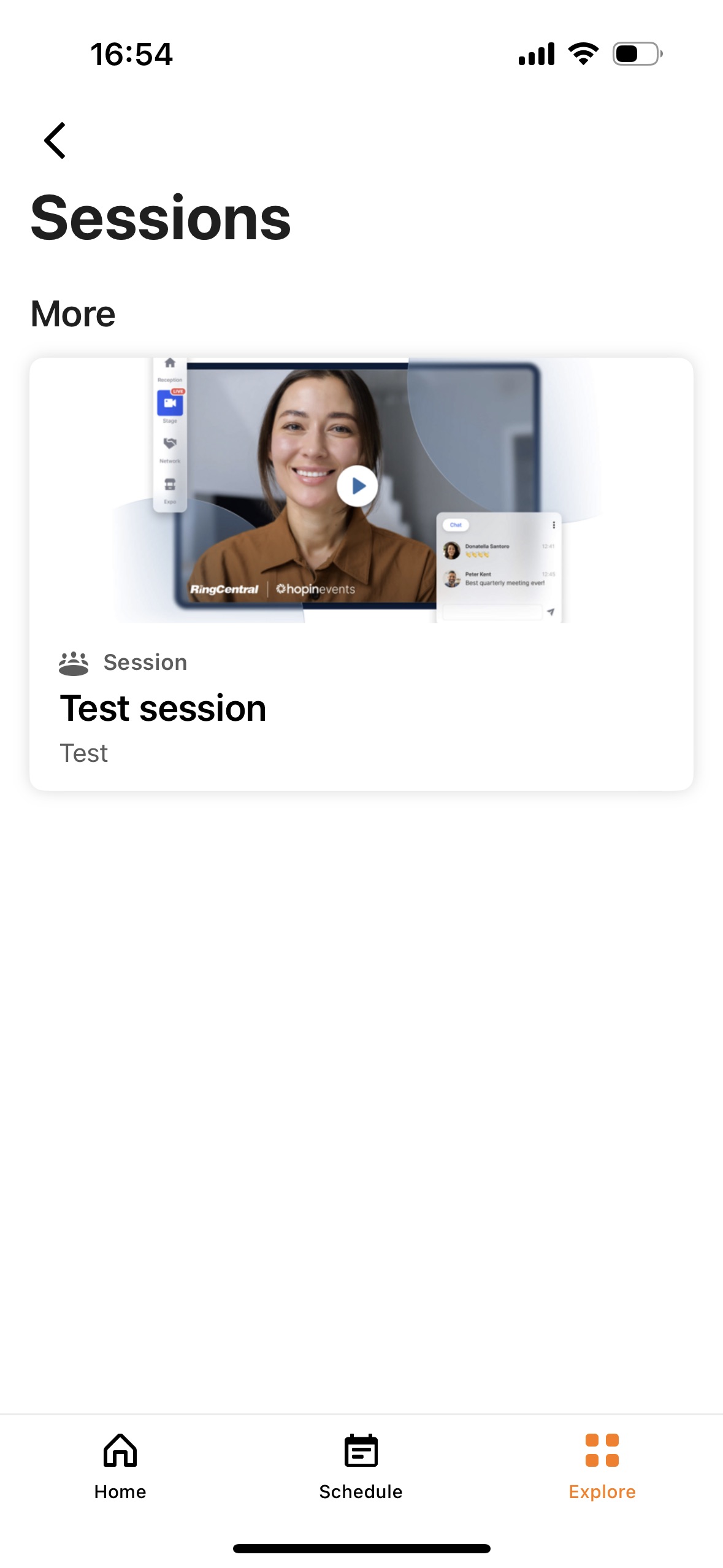 You will be taken to the video feed where you will need to tap on the Chat icon in the top right hand corner.
This will open a new screen where you can select Chat, People, Q&A or Polls from the panel at the top. make sure you have selected Chat to use the chat feature and engage with other Attendees in the same Session.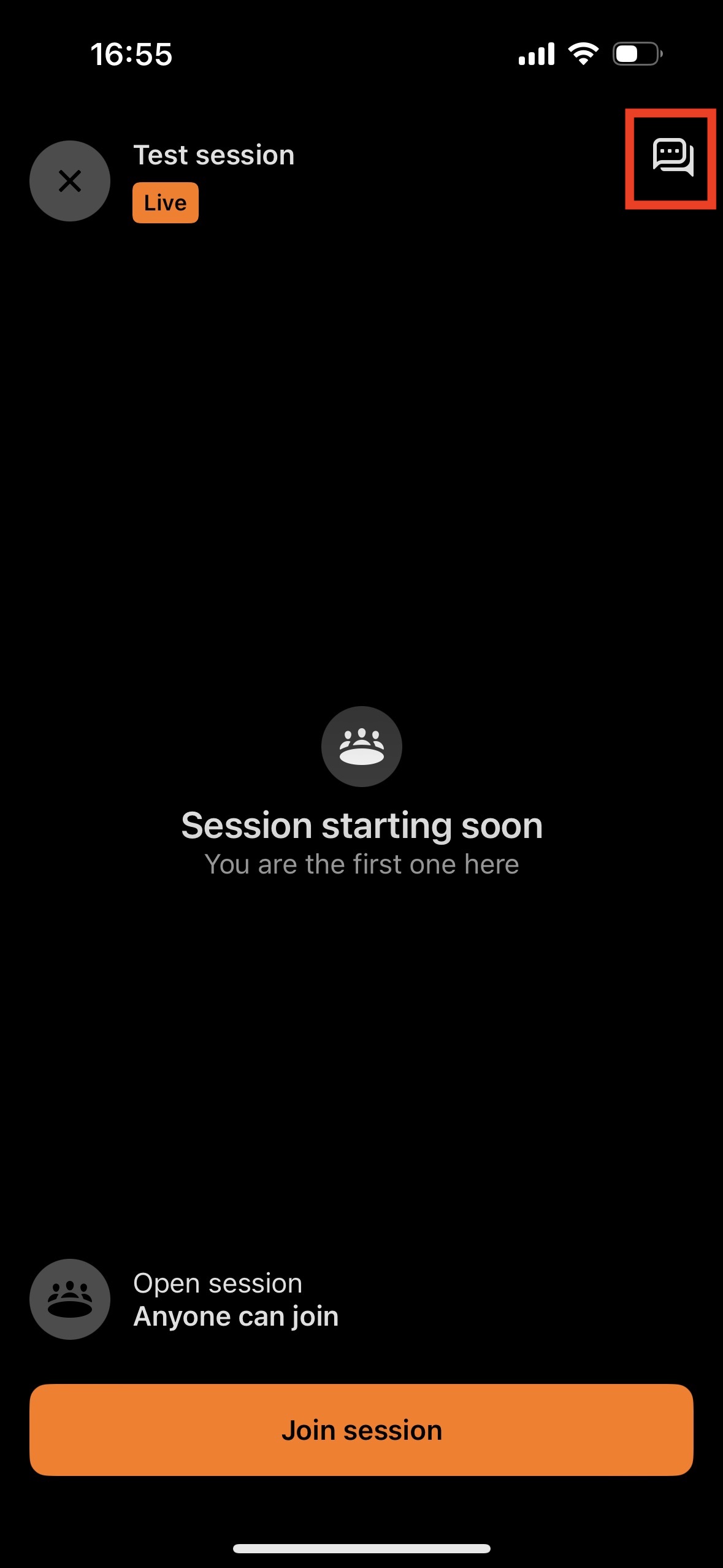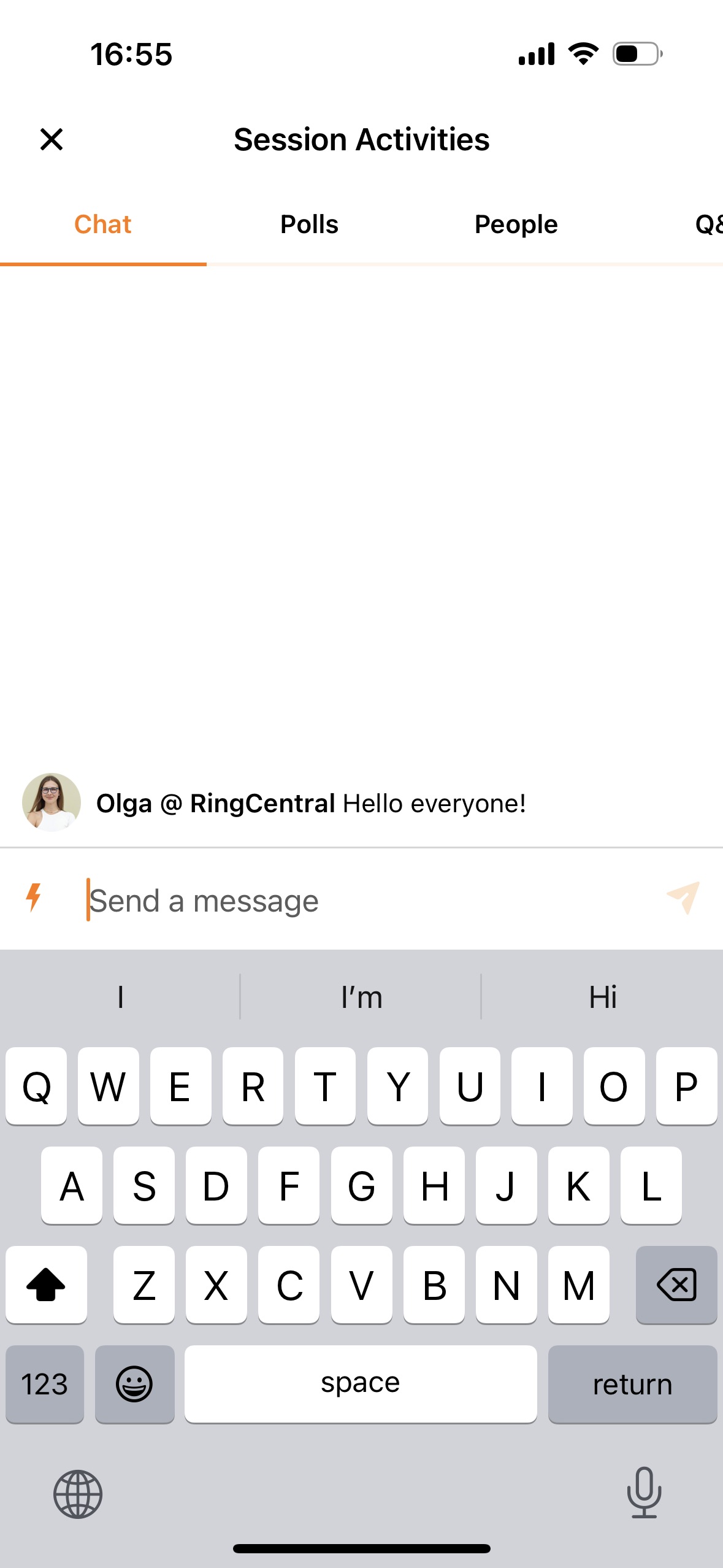 Expo Booths
The chat feature in Expo Booths works similarly to the chat experience you have within a Stage area. 
Find the booth that you want to visit, click Watch Now and you will see the chat underneath the content. Make sure you have chosen Chat from the tabs available.