You can enable Post-Event Registration so even those who could not buy tickets for the live event can enjoy your Replay area!
To get started, you must ensure your Replay area has been enabled. 
Go to your Event Dashboard > Setup > Basics page and make sure you tick the box for Replay under "Event areas."

Scroll down and make sure the toggle is turned "on" next to "Keep Replay available after event."
You can also set how long you would like the Replay area to be available. The maximum is 12 months.
Check out our article on Post-Event Replay for more info.
Note: You can accept new registrations for the entire time Replay is available.

Click Save to apply your changes. 
Once your event has begun and you have collected some recordings, you can publish them to your Replay area.
Go to your Event Dashboard > Recordings and look for the recordings you want to publish. Click on the recording and click "on" the toggle to publish the recording.
Follow this guide on how to make recordings available to attendees.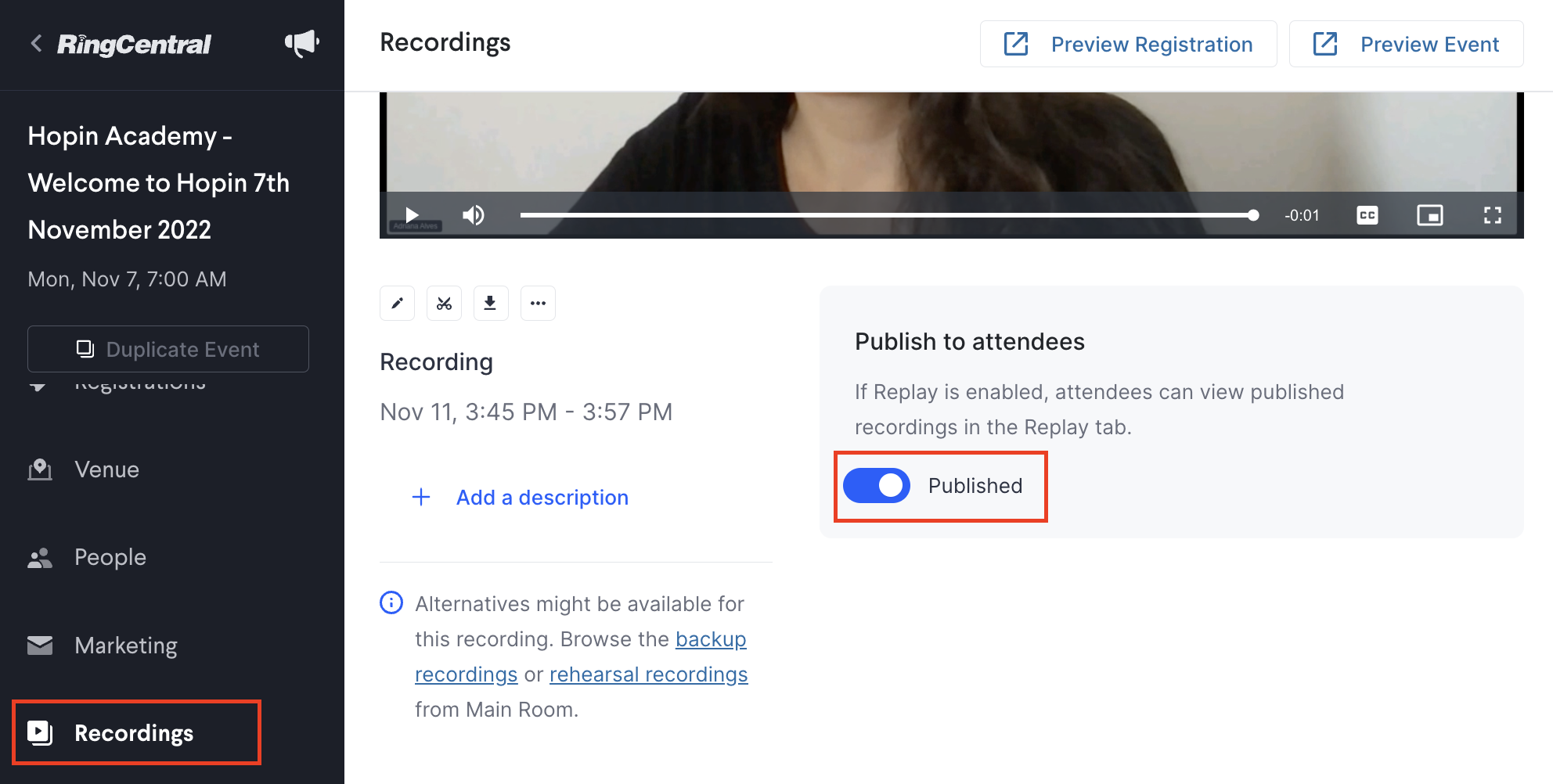 Next, head to your Event Dashboard > Registrations > Advanced Settings and edit your Registration close date and time. This should correspond with how long you enabled the Post-Event Replay in the previous step.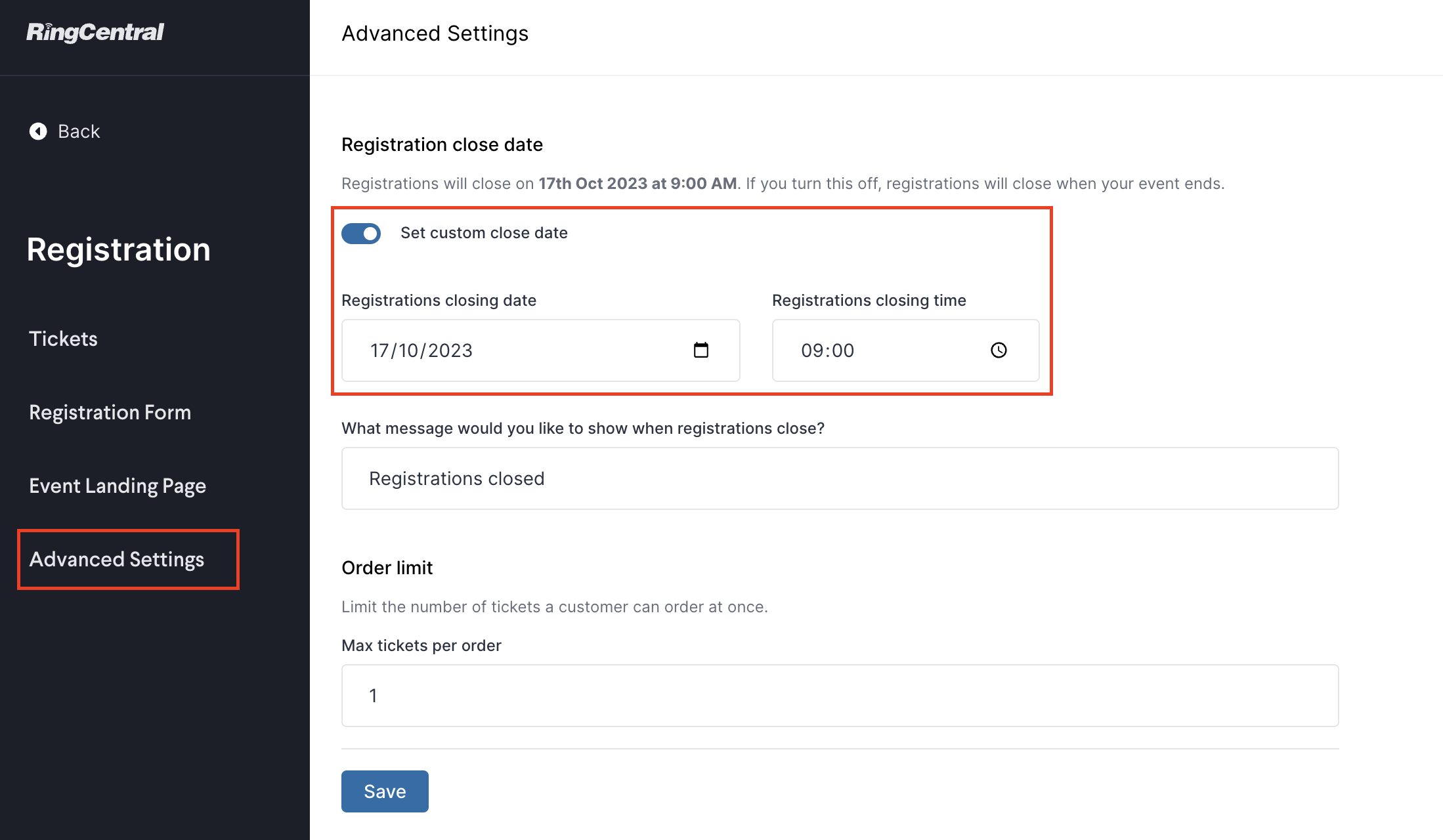 Click Save at the bottom of the page.
Creating post-event tickets
Now, you can choose to have all tickets available during the post-event experience, or you can choose to make specific tickets available after your event has finished.
Go to the Registrations > Tickets page and click Create a new ticket.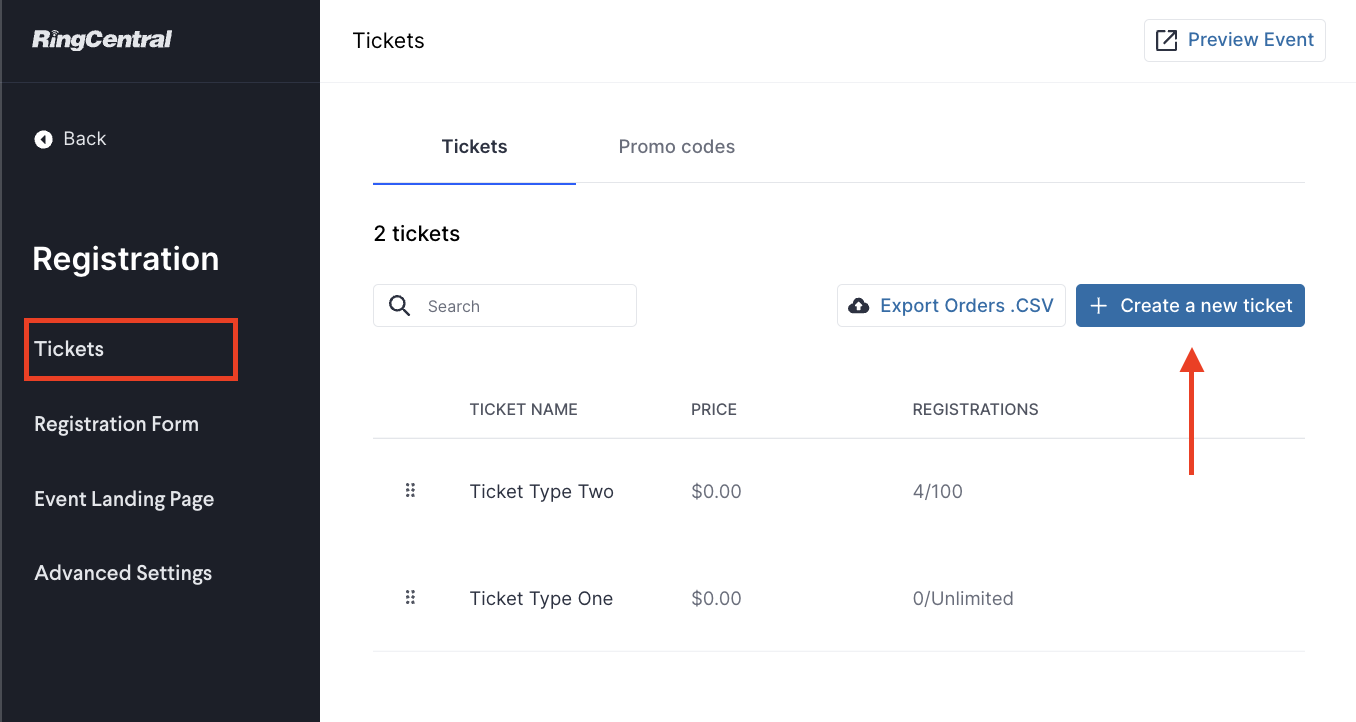 To make the ticket only available after the event has finished, set Ticket availability as Custom and adjust the ticket sales start and end date.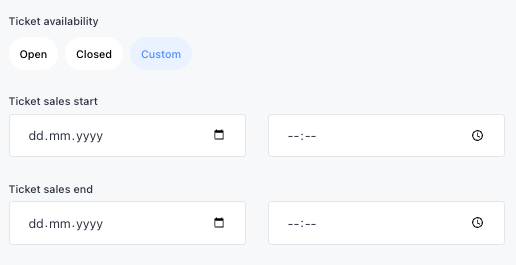 Tip: Make sure that the start date/time is after the end of your live event and the end date/time is before the Replay expires. 
Note: If the ticket is paid, the registration will close 48 hours before the Replay ends so that attendees have time to watch the content. 
You can also adjust your other tickets' sales end times to ensure they are unavailable after the live event. 
Once the event has ended, if someone registers for your event, they will see a button that says Sign in to watch recordings and a marker that says "Ended."
They can register as usual and enjoy all the content you have shared!
Note: Promo codes cannot be used with post-event registration.