Badges can be used at onsite events to check in and out of different areas. You can set up the badge printing settings on the Organizer App.
Note: You cannot access this feature on the Attendee Hopin Mobile App.
Connecting a printer
Once inside the app, tap on the 3 lines in the top left hand corner to open up the side menu.
Tap Devices to setup a printer and see which printers you have connected.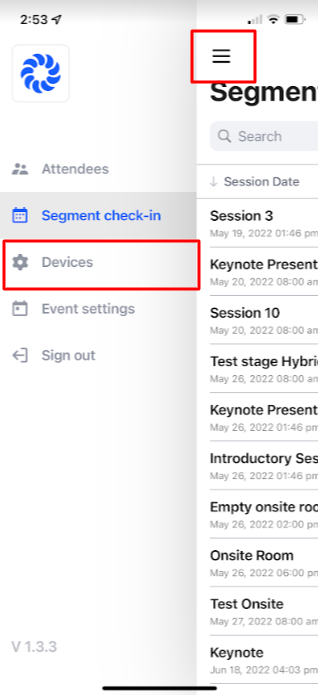 Tap Select Printer to begin.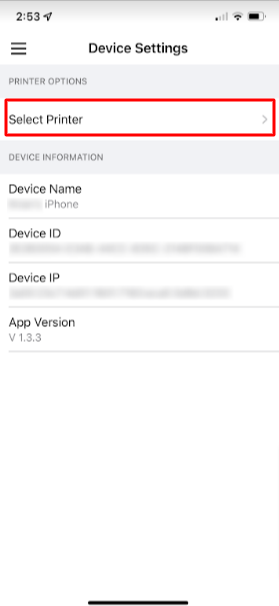 Next, tap on the name of the printer you would like to set up.
Your device will automatically scan for nearby devices and begin the pairing process. We recommend connecting your device and your printer via a cable to ensure a stable connection.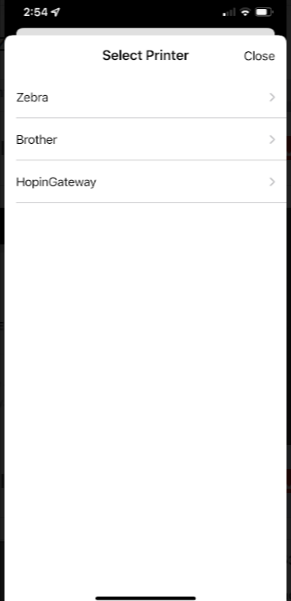 Once you have connected a printer, you can begin printing badges!
Make sure you choose the correct settings when setting up your Kiosk.
Turning on Auto-Print
To turn on auto-print, simply tap on the 3 lines in the top right hand corner to open the side panel menu and tap Event Settings.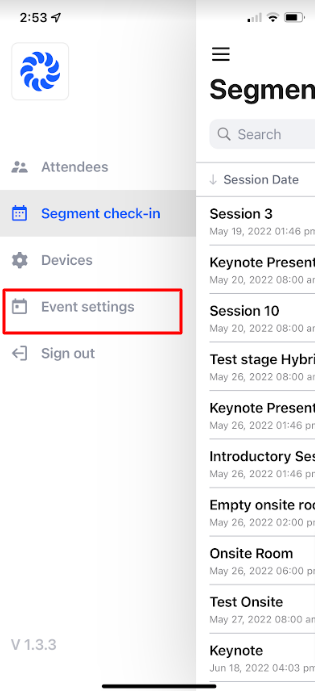 Turn on the toggle for "Auto print" to automatically print badges when Attendees are checked-in.