You can choose to delete Sessions one by one, or you can delete them in bulk.
Head to your Event Dashboard > Venue > Sessions. If you wish to only delete one Session, find the Session that you would like to delete.
Tip:
Use the search and filter functions at the top of the page to find the correct Session quickly!

When you hover over the Session, you will see additional buttons appear on the right-hand side. Click on the trash can icon to Delete the Session.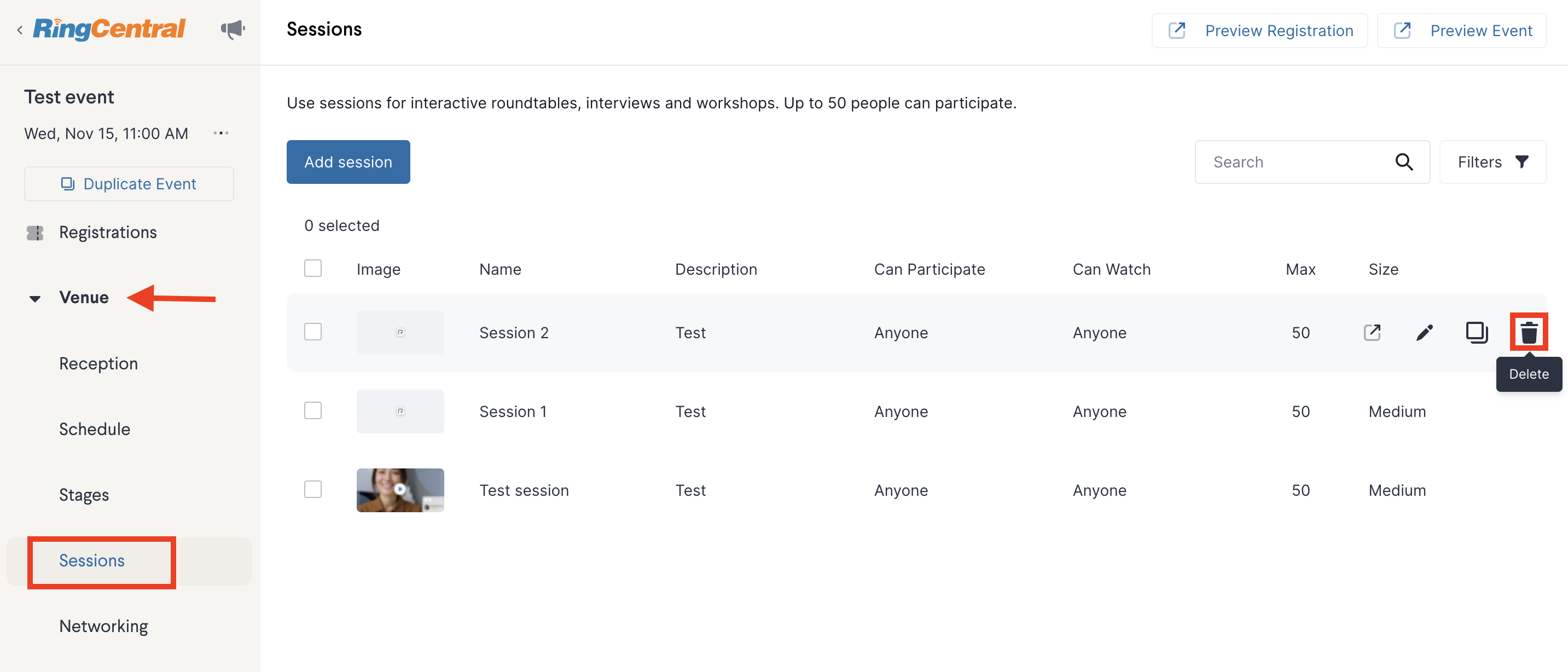 Alternatively, you can delete your Sessions in bulk. Simply click on the boxes on the left hand side of the Session names you wish to delete. You can click the box at the very top to select all of them, or you can select one at a time.
Once you have made your selection, click the Delete button.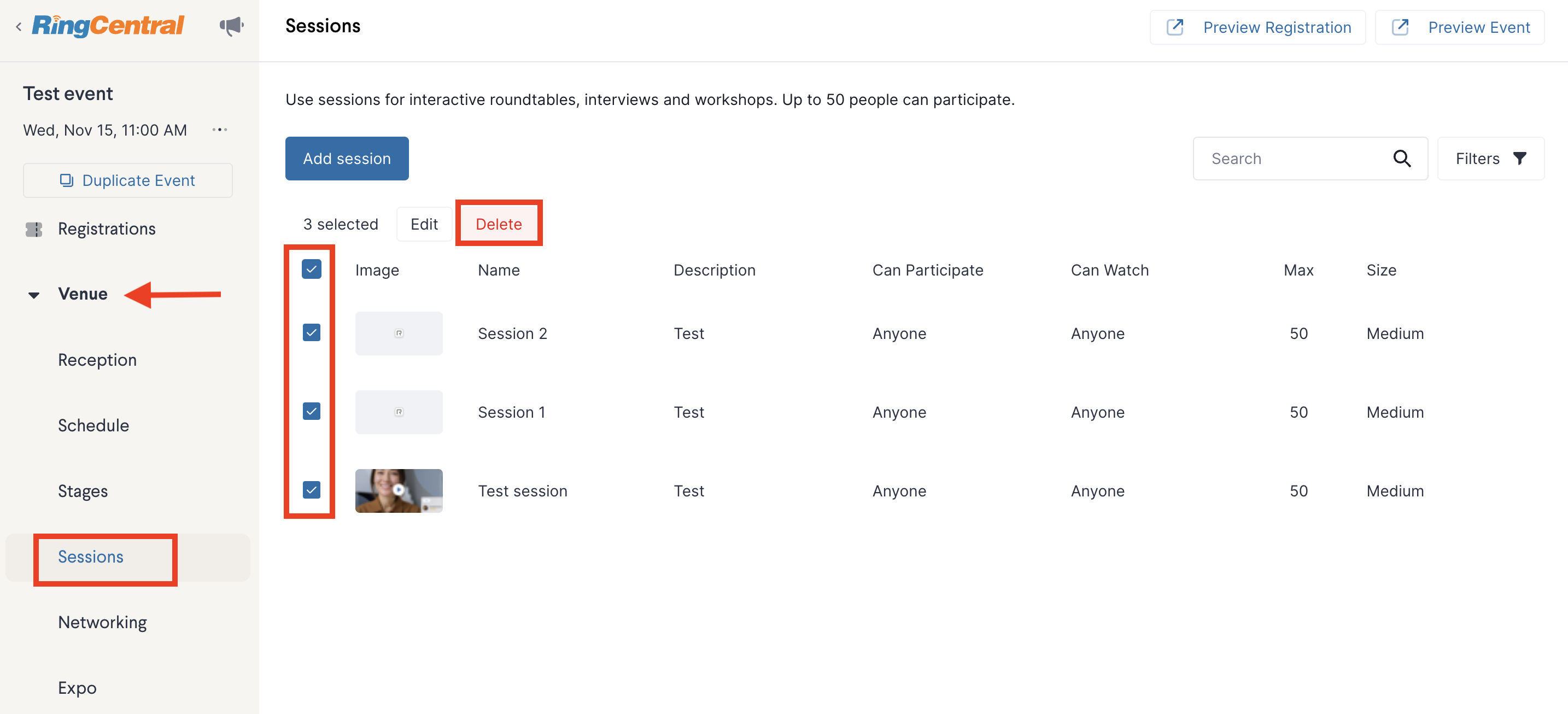 Either option you choose, a pop-up will appear asking you to confirm your choice.
You will need to tick the box labelled "I wish to delete associated recordings" to be able to click the Delete button.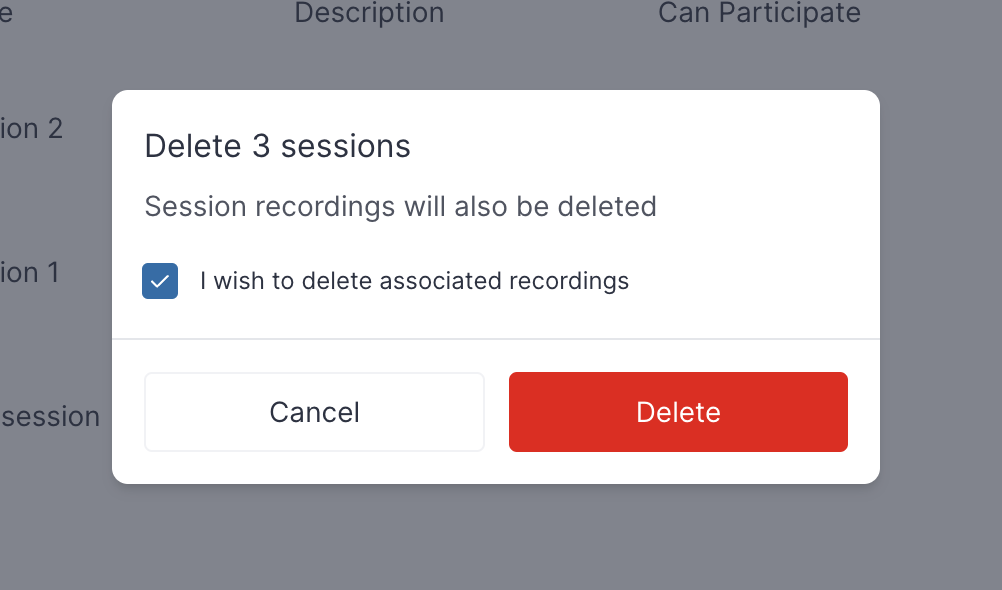 Note: Any related recordings cannot be recovered once deleted.
Alternatively, click Cancel if you no longer want to delete the selected Sessions. 
Tip:
You can delete Sessions created by Attendees in the same way, simply search for the name of the Session and delete as normal. If you do not want Attendees to make Sessions, you can turn off this feature in the Venue Controls page on your Event Dashboard. For more info, see our guide
How to enable attendees to create Sessions in an event.