If you are setting up Lead Retrieval for your Exhibitors at your onsite event, then you will need to enable and assign Lead Retrieval Credits to get started. 
Lead Retrieval Credits can be purchased separately, just get in contact with your Customer Success Manager. 
Note: You must have a Hybrid or Onsite Event to be able to use Lead Retrieval Credits.
First of all, you will need to make sure that you have created Expo Booths. Head over to the Event Dashboard > Venue > Expo page within your Event Dashboard to get started. Click on Add booth or Upload booths. 
When filling in the details for the Expo Booth and Vendor, make sure you tick the box next to "Issue license to this vendor" to assign a credit. Click Save to apply your changes and create your booth.
Note: Make sure you complete all of the required fields such as the "About" and "Content Provider" sections.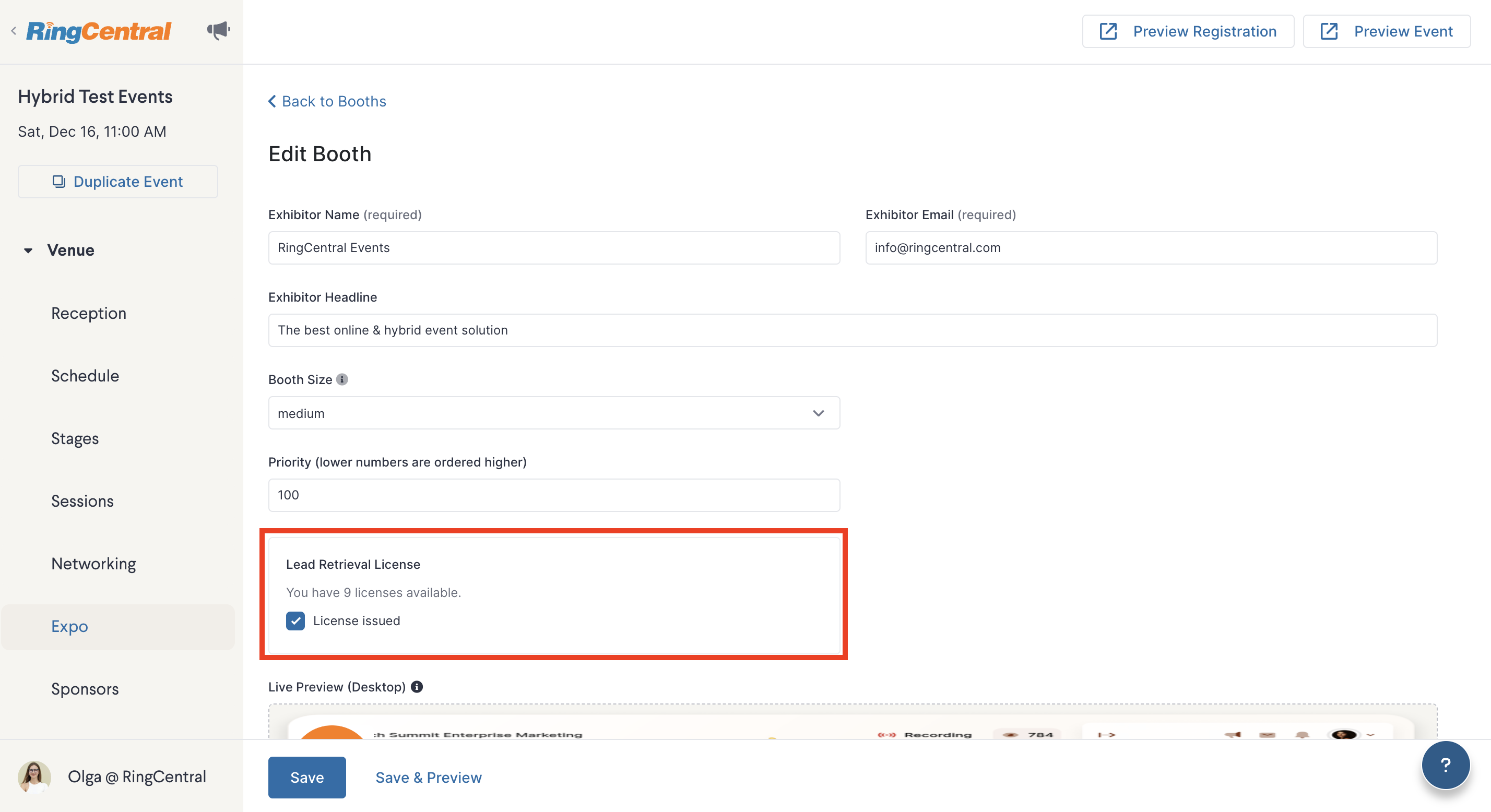 On the Expo Booth home page, you will see your newest booth with the label "Issued" in the "Lead Retrieval" heading. It's also possible to issue and unissue the license by enabling and disabling the toggle.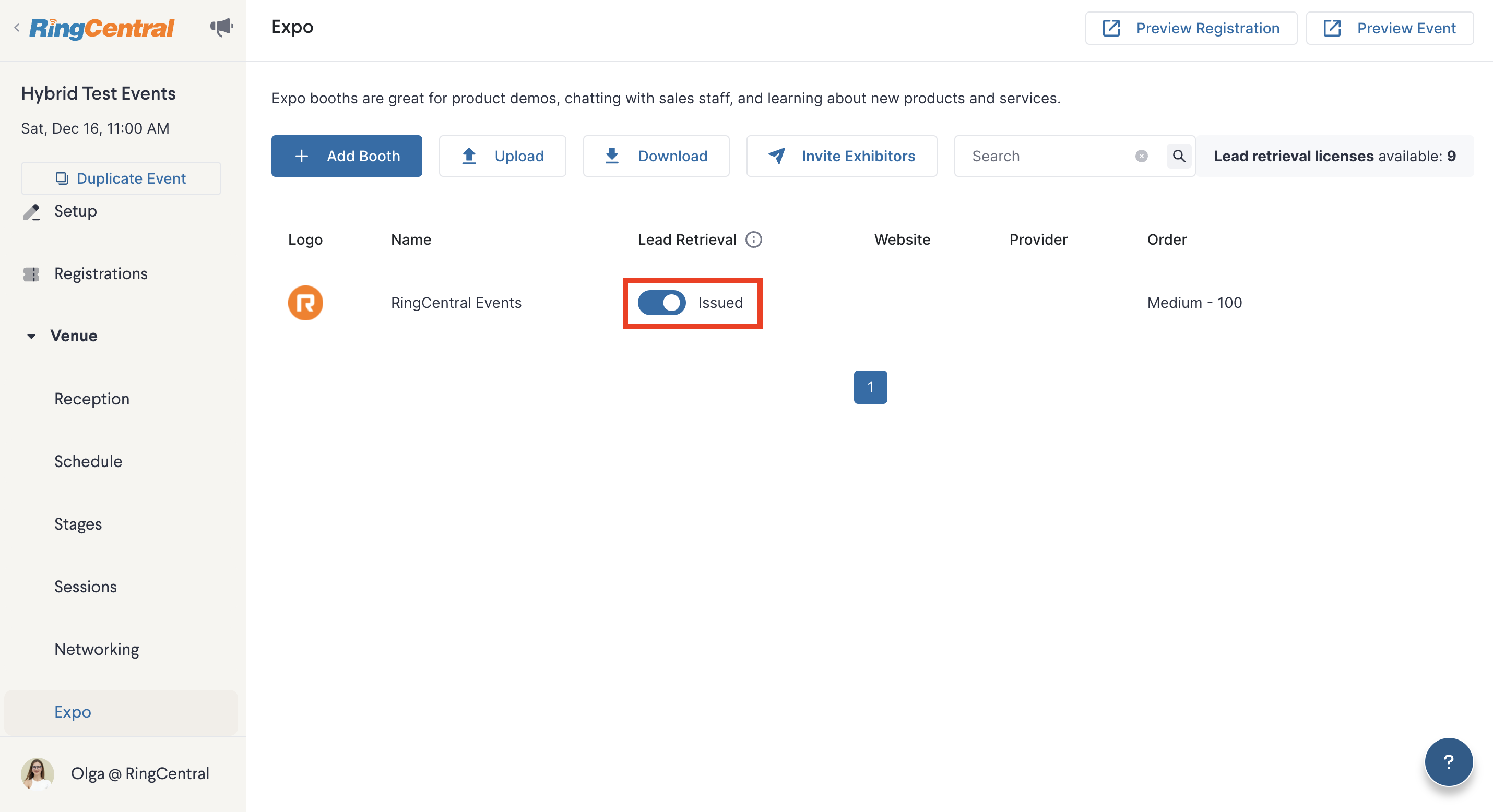 Once completed, the assigned Vendors will be able to collect and save Leads at your onsite event!