When watching a recording posted in Replay as an attendee, you can toggle Closed Captions on and off at any time with a simple click of a button. You can also use Closed Captions within Sessions, Expo Booths and Networking, as well as in the Stages (as long as they have been enabled by the Organizer).
Note: Captions are only available on Desktop versions of Hopin. 
Head to the Replay area and find the recording that you would like to watch.
Click the CC button at the bottom of the screen.
This will open a small panel where you can select:
captions settings
captions off
english
Click on captions settings to change the appearance of the captions.
Here, you can change the text colour, text size, background colour, and even the font. Just make your selection from the respective drop down lists. Click Done when you are finished to close the panel and return to the video.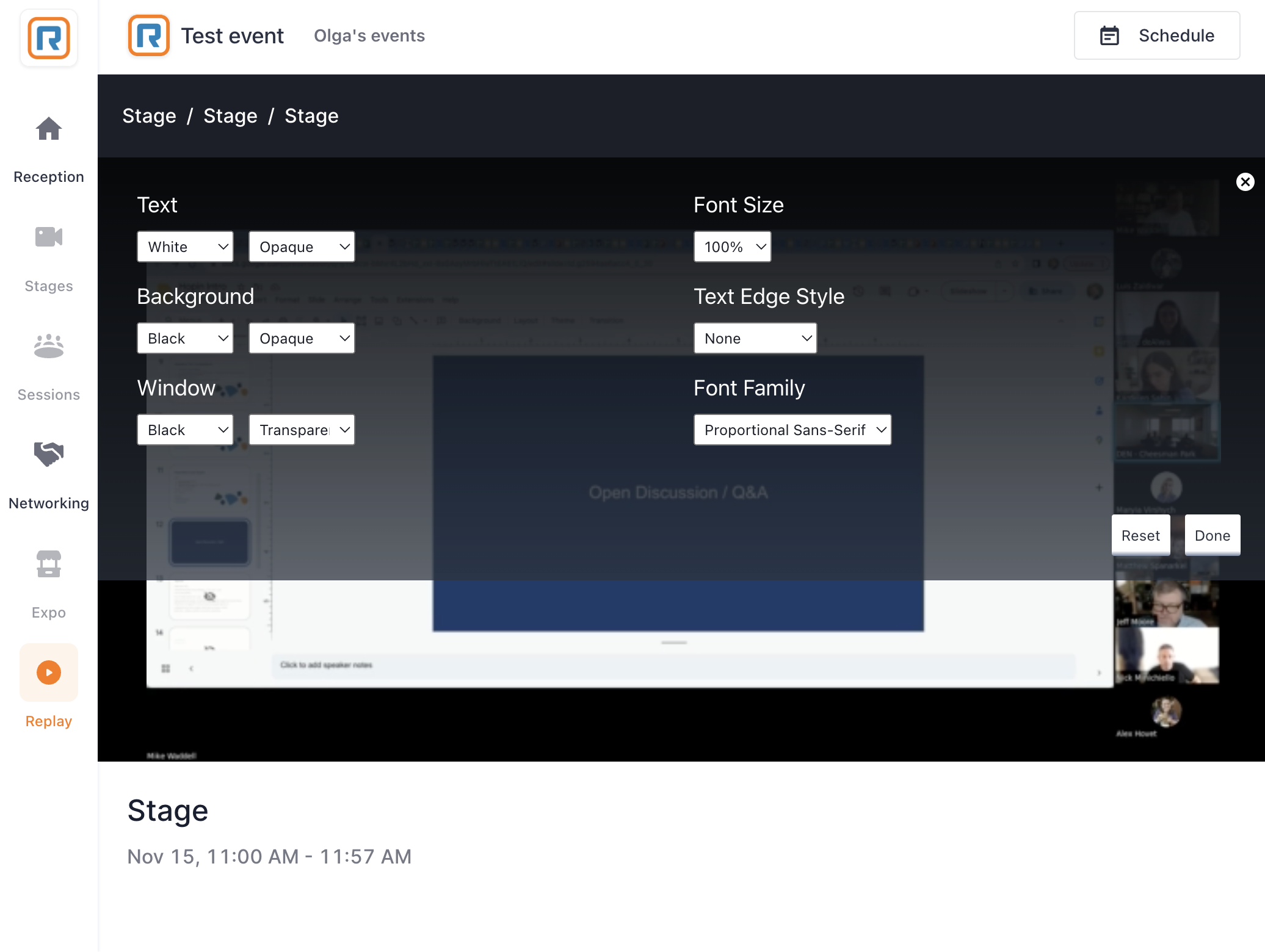 Once you have turned the captions on and configured your settings, you will see the captions displayed over the video feed, as shown below.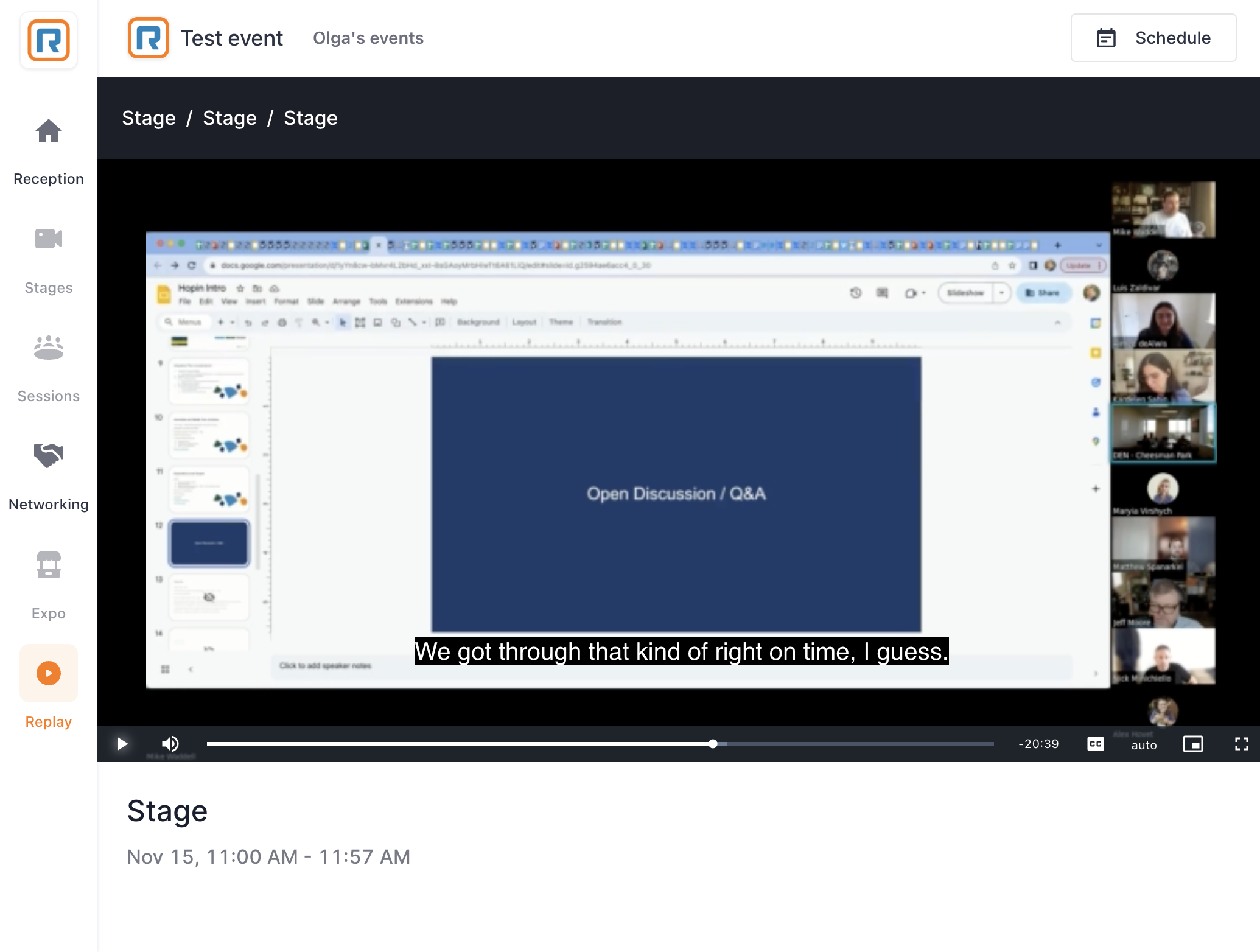 To turn closed captions off again, just click the CC button once more and click captions off.
What languages are closed captions available in?
At the moment, closed captions will only work in English (American, British, and Canadian).
Known limitations of Closed Captions within Replay
At this time, there are some known limitations of Closed Captions:
Not available in Firefox or Safari (only Chrome is supported)
Not available on the Mobile App
It will not identify who said what, but only what is said
Why are the closed captions not in sync?
If the captions seem to be out of sync, or perhaps aren't showing the right words it, could be for a number of reasons:
Your internet connection is unstable
A different language is being spoken
AI-generated captions are not always completely accurate so there may always be some errors