If you have been added as an Organizer to an Organization, you will need to accept the invitation before you can begin helping out with events. 
First of all, make sure the person who is adding you has your correct email address! 
If you already have a RingCentral Events account, make sure you use the email address associated with your account to make it easier for you. 
Whether you have a RingCentral Events account or not, you will receive an email inviting you to join the Organization.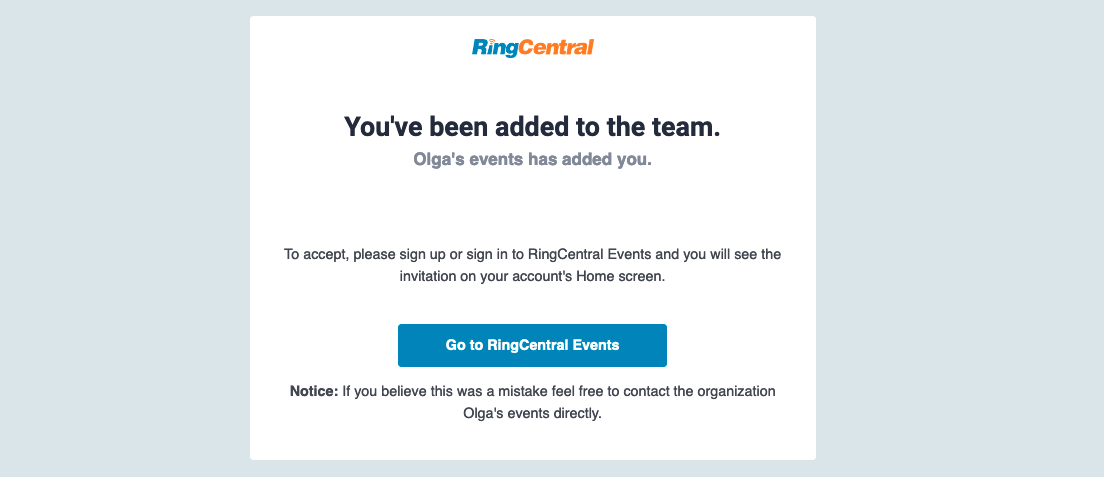 Clicking on the Go to RingCentral button will take you to the RingCentral Events sign in page. You will need to sign in or sign up with the same email address you sent the invite to. 
Once you are logged in, you will see with the invitation on you home page. Click Accept invitation to get added to the Organization as a team member. 

If you do not have a RingCentral Events account, you can follow the steps below to sign up and create an account. Click Create an account to be redirected to the sign up page!
Enter your email address and click Continue to Sign up.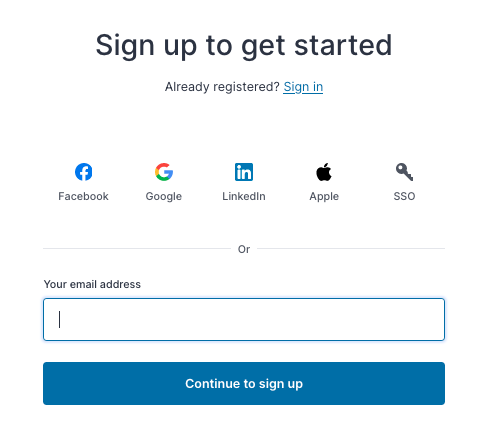 Enter your details and create a password. Alternatively, you can tick the box to opt in to using a One Time Passcode. Then click Sign up.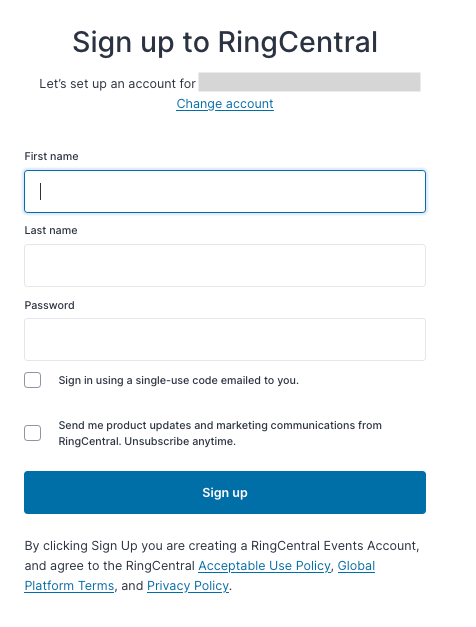 Congratulations, you have just created a RingCentral Events account! Upon accessing your account for the first time, you will see the invitation for you to join an Organization, as shown above. Click Accept to get started!