During a presentation hosted on RingCentral, not all attendees get the chance to hop on camera and ask their questions. While the chat area may be a great way to share queries, the Q&A feature is an even better way to do it!
Go to your desired event segment e.g Sessions or Stages and click on the Q&A tab.
Click the ask a question button which will open a text box where you can type your question.
Note: Attendees can ask up to 500 questions per event segment.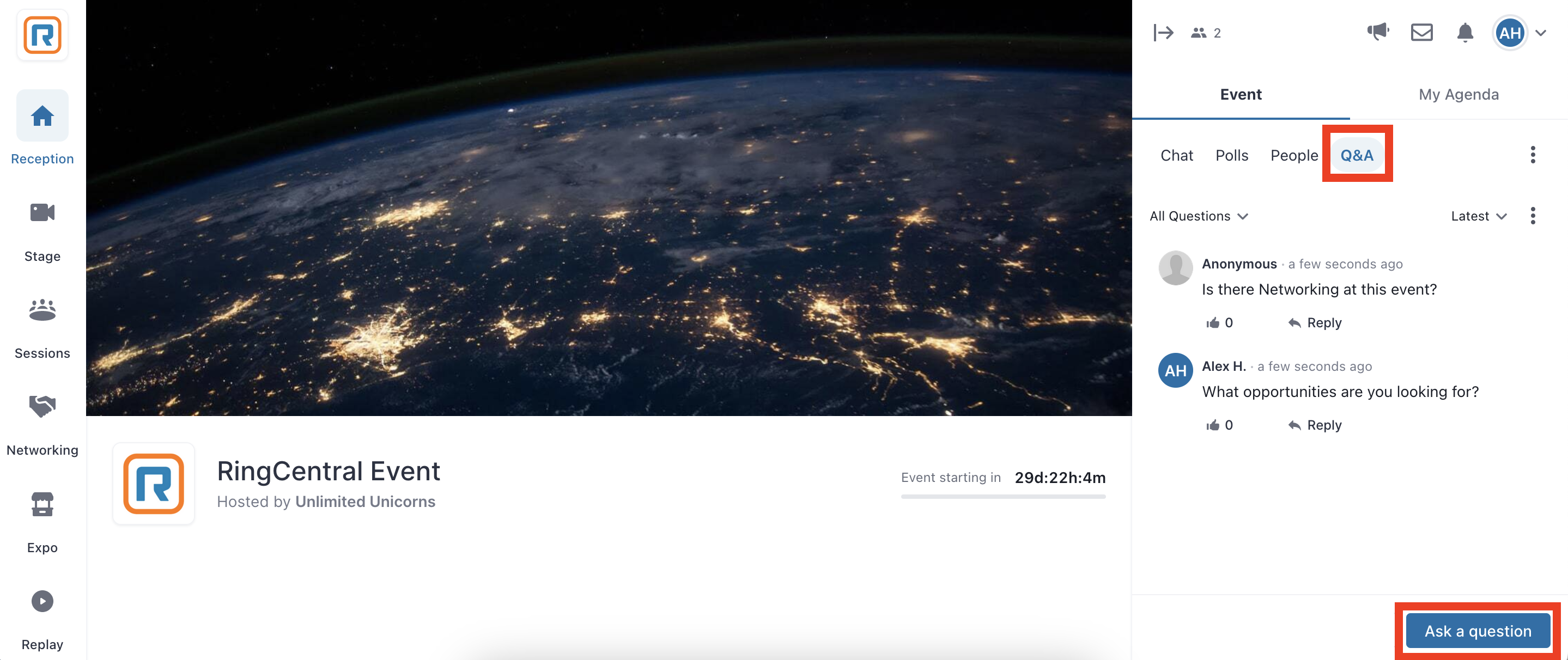 You can choose to be anonymous by using the Ask anonymously toggle button.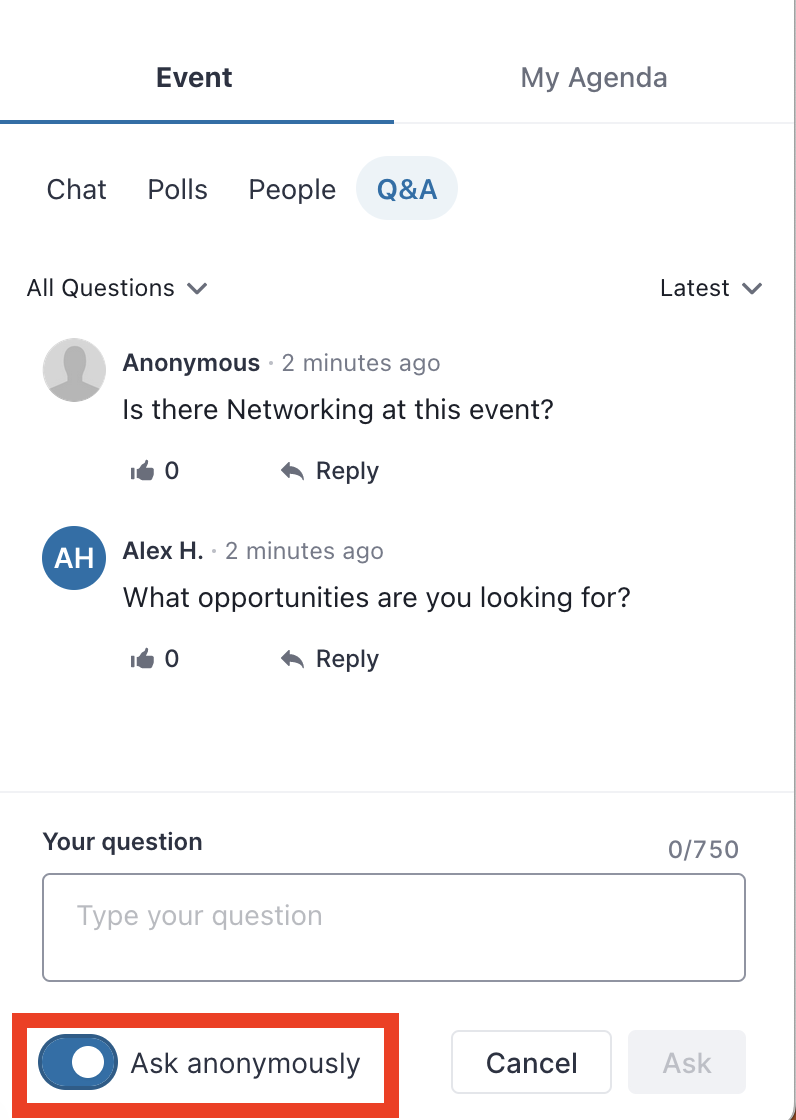 Don't forget to click the Ask button to post your question.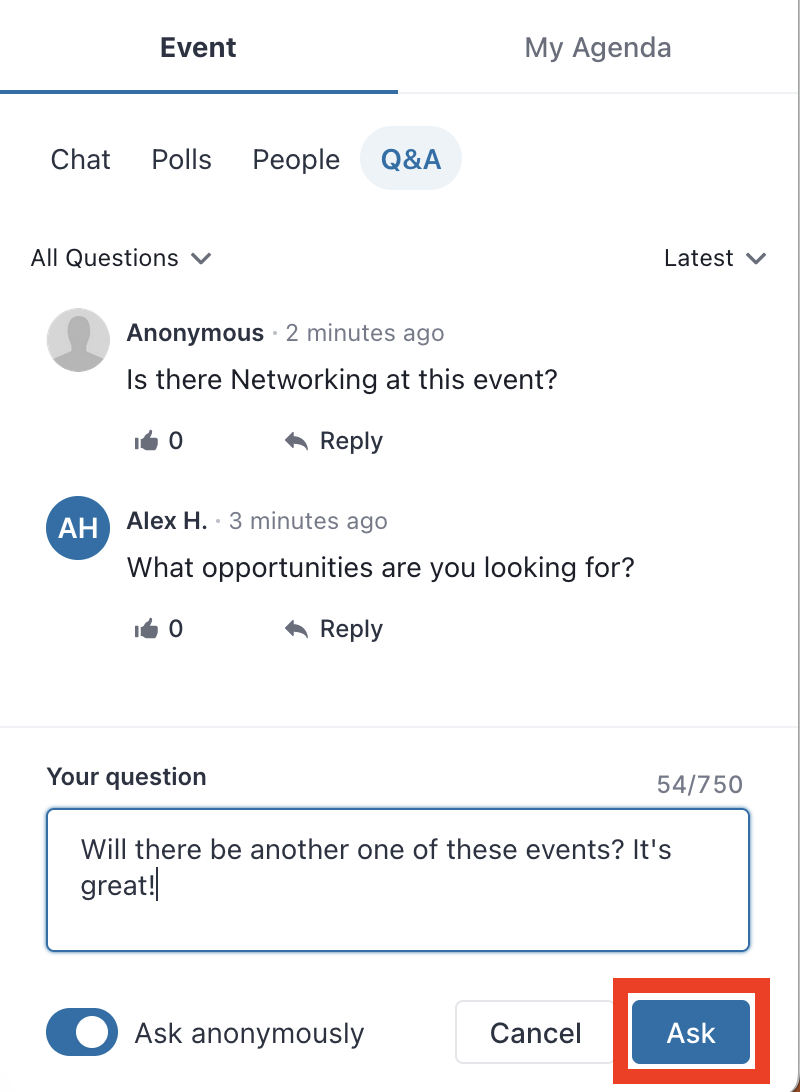 How to delete a question
You can delete a question that you have asked at any time throughout an event.
Note: If you asked a question anonymously, you cannot delete it.
Simply find the question that you would like to delete and click on the 3-dots on the right hand side. 
Click Delete question from the drop down menu that appears.
How to filter the questions
Use the 2 drop down menus at the top of the Q&A panel to filter the questions.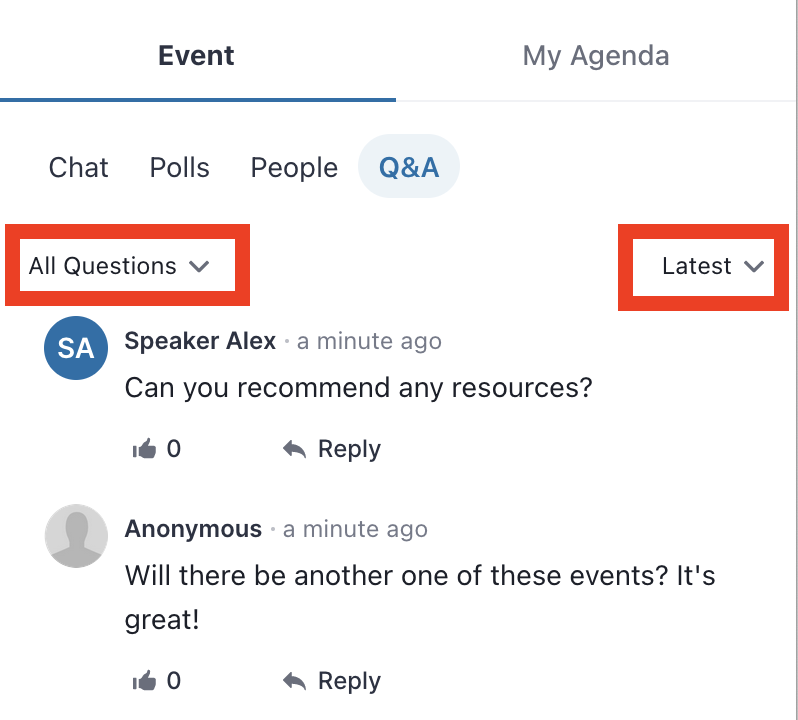 From the left hand menu you can choose:
All questions
My questions
Answered
Unanswered
From the right hand menu you can choose:
Note: when you filter your questions by "latest" or "popular," they will still be grouped in the following order: unanswered, user's questions, answered questions, pending approval.
How to upvote a question
You can upvote each question once by using the upvote button. To remove the upvote, simply click the upvote button again.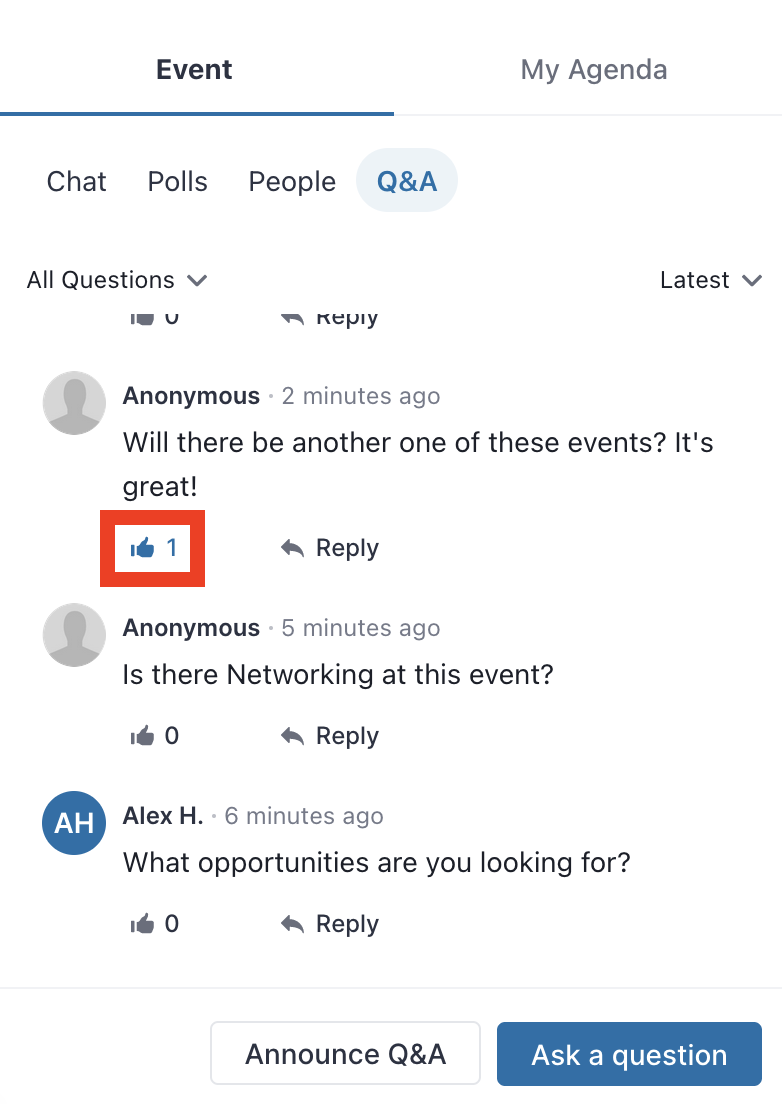 Note: If you choose to filter the questions based on popularity, those with the most upvotes will be displayed first.