You can choose to send a notification to your attendees to encourage them to get involved in the event Q&A. 
Head to a Q&A tab within your event and click Announce Q&A at the bottom of the activity panel.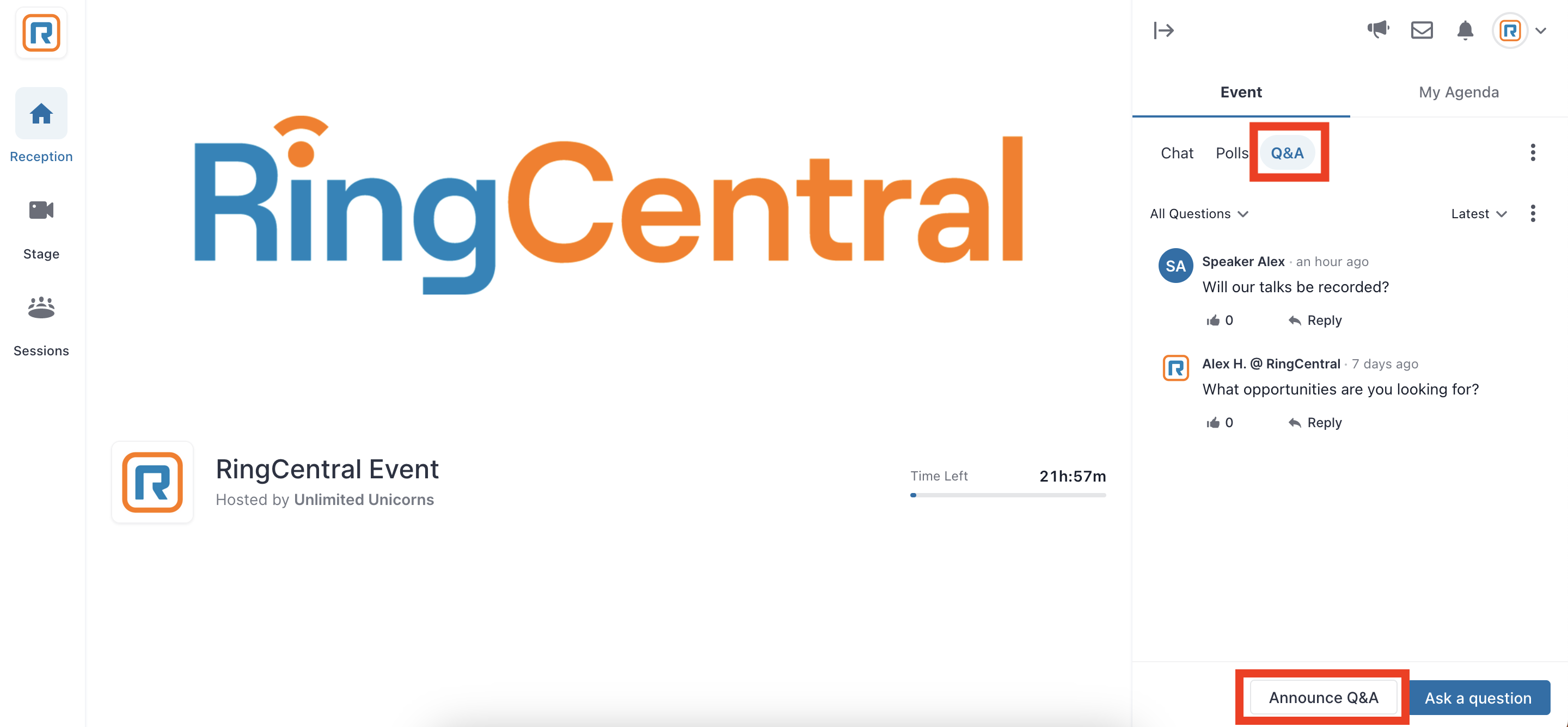 You will then see a pop-up asking you to confirm your choice. Click Confirm if you would like to continue with the announcement, or Cancel if you have changed your mind.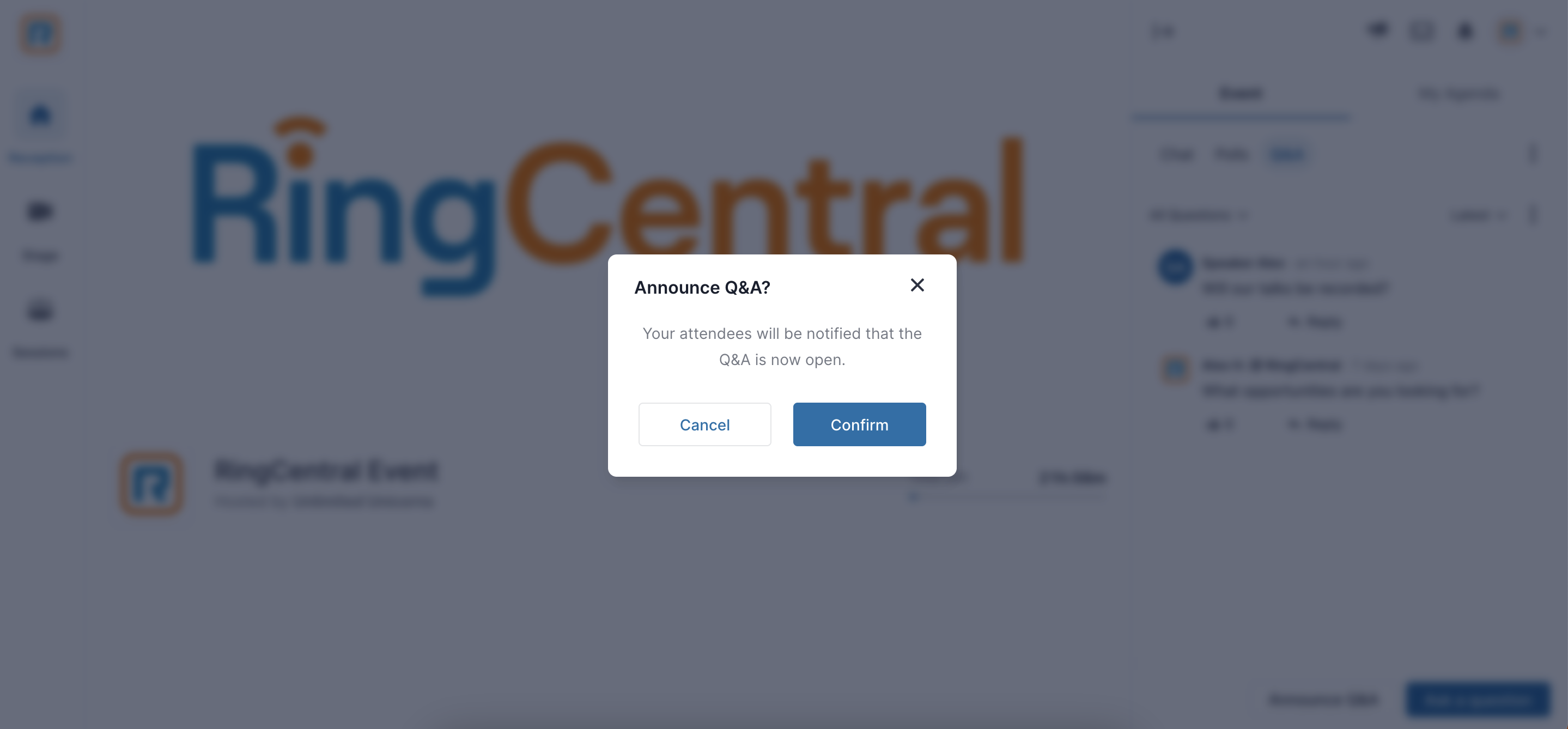 Now all of the attendees within that event area will receive a notification prompting them to click over to the Q&A tab.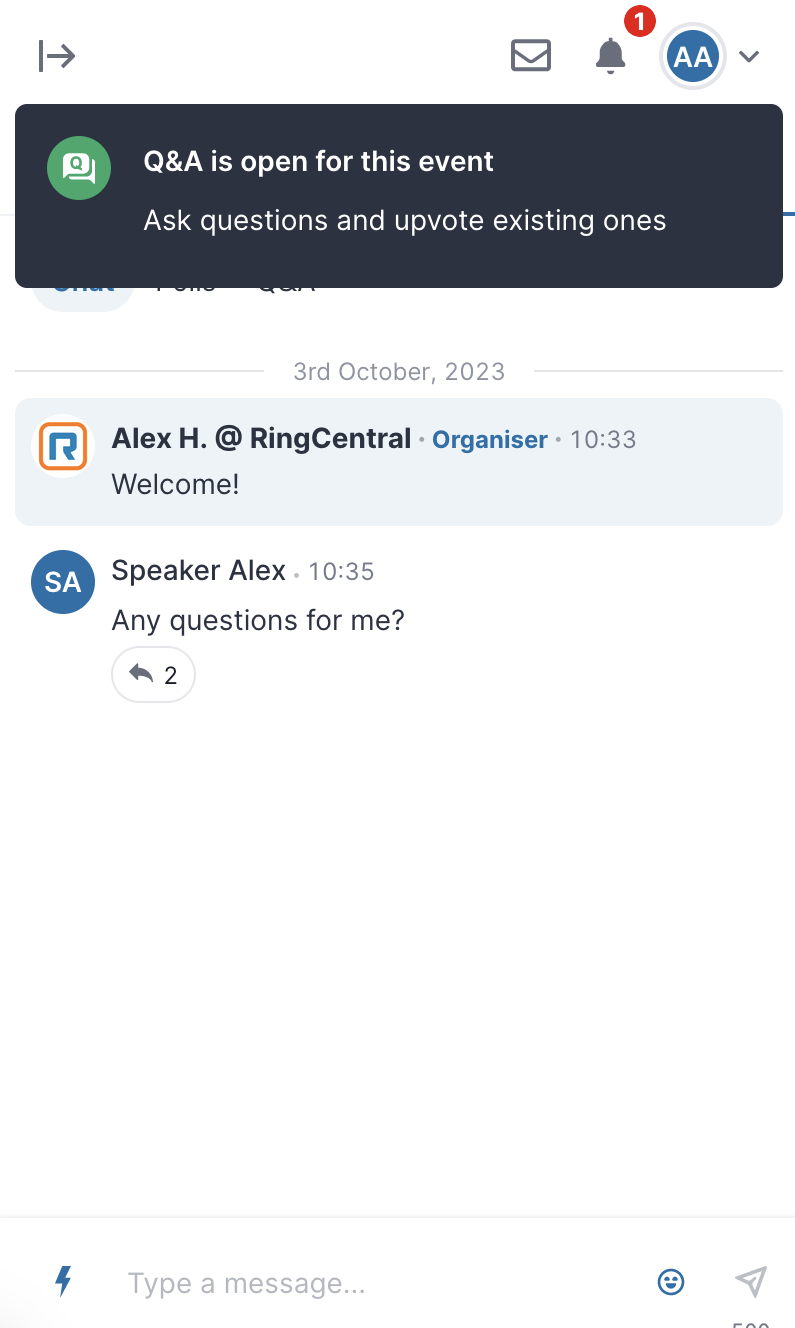 If an attendee were to hover over the notification, they will see an option to Dismiss the notification or Open Q&A. The latter will take them directly to the Q&A tab.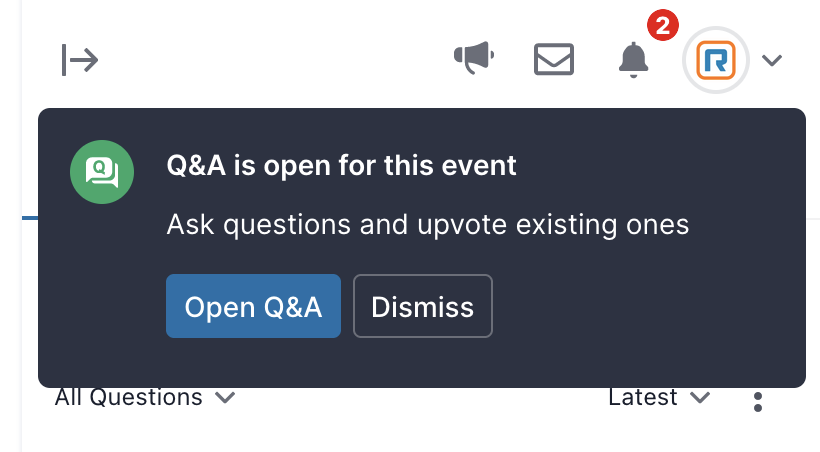 If someone misses your announcement, they will see a notification in their notification tab in the top right-hand corner of the page.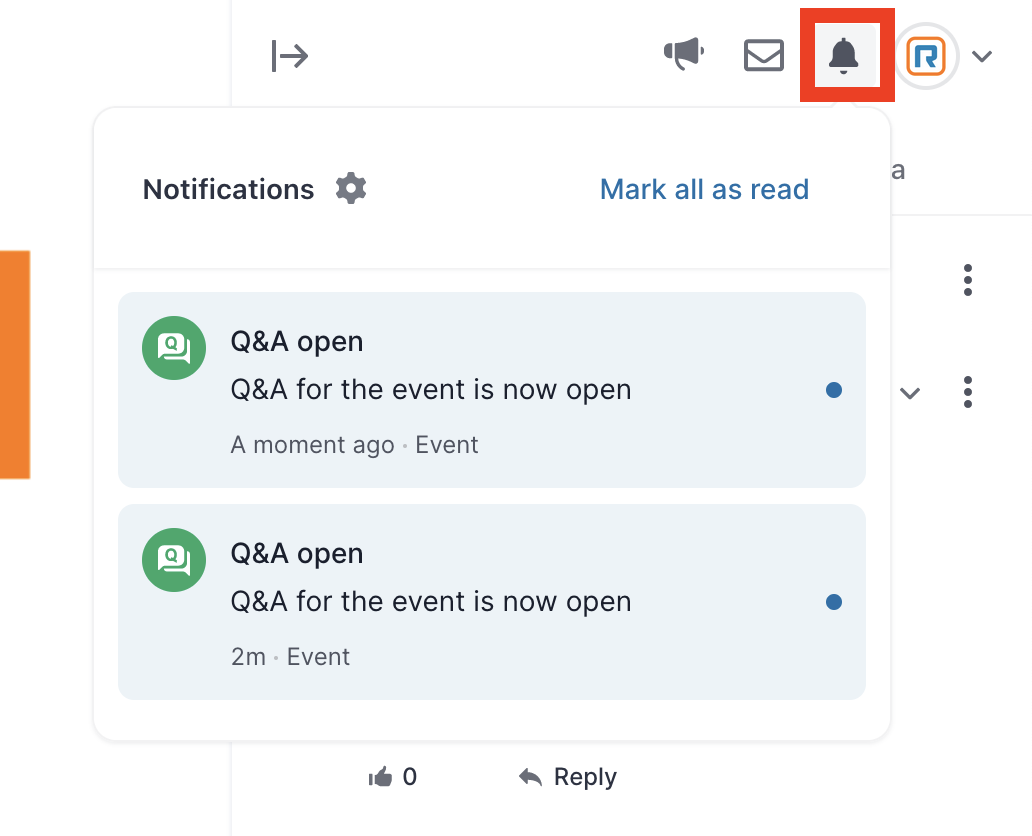 Note: If you make an announcement in the Event Q&A, everyone in the event will see the announcement. However, if you make a Q&A announcement in a specific area of the event, such as a session or stage, only people within that area at the time of the announcement will receive the notification.