Note: The Lead Retrieval and Badge Printing features are currently available only to Enterprise and Advanced add-on customers who already have access to it and is no longer available to purchase. After August 30th, these features will be deprecated.

You can create badges for use within your Hybrid event. This is a simple way to track and identify attendees while also maintaining the brand look and feel of your event!
To create a badge, simply go to your Event Dashboard > Onsite > Badges page.
Click Create Badge to get started.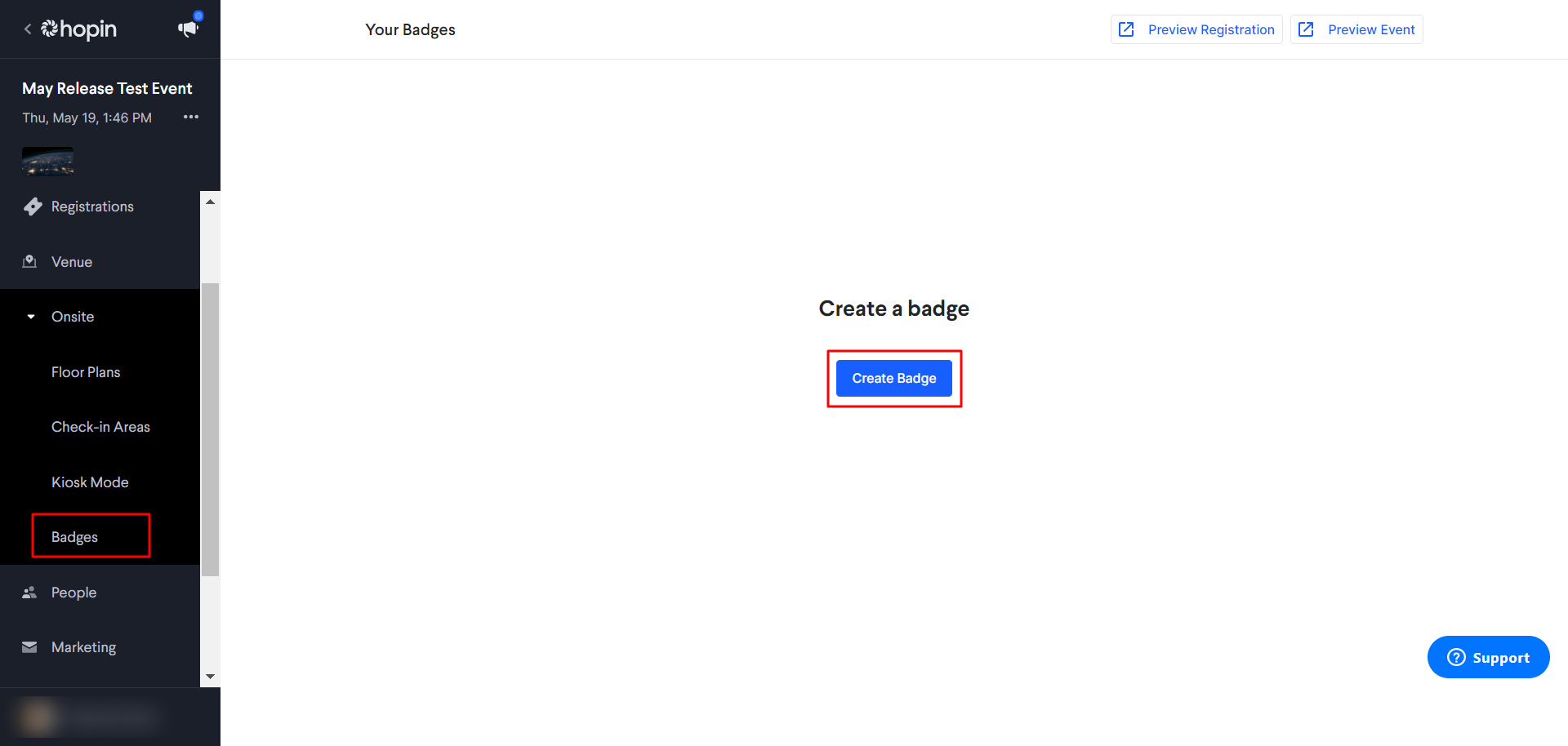 A new panel will open where you can enter the details for your new badge.
Enter the name of the badge, and select the Printer and Label Type from the drop down lists that appear when you click on the respective fields.
Note: The label type that you choose will determine the size of the badge.
Additionally, you cannot edit this information once the badge has been created.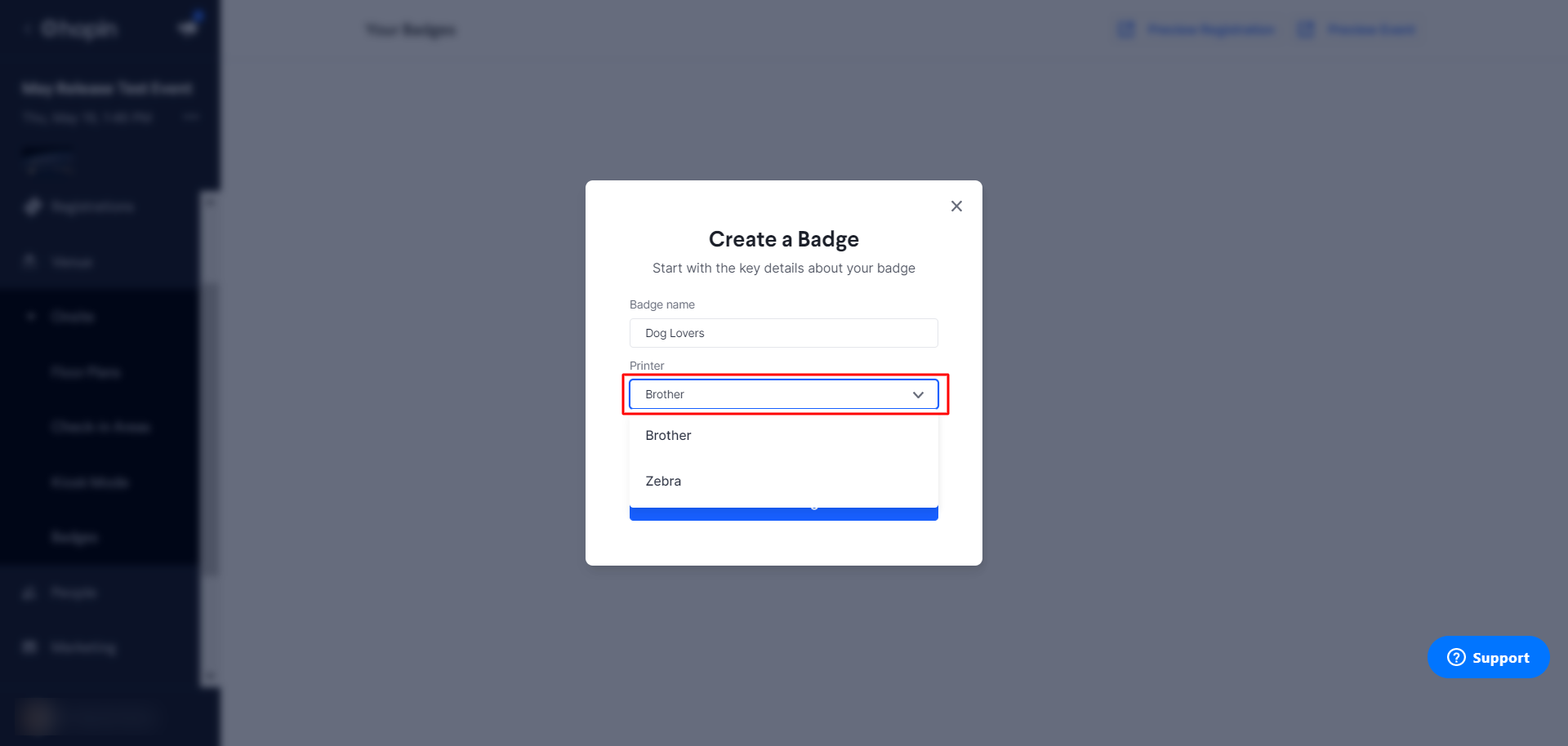 Once you have added in the information, click Create badge.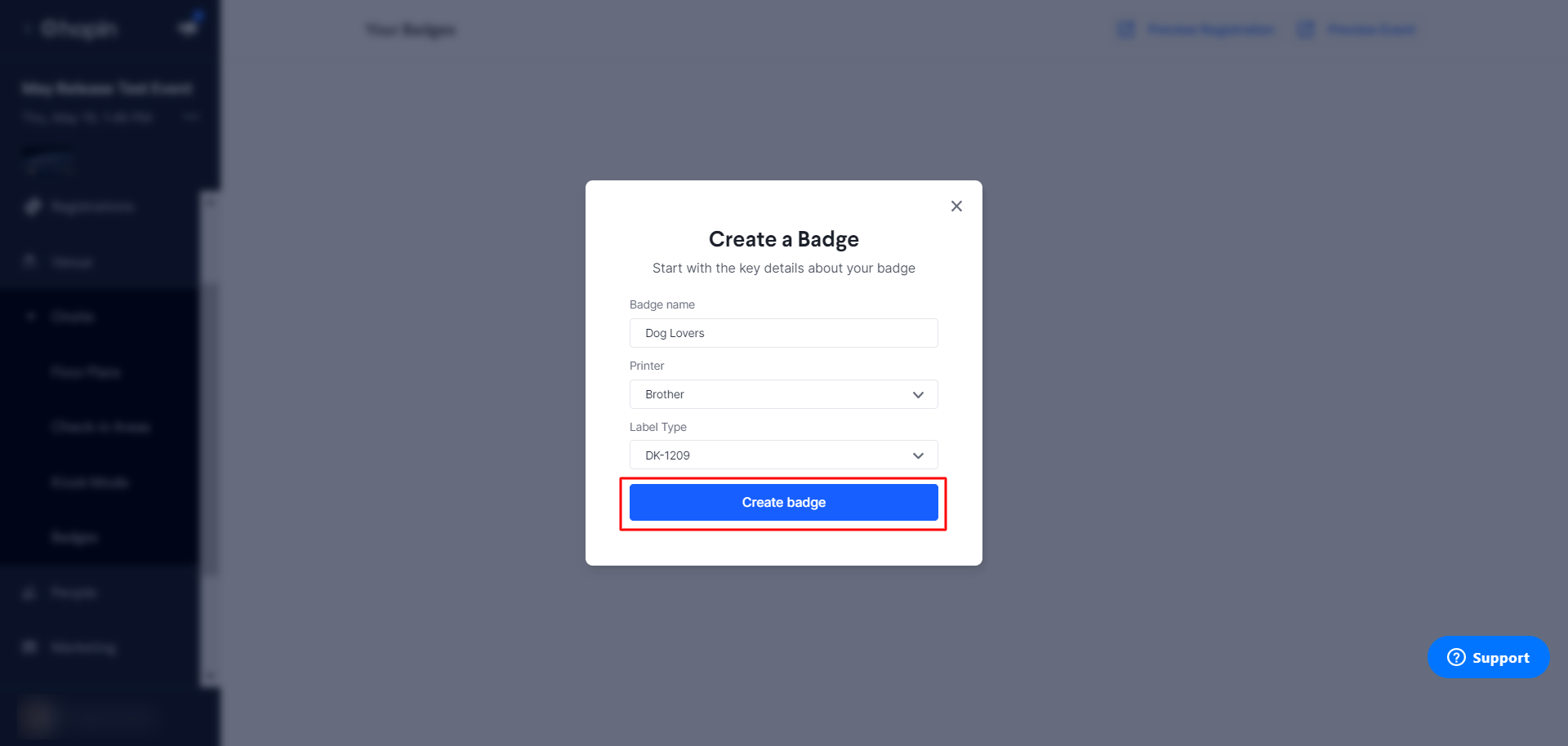 You will now see the new badge on the main page. Hover over the entry to see the buttons for Edit, Duplicate, Disable and Delete, respectively, on the right hand side.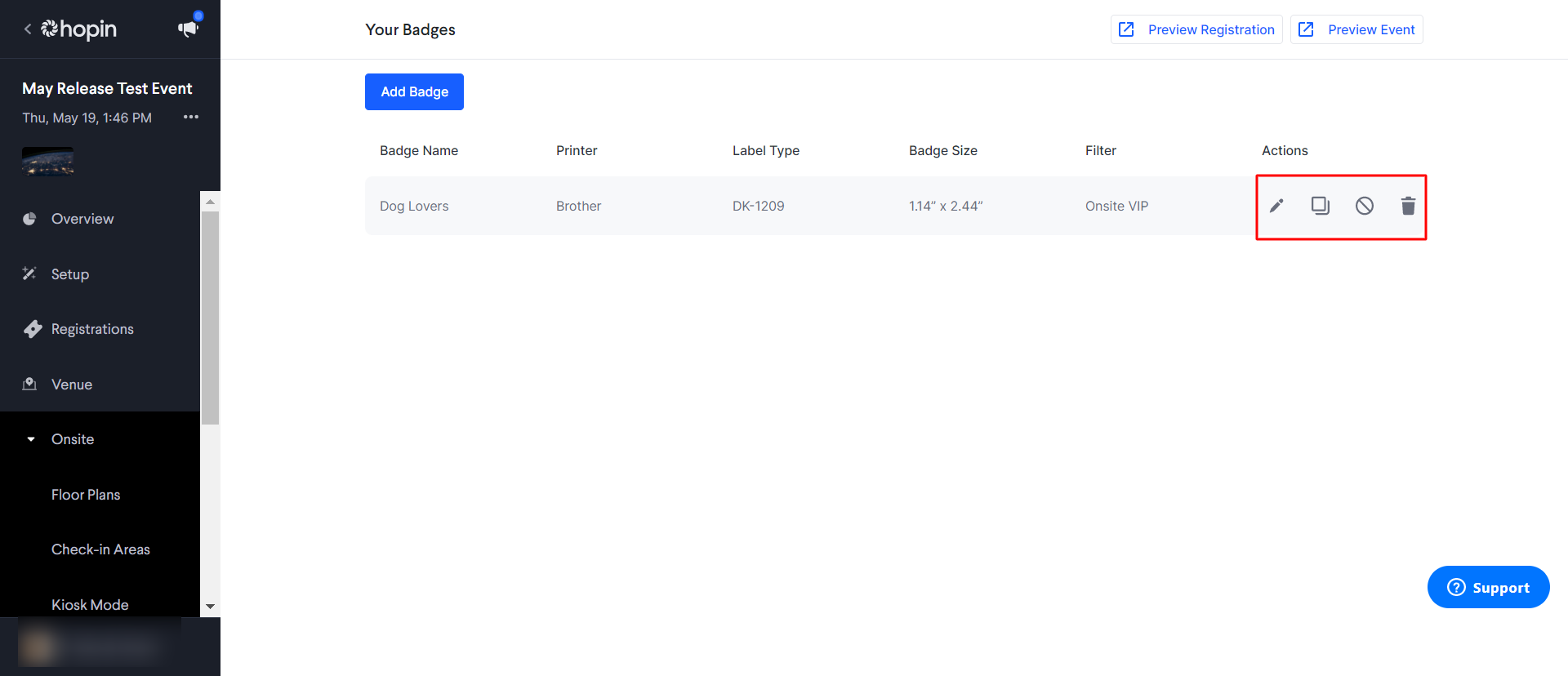 Edit - open up the badge designer where you can add different elements to the badge design
Duplicate - create a copy of the existing badge, this will duplicate everything except the ticket types it is assigned to
Disable - this means that you cannot use this badge until it is enabled again
Delete - permanently delete this badge