If you are creating a Hybrid event or Creating an Onsite event, then you may want to add floor plans so that your Attendees can easily find their way around your event. 
Go to your Event Dashboard > Onsite > Floor Plans, and click on Add Floor Plan to get started.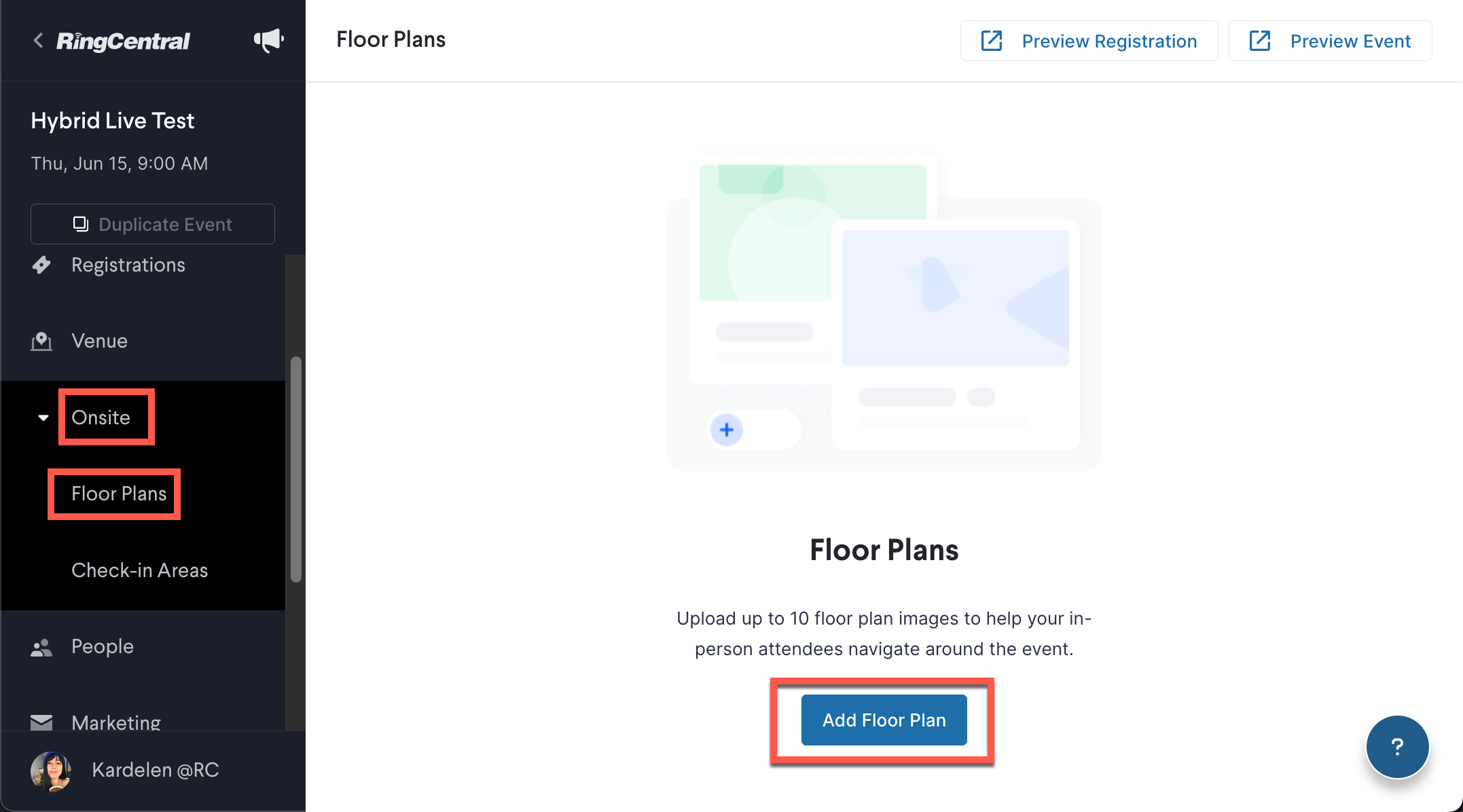 A new panel will open on the right-hand side where you can enter the name of your floor plan, as well as upload an image (PNG, JPG or PDF under 2MB).
Click Save to create the floor plan.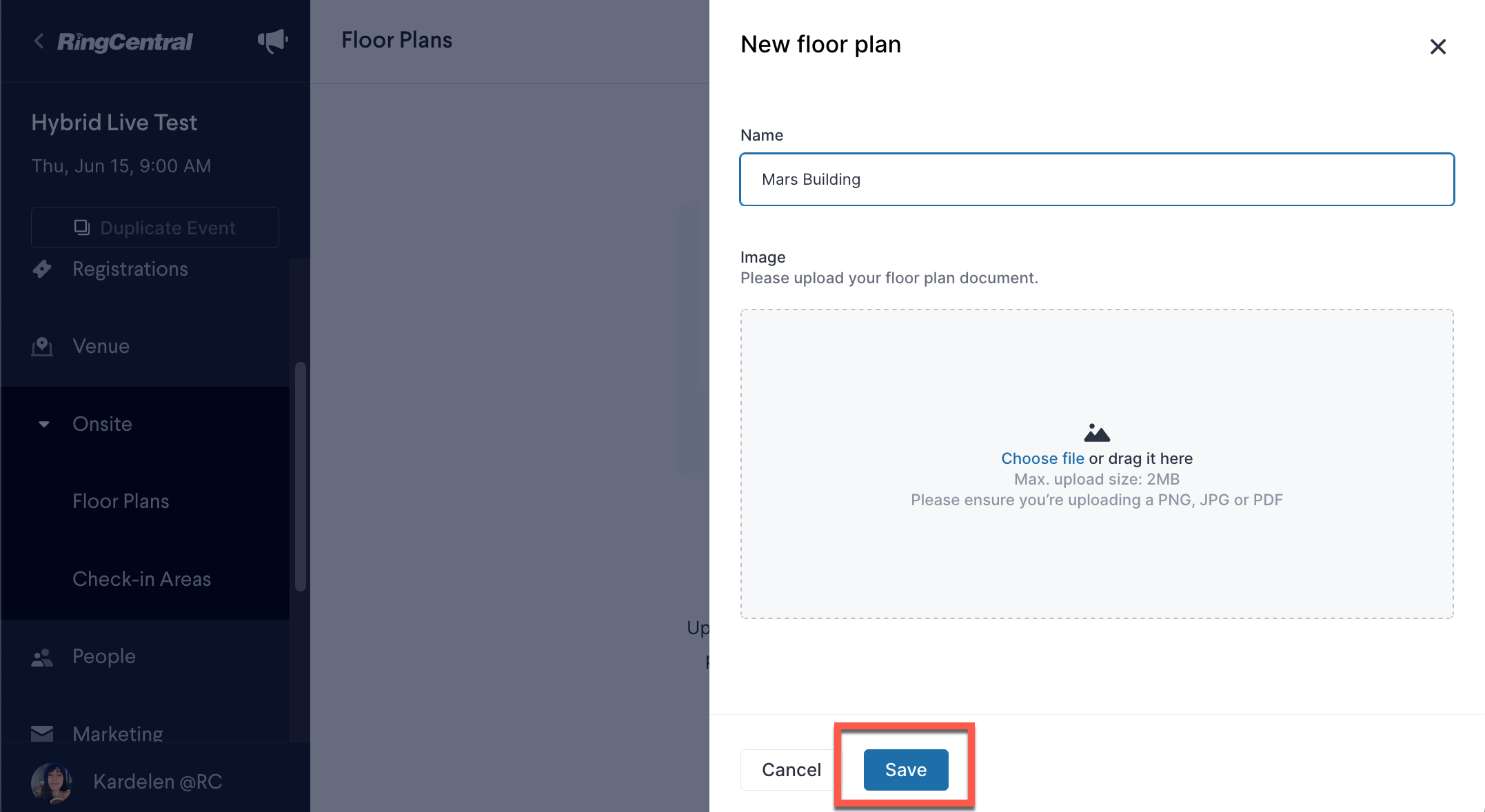 Once created, you can click Preview Floor Plan which will open the image you uploaded in a new tab. 
Alternatively, hover over the entry to display two additional icons. Click the pencil icon to edit the Floor Plan (including changing the name and the image), or the trash can icon to delete the Floor Plan.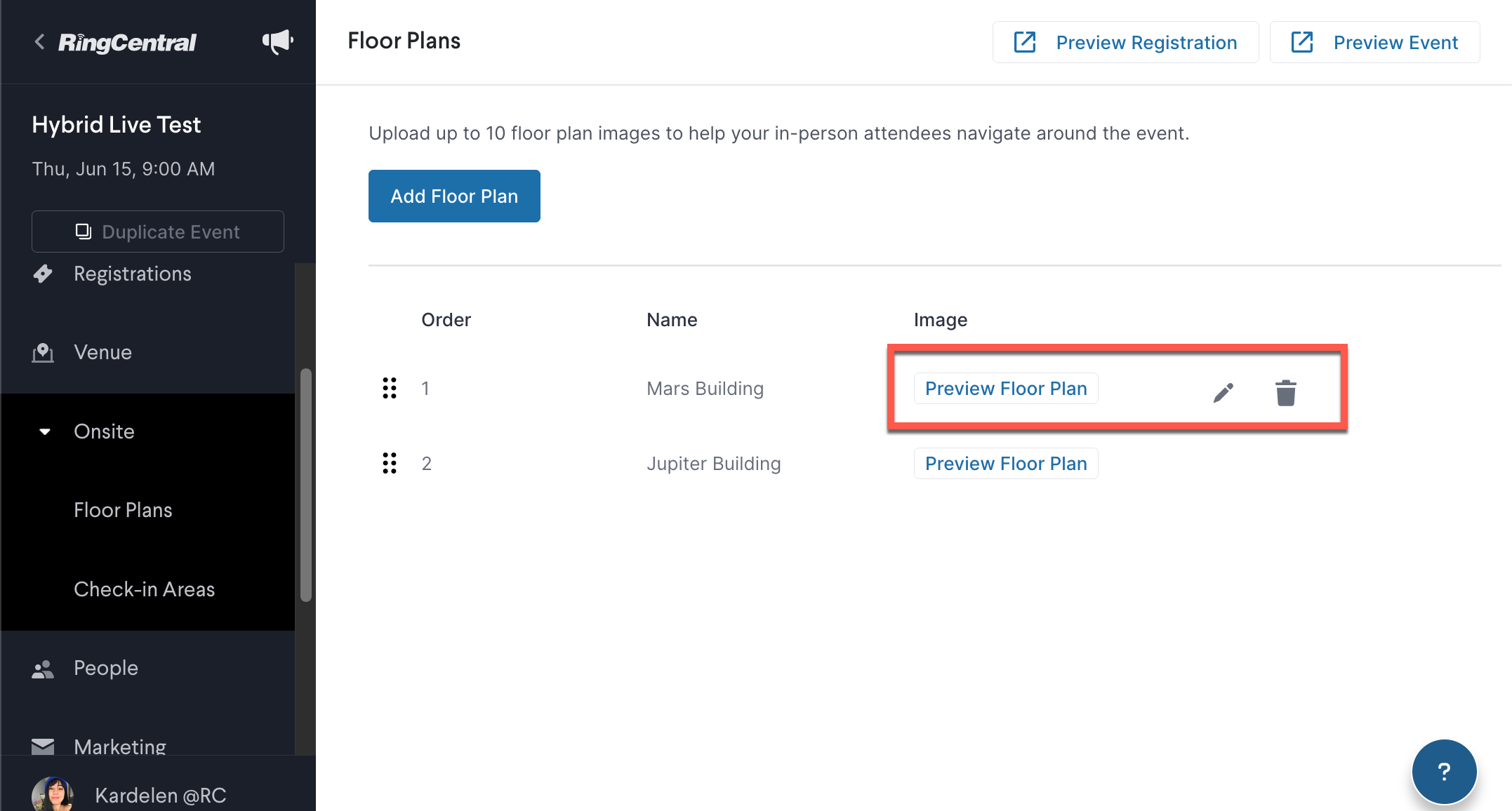 Now, when your attendees view your event on their Mobile app, they'll be able to see the floor plans and easily navigate around your event. See our guide How to access the event floor plans for more information.
Note: If you, an Organizer and would like to preview the floor plans, you will need to purchase a regular ticket to do so.