If you are attending an onsite event hosted on Hopin then you will likely need the floor plans so you can figure out where you need to be.
Here's how to find the floor plans on the Hopin mobile app.
Find the event on your app and tap Explore at the bottom of the screen. On the next page, tap Floor plan.
Note: If the Organizer has not uploaded any floor plans then you will not see this button. You will also need to be registered with a hybrid ticket type to be able to see them.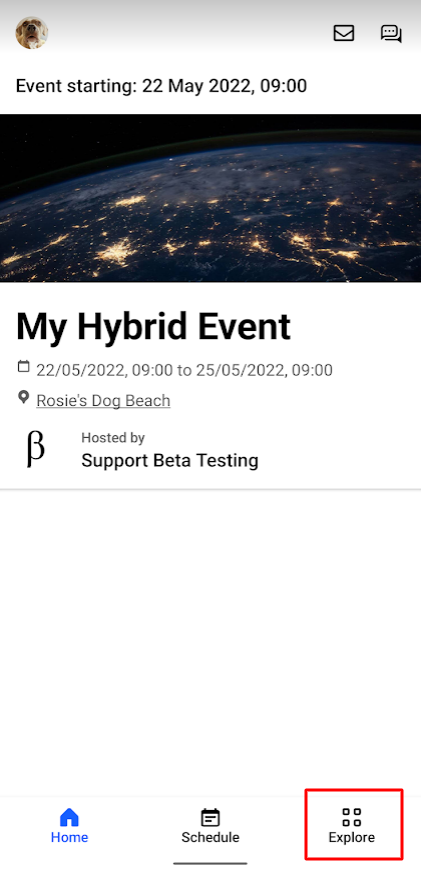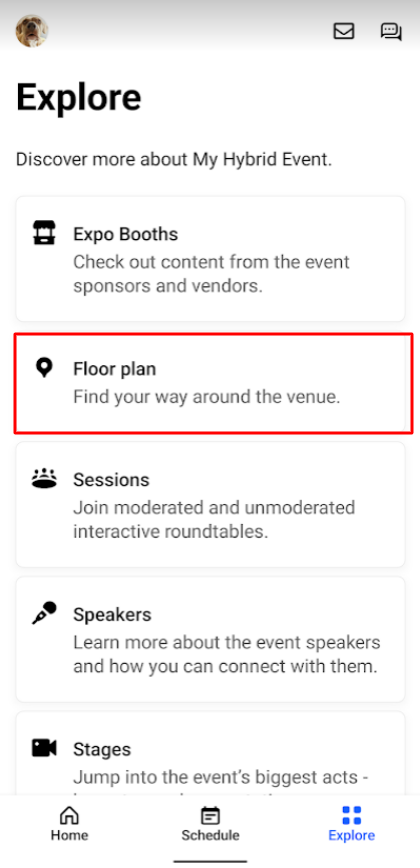 Here you will find all of the floor plans for the event. You can use the sliding tab at the top to select the different floor plans. Pinch on the screen to zoom in and out on each image.