If you're running a few minutes behind schedule, or perhaps you have had to switch things around to accommodate a different time zone, then don't stress, you can easily shift your schedule to earlier or later. 
Simply select which segments you would like to shift using the tick boxes next to each segment and click Shift schedule at the top of the page.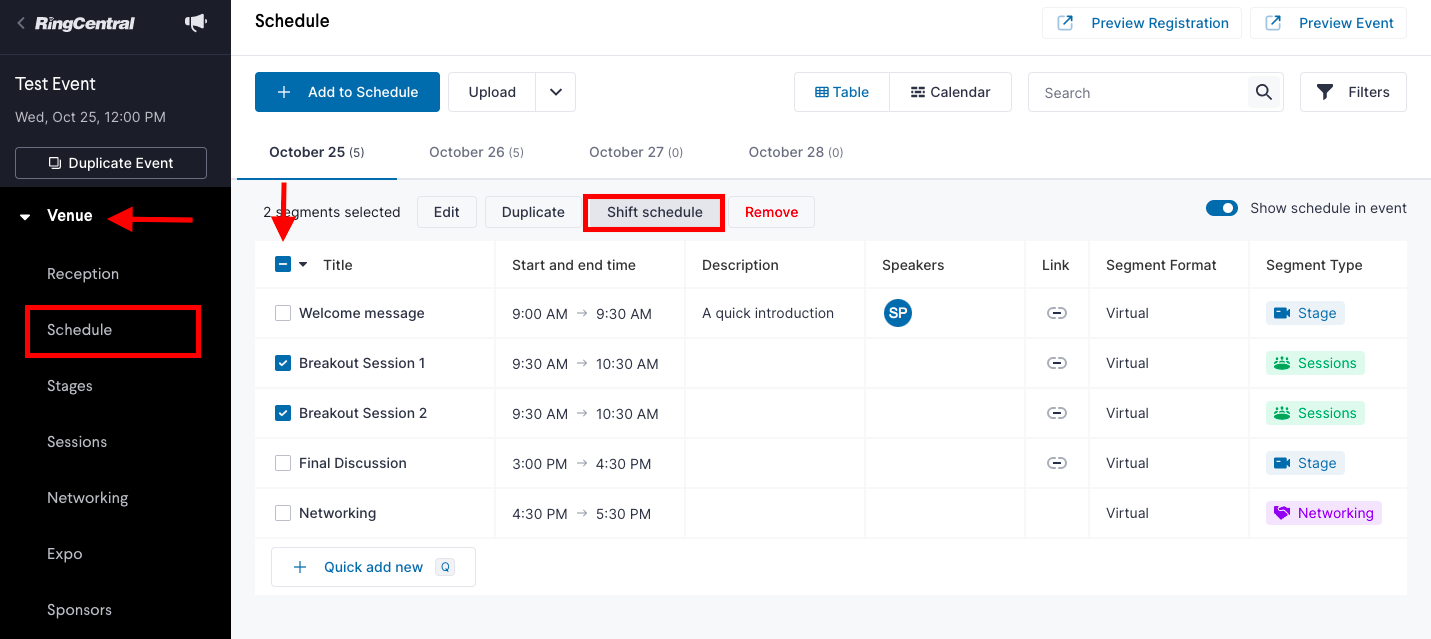 This will generate a small panel where you can choose to move the selected segments later or earlier and by how many minutes.
Click Shift to apply your changes. 

If adjusting the segments affects your event's end time, you will see a small note to tell you the new end time before confirming your decision.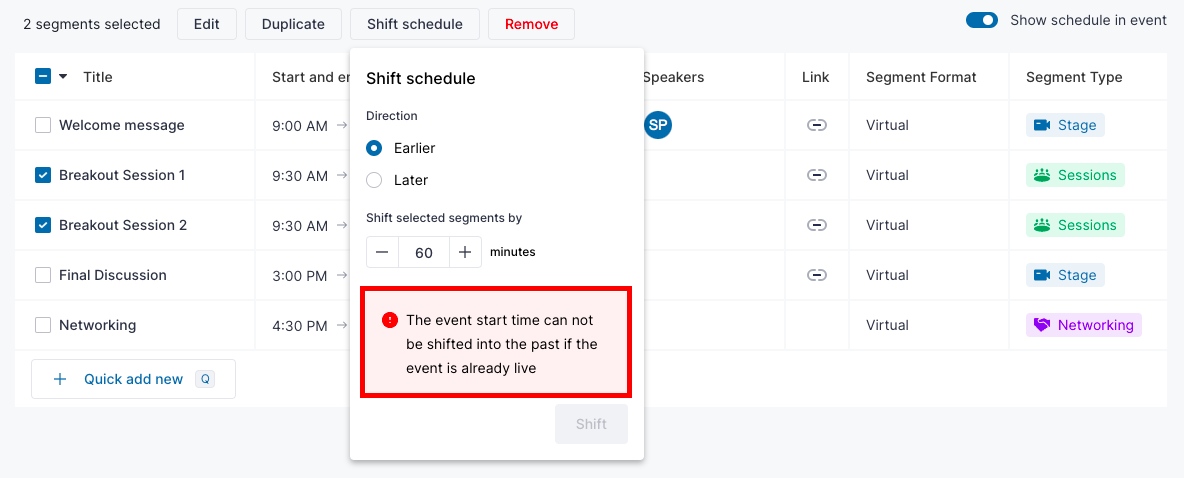 Note
: You will not be able to extend your event past the maximum event length, as set by
your plan
. However, you will have the option to
extend an event
for a few additional minutes.
It's important to note that if you shift the scheduled segments through to the following or previous day, they will be shown next to any existing segments for that day, so double check that they do not interfere with other segments scheduled for the same time.