Throughout your event experience, should you need help, RingCentral Events Support is available through multiple contact methods.
Send us a message
You can contact us via the "Support" icon on the bottom right of the event dashboard or you may also use the message bubble at the bottom right in the RingCentral Events Knowledge Center. This is how they may look on your screen: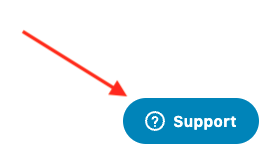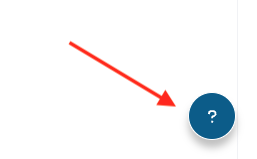 The team will reach out to you shortly once they have received your request and have been able to look into your issue. Be sure to check your email for the response!
Start a Live Chat
If you're in a live event, your potential issue may feel a little more pressing. For this reason, event organizers have access to an instant live chat with a member of our support team. Live chat is usually answered in less than two minutes.
You can find the live chat button by clicking on your icon in the top right corner of the screen. In the drop down that appears, select Chat support.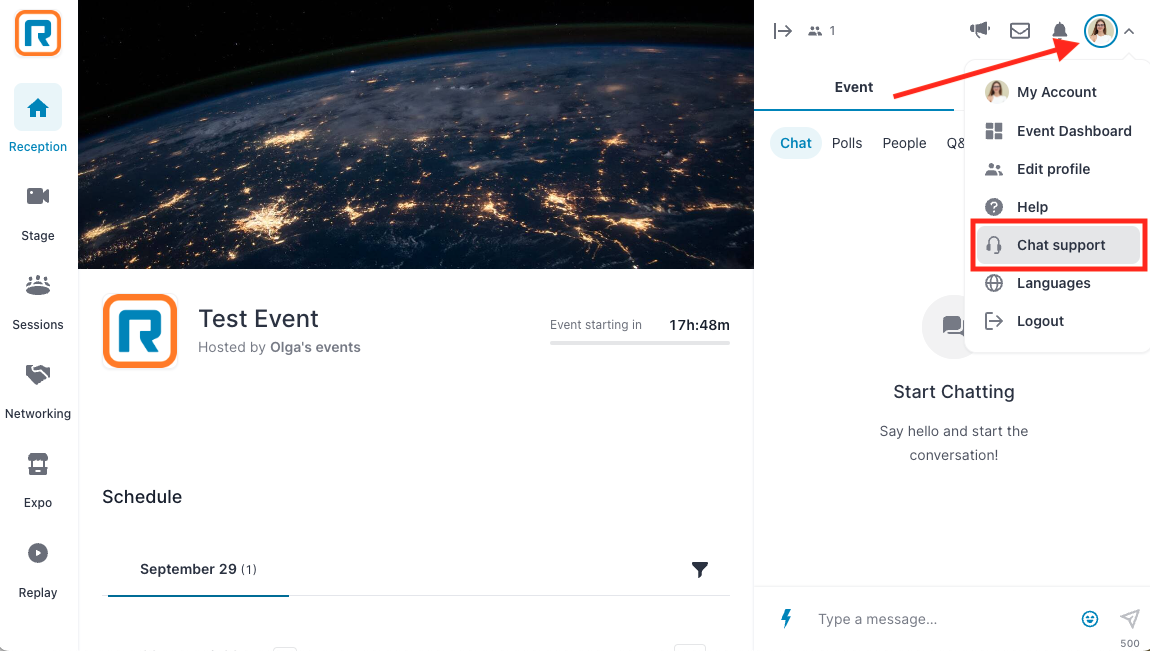 Our Help Center
The RingCentral Events Knowledge Center is maintained regularly and is full of useful, easy-to-follow resources that are just a click away. We review and update the Knowledge Center daily, and you can be rest assured the information is the most accurate at any time!