If the Networking Area has been enabled for an event, you can find it on the panel on the left hand side. Here, you can connect with other Attendees via speed networking, search for people based on their job and interests, and complete your profile. 
Complete your profile
When you first join the Networking area, you will see a reminder in the panel on the right hand side that your profile is not complete. Click Complete your profile to add more information about yourself, as well as your interests. 
Adding this information will mean that you will show up in searches when other Attendees filter by specific interests or search for keywords.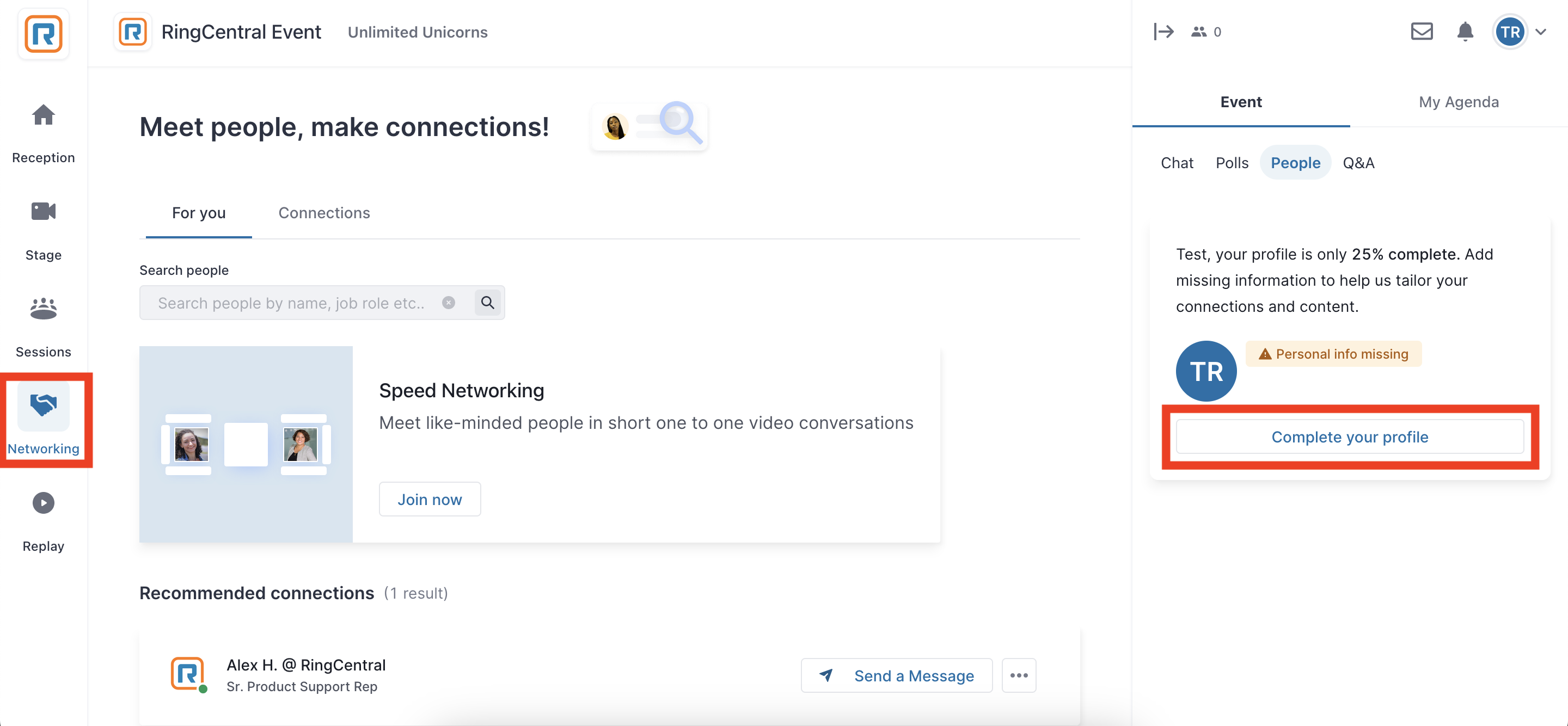 A pop up will show you what information you're missing. Click on either section to fill in additional information about yourself.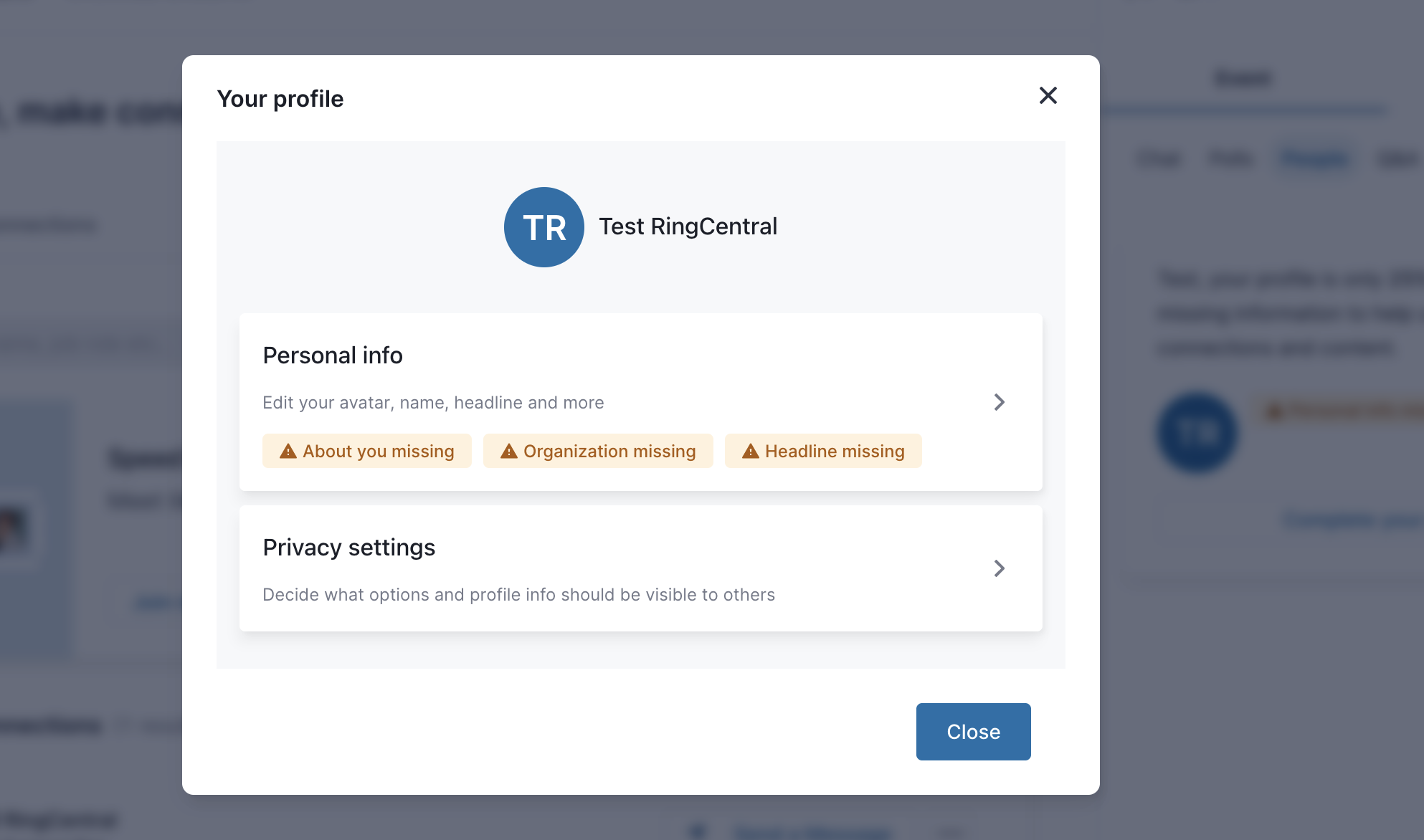 If you click on Personal info you will see fields for you to fill out called "About you," "Organization," "Headline," as well as your social media links. Scroll down and click Save when done.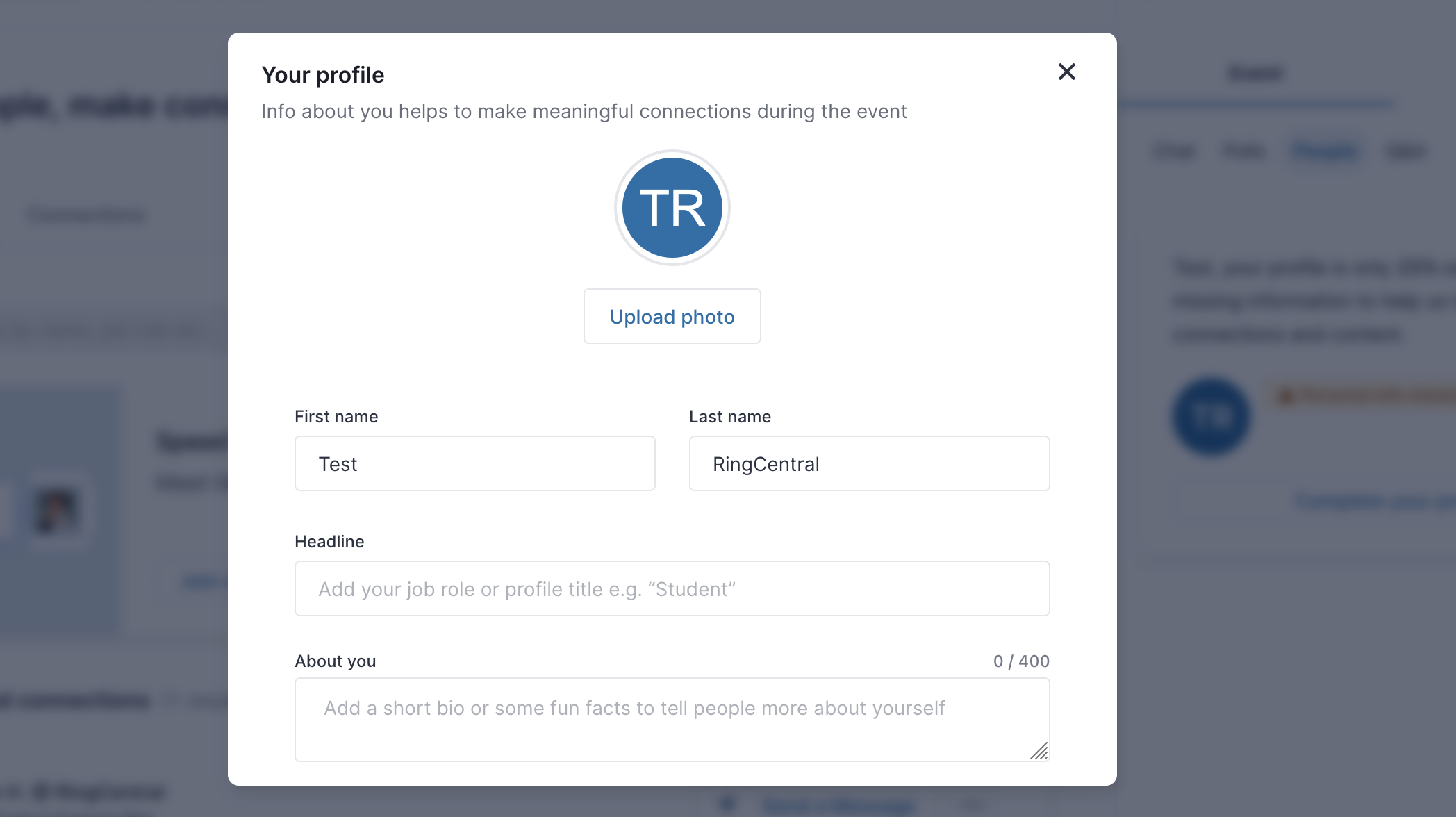 If you click on Interests you can add in any interests that the Event Organizer has included, if they've done so. This can be different for every event. There are two types of questions, multi-select and single-select.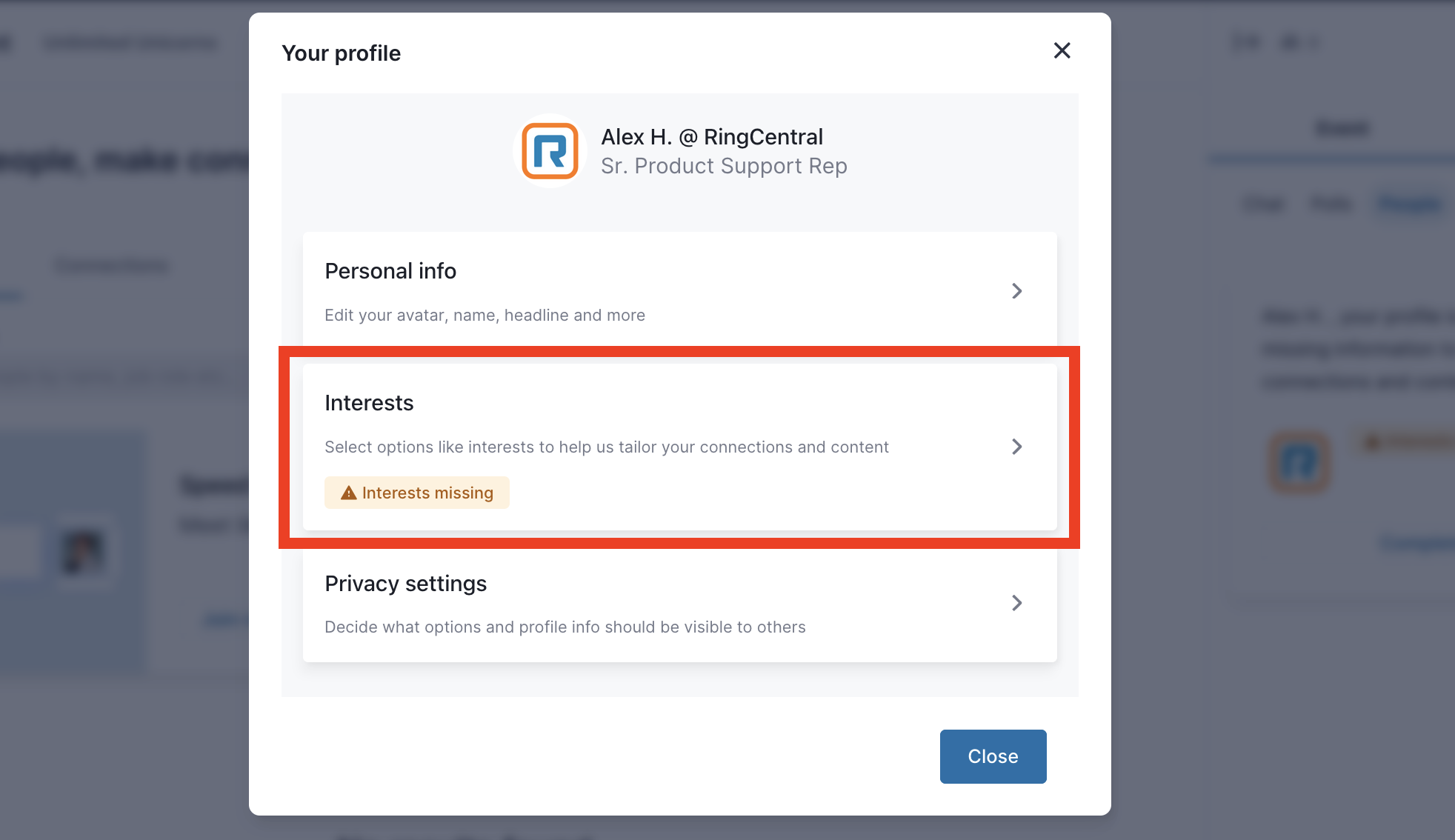 You will only be able to select one answer from the drop down menus, but you can select as many as you like from the multiple choice ones. 
Remember to click Save.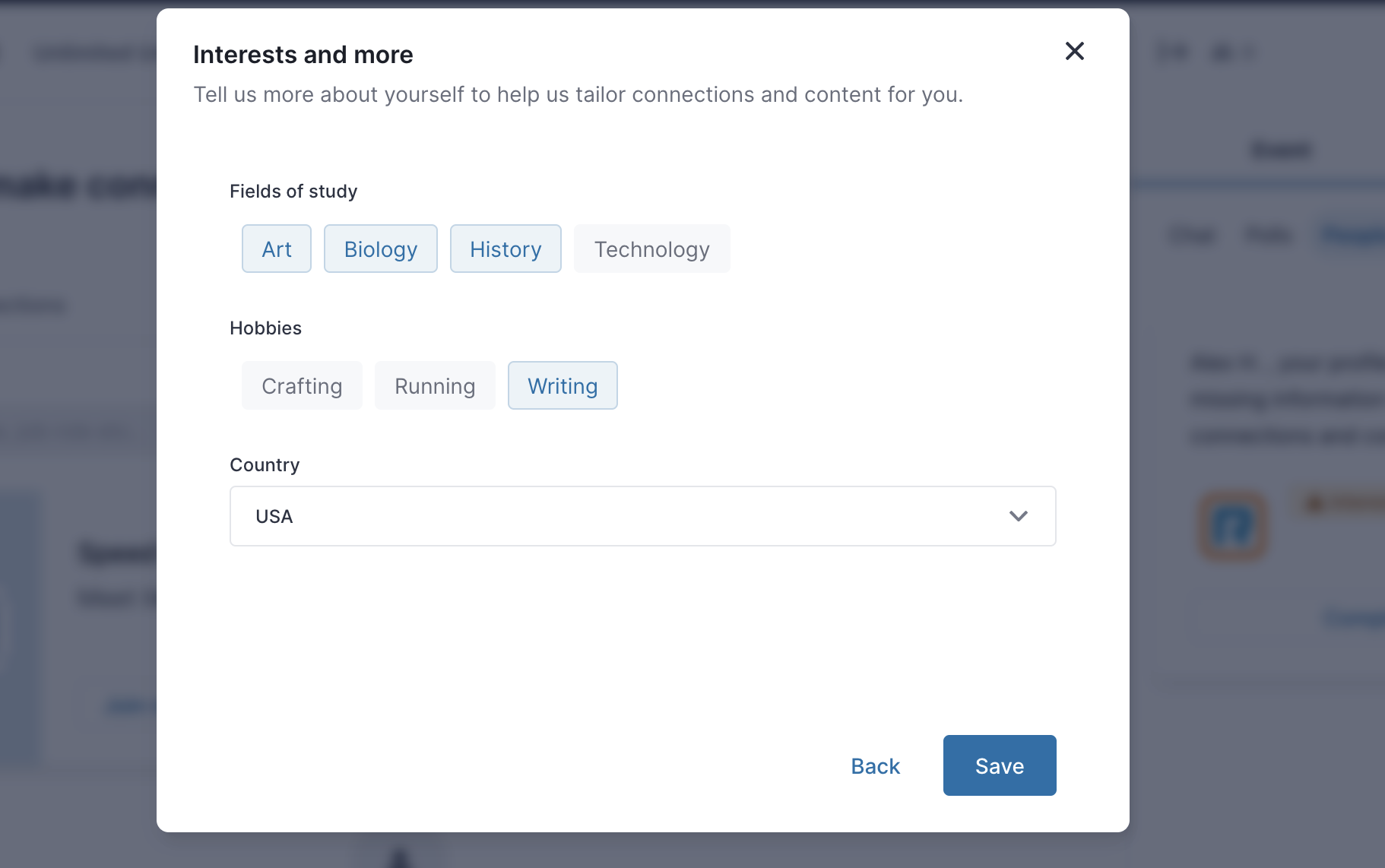 Using the search function
Once you have completed your profile, it will be easier for other Attendees to find you when they search for specific interests! This means that you can also do the same. 
You can search for keywords using the search bar or you can click the Filters button to filter by specific interests. Click on the small arrows next to each category and select as many as you like to find people with similar interests.
You can click Clear all at the bottom to start fresh.
All of the other attendees with the specified interests will be shown under "Recommended connections."

Connecting with other Attendees
Attendees with similar interests will automatically show up under "Recommended connections" but you can also use the search function to filter even further. 
If you find someone that you would like to get in contact with, you can click Send a Message to send a direct message to them via the chat panel on the right hand side.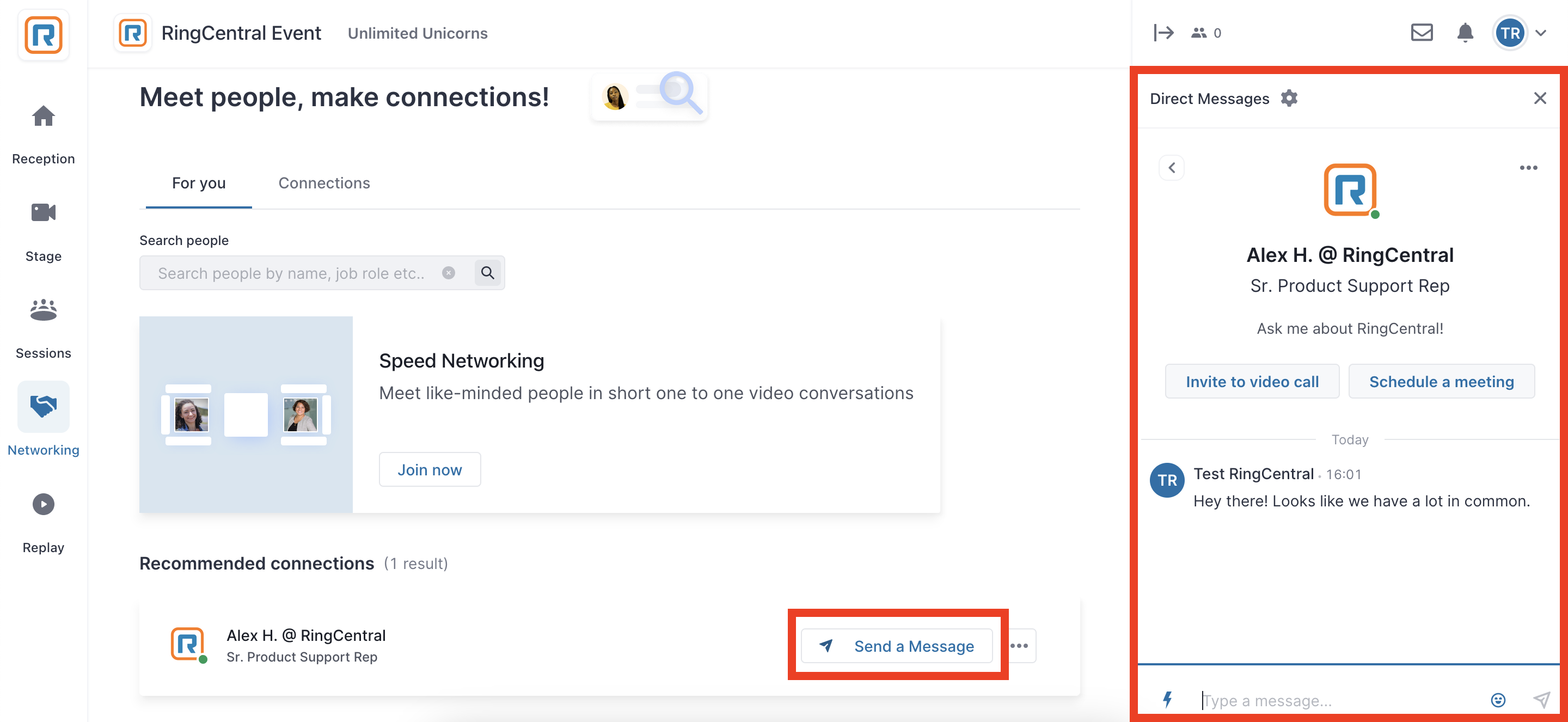 Alternatively, click on the the 3 dots where you can Request a meeting or Invite to instant video call (if enabled by the organizer).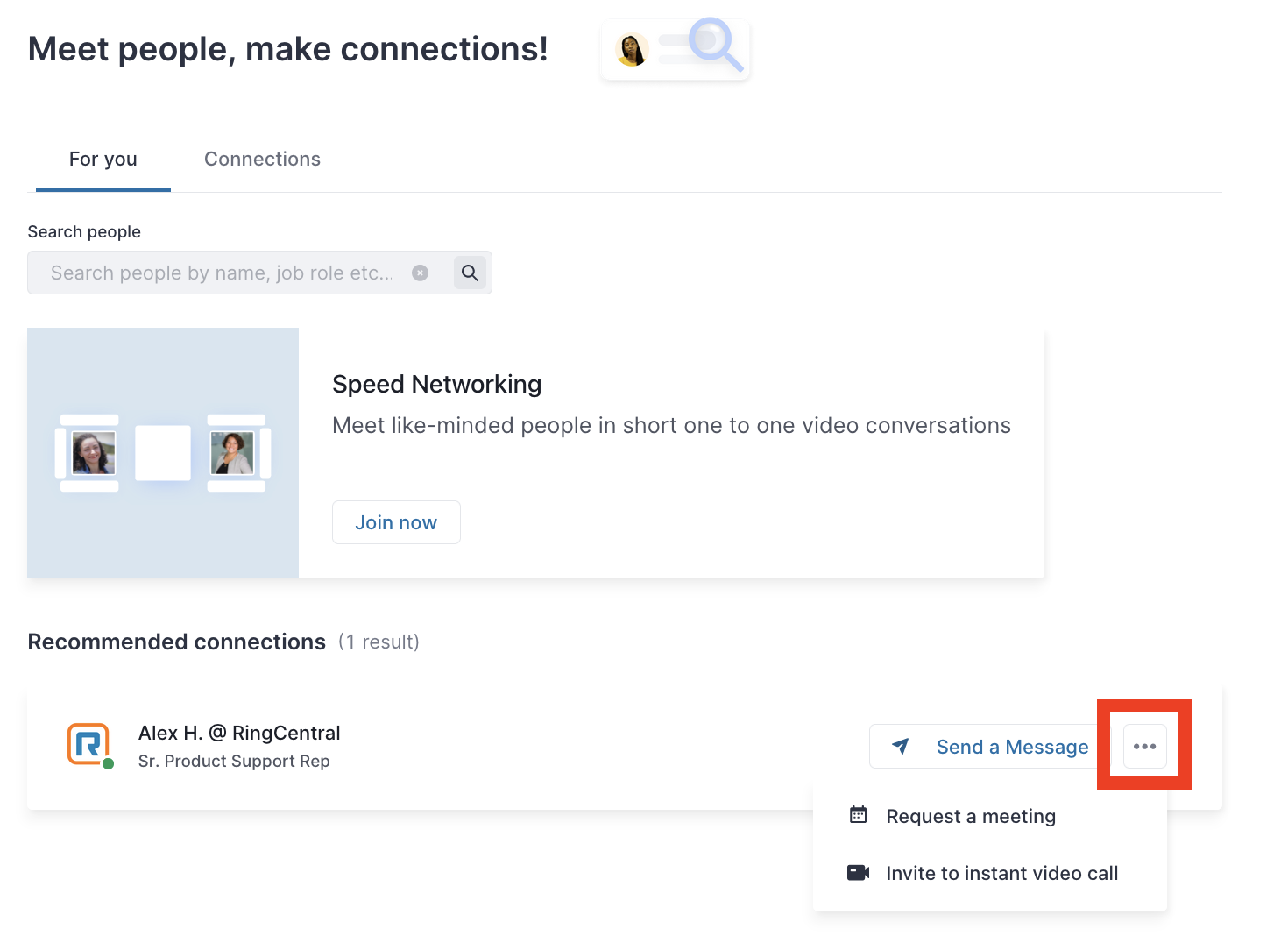 Networking 
The networking feature is a great way to meet people within the event. You will be matched randomly with different people for a set amount of time. During these interactions you can choose to lengthen the call and even share contact details. 
Simply click Join now to get started!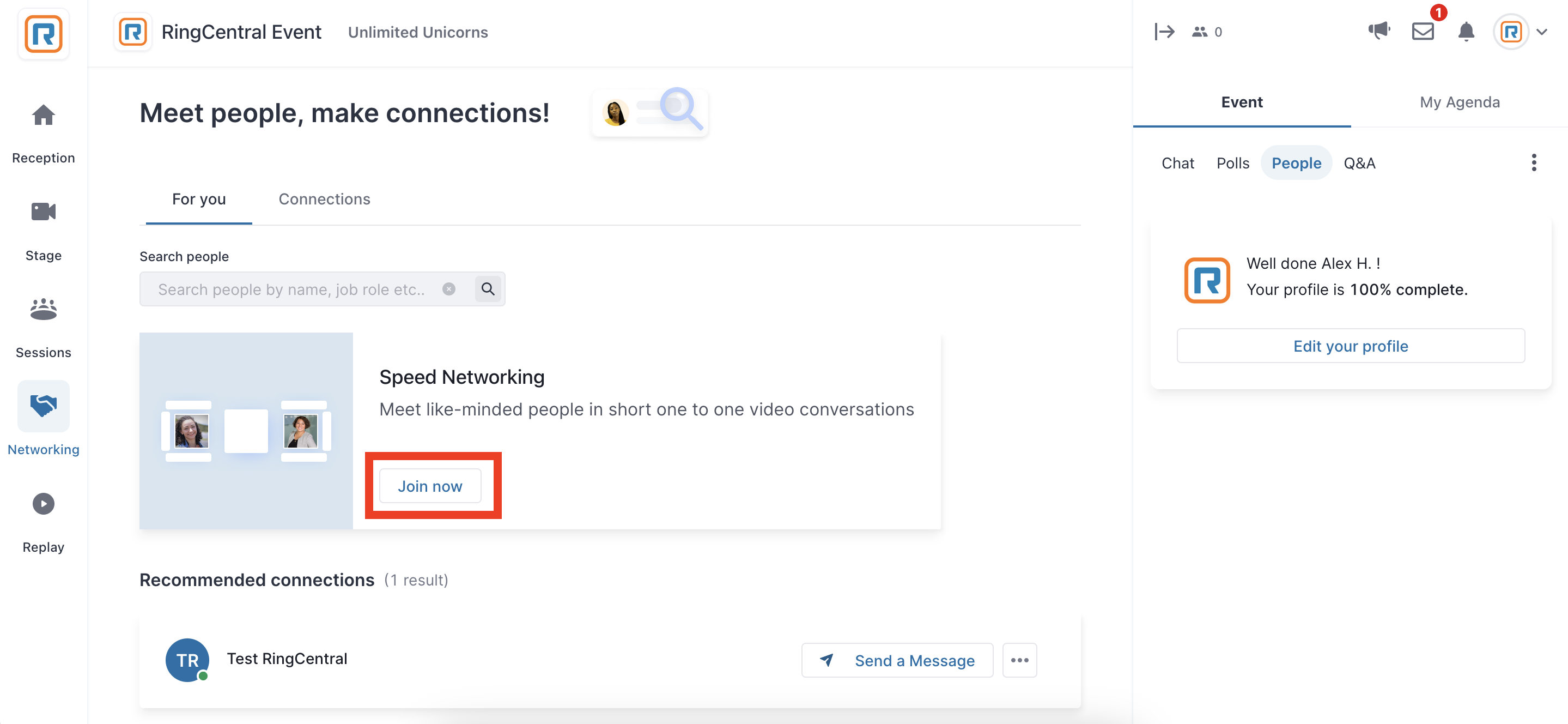 For more information on how Networking works, check out our Networking Tutorial