The Replay Recordings report will show you all of the recordings published to the Replay area of an event, as well as how many times they were viewed. 
For more information on which attendees watched which recordings, you can check out the Replay Viewers report. 
Important notes:
The report doesn't include views by expo booth managers or your organization team members.
An attendee watching any portion of a recording counts as one view. An additional view will be counted for that attendee only if they play the recording again after navigating away from the recording page.
To download the report go to Event Dashboard > Analytics > Reports, find the Replay Recordings report and click Generate CSV.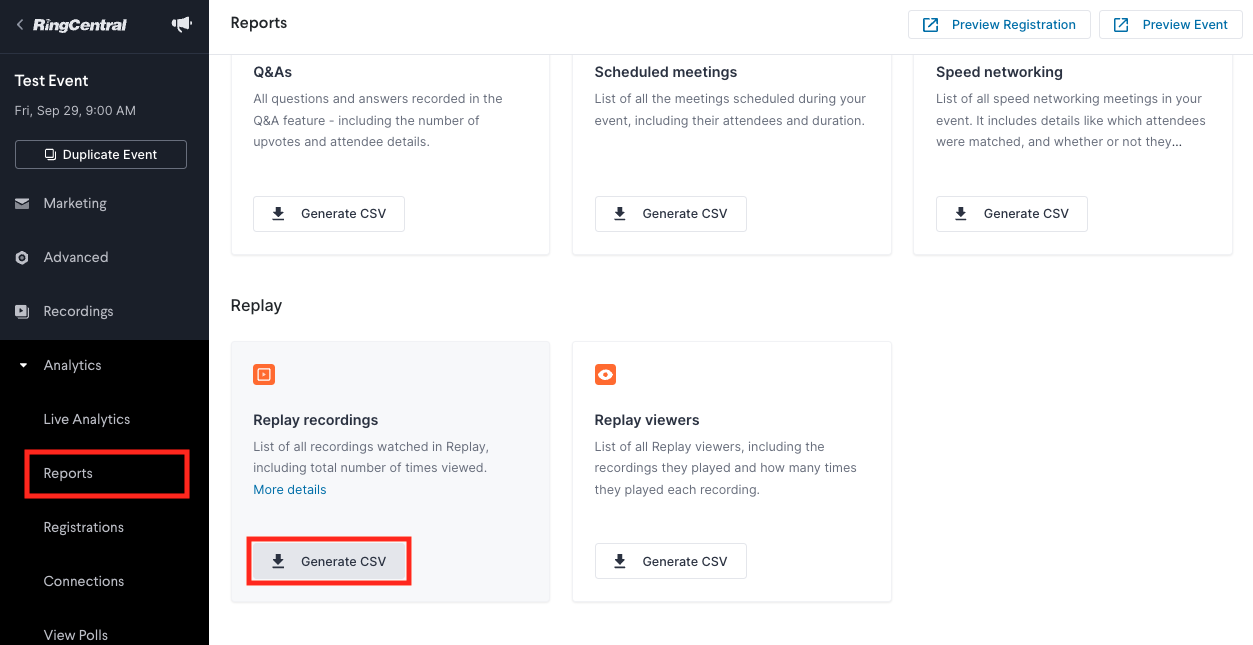 Once you have generated the report, you will see the Download CSV button. Clicking on this will download the report in the CSV format to your computer. 

Alternatively, go to Downloads and you should see your report at the top of the list. Hover over the report and the Download button will appear. 
Once downloaded, the Replay Recordings report should look something like this:
Recording Name: Name of the recording

Virtual Space: Name of the event area

Total Views: Number of times the recording was viewed
Note: The report shows the name of the recordings at the moment the report was generated. If the recording name is not manually changed by the Organizer from the Recordings tab, the timestamp will be used as name for the recording. See our guide How to access recordings for more details on editing recording details.