If an event has sold out of tickets, or the Organizers have restricted when they go on sale, you may be prompted to join a waitlist when trying to register for an Event.
Joining the waitlist
Click on Get on waitlist to be added to the waitlist for the event and to be notified if tickets become available.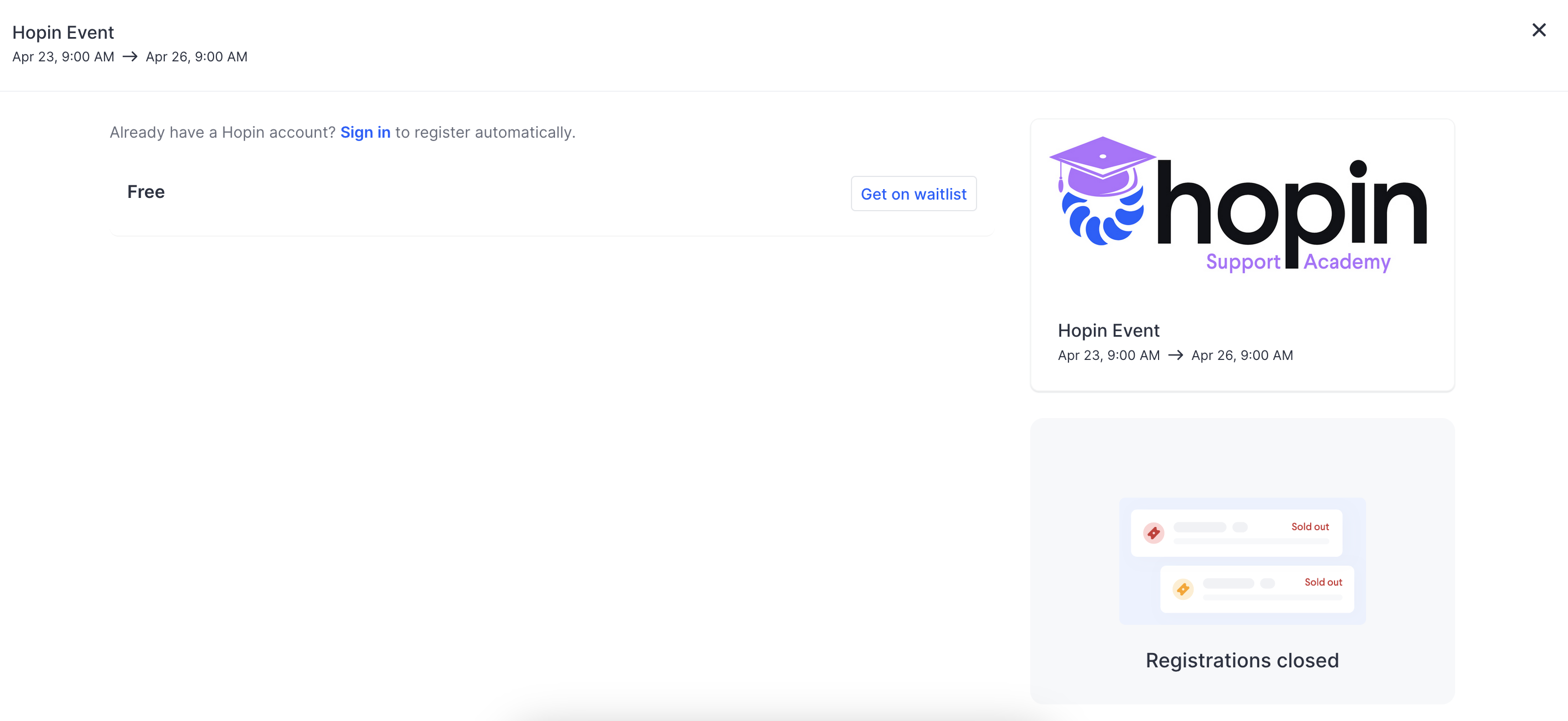 Enter your first and last name as well as your email address and then click Confirm.

You will see a confirmation that you have been added to the waitlist for this event.

Buying tickets from the waitlist
If tickets become available again, the Organizer can use your details to let you know that you can now get tickets for the event.
Note: When you are on a waitlist, it does not mean that you will automatically receive a ticket when they become available. You will still need to register for the event as normal.
Receiving a notice that tickets are available also doesn't guarantee that tickets will be available when you get to the registration page, as it will be first-come first-serve.
When tickets are available, you can input your details and register for the event to claim your ticket. Click Register on the registration page to begin.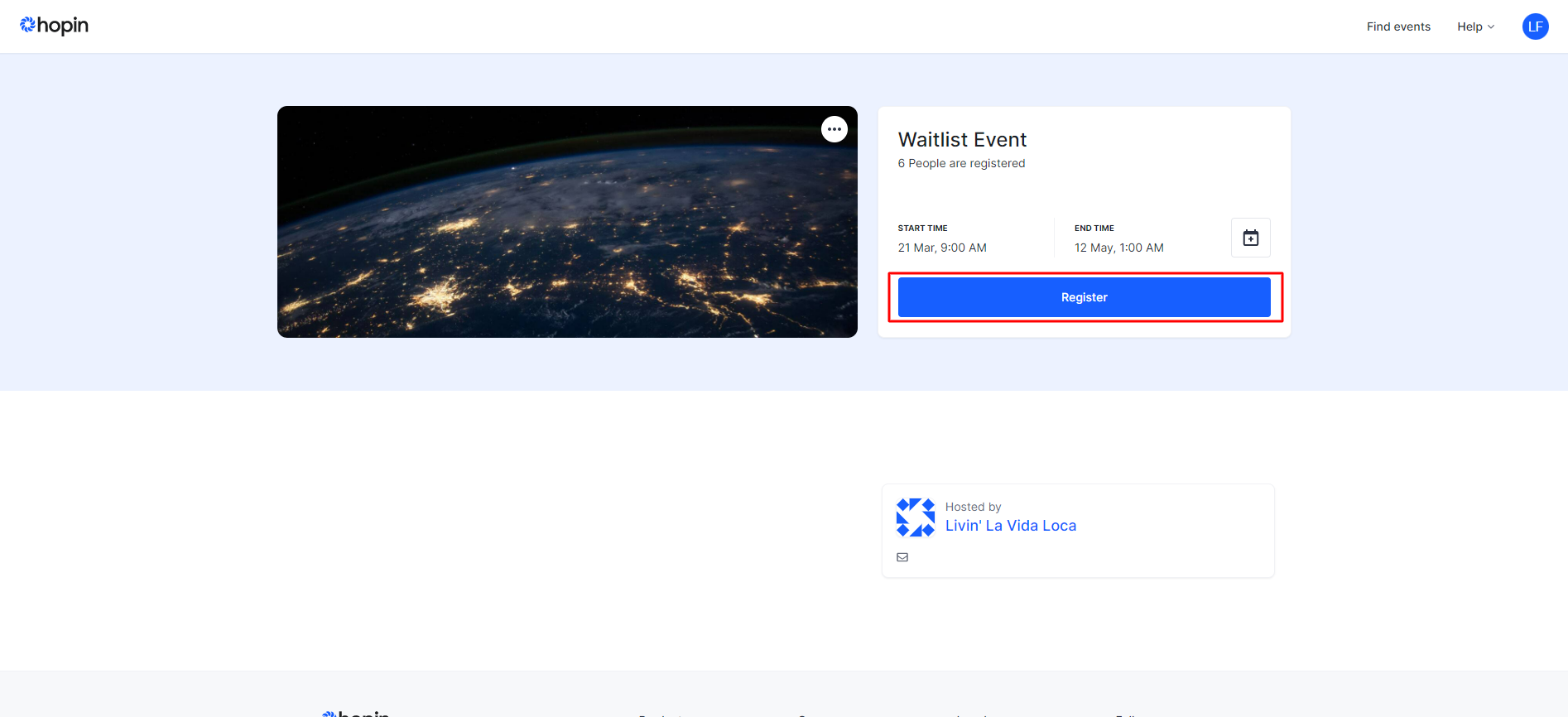 You can then follow the steps on how to register for an event. Once you have registered, you will receive an email to confirm your tickets.