As an Expo Booth Exhibitor at an onsite event, you will be interacting with different people on a regular basis so it is important that you can easily keep track of your leads through the RingCentral Events Mobile App. 
To get started, make sure that you are registered for the event and that the Organizer has invited you to be an Expo Booth Vendor. They will also have to assign a Lead Retrieval Credit to your booth for you to collect and save leads.
When you log on to the RingCentral Events Mobile App, ensure that you are logged on using the same email address your Vendor invitation was sent to. 
Note: You will also need to make sure that you have been assigned a Hybrid or Onsite ticket, so check with the Organizer if you are unsure.
Once on the app, click on Explore on the panel at the bottom and you should see a button for Lead Retrieval. If you are assigned to more than one booth, you will be able to choose which one you want to generate leads for. However, if you are only assigned to one booth, where you should see the Booth(s) you will be managing at the event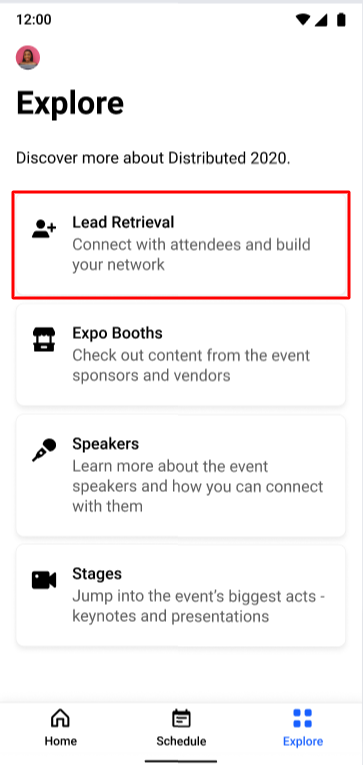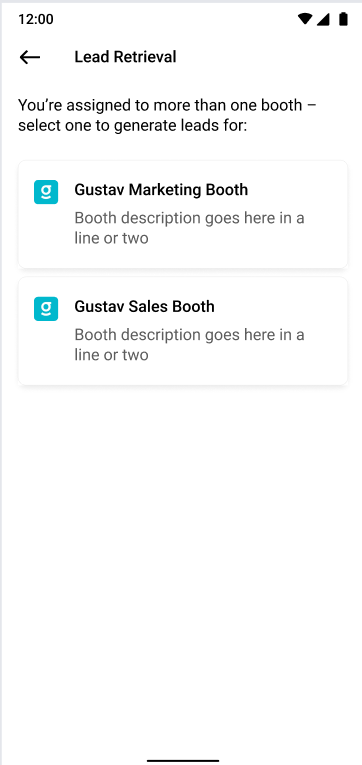 Your Lead Retrieval page will be sectioned into Hot, Warm, Cold and Unsorted. Tap on any of these to view the leads that have been saved.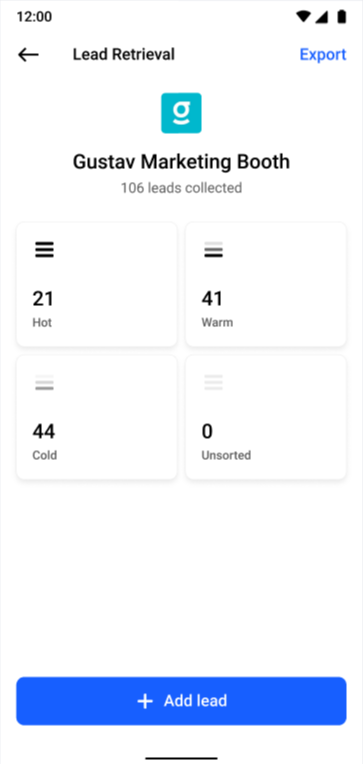 Adding a new lead
To add a new lead head to your Lead Retrieval page and hit + Add lead. This will open your camera where you can scan the ticket of the attendee. 
Note: If you have not already done so, you will need to give the RingCentral Events App permission to access your camera.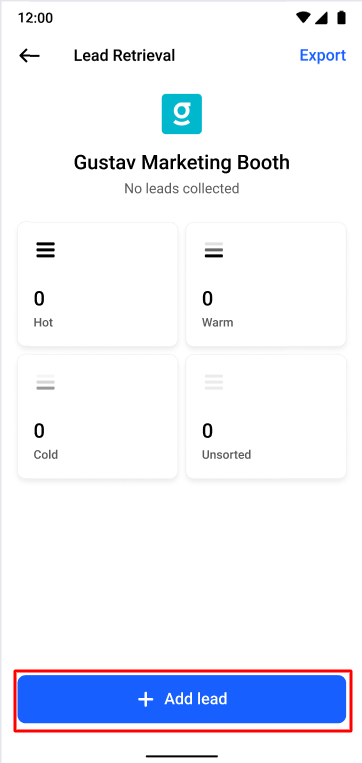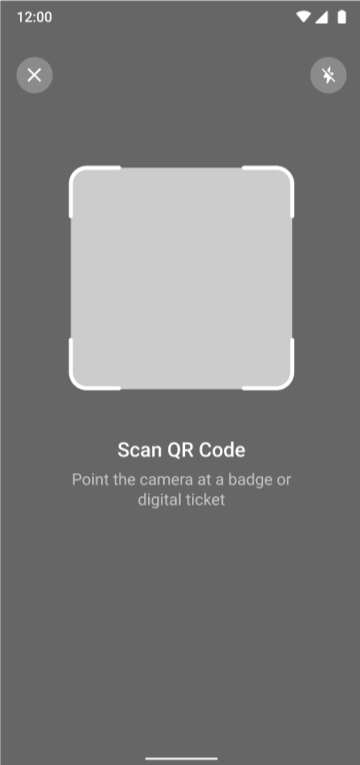 Once you scan the attendee's badge or digital ticket, a small pop-up will appear with the attendee's name. Check that the name is correct and then tap Save lead to save the lead and add any notes.
Note: If the lead has already been added, you won't be able to add them again and instead the pop-up will redirect you to View lead details.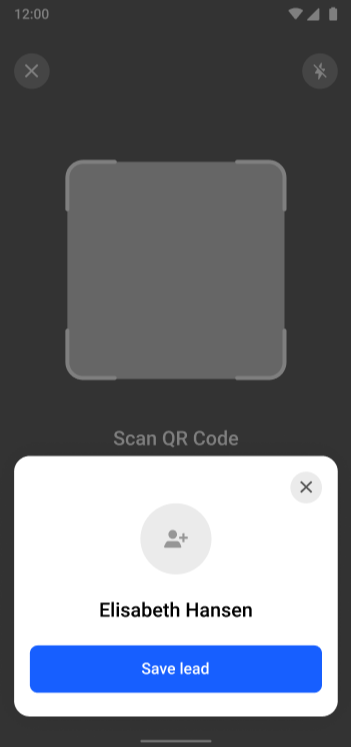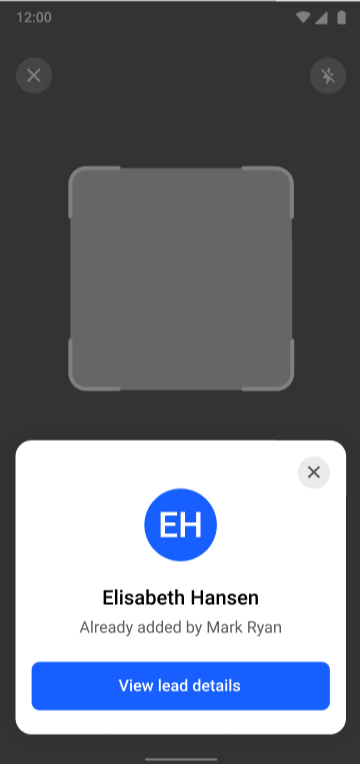 Next, you can add notes for other Booth Vendors to see, and assign them to a category (hot, warm or cold). When you've added all your notes, simply tap Done to return to the Lead Retrieval page.
Note: If you want to add another lead straight away, you can tap the back arrow to return to the camera scanner.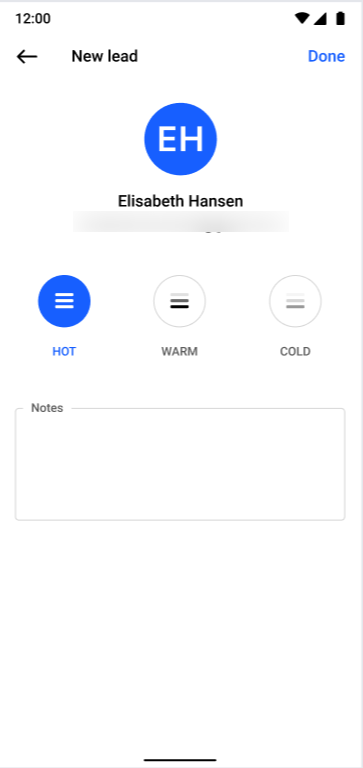 Editing an existing lead
To edit an existing lead, tap on any of the groups above and browse through the existing leads until you find the one you would like to edit. Alternatively, use the search function to search for a specific name. 
Note: The search function is currently only available on Android.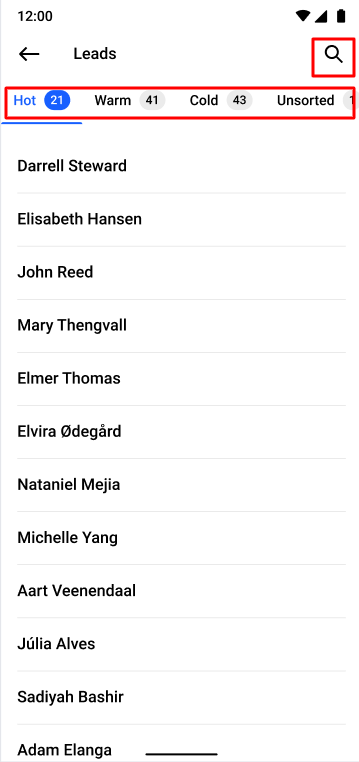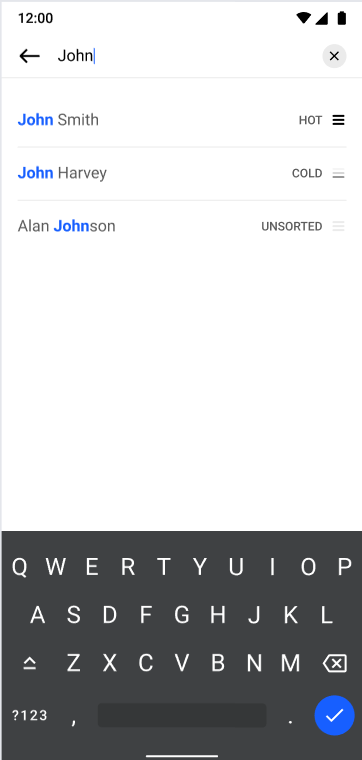 Tap on the lead you would like to edit and you will see an Edit lead button in the bottom right hand corner.
Note: If you created the lead, this button will read Edit lead, however if a different Vendor added the lead you will only be able to edit your notes. In this case, the button will say Edit notes.
Each Vendor's notes will be separated by their name, so you can easily distinguish each other's notes.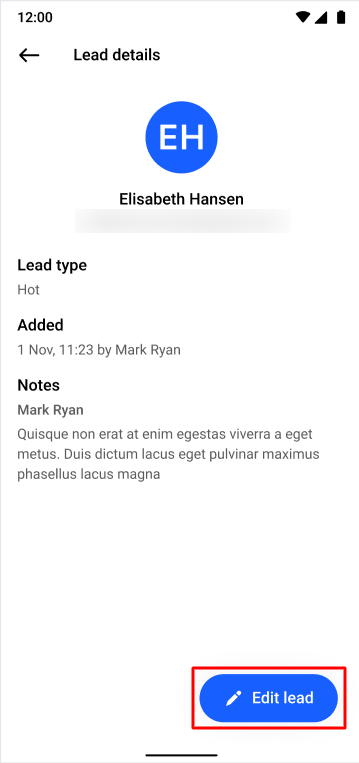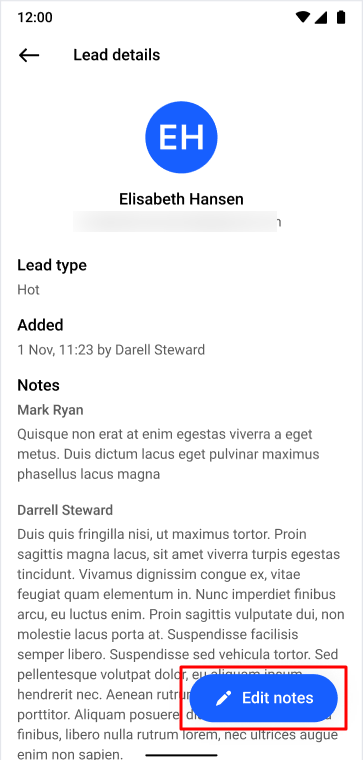 Exporting leads
You can export your leads to view offline and use outside of the event. Simply tap Export at the top of the lead retrieval page to start the download. This will automatically sync any recent changes so it may take some time to generate. Once the download is complete, tap Done. 
An email containing a download link will be sent to your email address.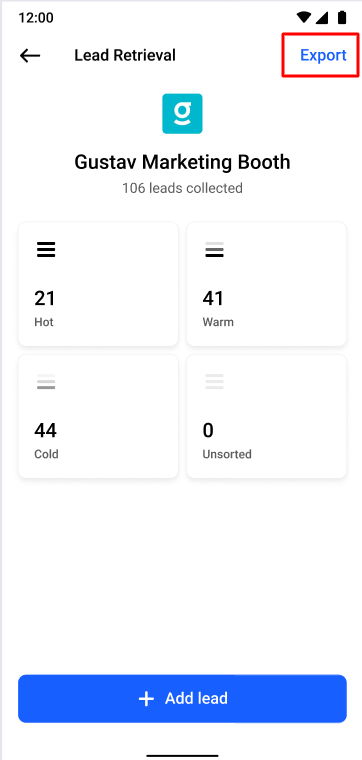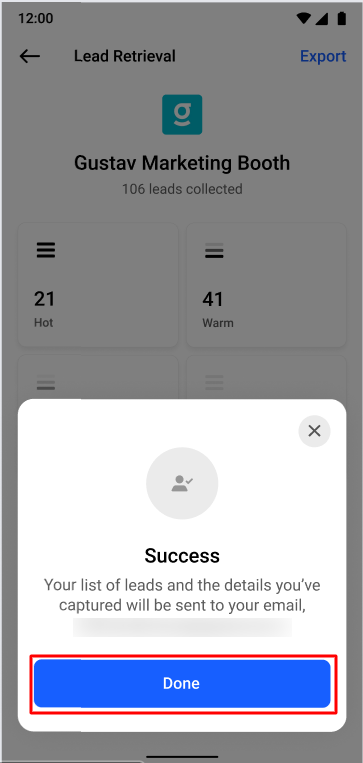 Note: Once an event is finished it will not be accessible in the mobile app any longer, so expo booth vendors won't be able to export leads using the method described above. However, an email containing a download link for a leads report csv file will be automatically sent to the same email address the vendor invitation was sent to within 24 hours of the event's end.