With the Post-Event Replay feature, organizers can make event recordings available for up to 12 months after the event ends. 
Before you get started, you need to ensure that you have Replay enabled within your event by going to your Event Dashboard > Setup > Basics and looking for the heading "Event Areas." Here, check the box for Replay and hit Save at the bottom of the page. If your event is already over, you'll see the More section, under which you'll find Setup > Basics.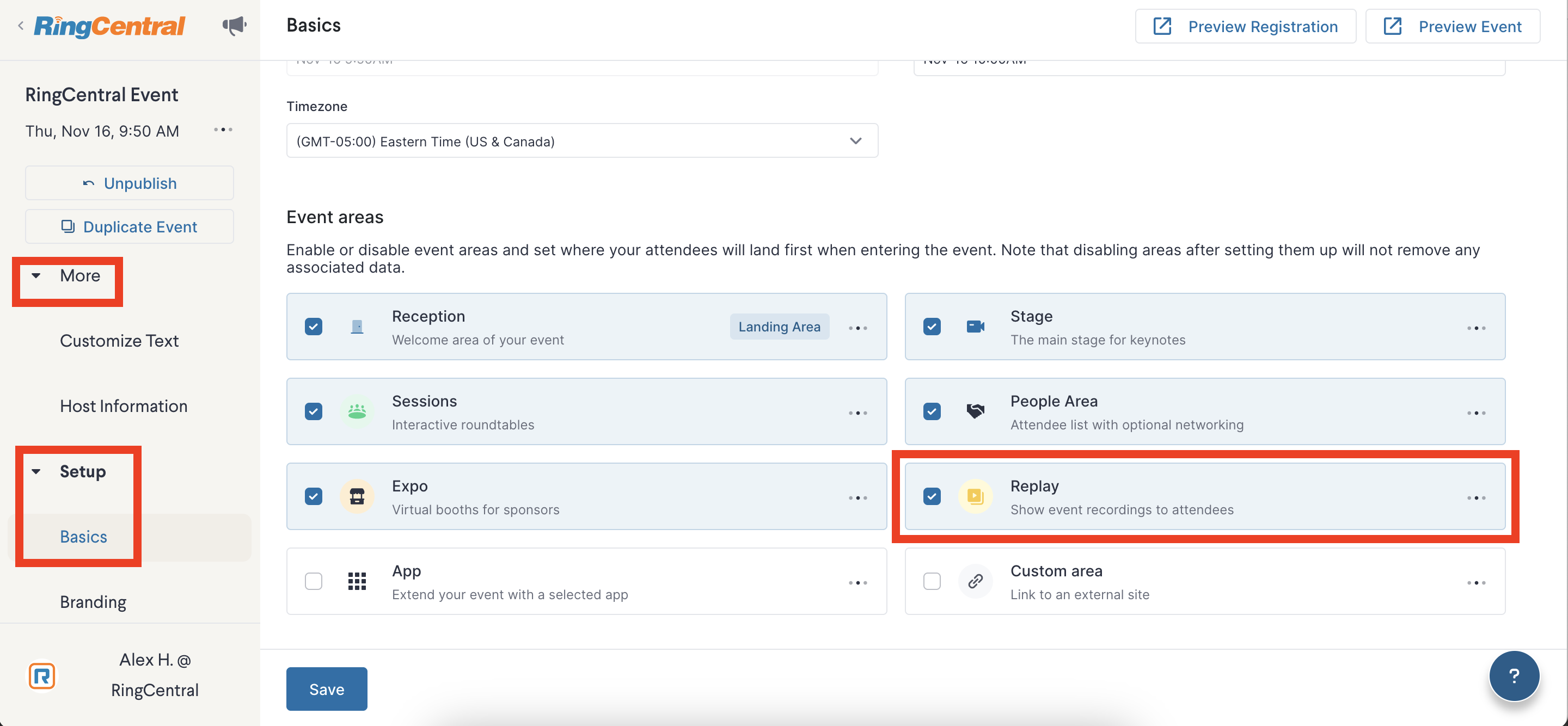 Check out Making event recordings available to attendees within the event for more information on this feature. 
Below, if you toggle the Post-Event Replay button, additional settings will appear. Here, you can select how long the recordings will be available after the event ends. You can choose anything from 1 day up to 12 months.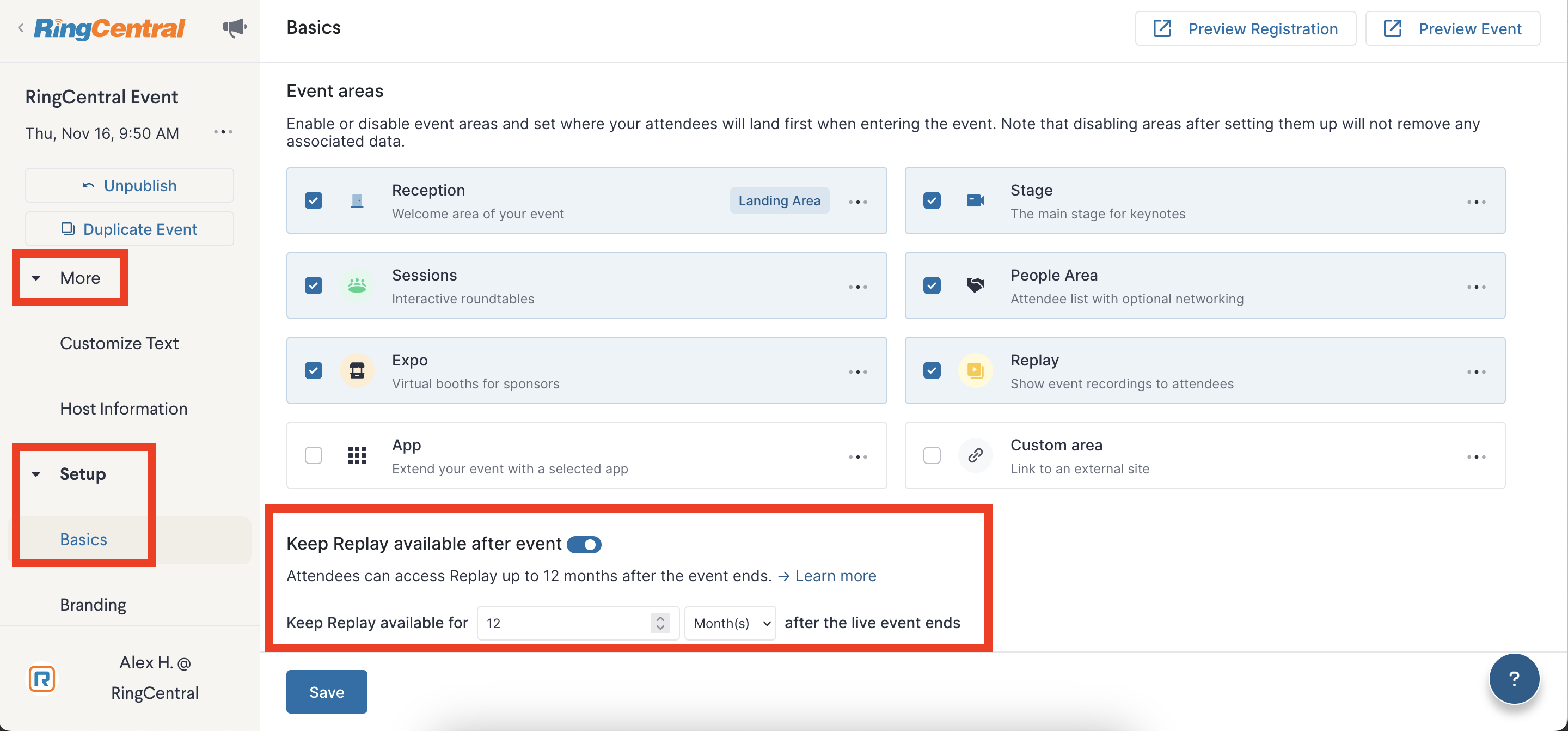 Note:
If you want to enable Replay after the event, you should only
publish your recordings
once your event is finished.
You can now publish your recordings in your Event Dashboard > Recordings page.
Other things to note:
Attendees cannot access the Stages, Sessions, Networking, and Expo, if enabled, while in the post-event Replay area.
An email will be sent to attendees 2 hours after the event ends to inform them that the post-event Replay is available, with a link to watch the recordings.

If you enable Replay or recordings are published 2 hours after the event has ended, this email will not be sent.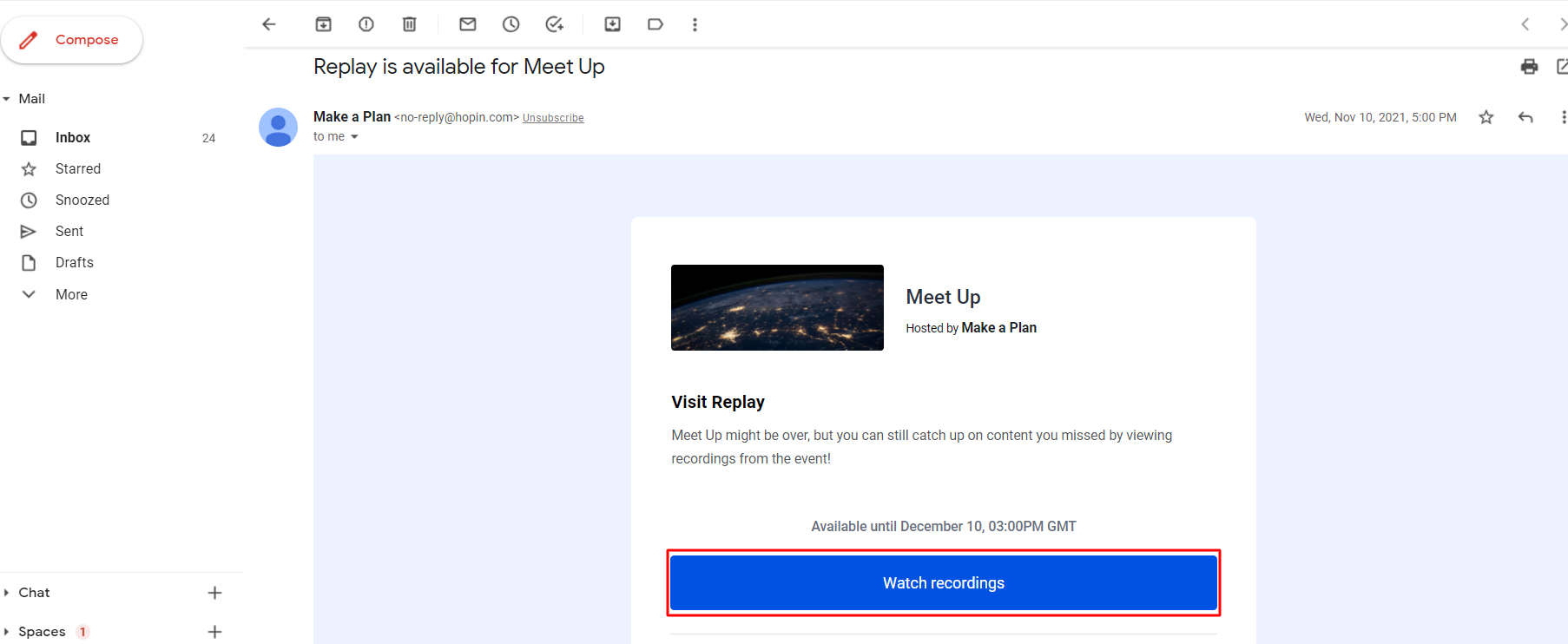 Tip:
 For more information on how Attendees can access post-event Replay recordings, check out 
this article.