Some events will have free tickets, however, others will require you to pay. If the organizer of the event provides you with a promo code, you can apply it at the checkout to get a discount on your ticket.
Select Join event on the Event's registration page to get started. You will be taken to the ticket page where you can browse the tickets available.
Once you have selected which tickets you would like from the ticket page click Enter Promo Code.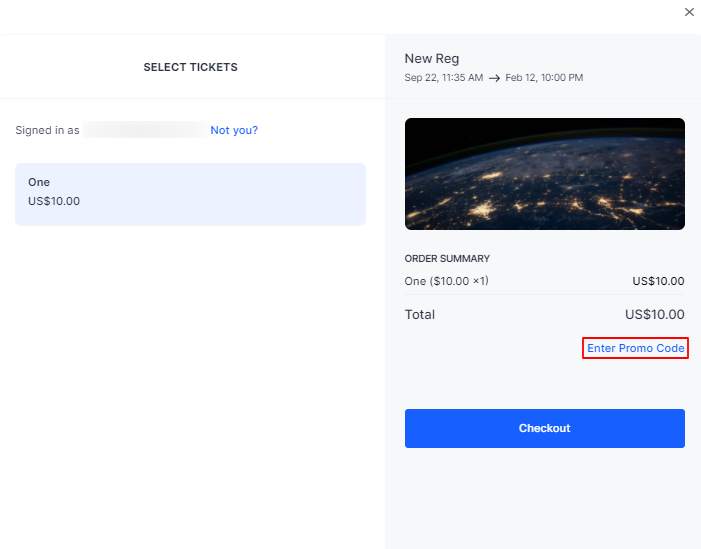 A box will appear that will prompt you to enter your promo code. If successful, a green box that says promo code applied will appear and you will see the discount applied to your ticket price as well as a new total.
Then, select Checkout and you will be taken to the payment page where you can complete your purchase.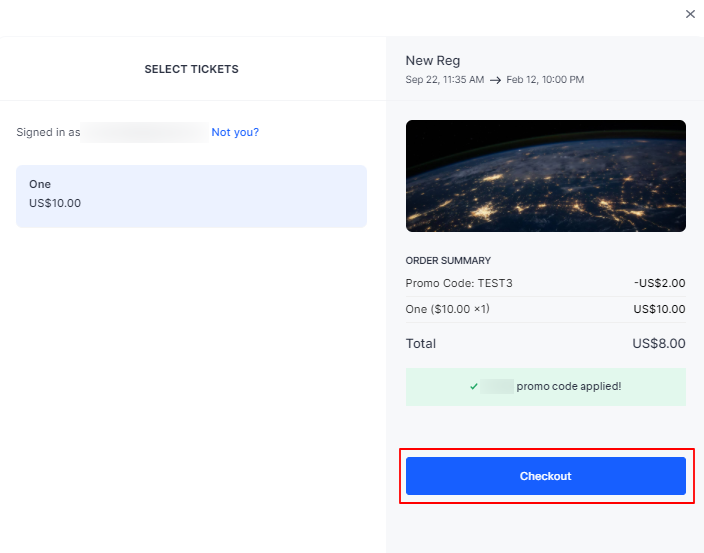 If you input an incorrect promo code, it will show a red warning message and a discount will not be applied.