If you register for an event without logging in all you need is to do is enter your name and email address, and you will be registered without needing to verify yourself.
Note:
If you would like to buy tickets for multiple people, then those with a Hopin account will be registered however, those without a Hopin account will receive an email to complete their registration. See our article on
pending acceptance
for more information on what it means to bulk purchase tickets.
Registering for an Event before it is Live
To attend an event hosted on Hopin you will need to purchase a ticket on the event registration page. Registration pages may have different design, but most likely, you'll need to click on Register to get started.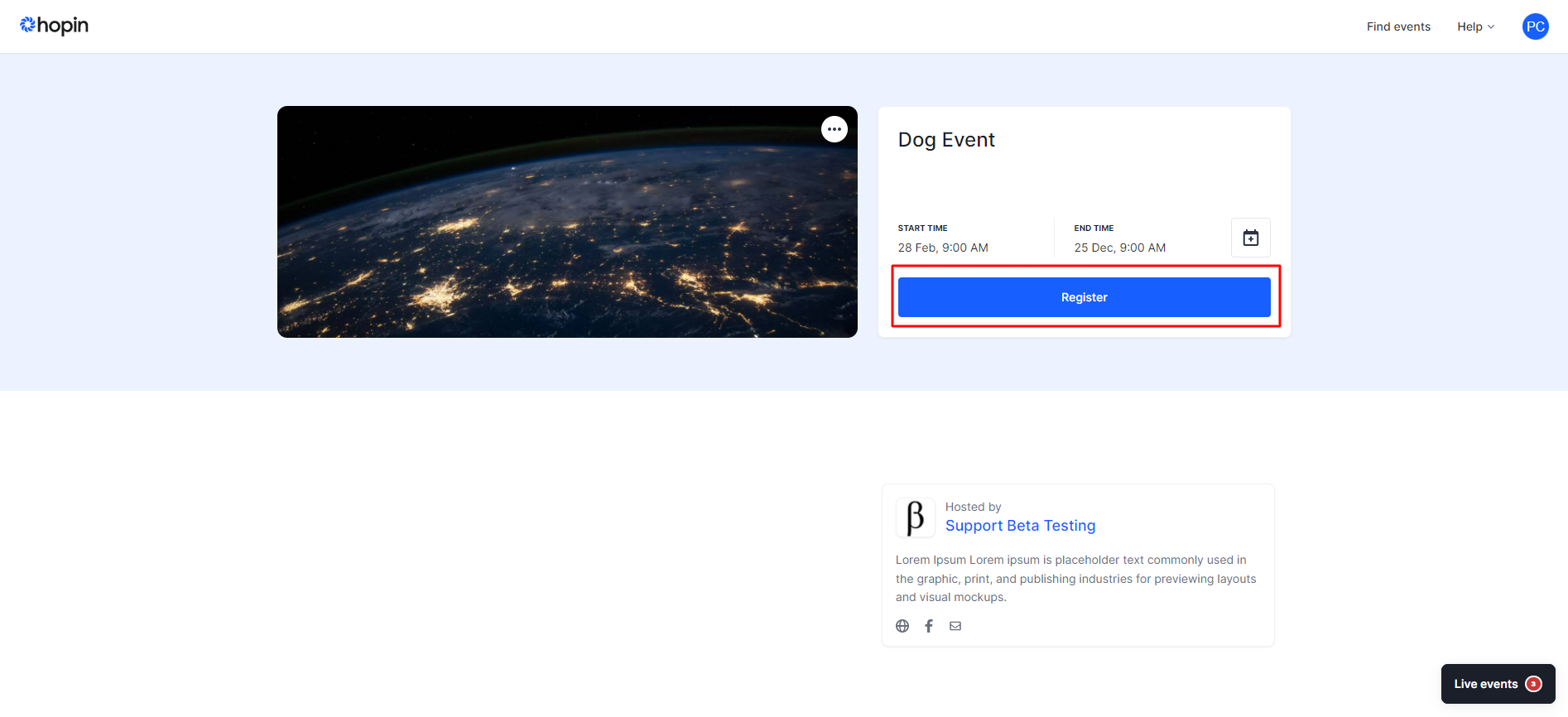 In the new panel that pops up, you can select how many tickets you want to claim and click Continue.
Note: if the Organizer has only allowed one ticket per order then there will not be an option to select more than one.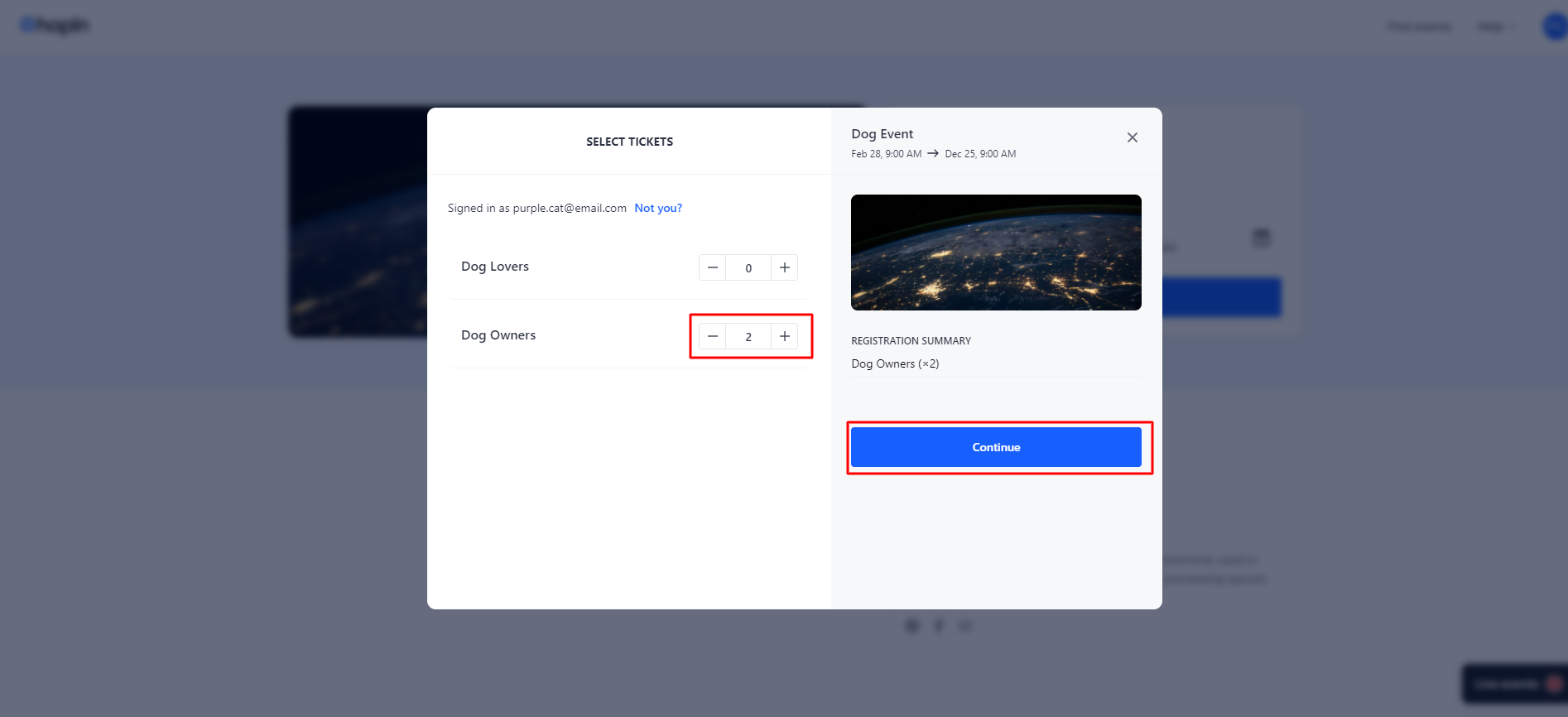 On the next page, fill in the fields for the name(s) and email address(es). If you are signed in, you can click the box at the top to automatically fill in the fields, but you will need to complete the information for anyone else you are claiming tickets for. Make sure you fill in the correct email address! Click Continue when you're ready.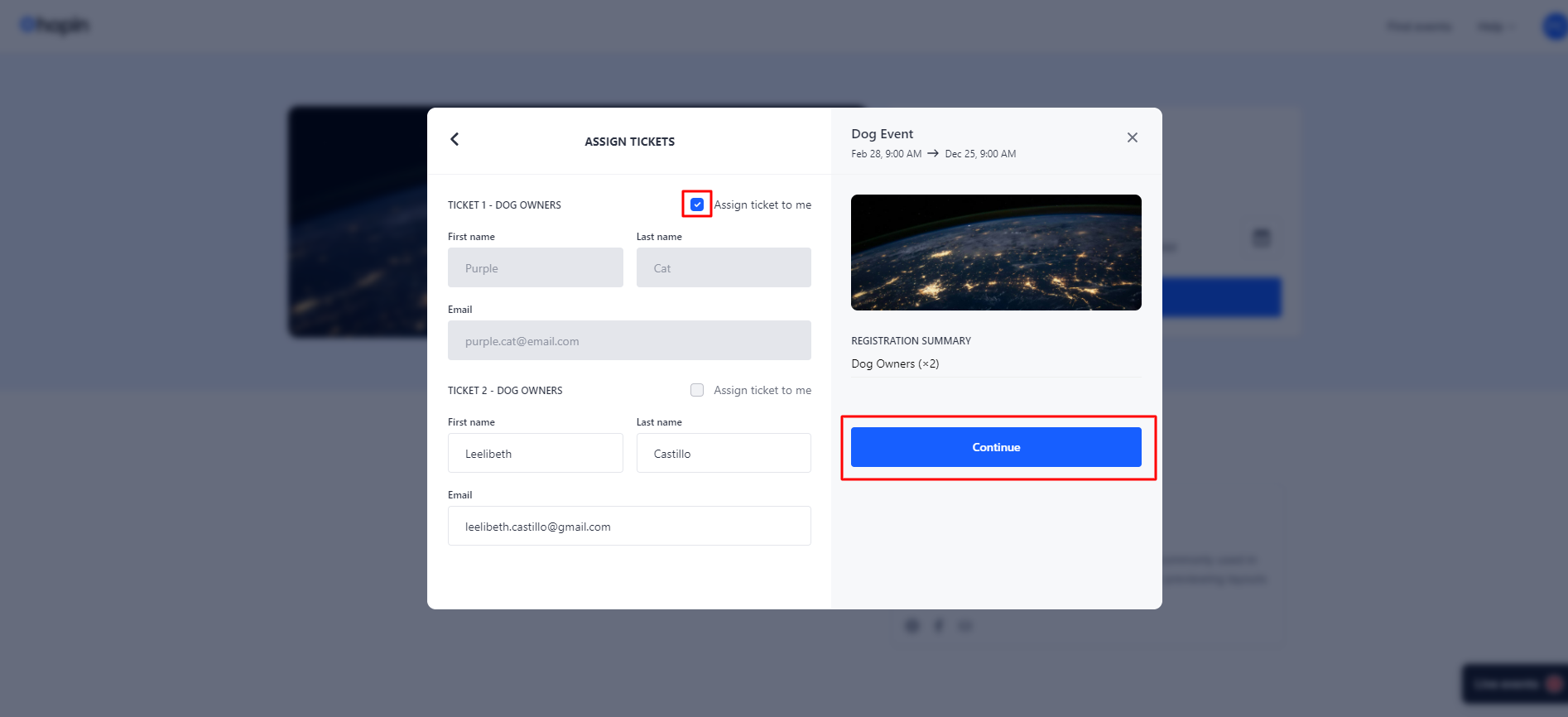 Once completed, you will see another page to confirm the tickets and the emails they are being sent to.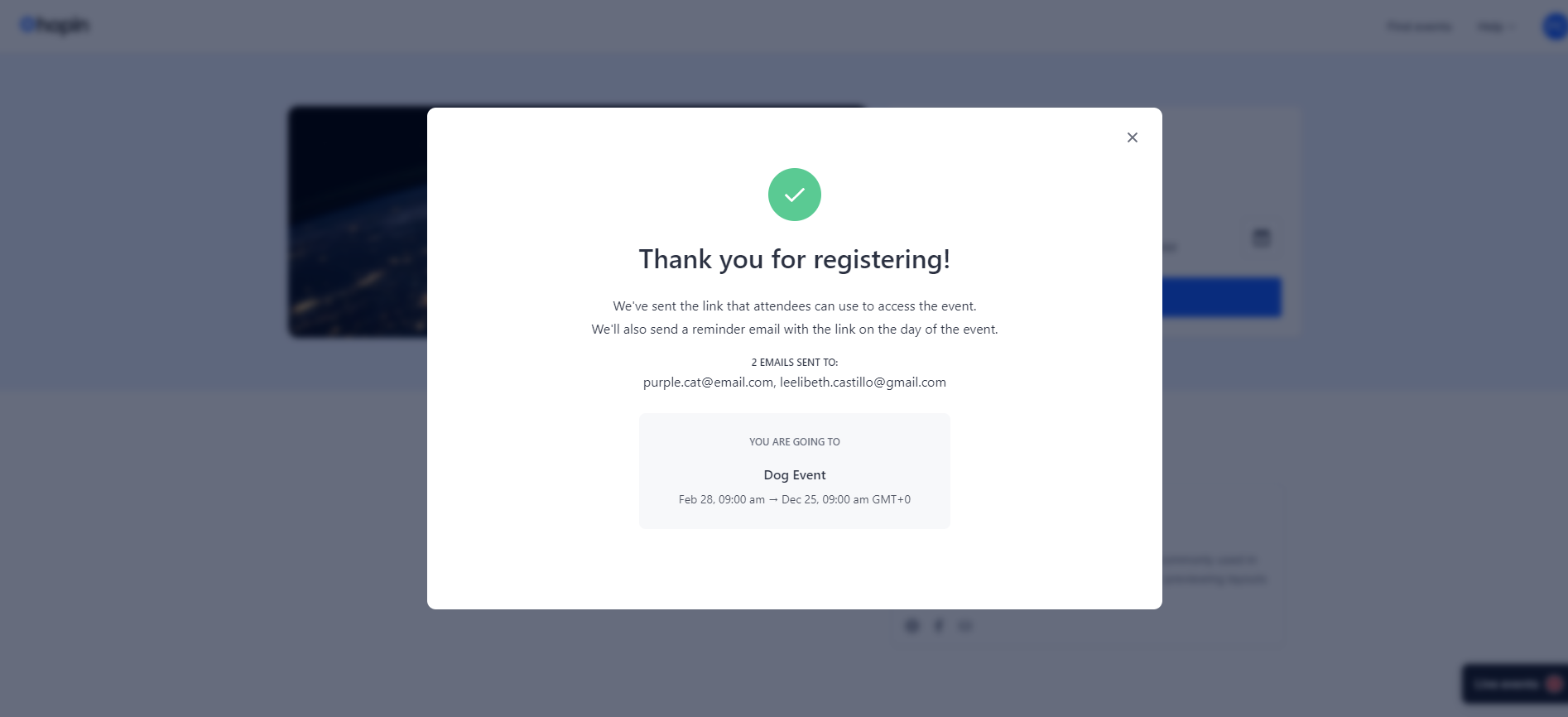 Head over to your mailbox to find your order confirmation email. It will include the event details and the link to enter the event. If you access event before the start time, you will be taken to the waiting room of the event. If Early Access is enabled, you'll be also able to add scheduled items to your agenda and schedule 1:1 meetings with other participant.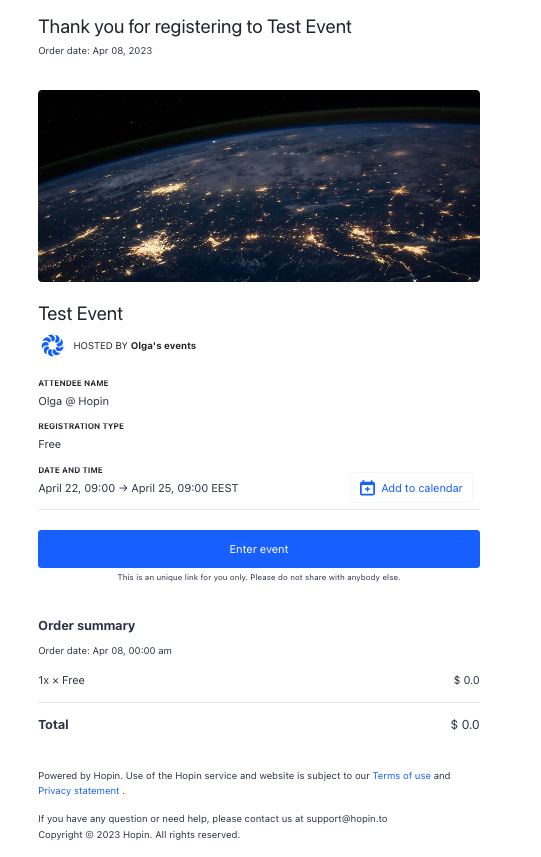 Joining or Registering for a Live Event
When you go to the registration page of a live event, depending on its design, you will see two options: Register and Join event.

Join Event
If you're signed in into your Hopin account, clicking Enter event will bring you directly to the event. If you're not signed in, click Join Event, depending on the design of the registration page, you'll be asked either to sign in or you'll see the option Send me my access link.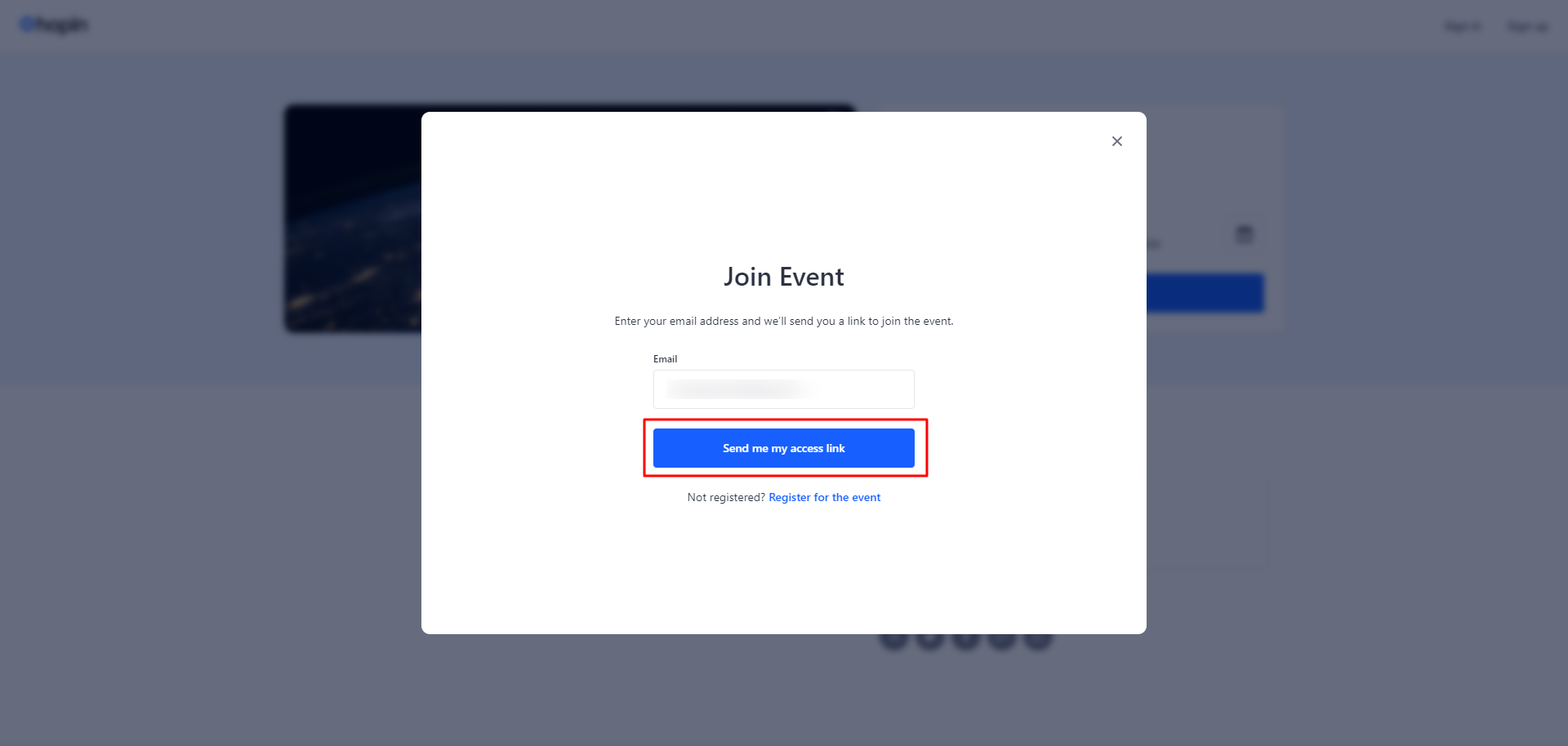 Next you will see the following message. However, it refers to the confirmation email that have been sent to you at the time of registration. You will need to search your inbox or spam folder for emails related to the event to find your original registration email.
If you cannot find this email, you may want to Sign in to your Hopin account to join the event. Alternatively, you may want to Register for the event if you are not sure if you have already registered.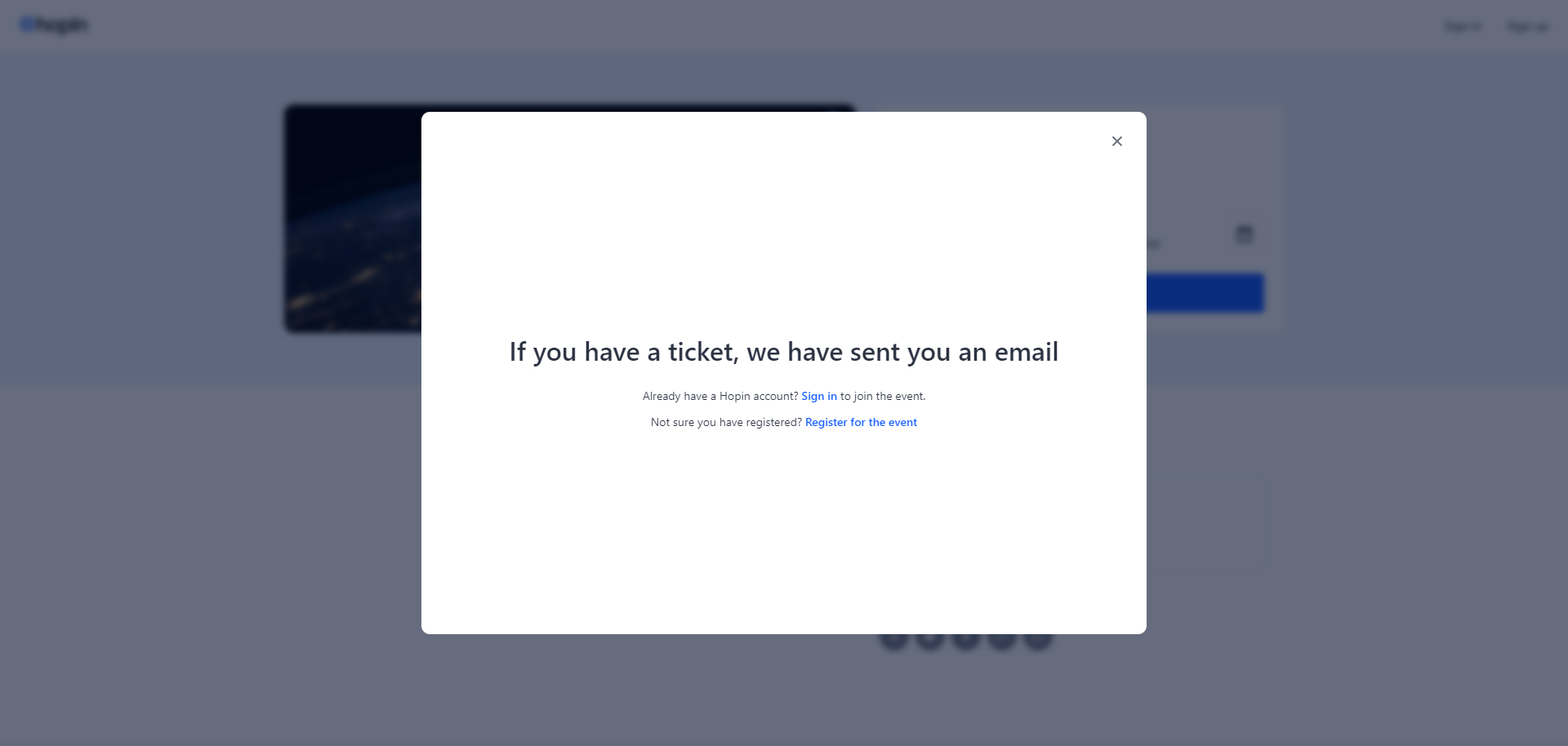 Register
If you haven't registered yet, you can click Register for the event and you will be prompted to fill in your first and last name and your email address. Here, you can also click Sign in if you already have a Hopin account.
Once you have filled in the details, click Register.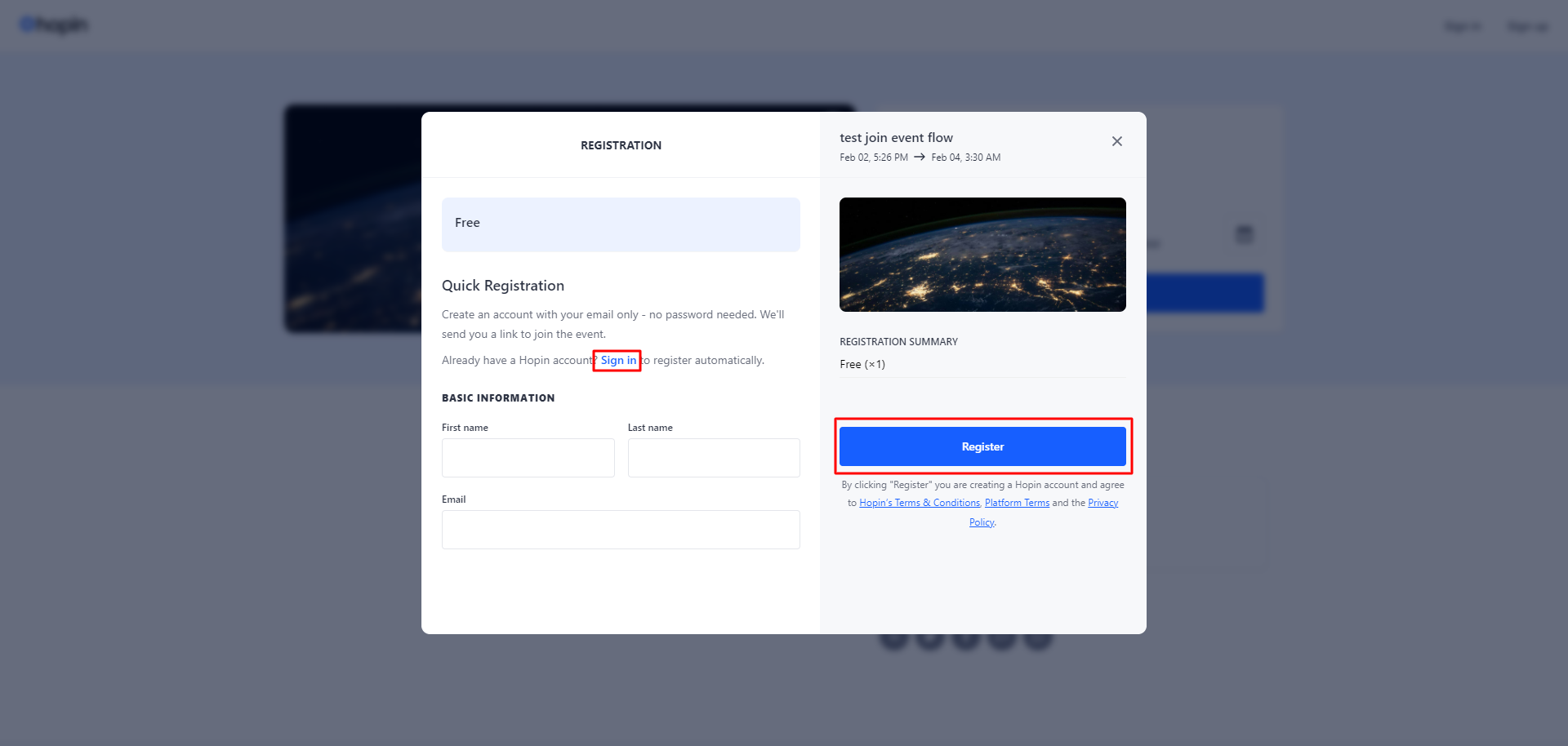 Head over to your mailbox to find your order confirmation email. It will include the event details and the link to enter the event.