Using a One Time Password to log into your RingCentral Events account means that instead of setting a password that you will enter each time you log in, a new passcode will be generated and emailed to you every time you want to access your account.
Due to the fact that a One Time Password will change with each login attempt, it drastically reduces the risk of your account being compromised.
Note: there is currently no way for you to change your account from using One Time Passwords to a normal password.
Signing up for the first time
When you first sign up to a RingCentral Events account you will need to input an email address and click Continue.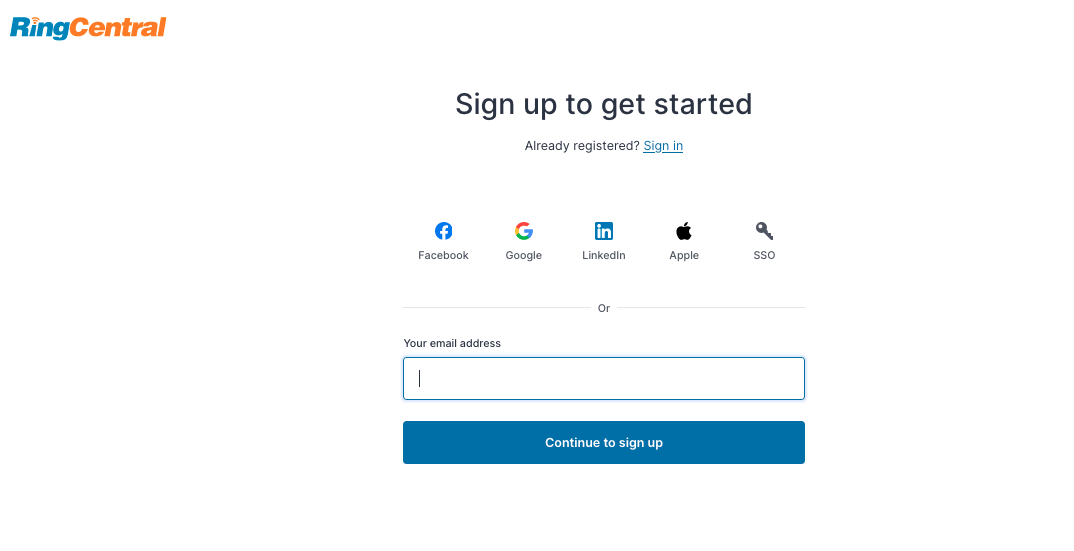 Note: This email address must not be linked to an existing RingCentral Events account. 
Click the box labelled "Sign in using a single-use code emailed to you" and you will notice that the password field disappears, leaving you to enter your first and last name. Once you have filled in the information, click Sign up.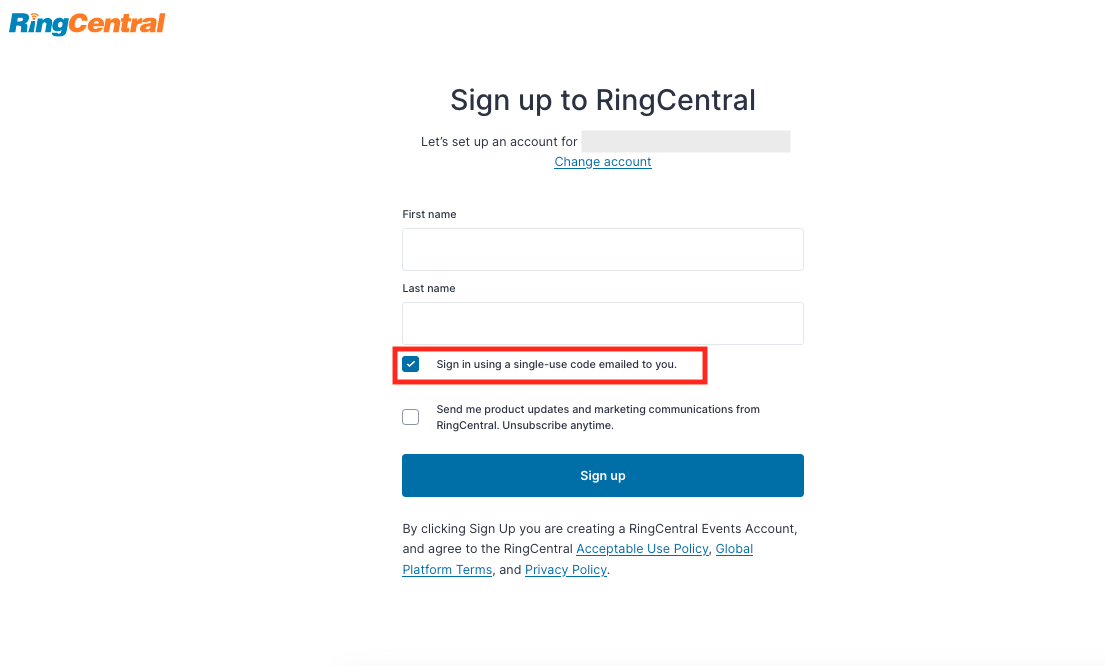 You'll be directed to a new page which will ask you to enter a code to verify your account.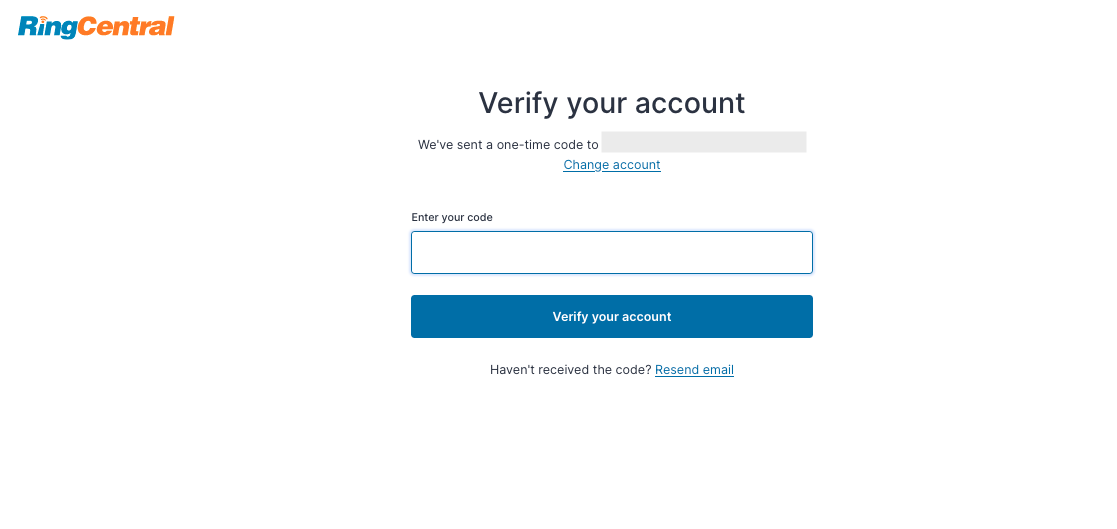 To get this code, open a new tab in your browser and go to your email. Look for an email with the subject "Confirm your RingCentral Events account". Inside, you will find a 6-character code.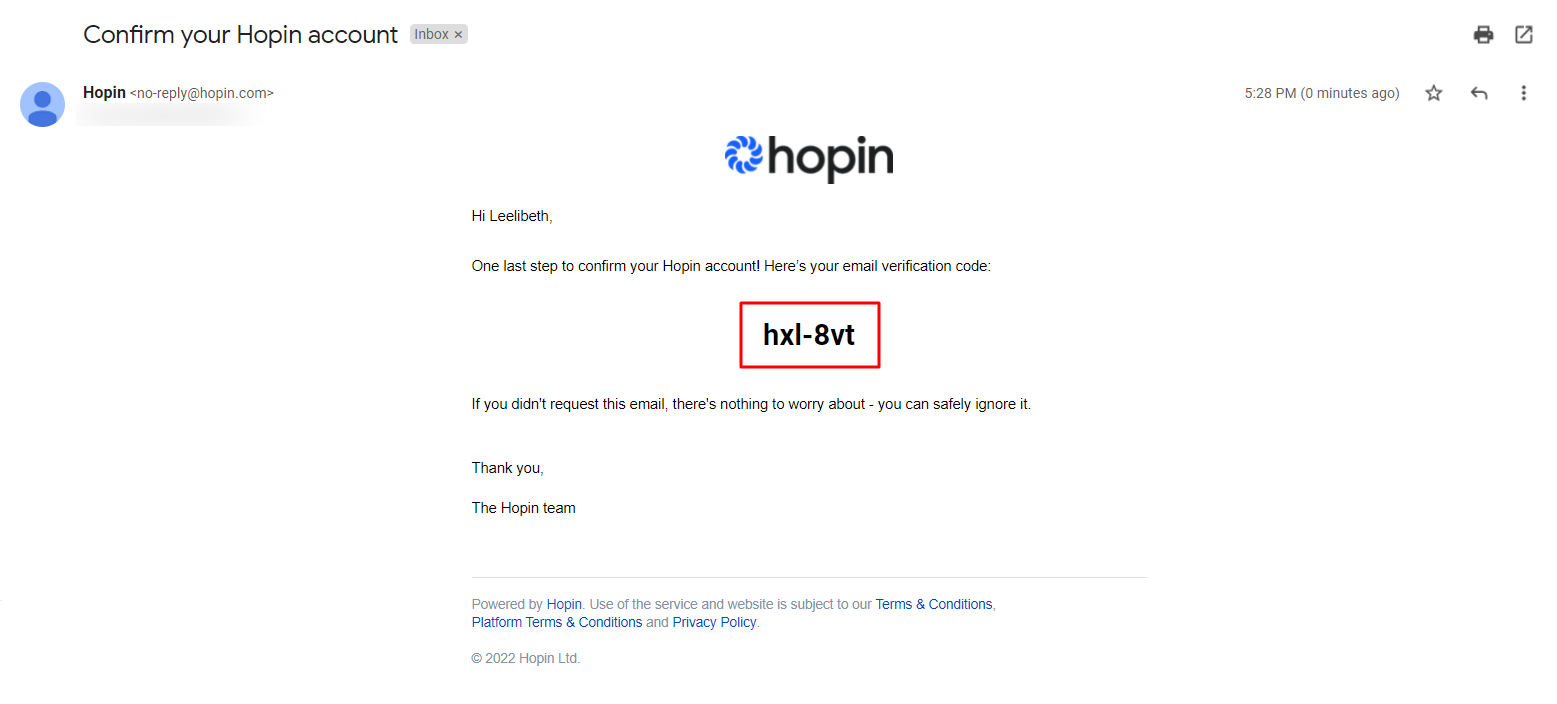 Copy this code, or make a note of it, and navigate back to your RingCentral Events tab. Here, you can paste the code into the field and click Verify your account.
Note: Codes expire after 15 minutes. If you do not use the code within this time frame, you will need to generate a new one. 
Once you have input the code, you will be taken to the RingCentral Events onboarding page where you can edit your details and settings. 
Signing in again 
Once you log out, you will need to sign in again by generating another OTP. This time, make sure you use the same email address and click Continue.
The next page will ask for another code so that you can Sign in. 
Once again, you will find your code within your email but this time the subject line will be "Your account access code". Copy the code and head back over to your RingCentral Events tab.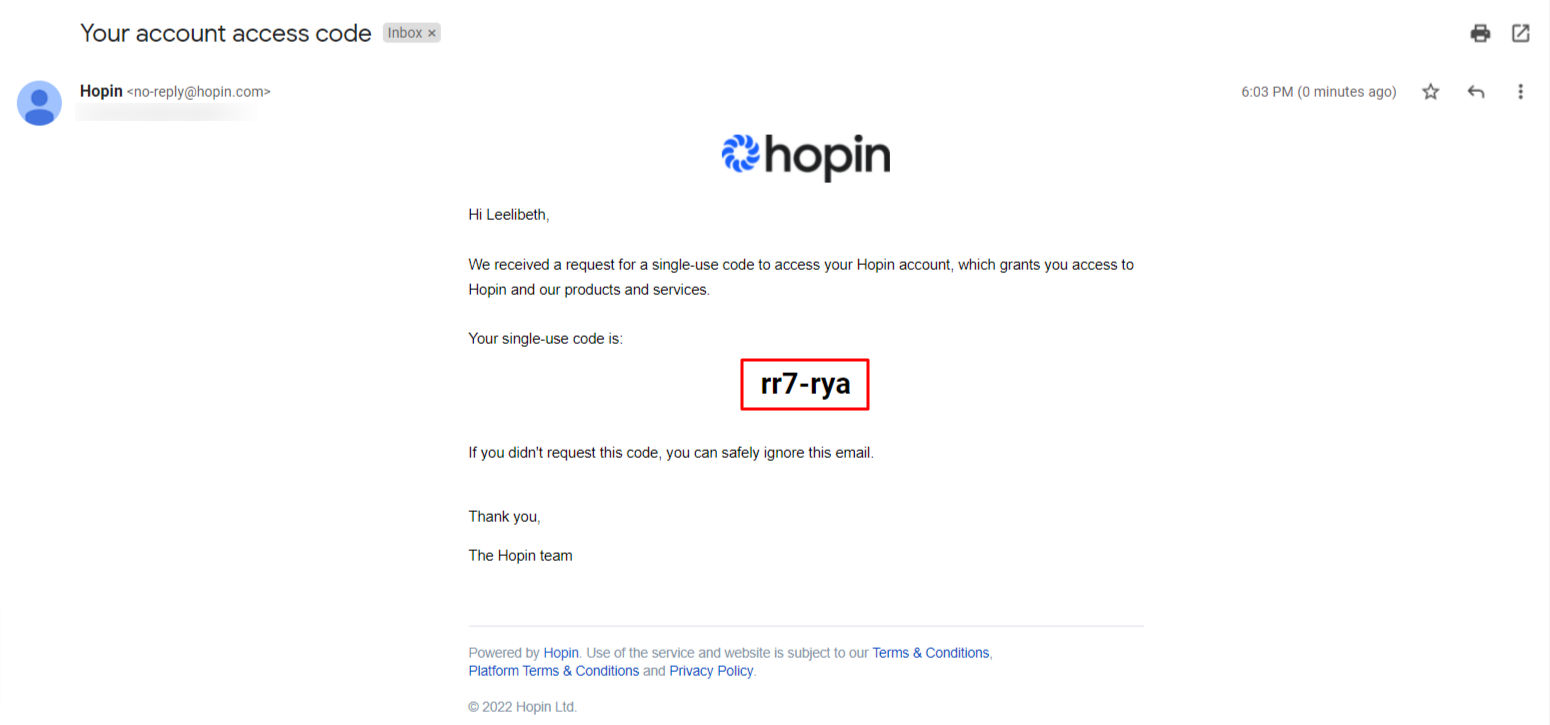 Paste the code from the email into the field and click Sign in. 
And that is how you can utilize the One Time Passcodes to access your RingCentral Events account!