Closed Captions is a great feature that will make your event more accessible to all. While Closed Captions are automatically available to your attendees within Sessions, you can disable and enable it back for Stages in the Event Dashboard. 
While Closed Captions are enabled for the Stage by default, you will be able to disable them for individual Stages as part of the setup. 
Head to your Event Dashboard > Venue > Stage/s and take a look at the Stages you have created. Each Stage will have a small CC icon next to the name of the Stream Provider it has set up. If Closed Captions is not enabled on the Stage, this icon will have a red line through it. 
To manage Closed Captions within a stage, click Edit.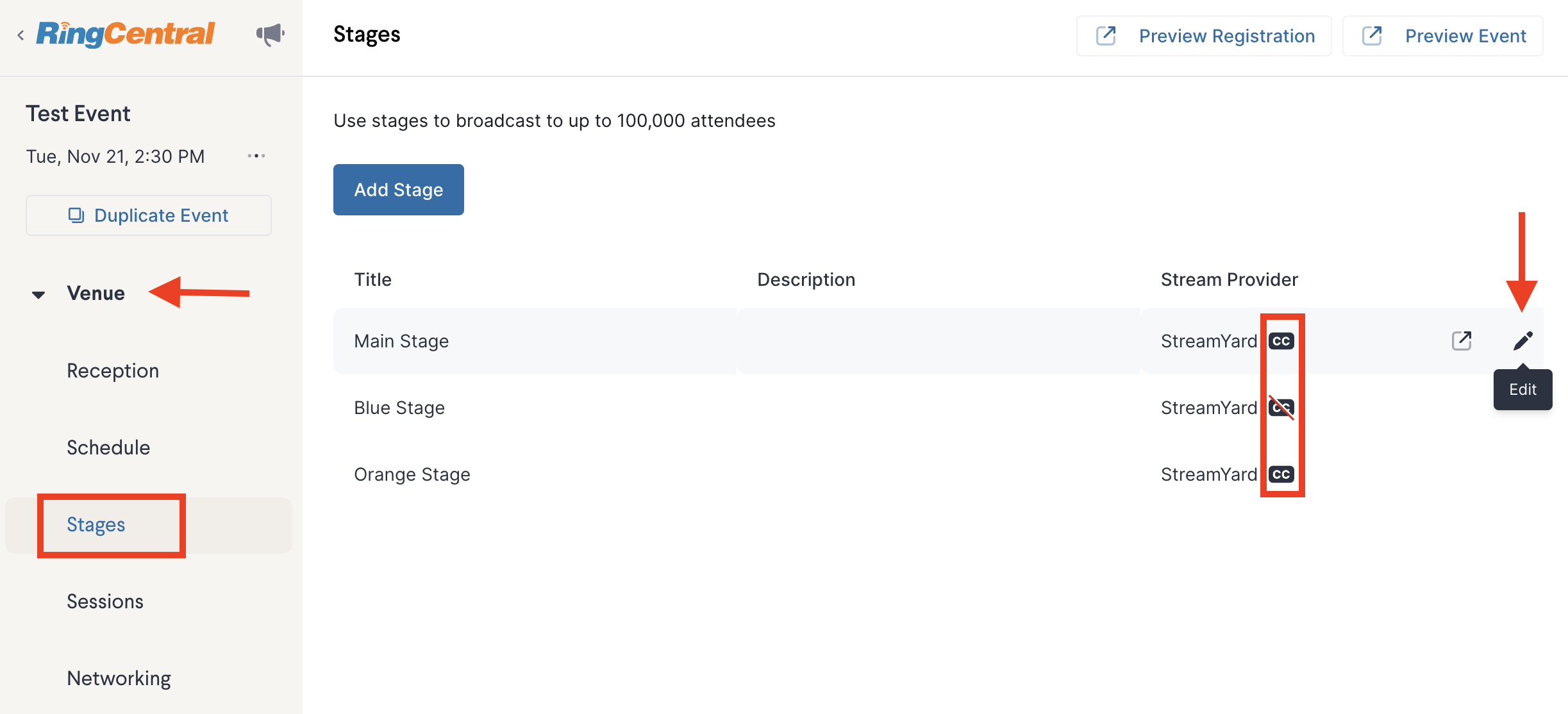 Once you are in the Stage settings, scroll down to the heading called "Live closed captioning" and untick the box. Don't forget to hit Save.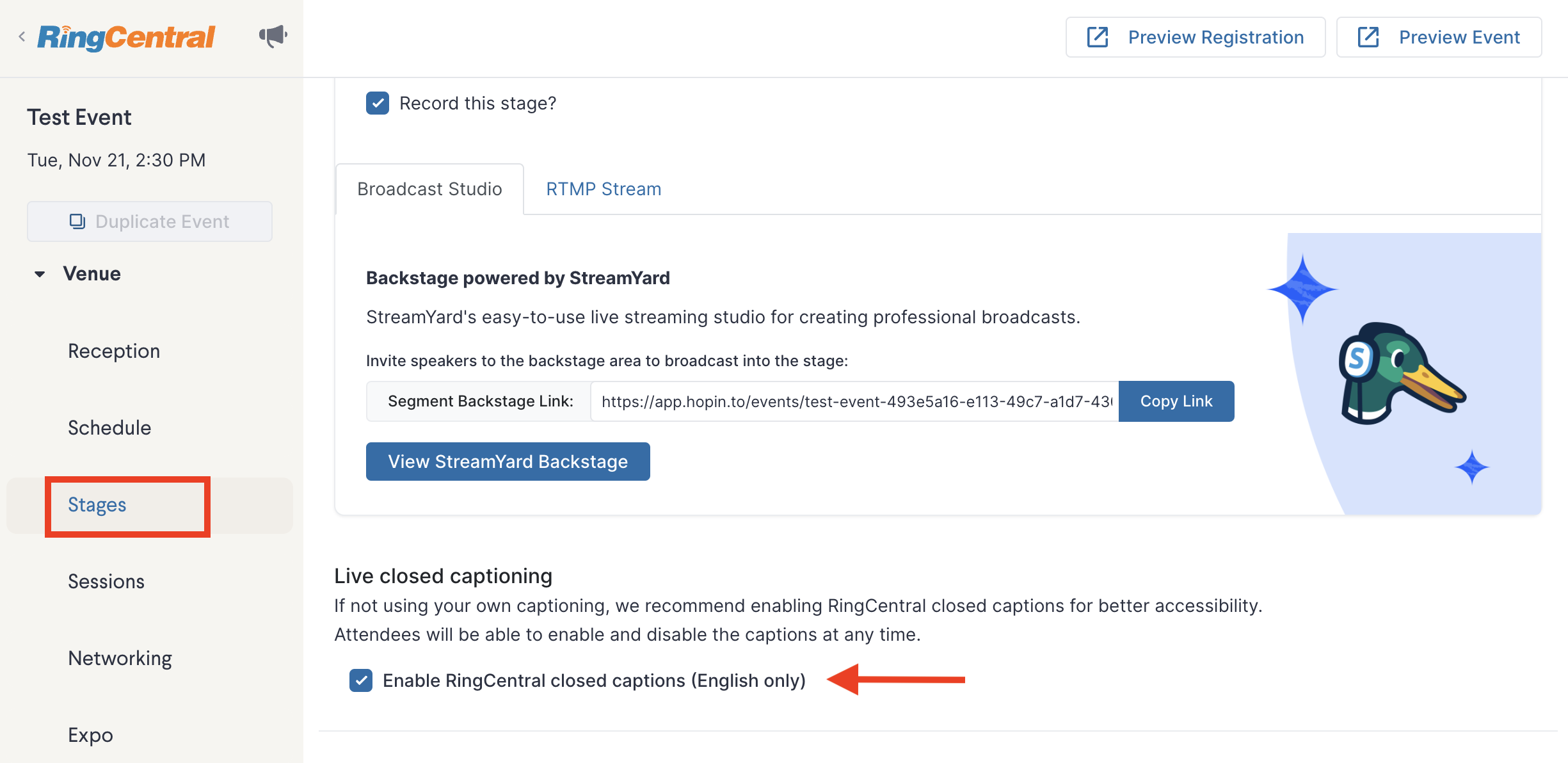 If you turn this feature on/off in the middle of a live Stage segment, any attendees within the Stage area will see a notification to say that Closed Captions have been enabled/disabled. 
Once on, the attendees will see the CC button at the bottom of the video feed.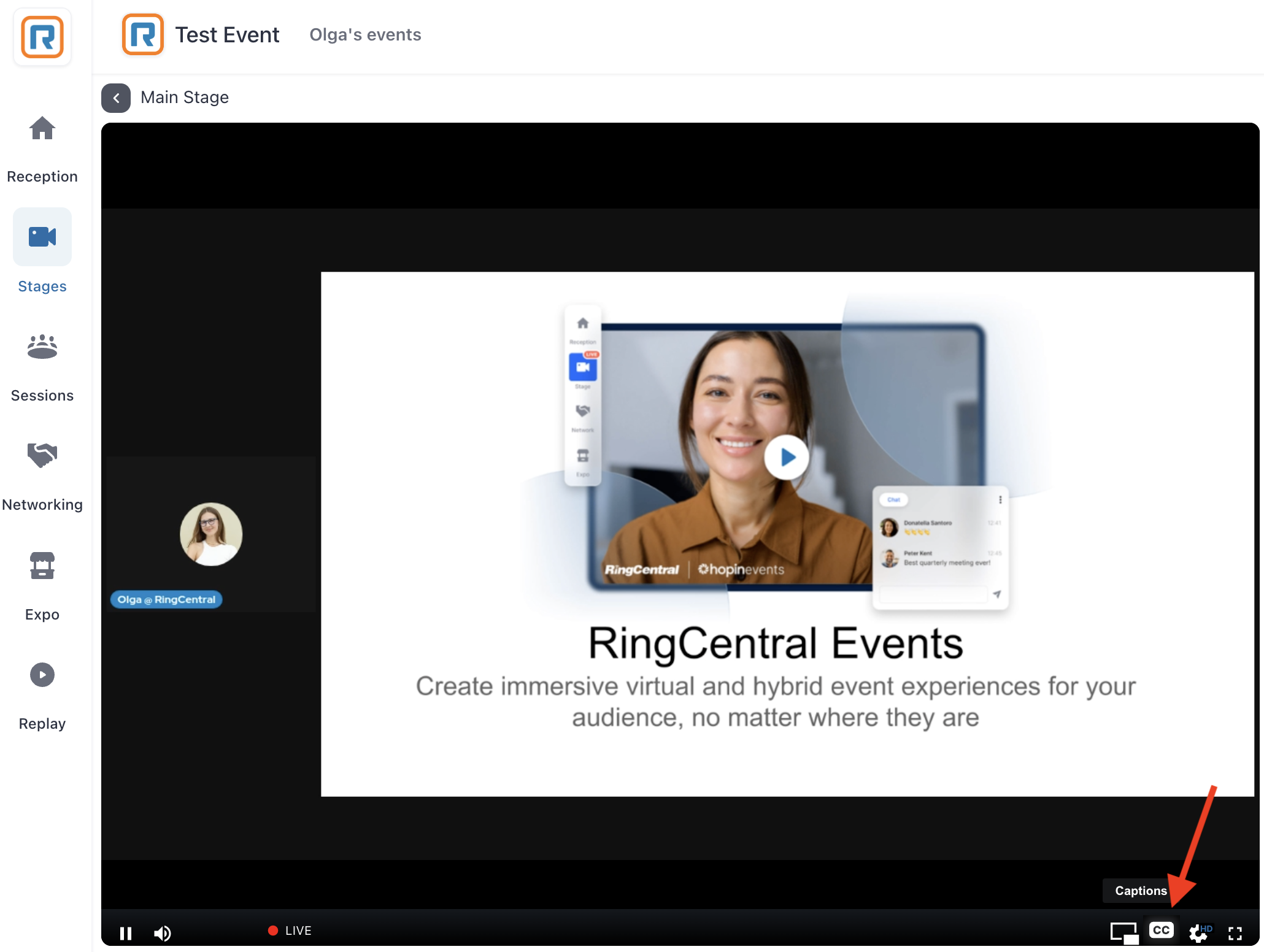 Known limitations of Closed Captions within Stages
Please keep in mind that there are some known limitations of Closed Captions when using them in the Stage areas:
They do not function in full screen mode
Not available in Firefox or Safari
Not available on the Mobile App
It will not identify who said what, but only what is said

Captions will not be recorded

Captions will only work in English (American, British, and Canadian)
Note: Closed captions is also available for content that is being RTMP streamed into Stage, unlike into a Session room or an Expo booth.
For more information about the attendee experience with Closed Captions, check out this article.
You can use Closed Captions within Sessions, Expo Booths and Networking area too!