When you record segments of your event, you can also edit them so you can add a specific section or sections of the recording to your Replay tab for attendees to view. On RingCentral, these edited recordings are called Cuts.
To create Cuts, head to your Event Dashboard > Recordings page (if your event is live, go to the More > Recordings tab) and find the recording that you would like to edit from the Original Recordings tab. Click on the recording to open it up.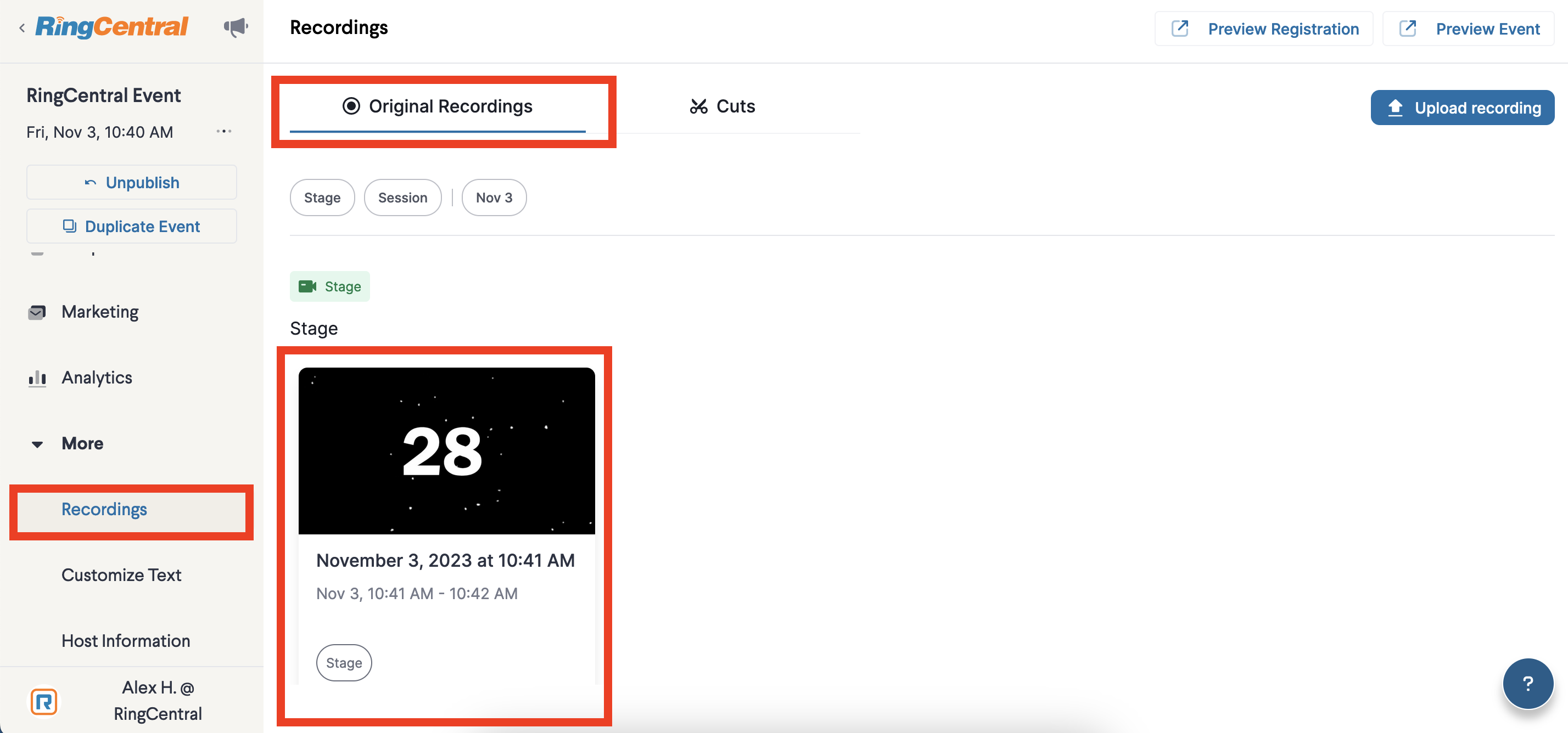 Then select the scissor icon for Create cuts. This will allow you to create a new cut from the original recording. It will not change the original recording, which will be retained so that you can create multiple cuts from the same original.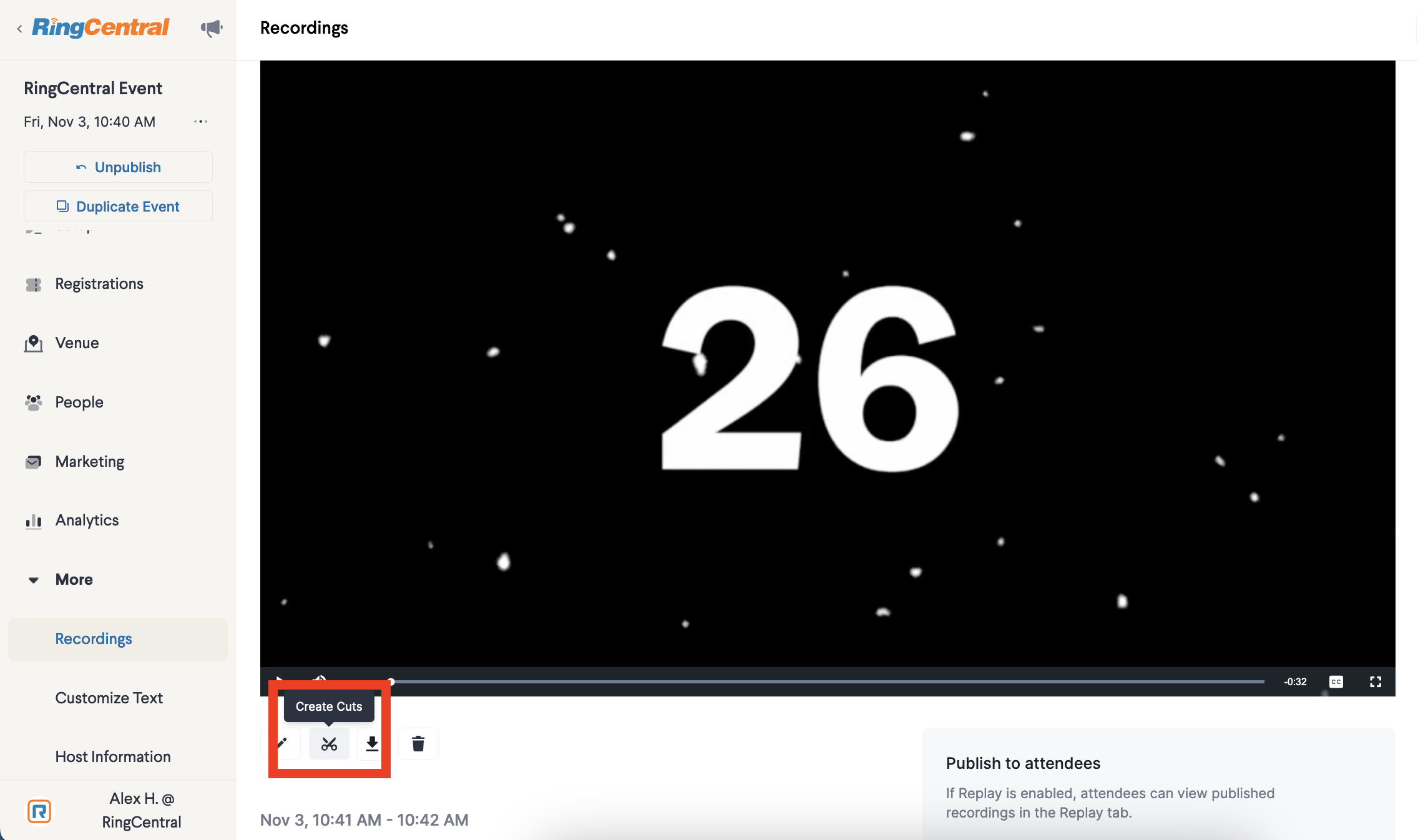 Once opened, select + Add Cut to create a new cut from the original.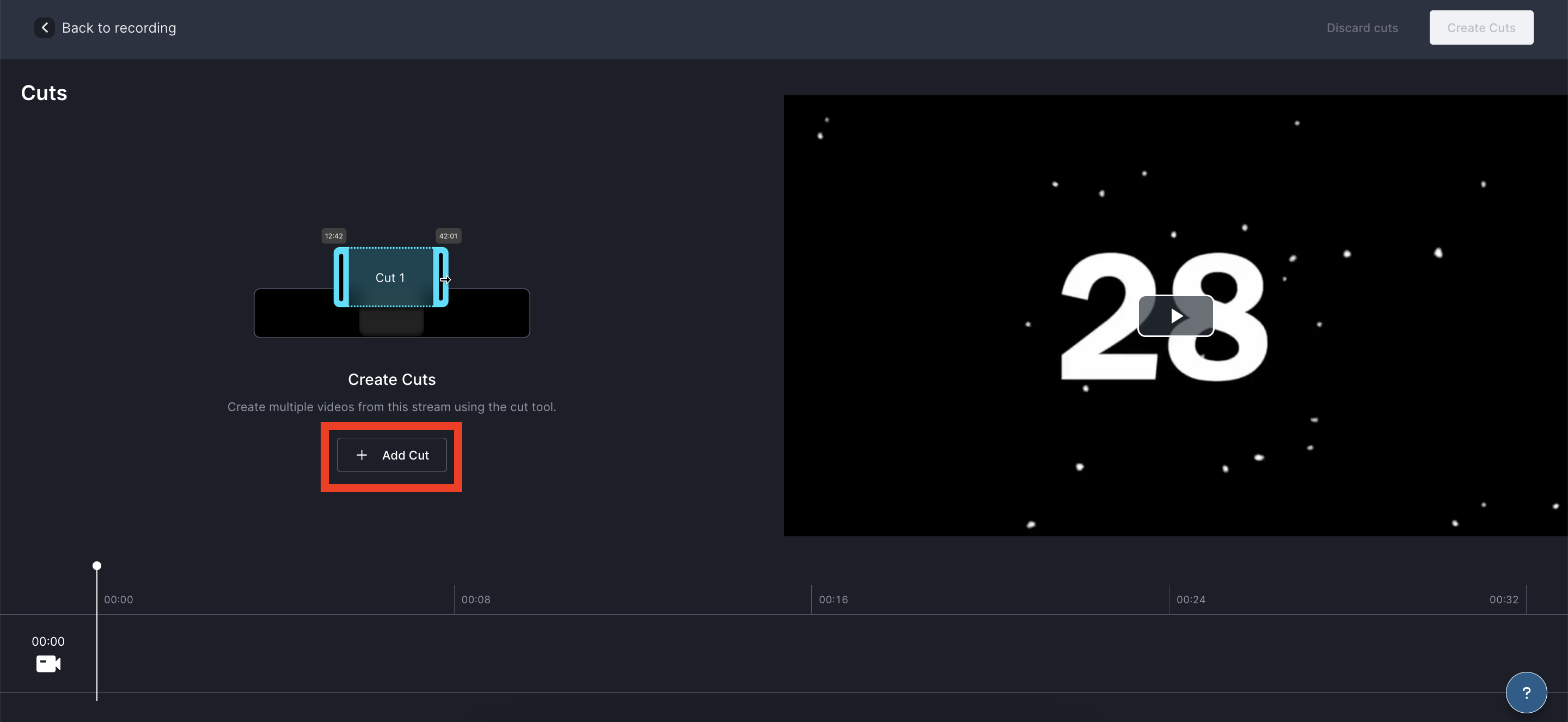 Once selected, a timeline will appear below the video. You can change the start and end times of the Cut by either grabbing and adjusting the ends of the timeline at the bottom of the screen, or by entering the precise timings into the cuts summary in the top left area.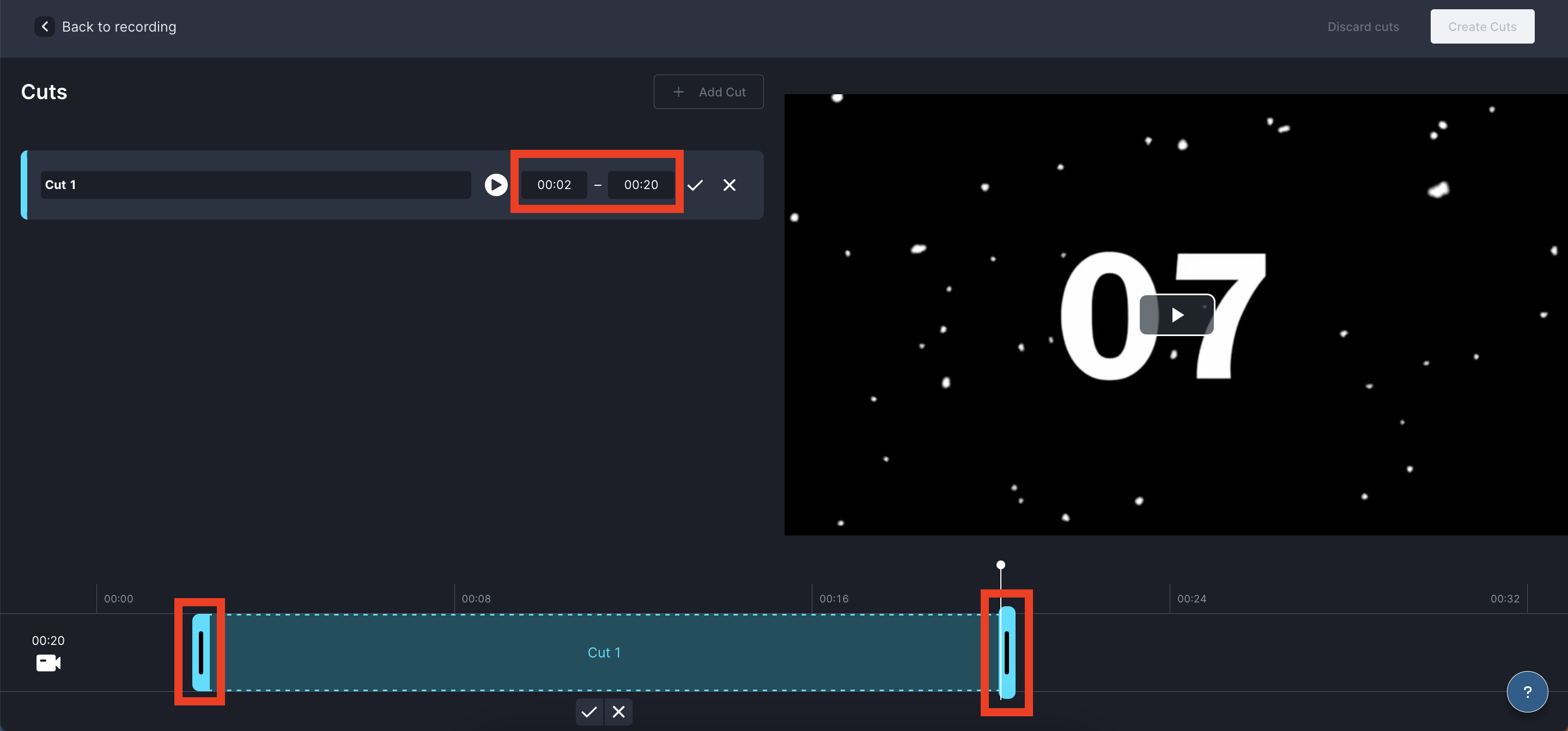 If you want to start again, click the X icon and the cut will be deleted. Once you are happy with the Cut, select the check mark icon and the cut will be confirmed.

Note that this does not yet mean it is saved, as you need to also select Create Cuts in the top right hand corner of the screen to finalize the edits.
To add another Cut, repeat the process. Select + Add Cut and then stretch the Cut to the right start and end time.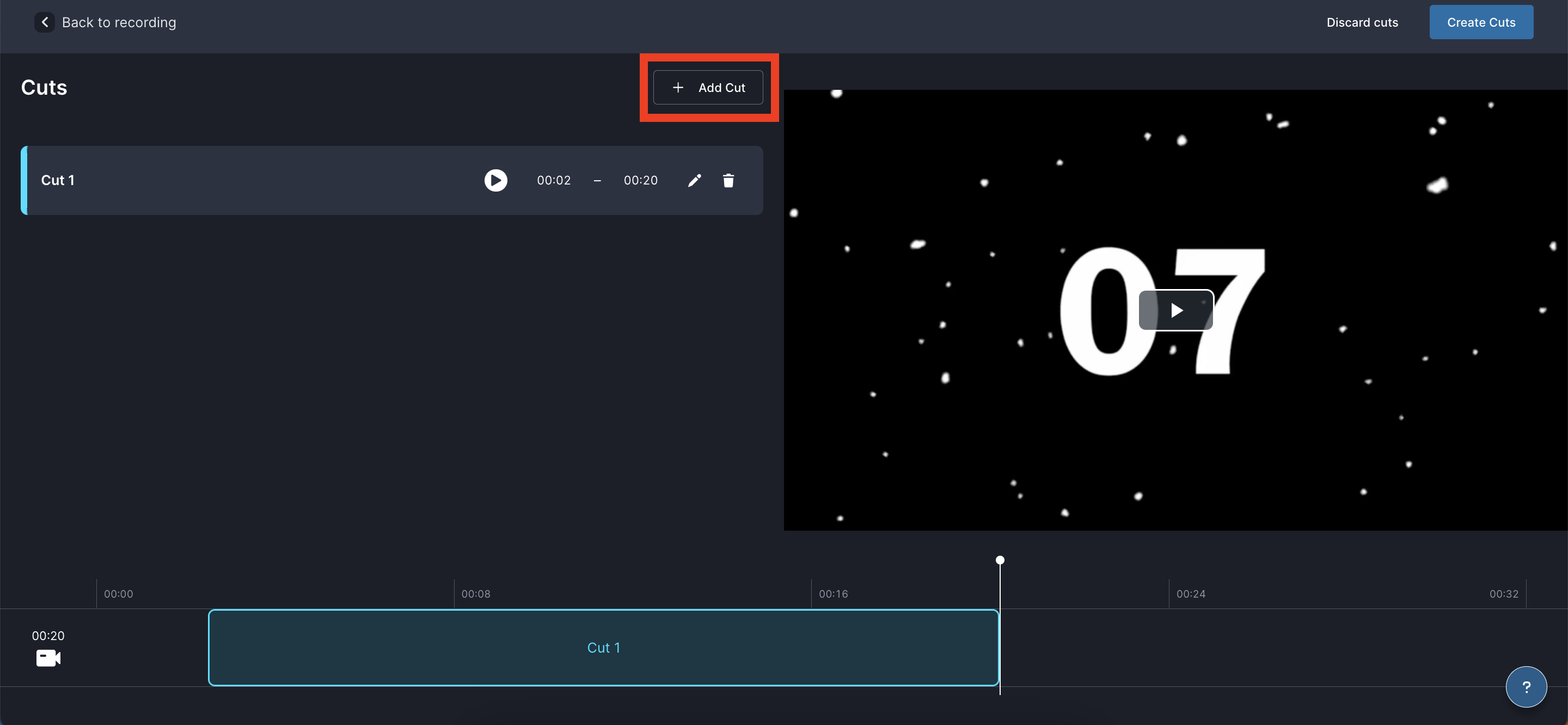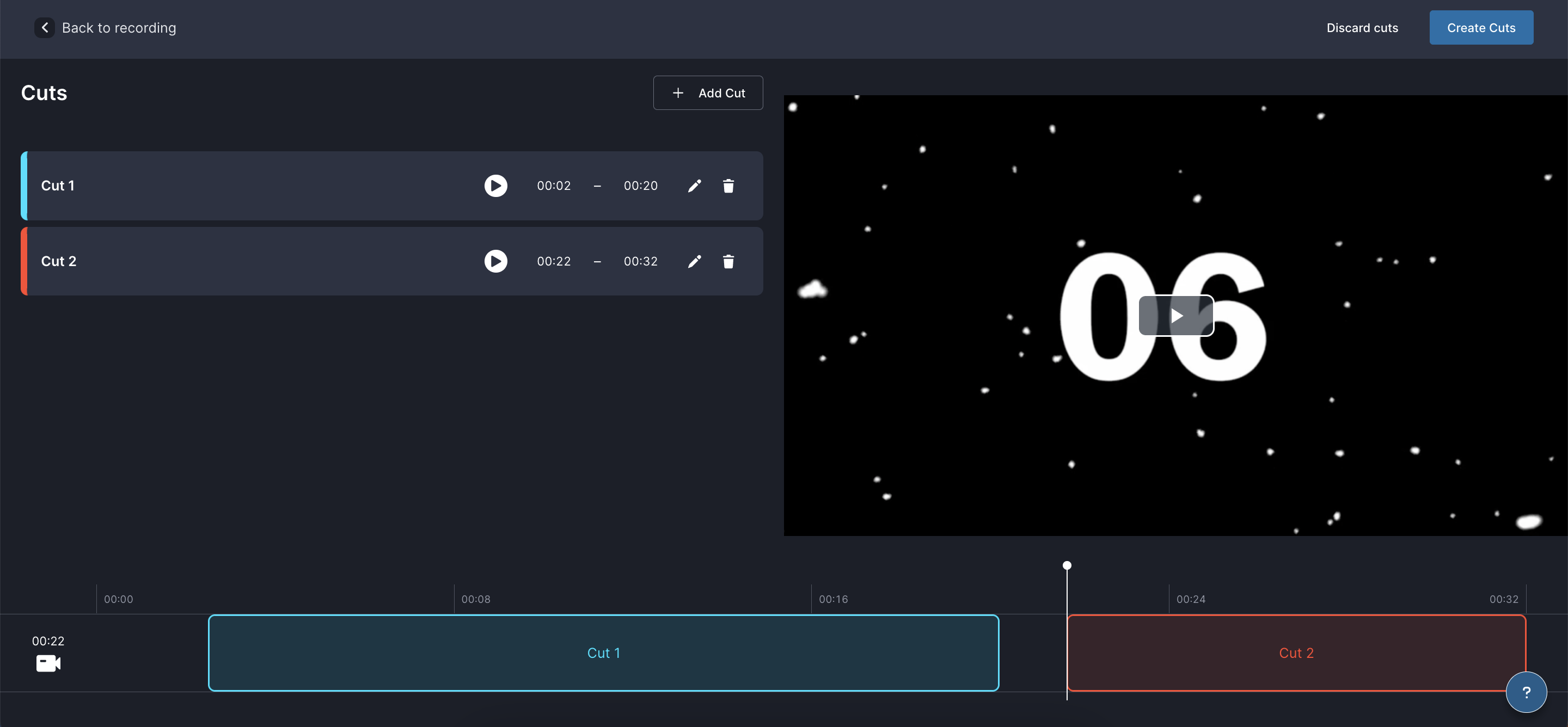 Once you have created all the Cuts that you want, select Create Cuts in the top right corner.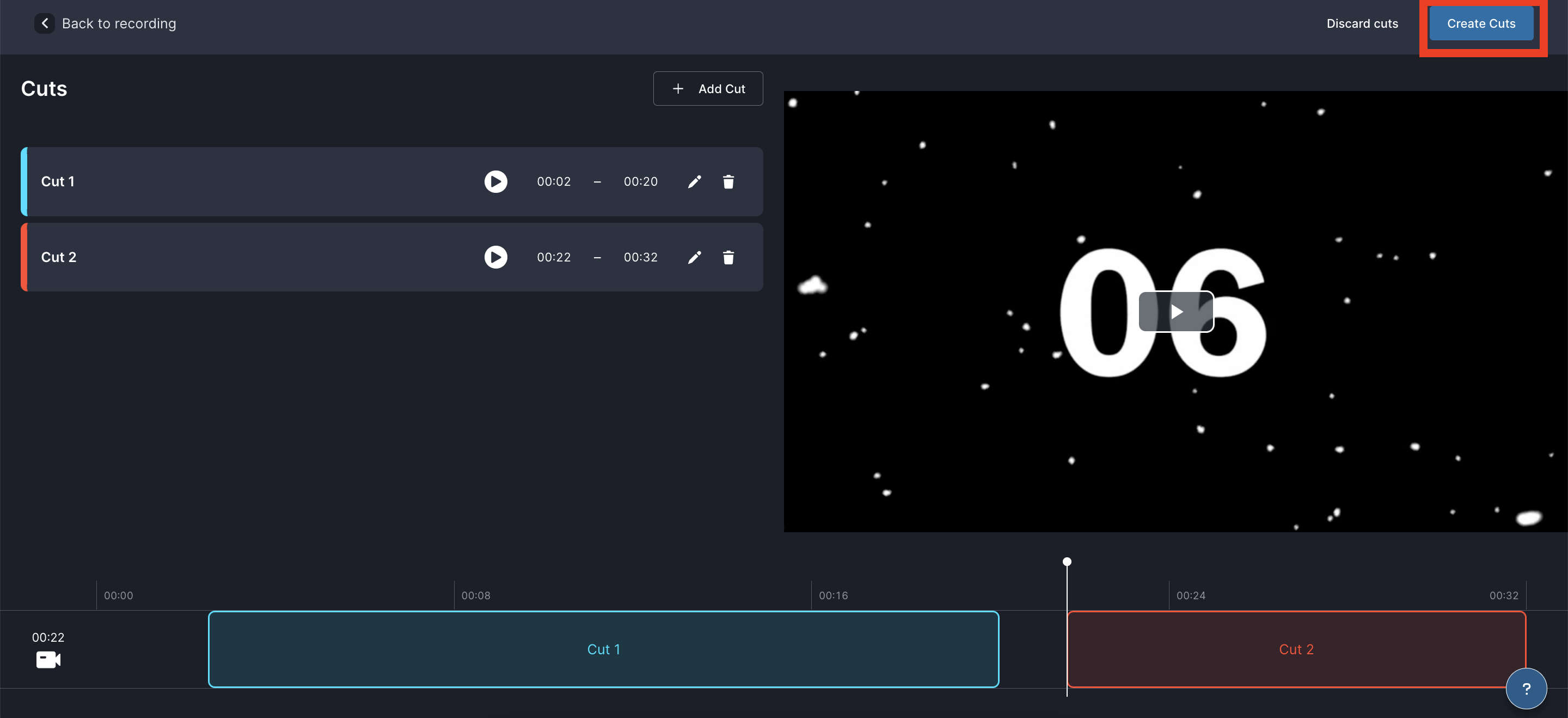 You will see a confirmation screen where you need to select Create.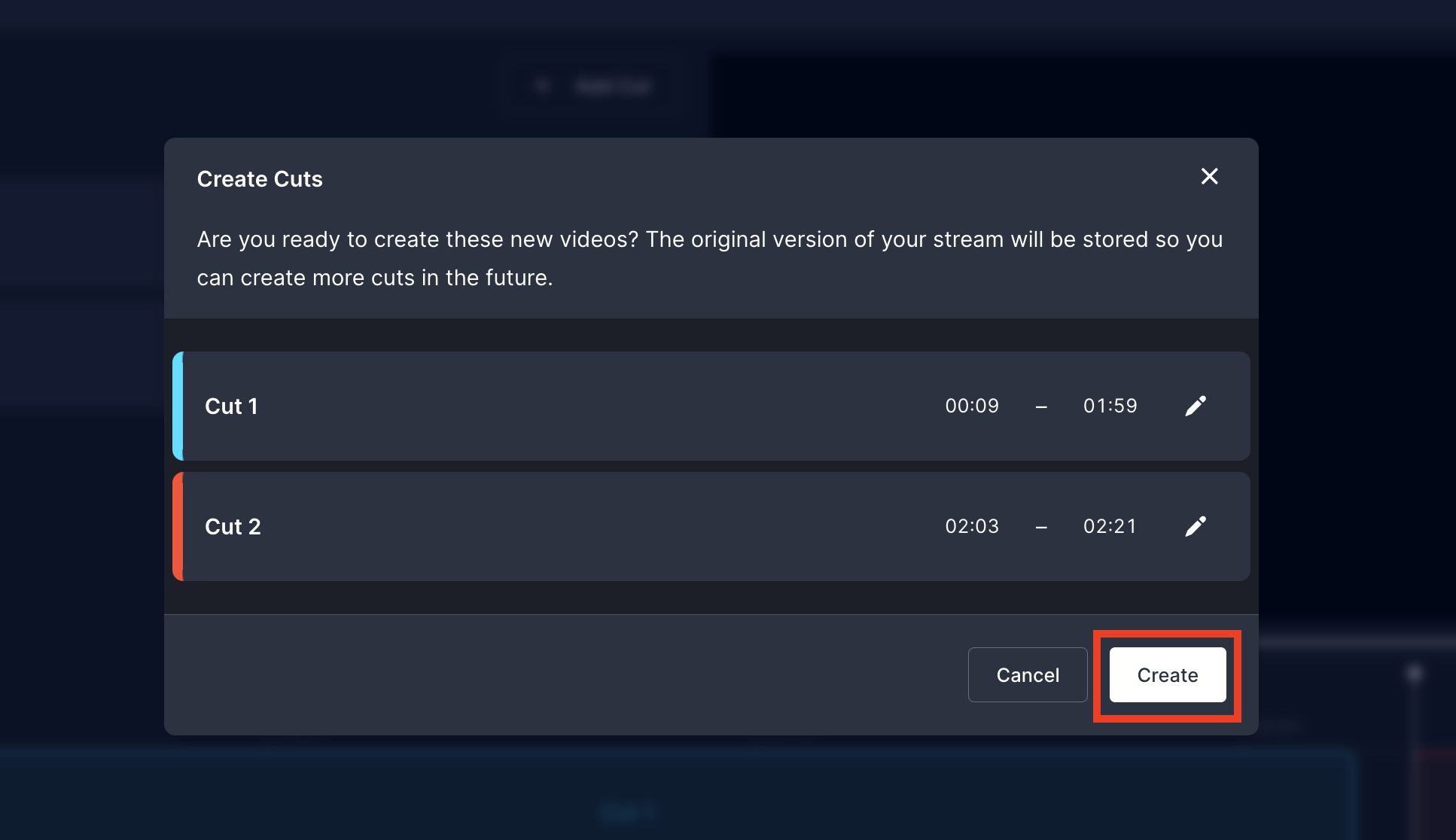 You will then return to the Cuts page where you will see the status of your Cuts (initially they should say Processing). Once processed, you will be able to publish the Cuts to Replay.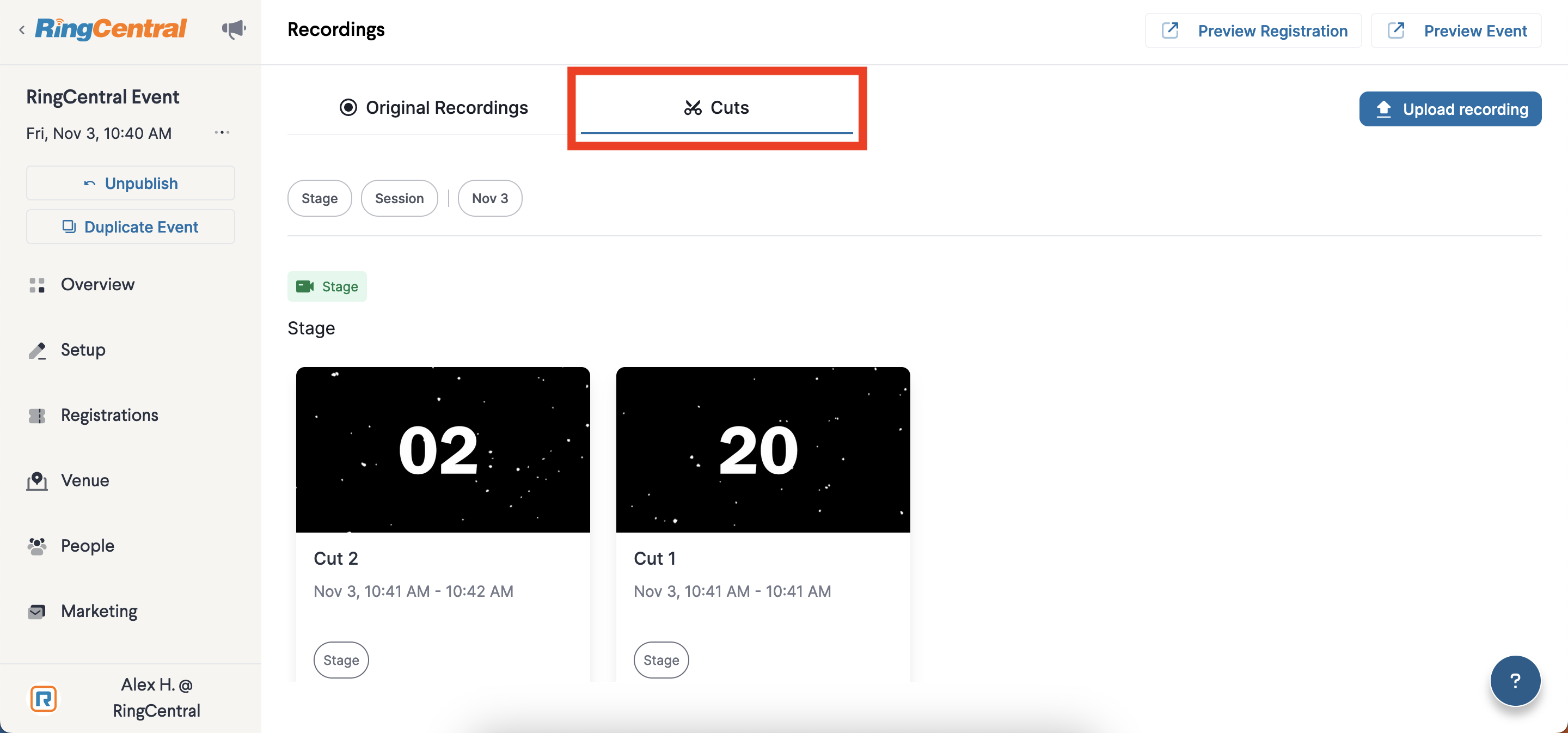 See our guides Making event recordings available to attendees within the event and How to make recordings available after the Event for further instructions. 
FAQs
Can I make further edits to a Cut once I have created it?
No, once a Cut has been created, it cannot be edited. You need to return to the Original Recording and create a new Cut.
Do I need to add captions to my Cuts?
No, captioning will automatically be added to all new Cuts that you create.