As a feature on our Advanced plans, you can set schedule segments as "recommended," which will generate a pop-up on your attendees' screen to help guide them through your event. 
To do this, when setting up your schedule segment, you will see that there are two options under the Attendance section.
Regular (Default): Participation is entirely up to attendees. No notification is shown.
Recommended: Attendees are encouraged to visit this event segment via a notification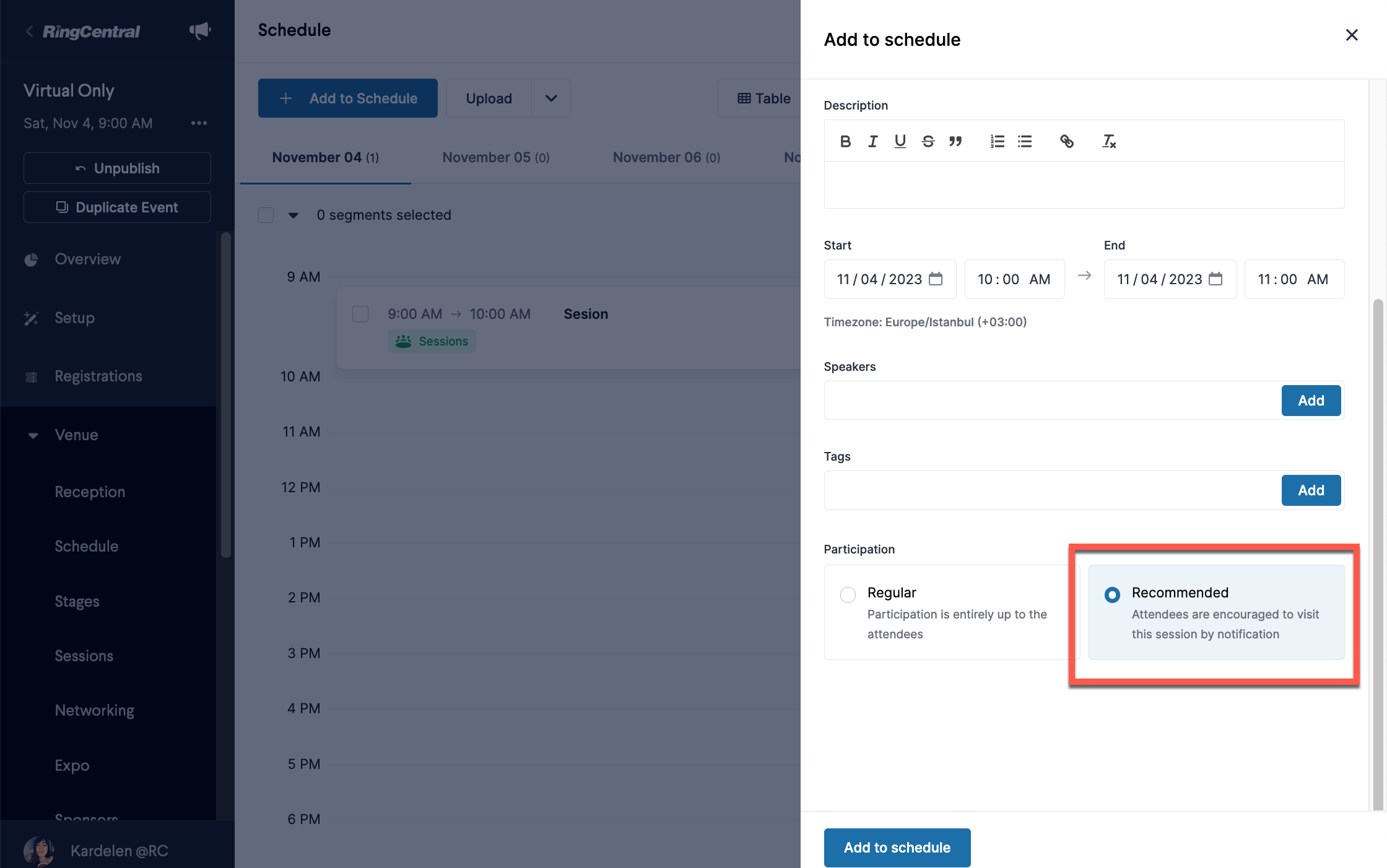 If Recommended is selected, a small "recommended" tag will be displayed on the specific schedule segments to help attendees plan their day.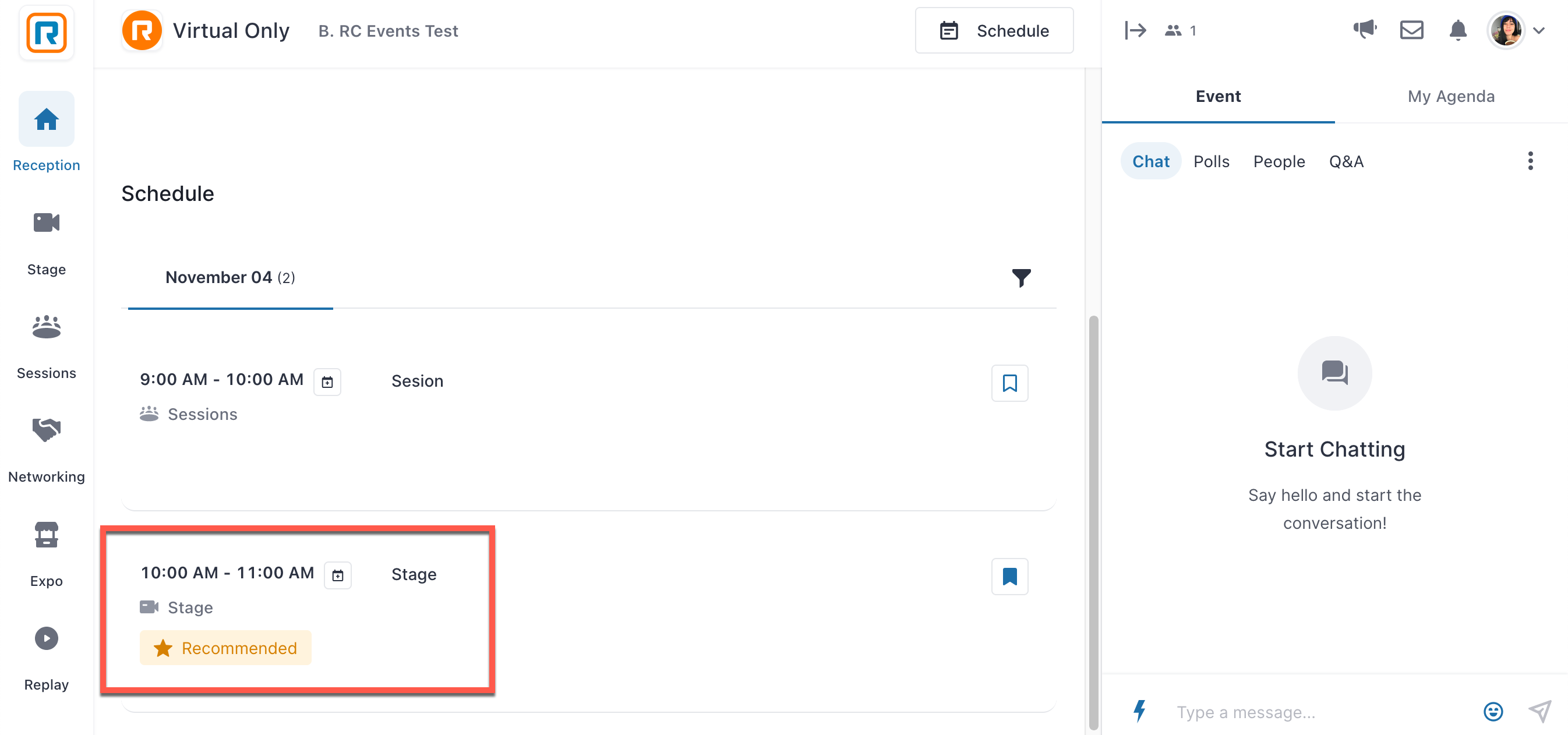 Note: You cannot create two recommended schedule segments to occur at the same time.
Attendee experience
One minute before the recommended segment is due to begin (or upon entering an event if the Recommended segment is live), the attendees will see a pop-up to guide them to the scheduled segment.
By clicking Join now they will be taken directly to the specified area of the event, however, if they choose to click No, thanks they will not be affected and will remain in the area of the event they were in. 
Any recommended segments will automatically be added to My Agenda for all attendees. 

Note: For regular scheduled segments, attendees won't get notifications about them and will see all scheduled segments as usual.
Organizers are whitelisted from any 'Recommended' schedule segments and will not see the notification in the attendee view inside the event.