The Event Chat report will provide a log of all of the chat messages sent in different areas of your event. 
To download the report go to Event Dashboard > Analytics > Reports and find the Event Chat Report. Clicking Generate will open a dropdown list where you can choose to download the chat for the event or for each individual booth, session, stage or backstage.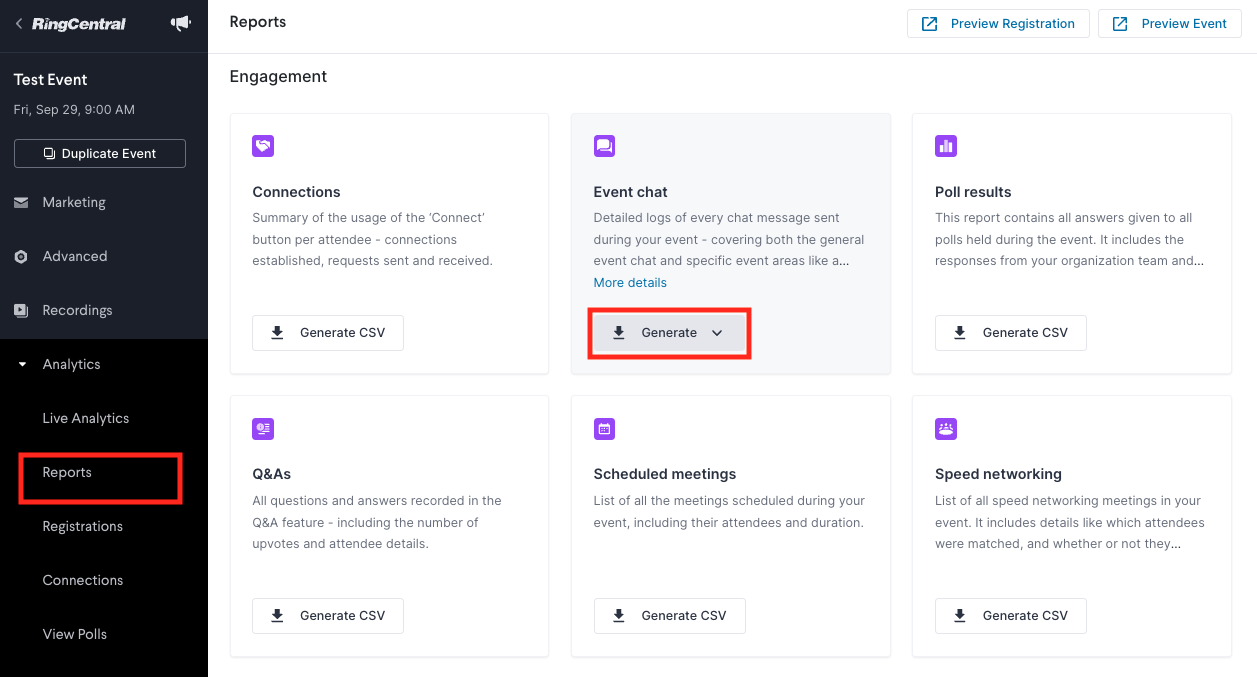 Once you have generated the report, you will see the Download CSV button. Clicking on this will download the report in the CSV format to your computer. 

Alternatively, go to the Download history tab and you should see your report at the top of the list. Hover over the report and the Download button will appear. Clicking on this will download the report to your computer. 

Each Chat report will include the same information type, no matter which event area it is for.
The Event Chat report should look something like this: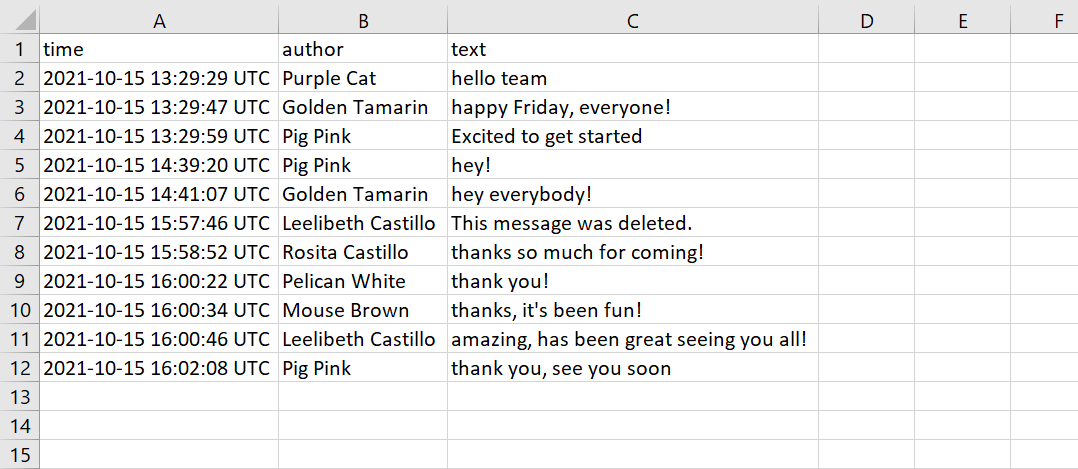 Time: the time at which the message was sent.
Author: the attendee who sent the message.
Text: what the chat message said. If a message was deleted by the organizer, this will read "This message was deleted." 
Important notes:
You cannot download a report that includes all of the chat messages in all of the event areas; you will have to download a report for each individually. 
Some analytics may be affected if Attendees and Organizers are using ad blockers.
Messages from organization team members and Expo Booth exhibitors are included. However, private conversations between attendees cannot be downloaded.
At this time, Session Breakout Room and Backstage chats are not included in the Event Chat Report.
Additionally, threaded replies to chats are not included, only the main chats.