The Connections report provides the number of participations in networking, as well as the number of connections requested, received and made. 
Note: Connections with organization Organization Team Members and Expo Booth Exhibitors are included.
To download the report, go to your Event Dashboard > Analytics > Reports page, find the Connections Report and click Generate CSV.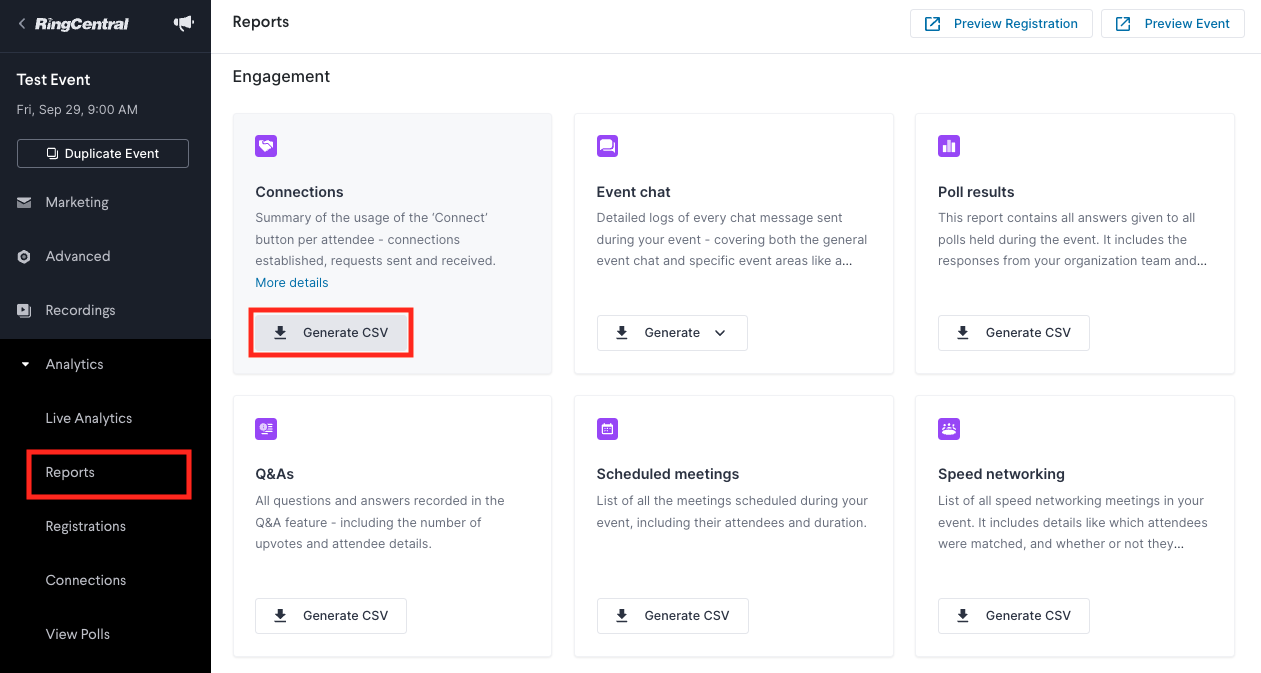 Once you have generated the report, you will see the Download CSV button. Clicking on this will download the report in the CSV format to your computer. 

At any time, you can also click the Downloads tab and you will see your report, where you can download or regenerate it by hovering over the report.
The Connections report should look something like this:

Email: The email address of the attendee
First Name: The first name of the attendee
Last Name: The last name of the attendee
Headline: The headline of the attendee as reflected in their profile details.
Country/Region: The country or region the attendee is in (based on the user's IP address and is subject to variation or omission) 
Ticket Type: The ticket type of the attendee
Requests Given: The number of connection requests they sent
Requests Received: The number of connection requests they received
Connections made: The number of connections this attendee made (this happens when they receive a request from an attendee to whom they sent a request)
Please view the Networking Meetings Report for info on the individual meetings that happened.