You can use polls to engage with the attendees whilst getting valuable feedback about your event.  This report contains all answers given to all polls held during the event. It includes the responses from your organization team and expo booth managers. 
Note:
If you delete a poll from the event, its data will not be shown in this report. If you would like to remove a poll from your event but still see the data, you can choose to
hide it
. 
To download the report go to Event Dashboard > Analytics > Reports and find the Poll Results report.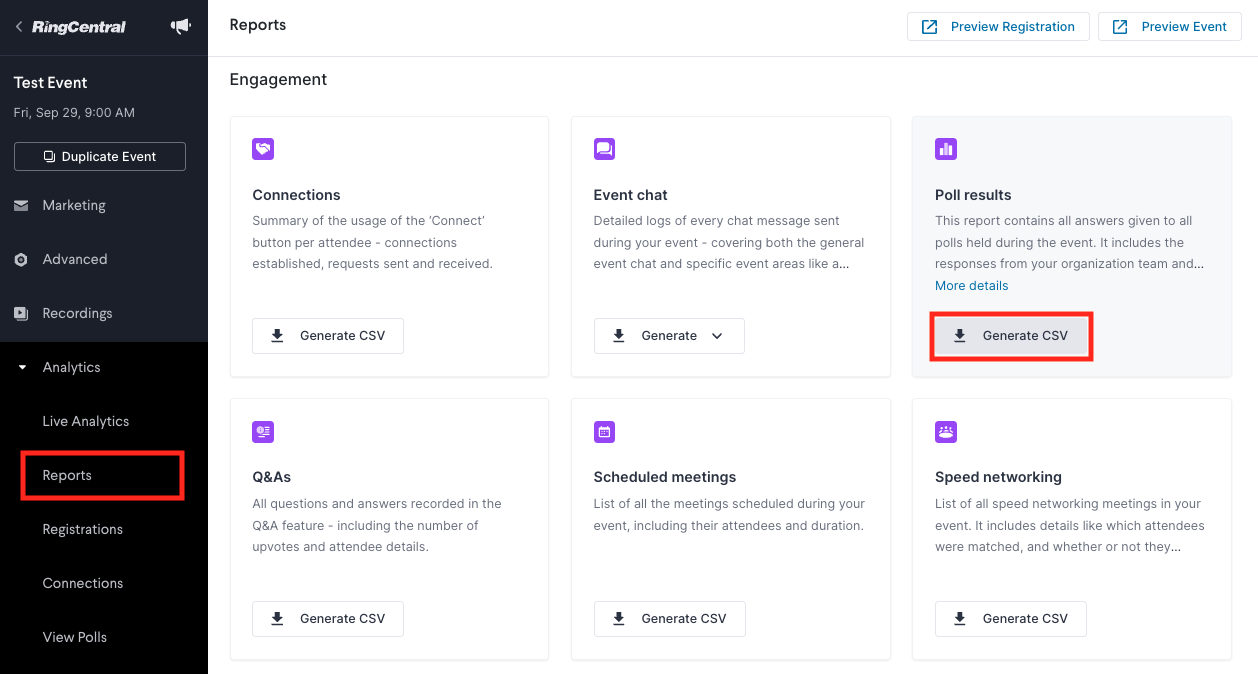 Once you have generated the report, you will see the Download CSV button. Clicking on this will download the report in the CSV format to your computer. 

Alternatively, go to Downloads and you should see your report at the top of the list. Hover over the report and the Download button will appear. 

Note:
Reports will be available for download for a week. You will need to generate a new report after a week.  
The Poll Results report should look something like this:

Email:

 

the email of the attendee
First Name:

 

the first name of the attendee
Last Name: the surname of the attendee
Headline: the headline as inputted on the attendee's profile
Country/Region:

 

the country of the attendee (generated using their IP, therefore this may be inaccurate)
Ticket Type: the name of the ticket purchased

Segment Type: type of the event segment (stages, networking, expo, sessions etc.)

Virtual Space: a virtual space is an area of your event, similar to a room or a stage

Question: poll question

Answer: attendee's answer