You will need to have an account with Walls.io to use this integration. Please go to this link to get started!
What plans is the Walls.io app available on?
The Walls.io app is available to all RingCentral plans.
What are the capabilities of the Walls.io app?
The Walls.io app drives meaningful engagement for your audience with a social media wall collecting posts from 10+ platforms! Share your social wall directly from the RingCentral platform!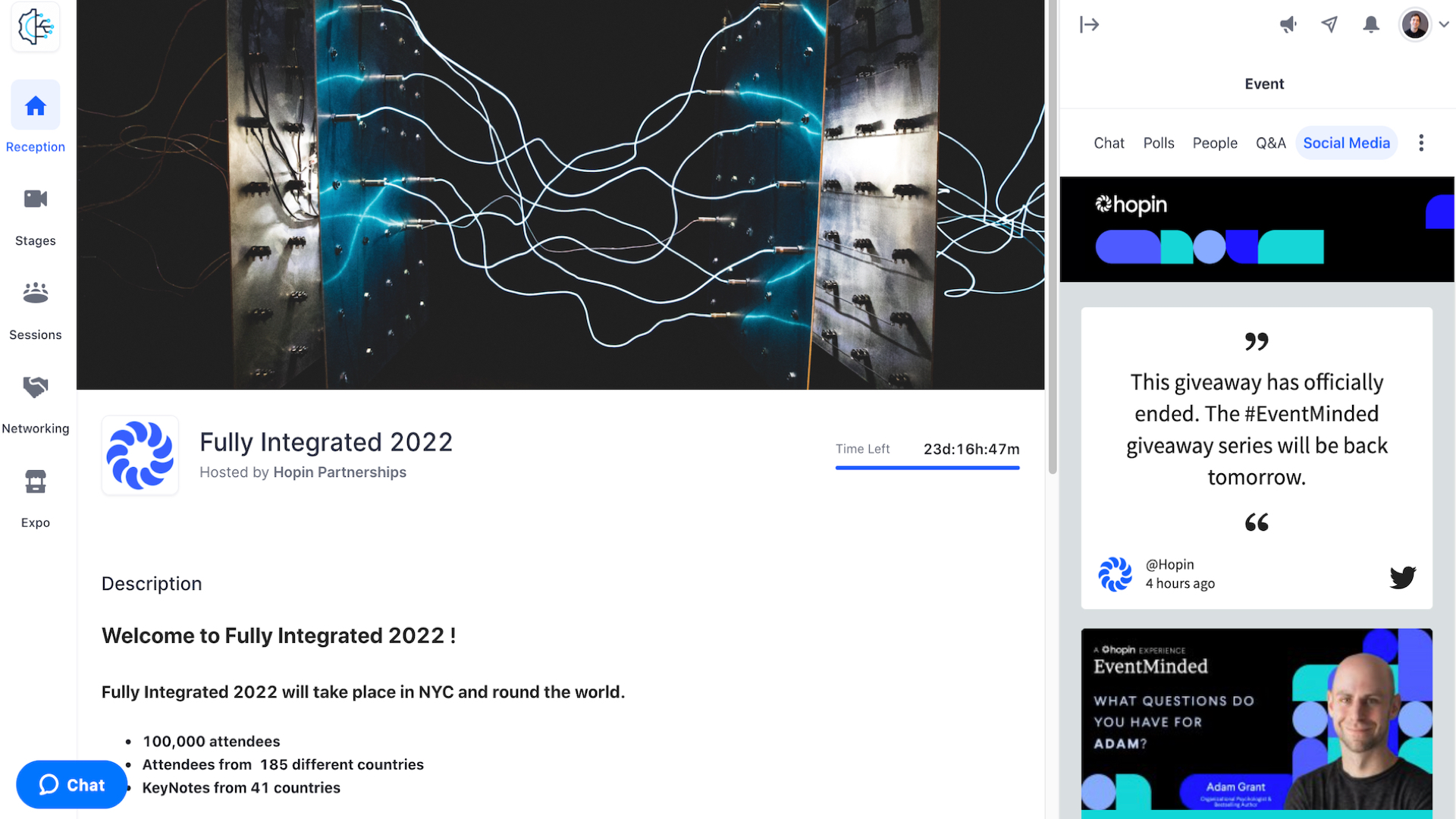 How do I set up the Walls.io integration?
To get started, you will need to install the Walls.io app to your RingCentral Organization. You can access the app store by going to your Organization Dashboard and heading to the Apps tab. Then click on Discover More on App Store. 
You can find Walls.io under the Social Media category. Click Install app to add the Walls.io app to your Organization.
After installing the Walls.io integration, choose an event and navigate to the relevant area of your Event Dashboard (Event Dashboard > Venue and then choose Stage, Session or Expo). In the "Apps" section of the configuration page, you'll see fields that will allow you to configure Walls.io for your event. You will need to provide the Tab Name (ex. "Walls.io"), the Social Wall ID and check "Walls.io Enabled."

The Social Wall ID can be obtained from your Social Wall within Walls.io. In the example below the Social Wall Id is "b4gxj":

After saving the Session in your event dashboard, you can use the Preview Event button in the top right-hand corner to check the Walls.io app in the relevant event area:

Now your audience can experience the Walls.io within your event by navigating to your Walls.io tab on the right hand side.