Thanks to our post-event replay feature, attendees can now watch recordings of the Stage and Sessions up to a year after the event has finished (as long as this has been enabled by the organizer).
When the event has finished, the attendees will receive an email with a link to access the recordings. It will also let you know how long you can access these recordings for.
Note: Post-event Replay is not available on the Hopin Mobile app, and can only be viewed in a web browser.
This link will take you directly to the Replay section of the event if you're signed in into your Hopin user account. Otherwise, you'll be taken to the Registration page of the event and will need to sign in first: https://hopin.com/users/sign_in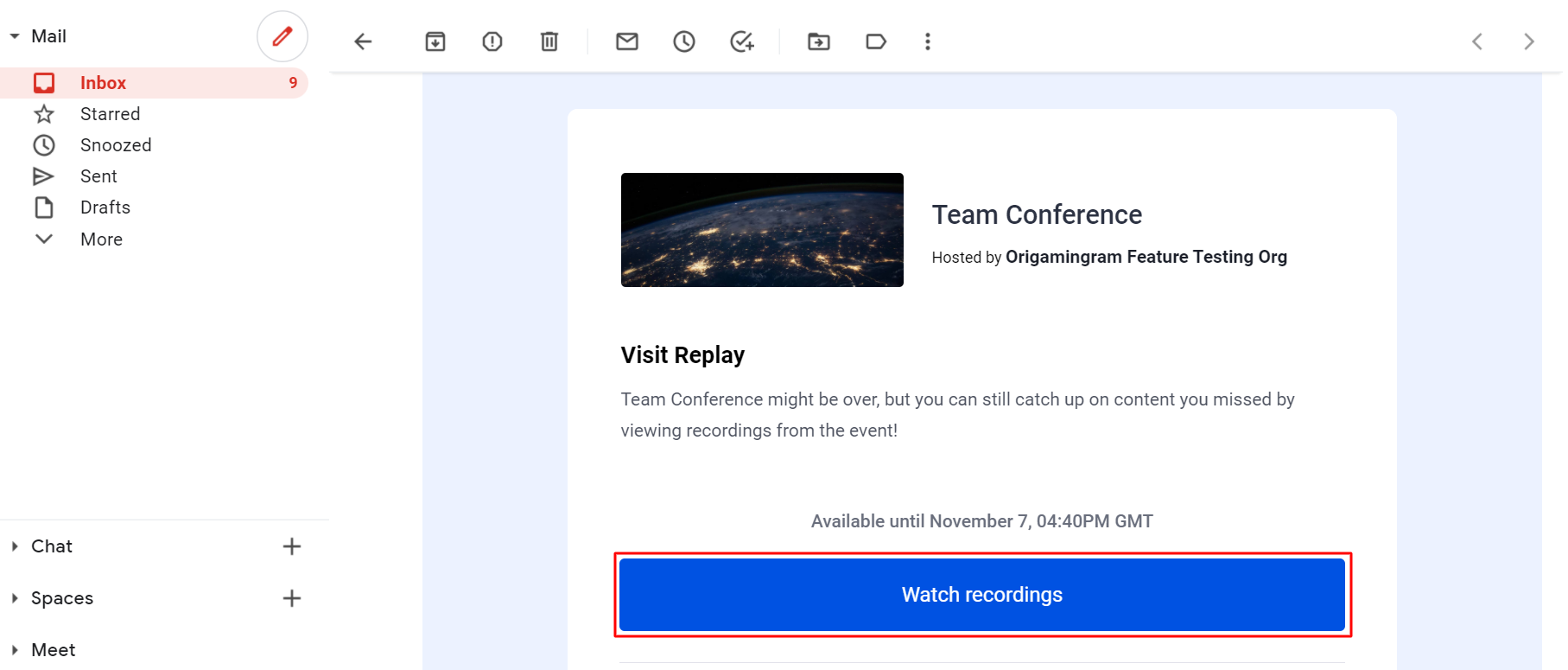 You can also find the recordings by accessing the event from your Profile Dashboard: https://dashboard.hopin.com/attendee
From here you will be brought to the Registration page of the event. If the event organizer is using the Hopin Classic registration page (refer to the screenshot below), you will need to click Watch recordings to access the event. Here, it will also say until what date the the recordings are available. If there are no recordings available then it will simply say "The event is over" and there will be no option to access the event any longer.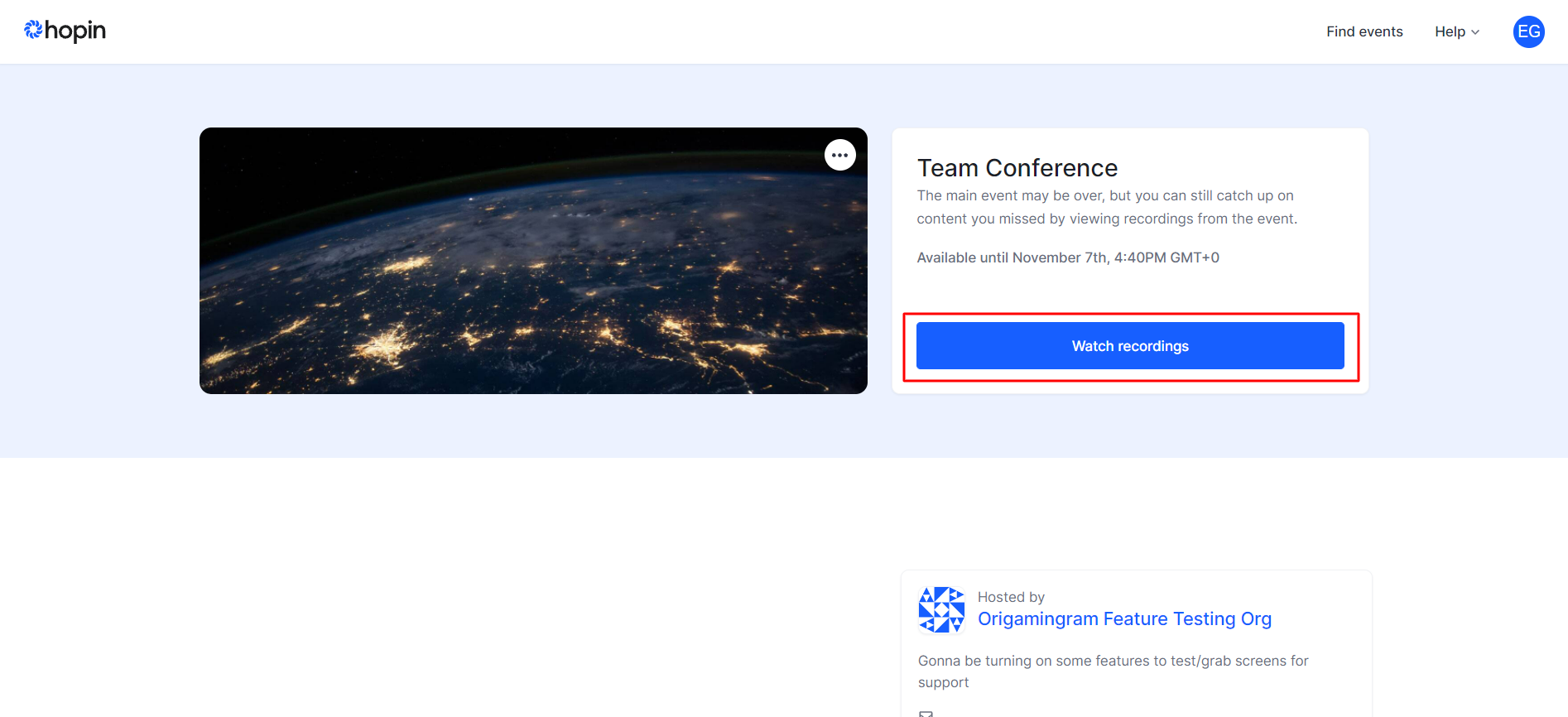 If the event organizer is using a customized landing page and doesn't update the wording for the post-event access, you may need to click on Register or Tickets to access the registration widget and to enter the event.
Once you re-enter the event, you will notice that the tabs for Stages, Sessions, Expo Booths or Networking are unavailable.
Select the Replay tab on the left hand side. You can then use the tags at the top to find and view recordings of either the Stages or Sessions.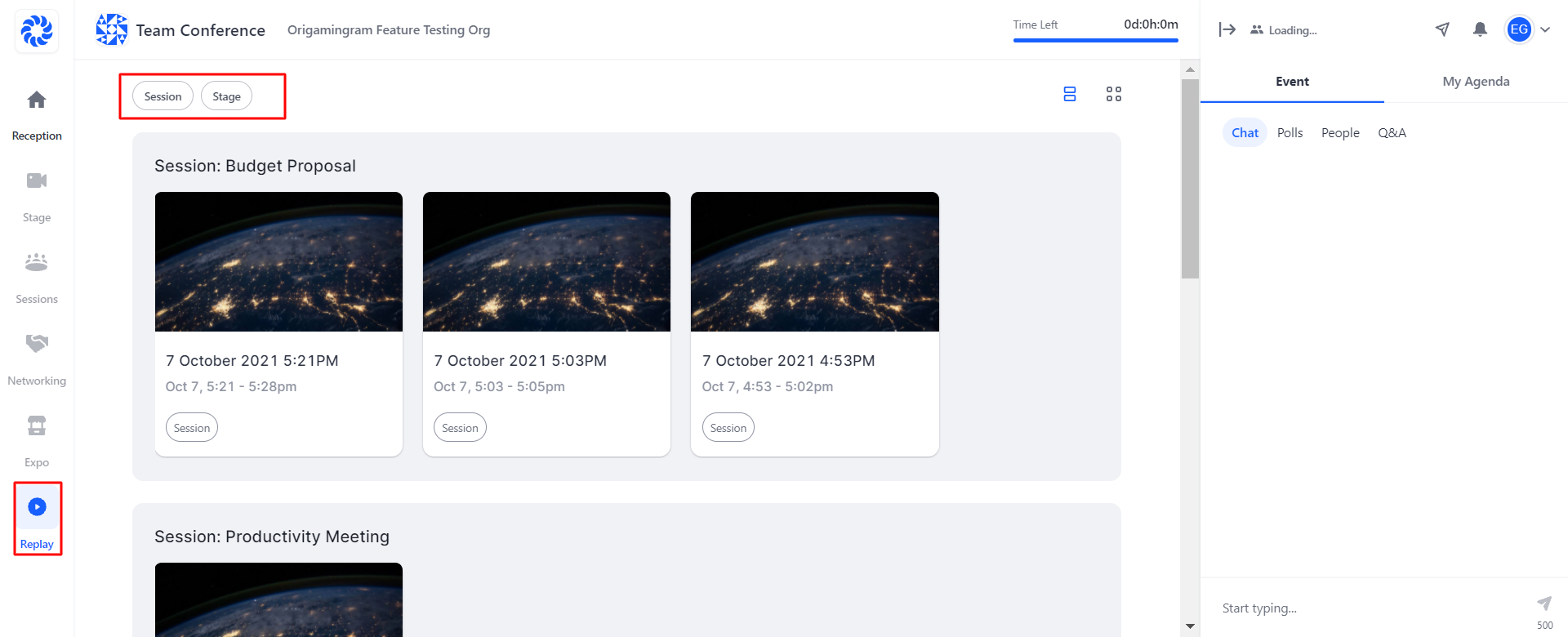 Once you have found the recording that you would like to watch, click directly on it and you will be taken to the recording where you can watch it as many times as you like during the time specified.
Note:
At the end of each event, you will be sent a
post-event survey
to provide feedback on both the event and the platform. You will need to complete it to be able to access the Replay area.