At RingCentral Events, we've built our own registration system, so you don't have to worry about using another platform to collect, track, manage, and accept payments for your attendees.
However, using a separate registration system for your online event on RingCentral Events using our Magic Link one-click event access solution on our Advanced plans and our third-party registration systems integrations (including Marketo, Hubspot, and Salesforce) is possible.
Two ways to build a registration page for your events are RingCentral Events Classic and RingCentral Events Canvas. 
The RingCentral Events Classic registration style looks something like this: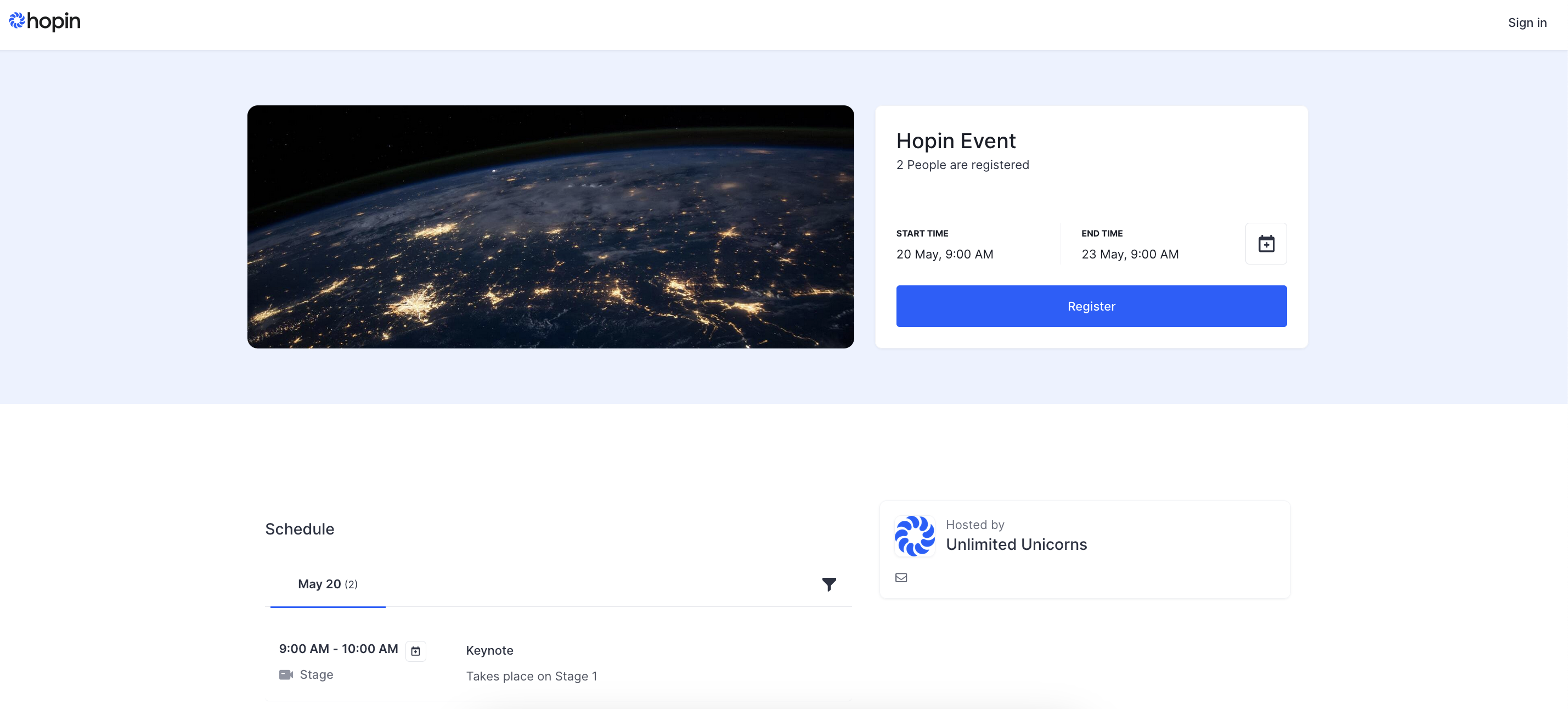 While the RingCentral Events Canvas style is a much more customizable landing page for your event: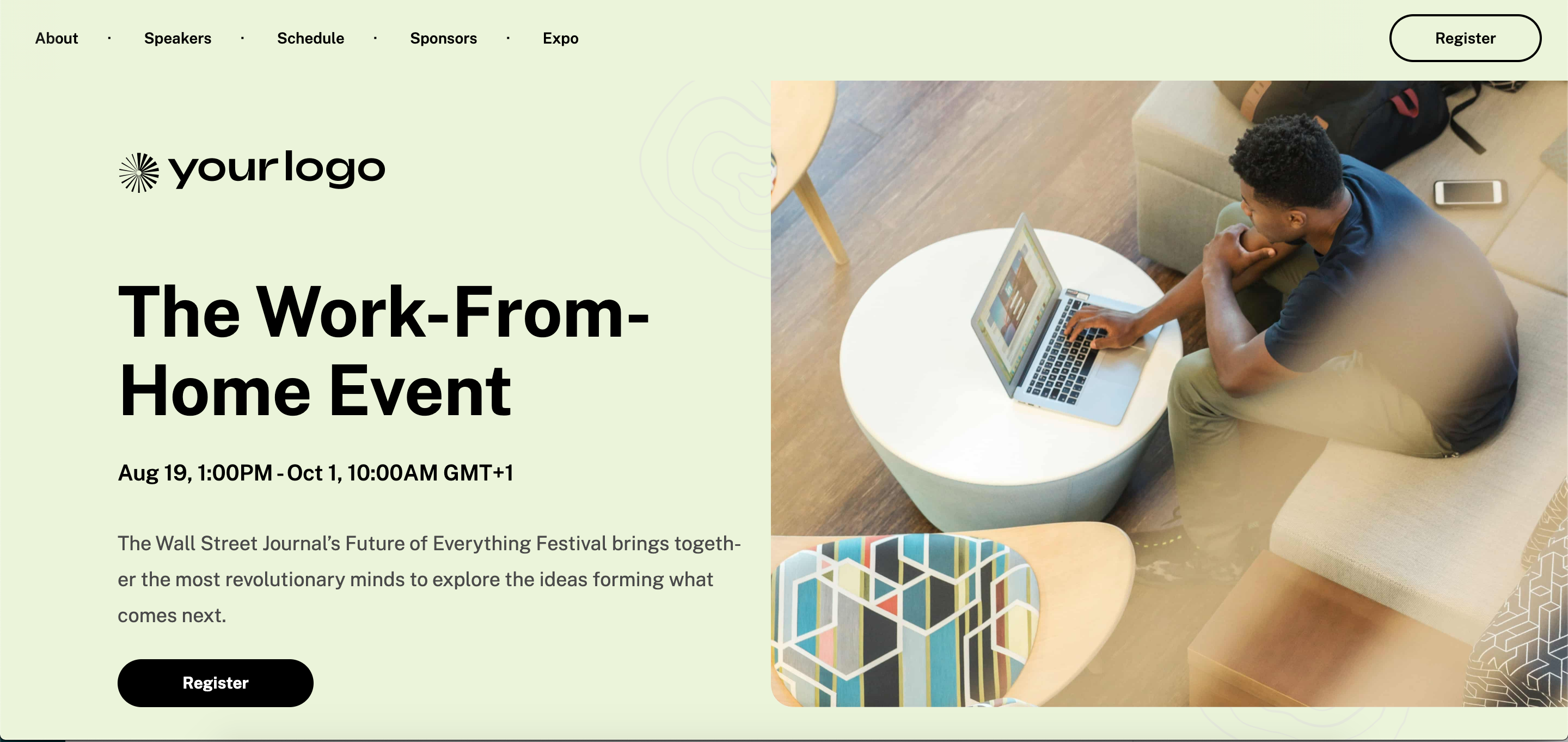 This article will review how to create your registration page using the RingCentral Events Classic registration style. 
Before starting, ensure your registration details and tickets are set up before creating the registration page. 
Go to the Event Dashboard > Registration > Event Landing page. RingCentral Events Classic is selected by default. Select it once again if needed and click Edit.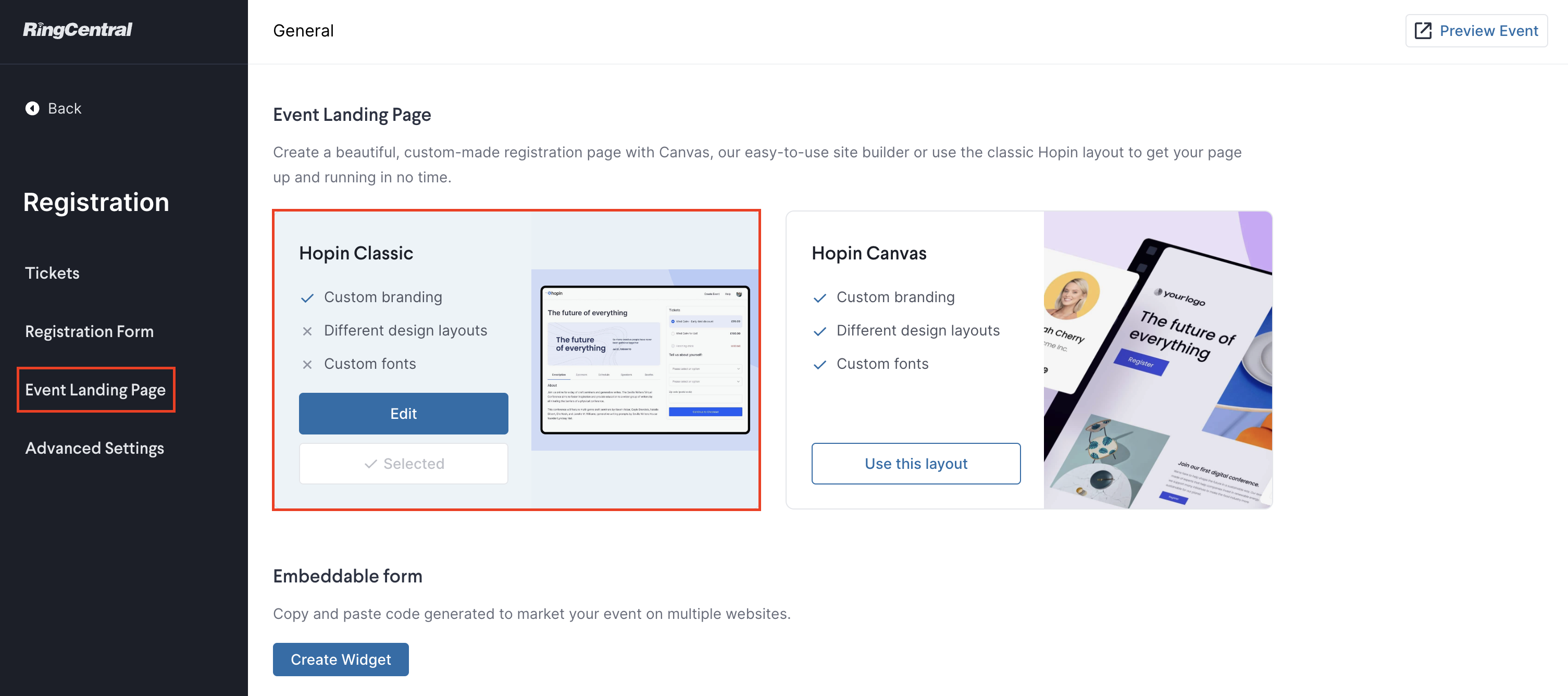 In the About box, input a description of the event and any other details you'd like to include. You have options to customize the text font and color and add a hyperlink and media files. See more in our guide, Understanding Customizable Content Area and Additional Information. 
If you have sponsors for your event and want to display them on your registration page, you can add them in the sponsor section. Sponsor logos can be tiered into three levels of sponsorships: gold, silver, and bronze (all plans), or add additional tiers and rename them (Advanced plans only).
To add a sponsor, click the + icon in the corresponding tier. You can assign one of your existing sponsors and create a new one here.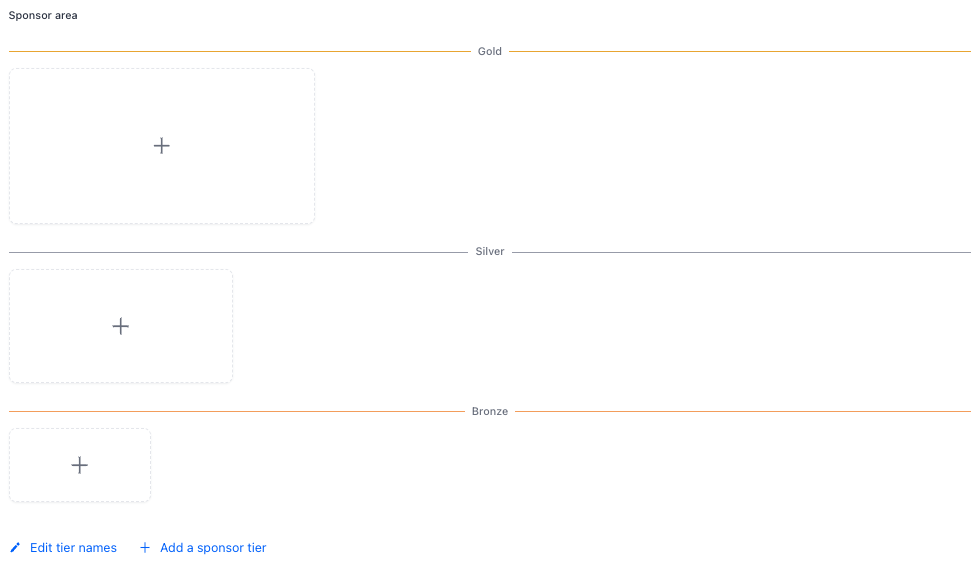 How do I find the link to my registration page? 
You can find your registration page link on the Overview page of the Event Dashboard.

I want to add my organization's contact info on the registration page
If you'd like to add a website, email, and social media contacts to your registration page, ensure they are also added to your organization's profile page. Make sure to fill in:
Organization email
Website
Twitter
Facebook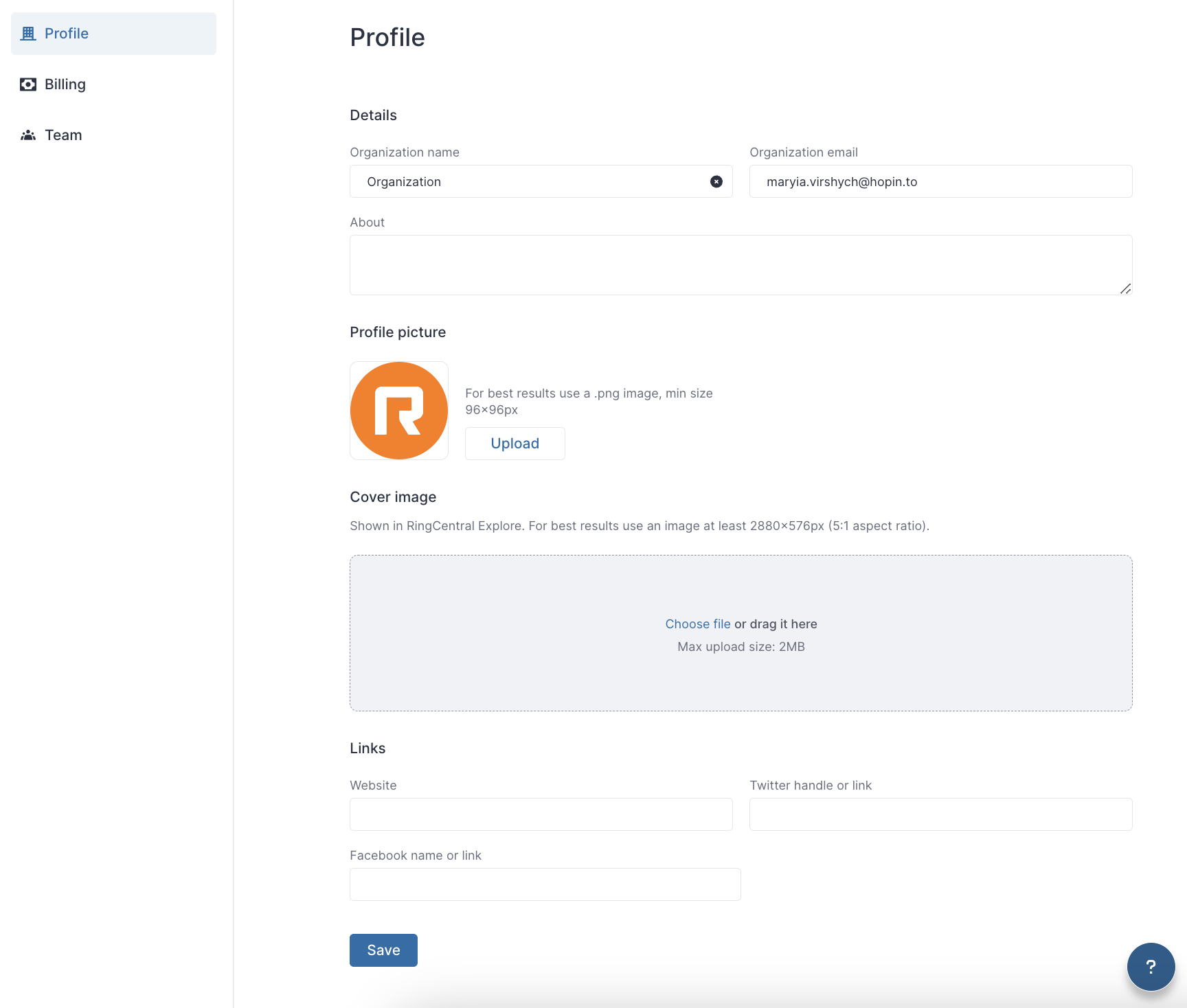 Once the above details are filled in, they will appear on the registration page under the Hosted by section.

Other things to note
If you add a schedule to your event, the schedule will show up on the registration page. Any added booths and speakers will also be displayed here.
You can change the default image displayed on the registration page through the basics tab of the event dashboard. Learn more in How to add or change an event image.
If you'd like to customize your event's description text on social media shares and search engine results, use How to change event URL and sharing snippet. If you don't input custom text, a generic RingCentral Events description will appear by default.
RingCentral Events only collects First Name, Last Name, and Email Address from attendees when they register for a ticket to an event. To add more fields to the registration page, see How to create a registration form. 
Your registration page will not be accessible to your attendees until you publish your event.