The chat area within your event is a great way of connecting with attendees and improving the event experience. There are different actions you can take within the chat to engage with others.
Find the chat tab of the event area on the right side, then use the chat box at the bottom to type your message.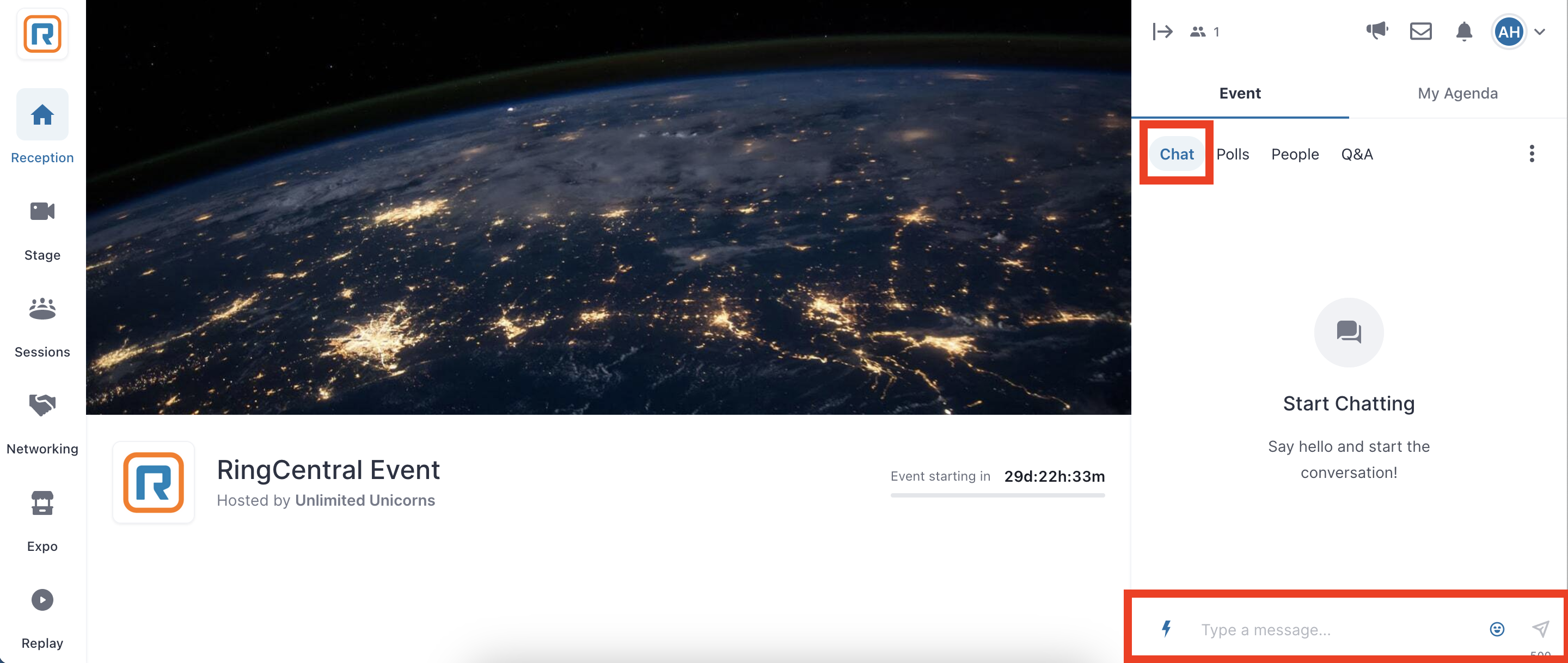 Note: 
There are individual chats for each area of the event (e.g. Stages, Sessions, Expo Booths). To access these chats, you must first go to the specific area to see the chat button on the right hand side. Make sure you are on the Stage/Session/Booth tab and then choose
Chat
from the tabs below.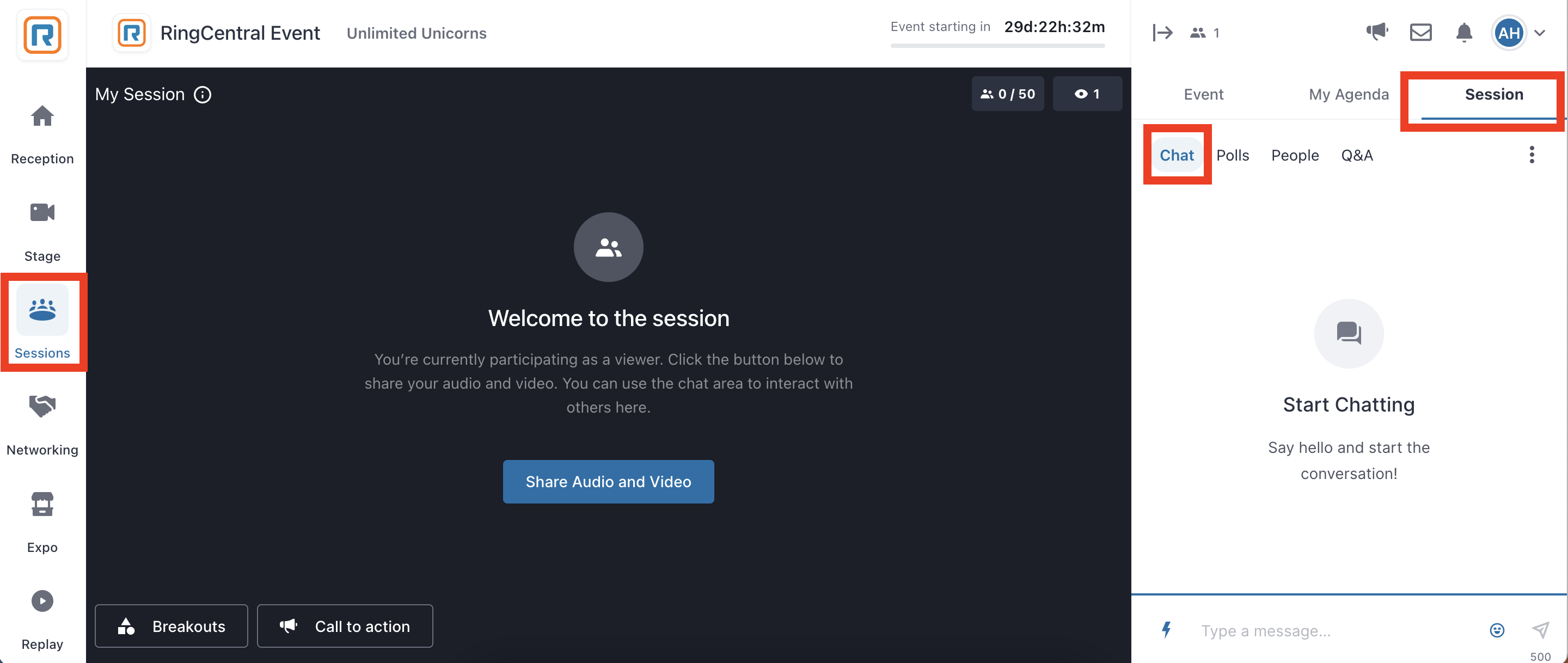 You can access the Event chat at any time, from any area of the Event by clicking on the Event tab and choose Chat from the tabs underneath.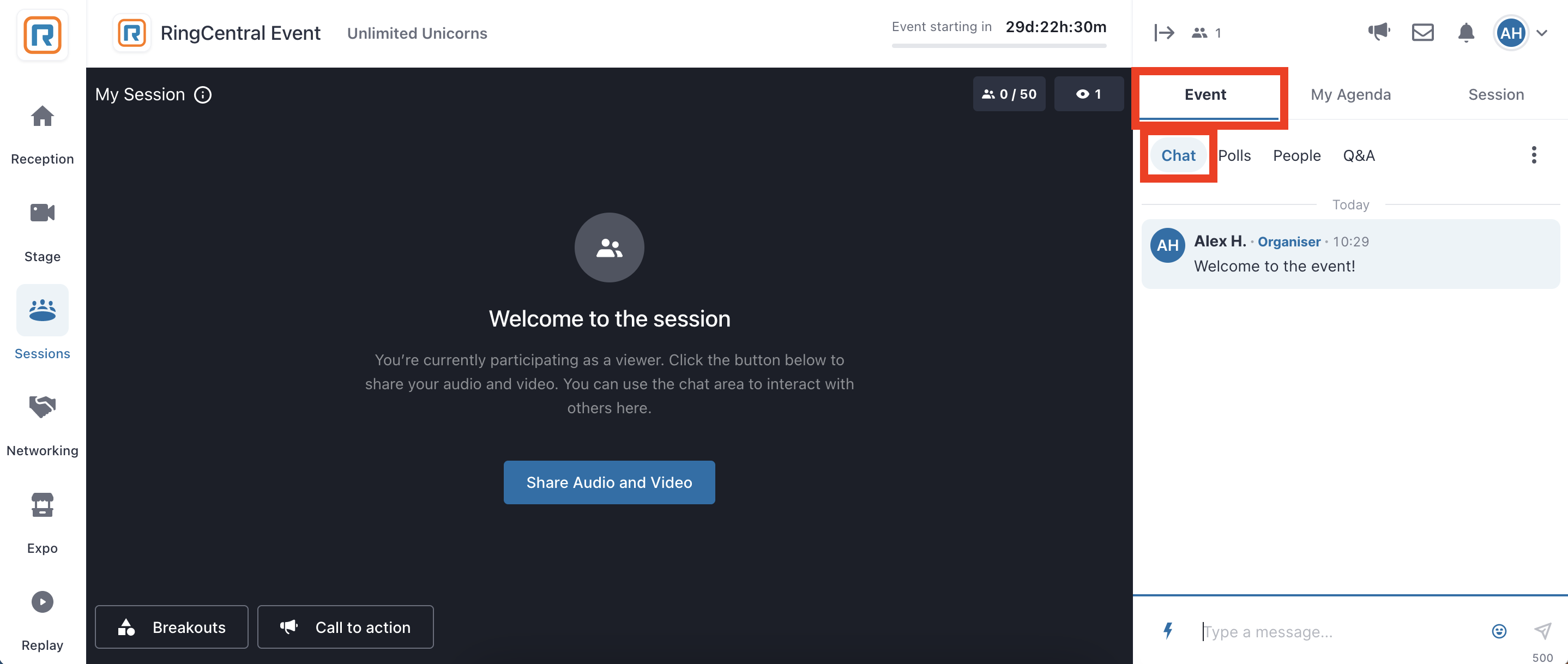 Mentioning an Attendee
To mention an attendee, use the @ sign and type their name.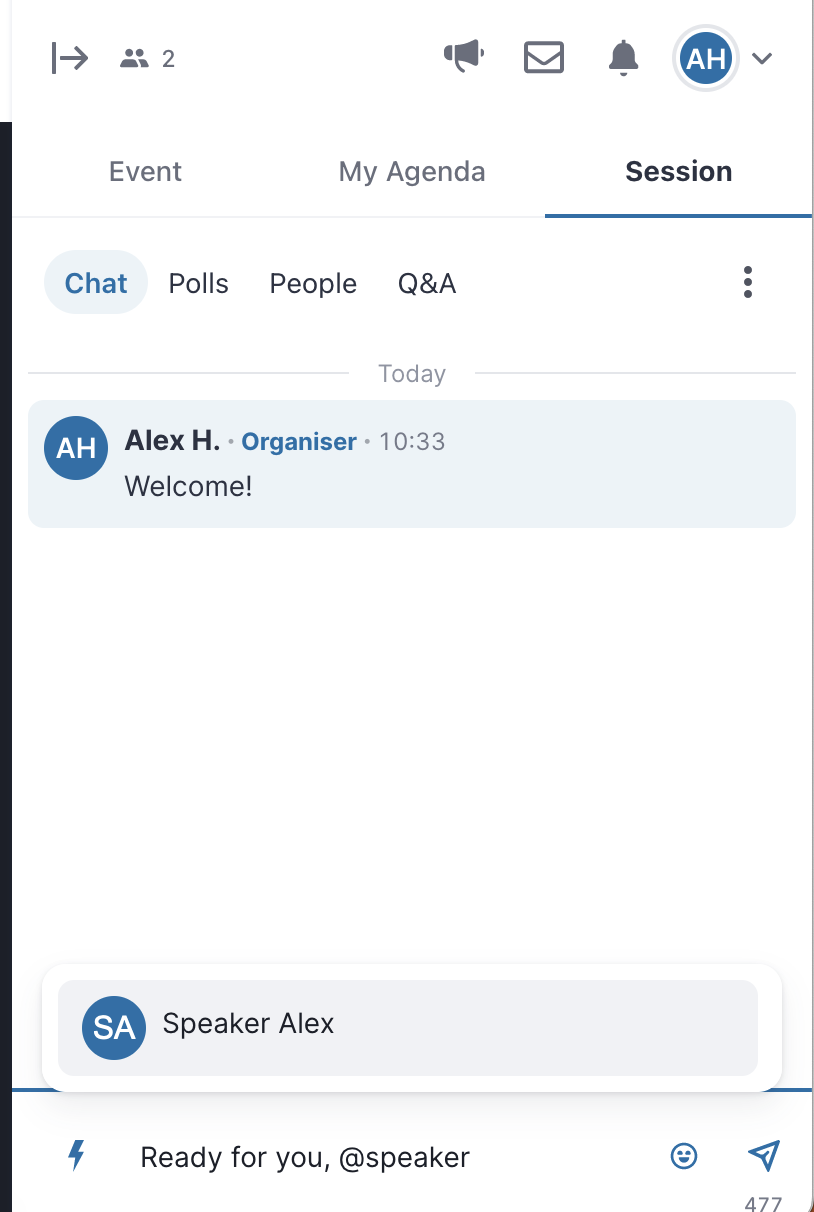 Replying in Thread
Threaded messages make it easier to respond to specific messages and helps to keep track of new responses. Creating a new thread is easy, simply hover over the message that you would like to respond to and click the arrow.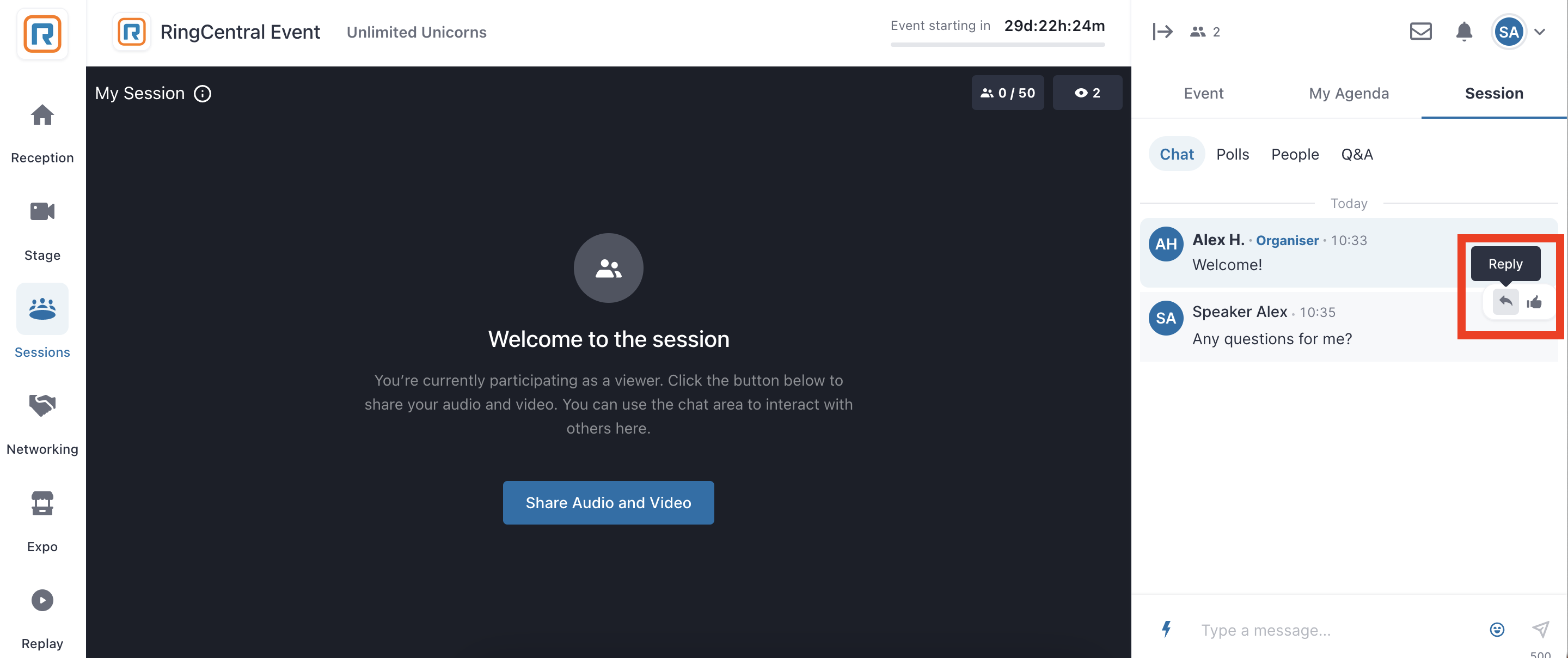 Now, any response you send will reply to the thread and not on the main chat.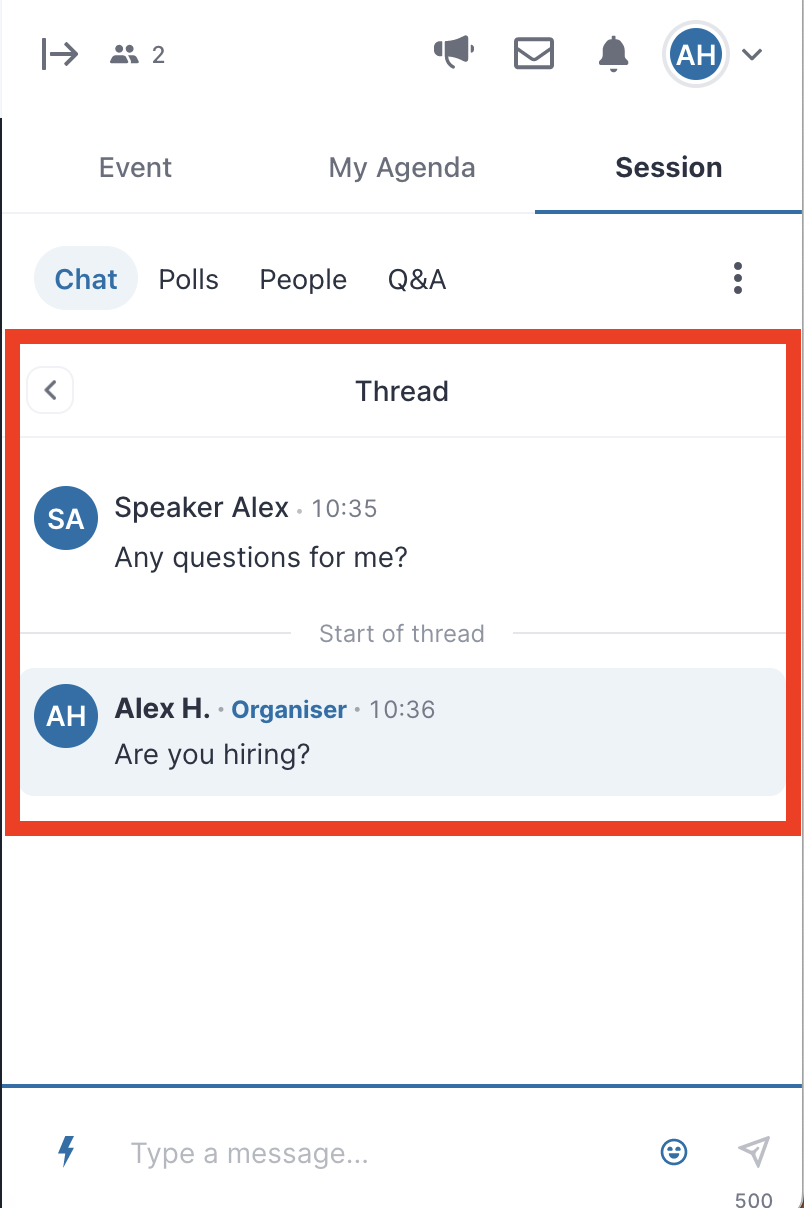 Click the arrow to return to the main chat.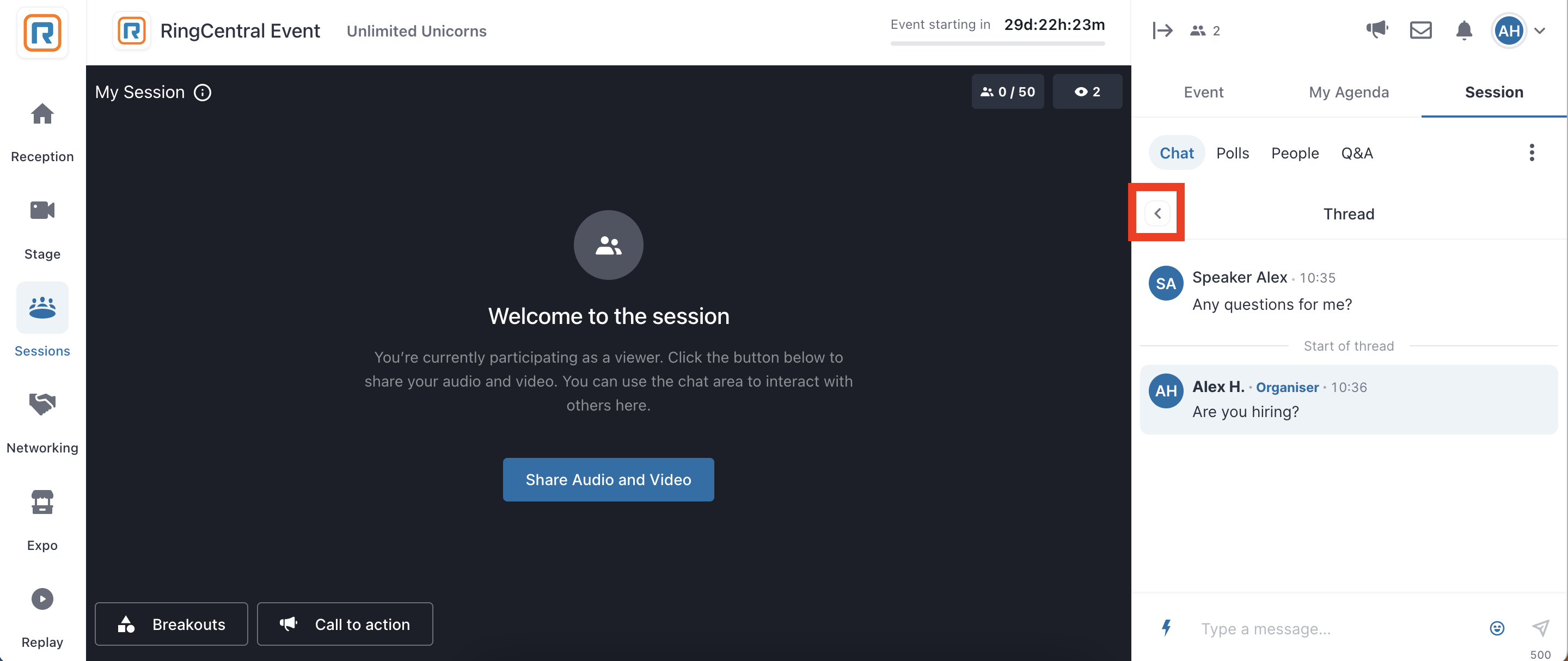 Once a thread has been created, you can see how many messages are in the thread, click directly on this button to view and respond on a thread.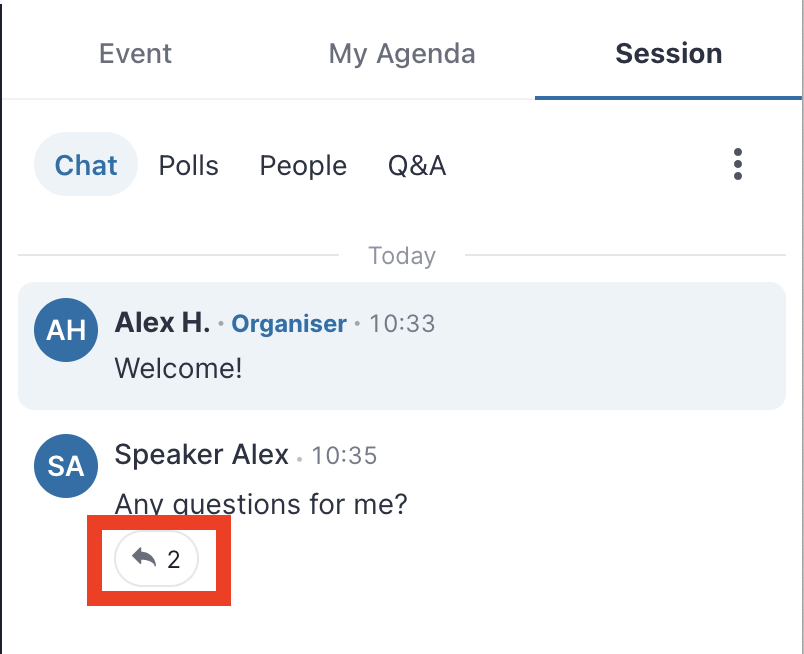 Adding emojis
You can add emojis by clicking on the emoji button in the message box. You can get more options by using the : sign, followed by the type of the emoji you want. For example :smile should bring up smile emojis.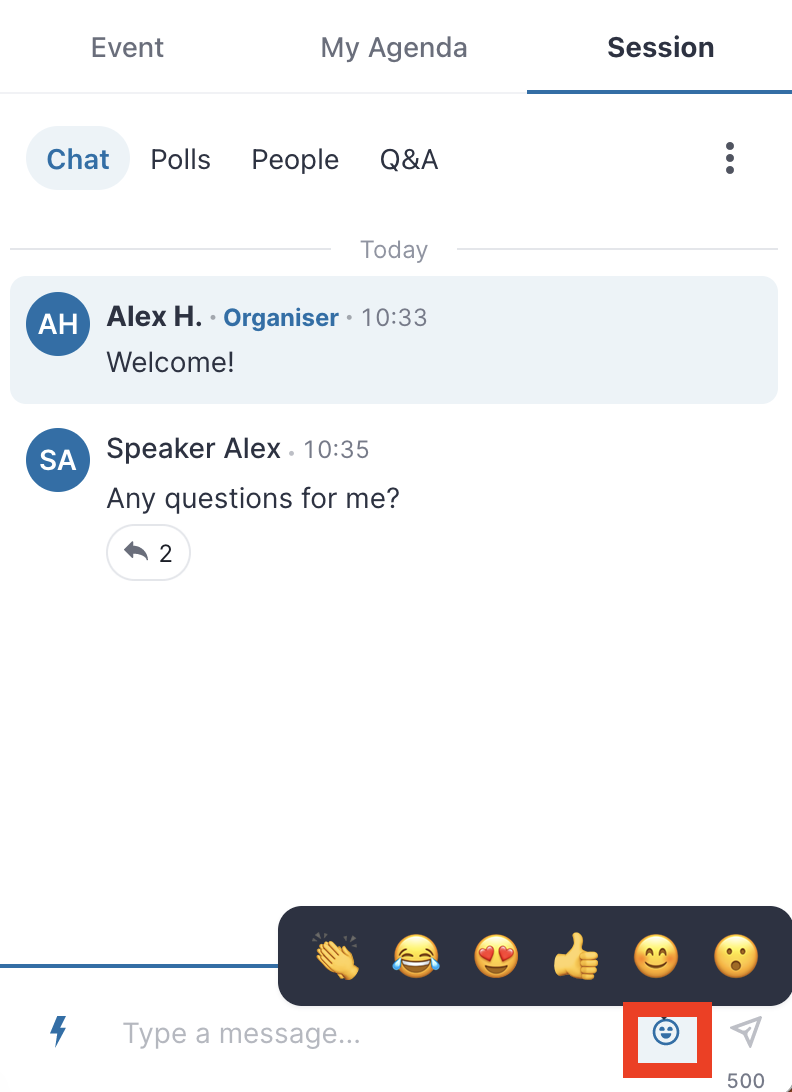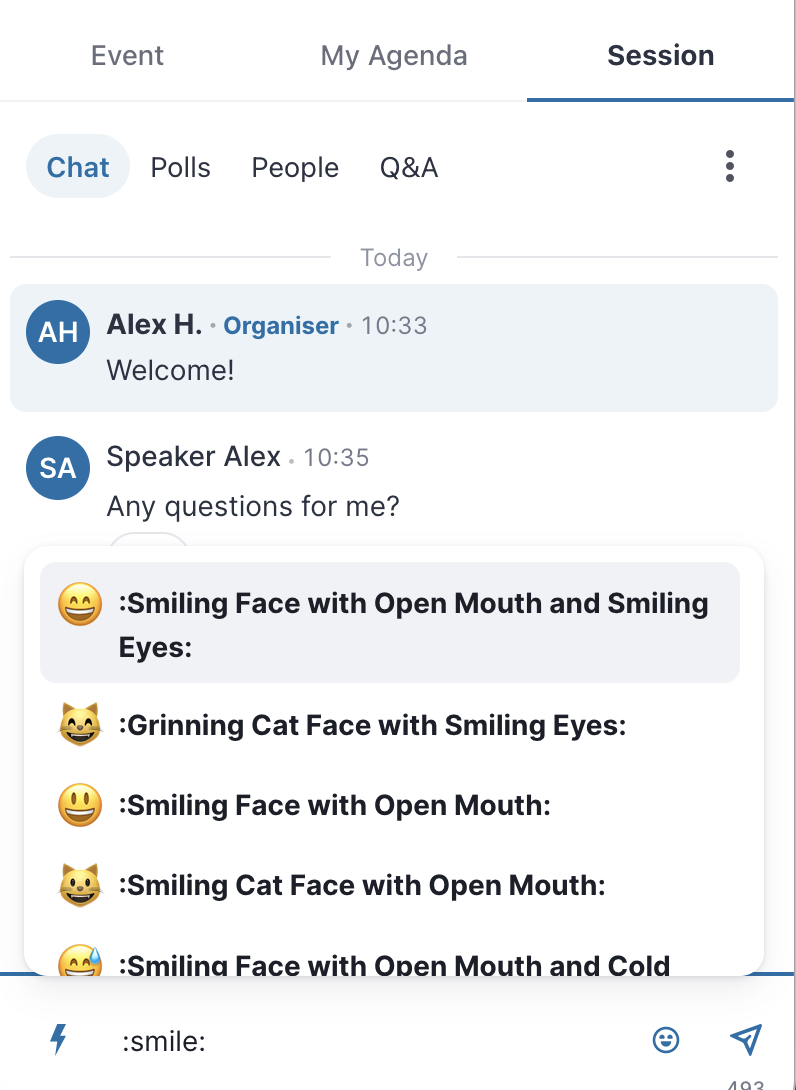 Using GIFs
To add GIFs to the chat, type /giphy which will pull up the GIF option.
Click on the Giphy command, add some text to find the GIF of your choice and hit send.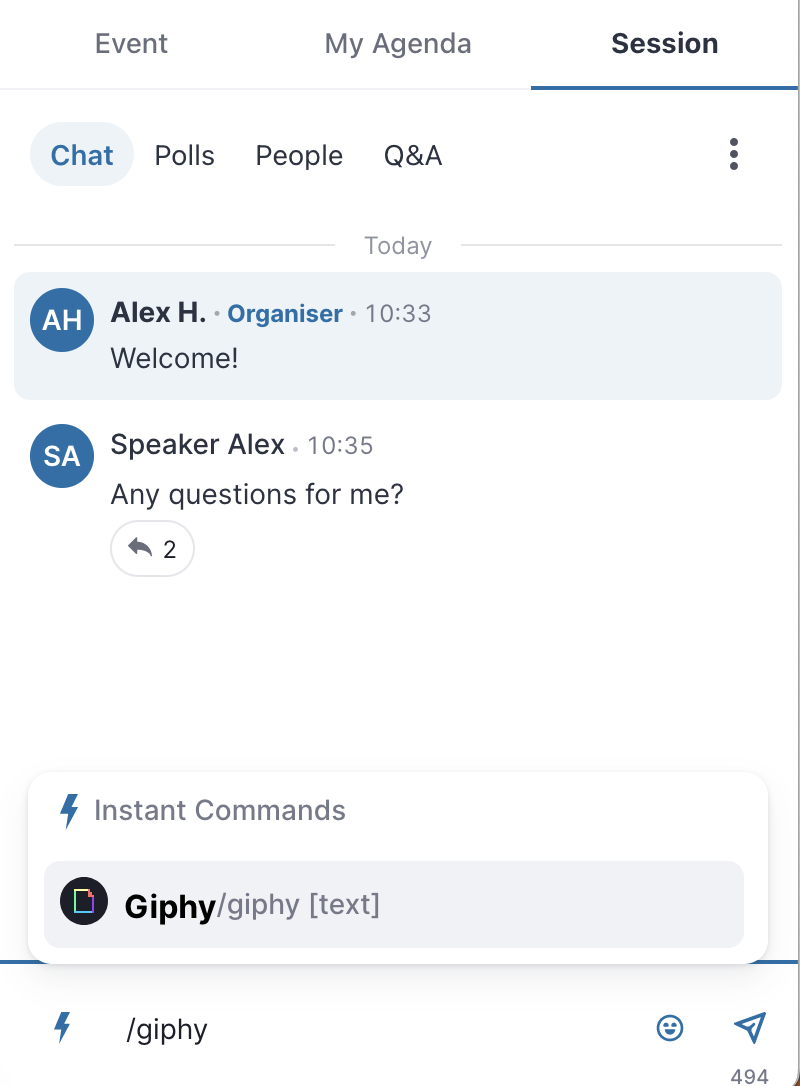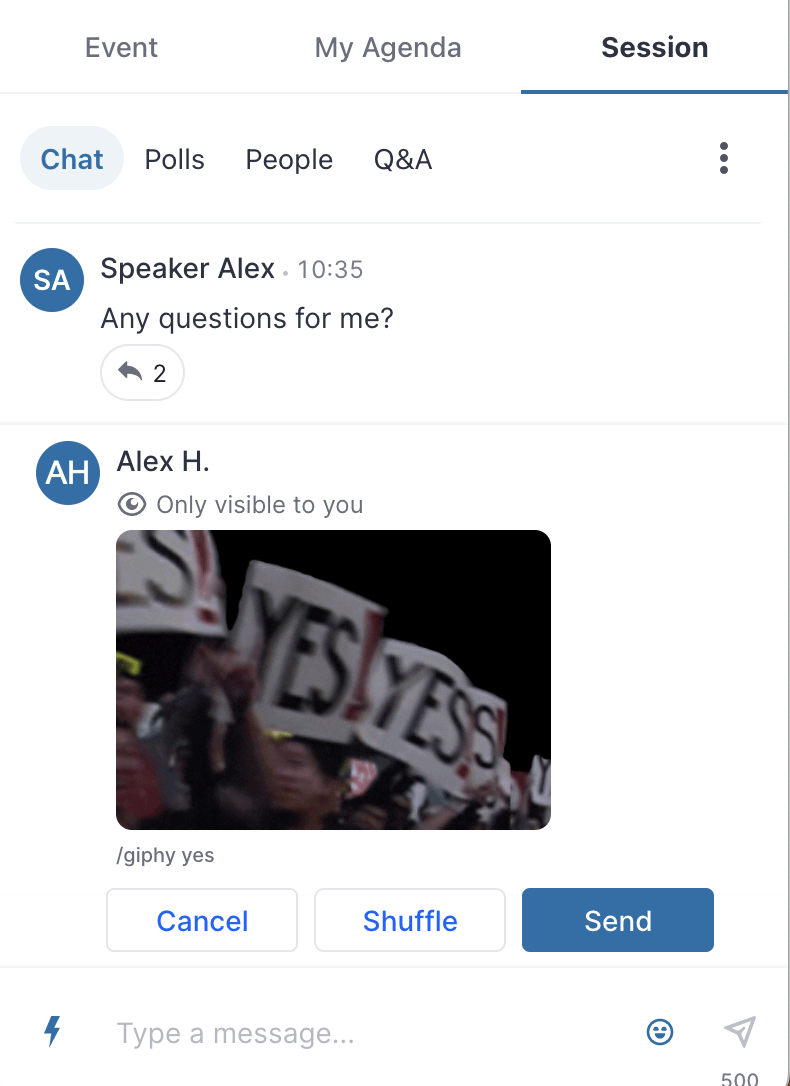 You will get a preview of the GIF and the option to shuffle. Once you find a suitable GIF, hit Send.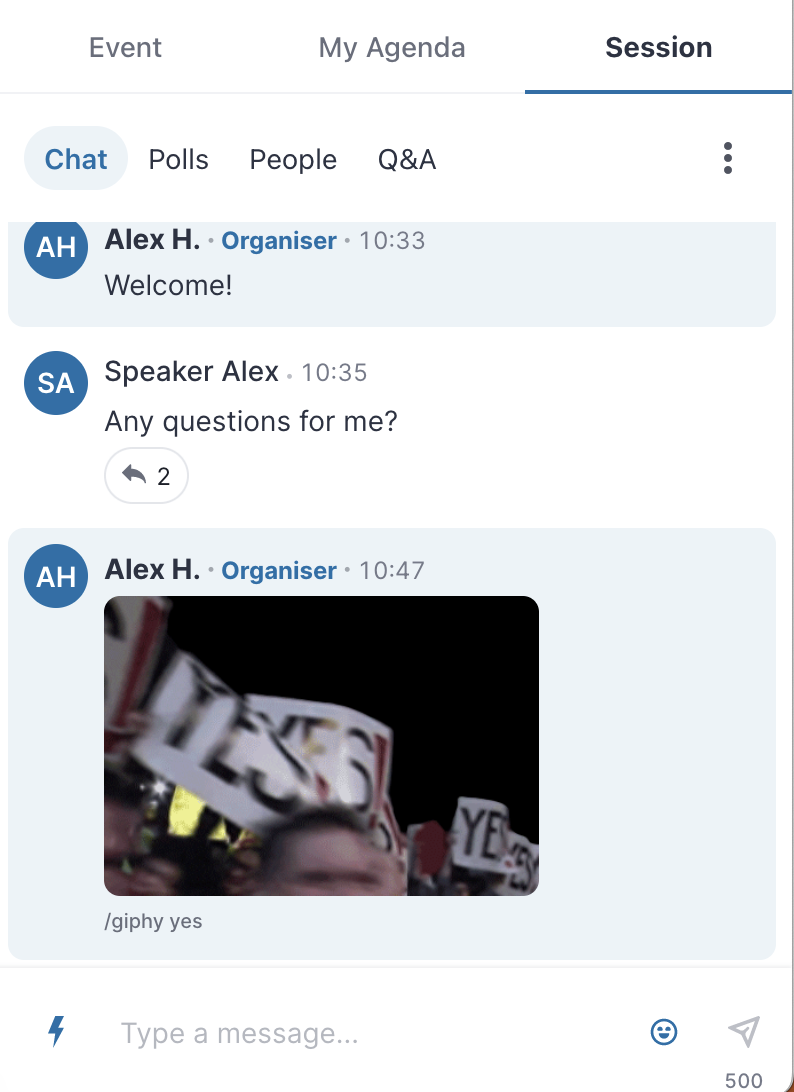 Putting a like to a chat message
To like a chat message, hover on the message and hit the like button. 
Note:
If you experience issues receiving messages or accessing the chat this could be due to being behind a corporate firewall, using a VPN or a Web Proxy. Please have your IT department make sure the network ports and websites in our
Network Connectivity Settings
articles are allowed, also turn off any VPN or proxy server if possible, then try again.